Today I want to share the new potting bench I picked up from one of my favorite local craftsmen.  It's made from an old panel door.  He cut out the top panels and added chicken wire – I love that open breezy look!  Then a few shelves were added to hold pots.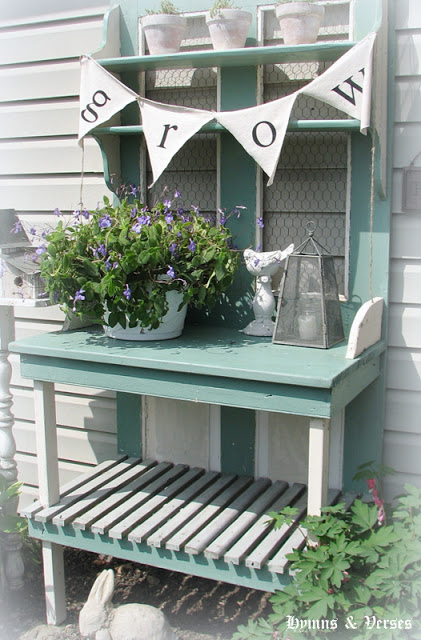 Then he added a tabletop to serve as a work surface.  And, I love that the bottom shelf has slats for drainage.   I purchased a different potting bench from this old order mennonite craftsman a few years ago, but when I saw this new potting bench, the colors just screamed – "bring me home"!  Speaking of the colors – can you believe that the maker's wife actually mixes up her own, real milk paint – not the kind you can buy now!  She has an amazing eye for color!   I admire this couple so very much – they are in their mid 80's and have over 100 (yes, 100) grandchildren!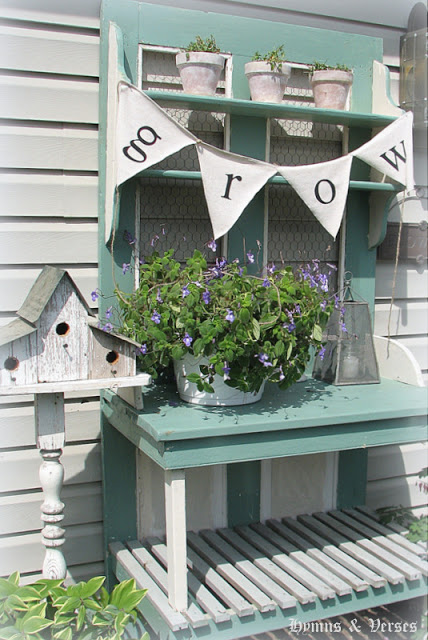 Over the years, I've picked up quite a few things from them – in fact, he also made the darling birdhouse that you see in this photo!  You can read about a really fun adventure that I had with this couple that involves old barn doors
HERE
.  I made the "grow" banner and will be sharing soon about how you can make your own too!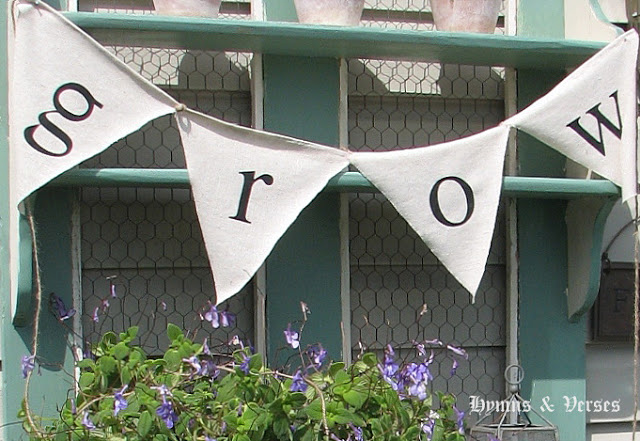 I'll close out today with a little verse I recently discovered by Helen Steiner Rice.   Have a great day!
The tiny petal
of a tiny flower
that grew from a tiny pod . . .
Is the miracle
and the mystery
Of all creation and God!