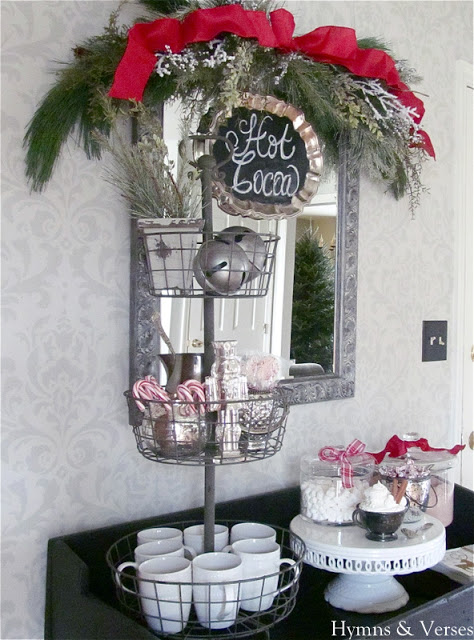 Yesterday we had our first snowfall of the season – just a dusting, but really stuck to the trees and was beautiful! It was the perfect day to set up a hot cocoa station for the holidays.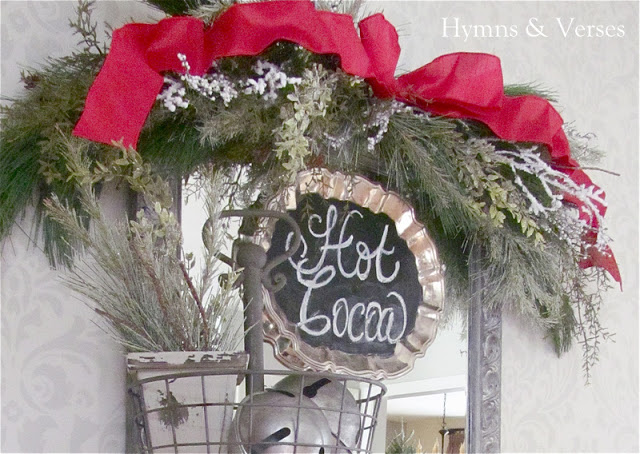 At Thanksgiving, I had set up a dessert and coffee station on my antique water table and decided that I wanted to do hot cocoa for Christmas.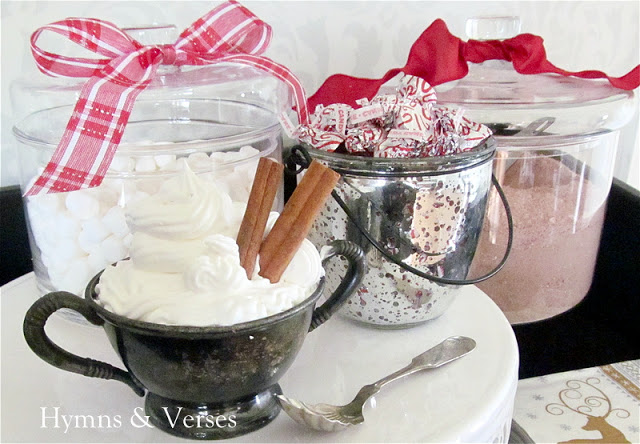 Tomorrow I will share the hot cocoa recipe I used – it is seriously the best cup of homemade hot cocoa I've ever had!
I'll also show you what I used to make these white chocolate and peppermint spoon stirrers. They are so easy to make.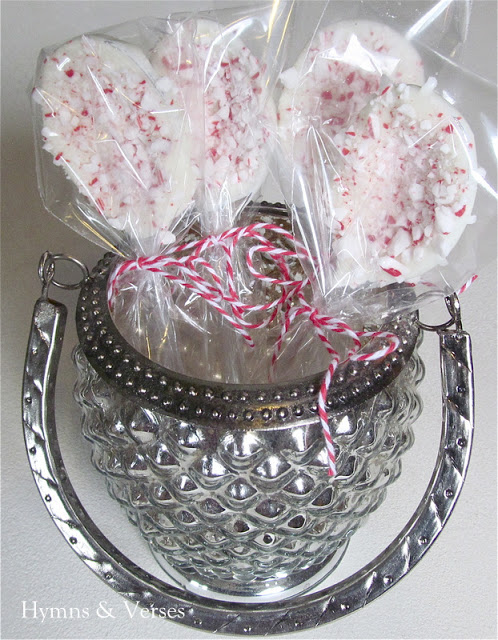 I found this silver plate nutcracker at Goodwill for .97 and just had to add him to the display!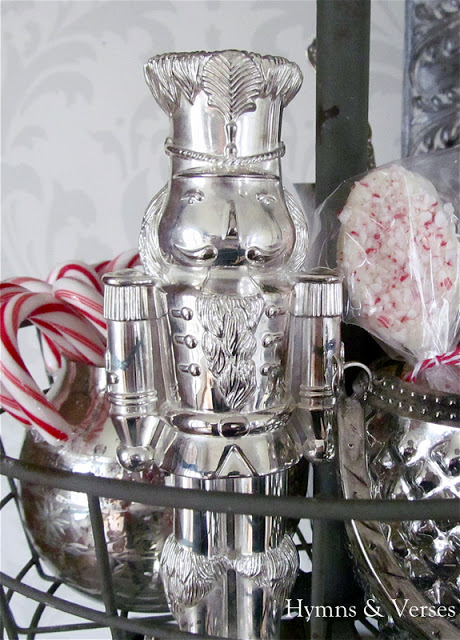 This silver dessert cup is from a restaurant that was in business in the early 1900's in Philadelphia. I found it at a local antique shop. The silver spoon was from my mother's family and has a lovely monogram on the handle.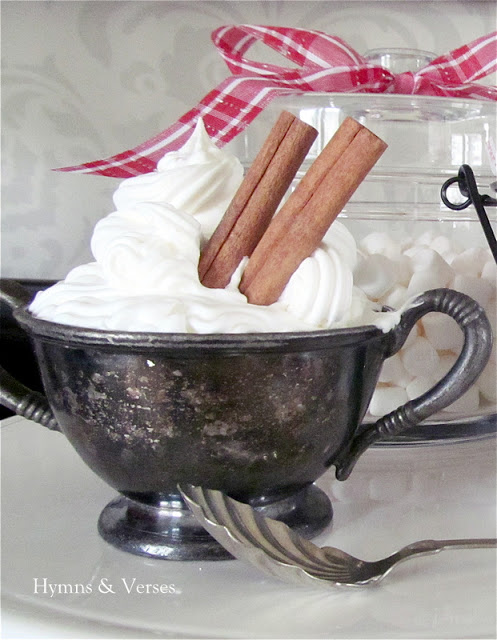 I am thinking about making jars of this cocoa with cute recipe labels, tied with a ribbon and some chocolate and peppermint spoons for the people who help my husband with youth group at church.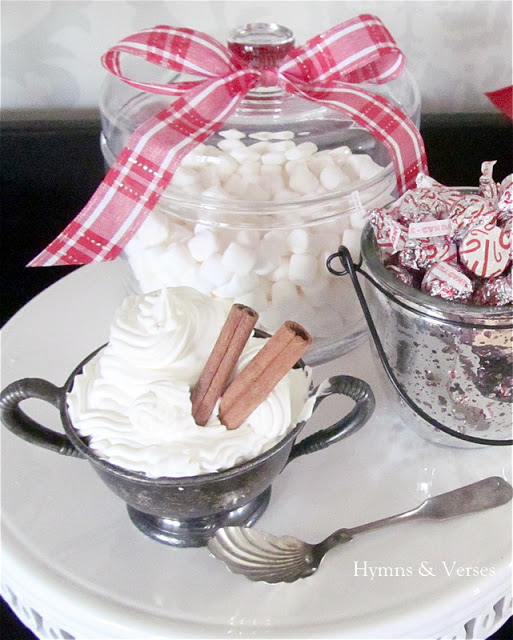 My kids and husband have all been enjoying the new hot cocoa station and one comment was "seriously, Mom, this has to be your best idea ever!" Of course, they don't go on Pinterest or home decor blogs, so they don't know that this isn't an original idea. But, who's telling – not me!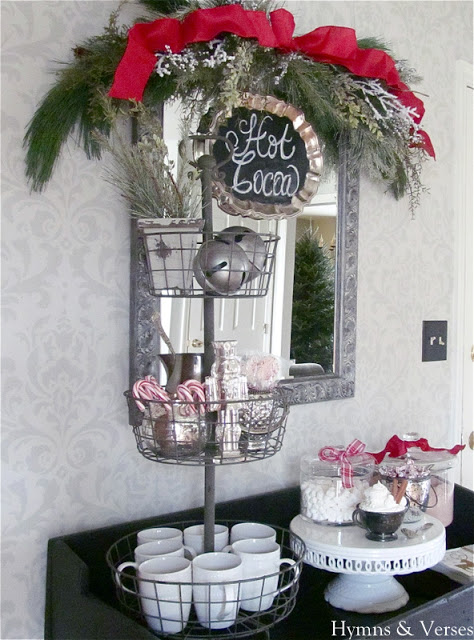 I had to include this little song in my post – it just makes me smile! The song is sung by the Von Trapp Children.