I know right now you are shocked – yes, even amazed!  I am back in the same day with a new post!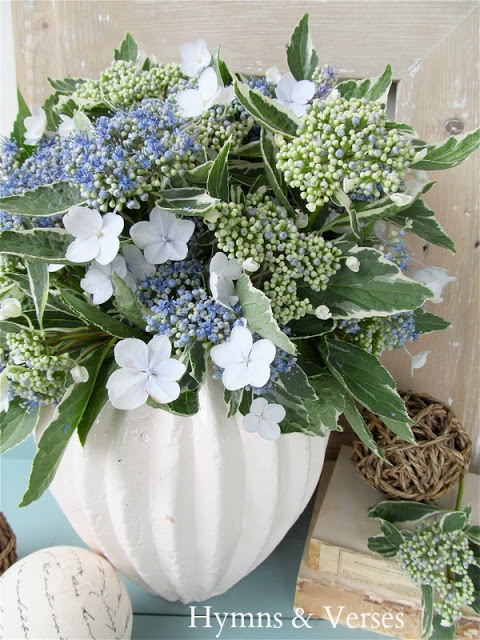 Several years ago, while shopping at a local nursery, I fell in love with a hydrangea – Hydrangea Macrophylla 'Mariesii Variegata' or lacecap hydrangea with variegated leaves!  I brought it home with me and planted it where it should be planted – where it would get part sun and part shade and have good drainage.   I even added fertilizer to the soil!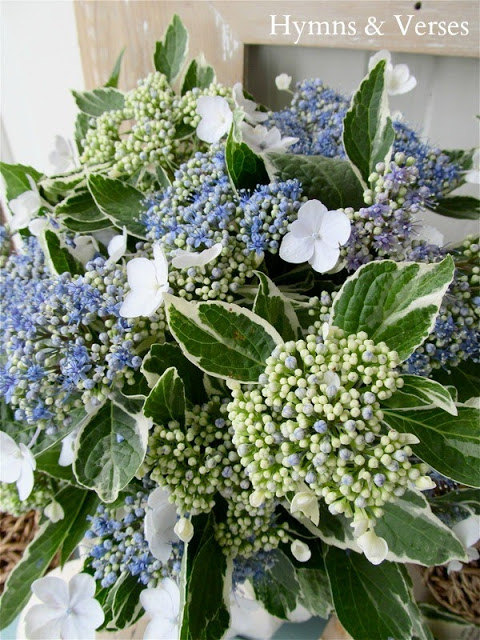 I admit I didn't know much about hydrangeas then.  That first year the hydrangea looked really pitiful in late fall with no leaves and dead looking branches.  I decided that since I prune other things in the fall, I should also prune back the hydrangea — wrong move!  Don't prune hydrangeas in the fall – the next year, not one flower!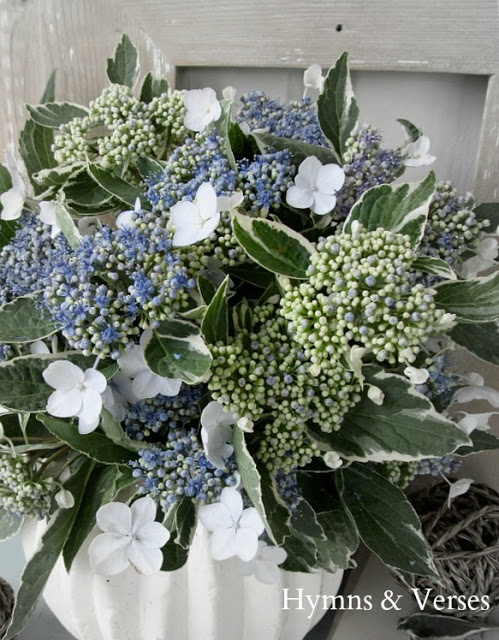 I have since learned that you should prune back your hydrangeas right after they finish flowering – good tip to know!   The following year, the hydrangea had lovely variegated leaves, but just a few flowers.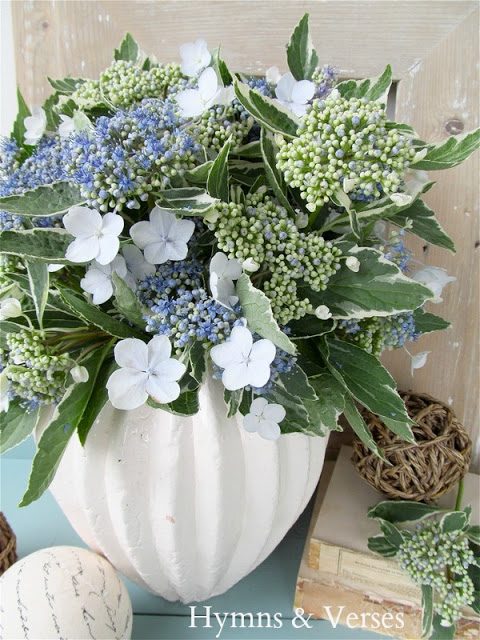 Each year it has improved to the point that finally, this year, my hydrangea is full of beautiful blue and white lacecap blooms with large green leaves that have cream colored edges!   I just had to show them off!
I hope your week is off to a great start!
Sharing today at:
Blessings,