Hi, Friends.  I'm here today to share a few easy Valentine crafts to decorate your home for the holiday of love!  This is a holiday where I really like to get creative and repurpose things I have in my home.  I already have so much decor for Christmas and the seasons, that I don't want to purchase a lot of decor just for Valentine's Day – because that means I have to store it somewhere – ha, ha!!!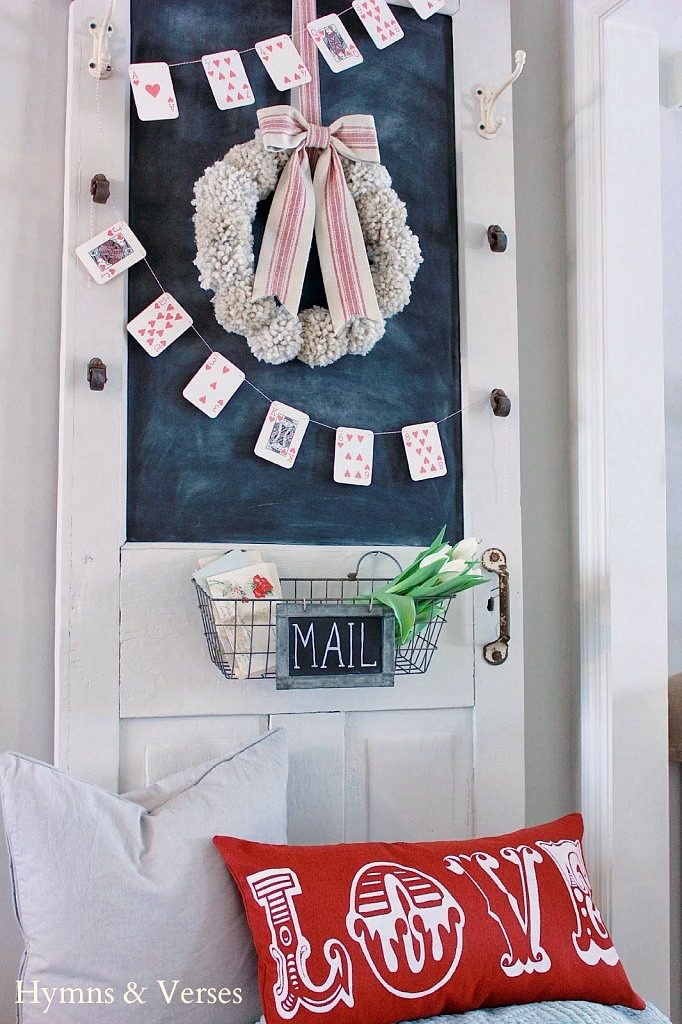 That's okay – you don't need store purchased decor items.  You can make some things in an afternoon that can dress up your home for Valentine's Day.   Here are a few easy Valentine crafts that I made to decorate for the upcoming holiday.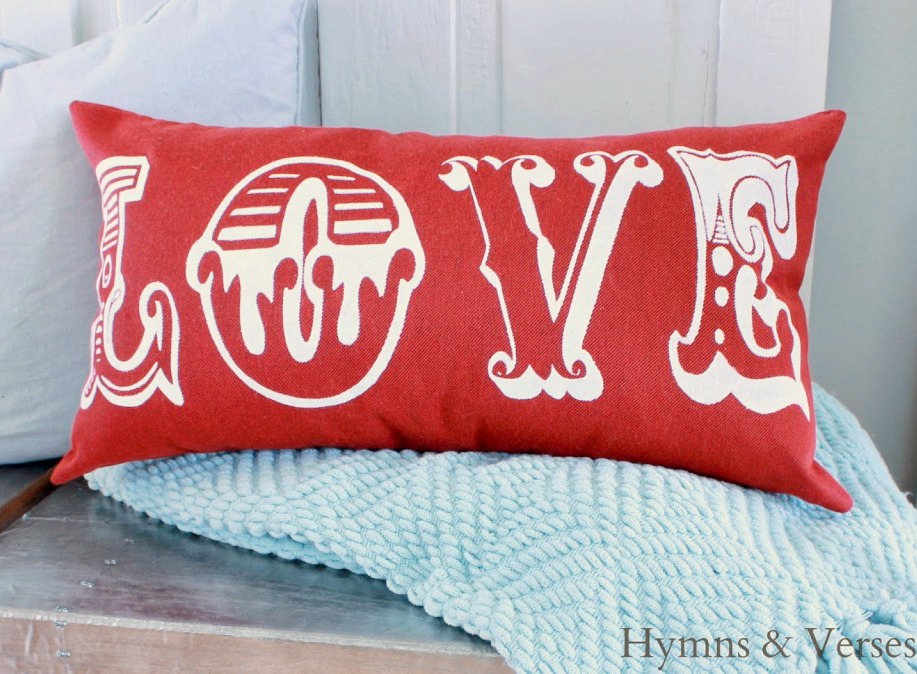 If you follow along with me, you know I love pillows and when I saw these Love Sentiment 
pillow covers
from Pottery Barn, I knew I could do something similar for less.  So, when I saw a remnant of decorator red fabric in just the right shade of red, I brought it home and made my own version.    I used my Silhouette Cameo to make a stencil and painted the design onto the fabric, but you could easily do this with an iron on transfer.  The fonts I used are Cast Iron, Circus, and Jefferule.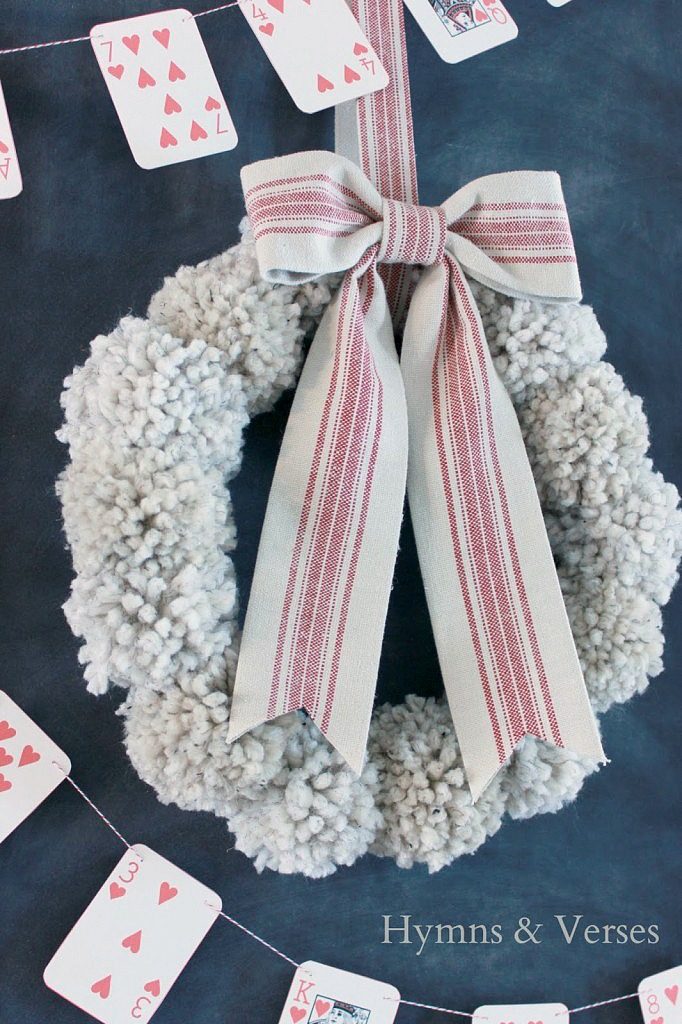 For the playing card garland – just punch holes in the tops of the cards and strung them with red and white baker's twine.  Of course, I used all the Heart cards (if you live with men who play poker, you'll need to replace that pack)!  I got a huge role of baker's twine at Home Goods last fall for $2.99.   You will often see colorful baker's twine there in the baking section and the prices are better than the craft store.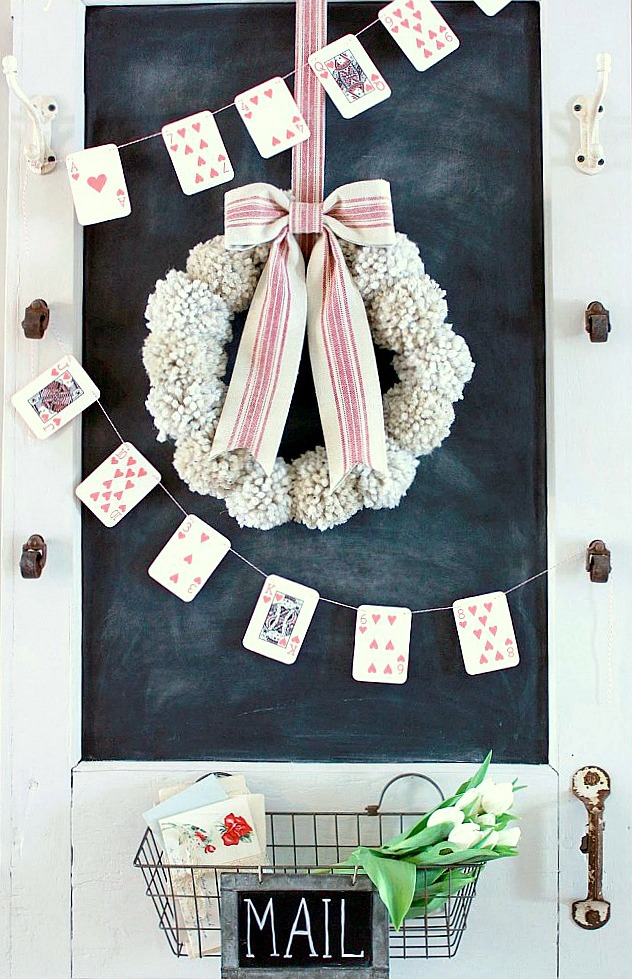 I hope I've inspired you to think of ordinary items you may have on hand to decorate and even get crafty to re-create some high-end decor items for Valentine's Day!   If you'd like to see more about how I turned this old door into a family message center, you can read about it
HERE
.