This is the post that I promised for Friday, but I ended up going to the beach instead! I just couldn't pass up a chance to go to the beach with the ladies from our church! It was a beautiful spring weekend in Ocean City, NJ, and I'm back today with my batteries recharged!
So, here's a tutorial for DIY mitered corner napkins that I hope is easy to follow and the bird's nest napkin fold that I used in my Easter table setting.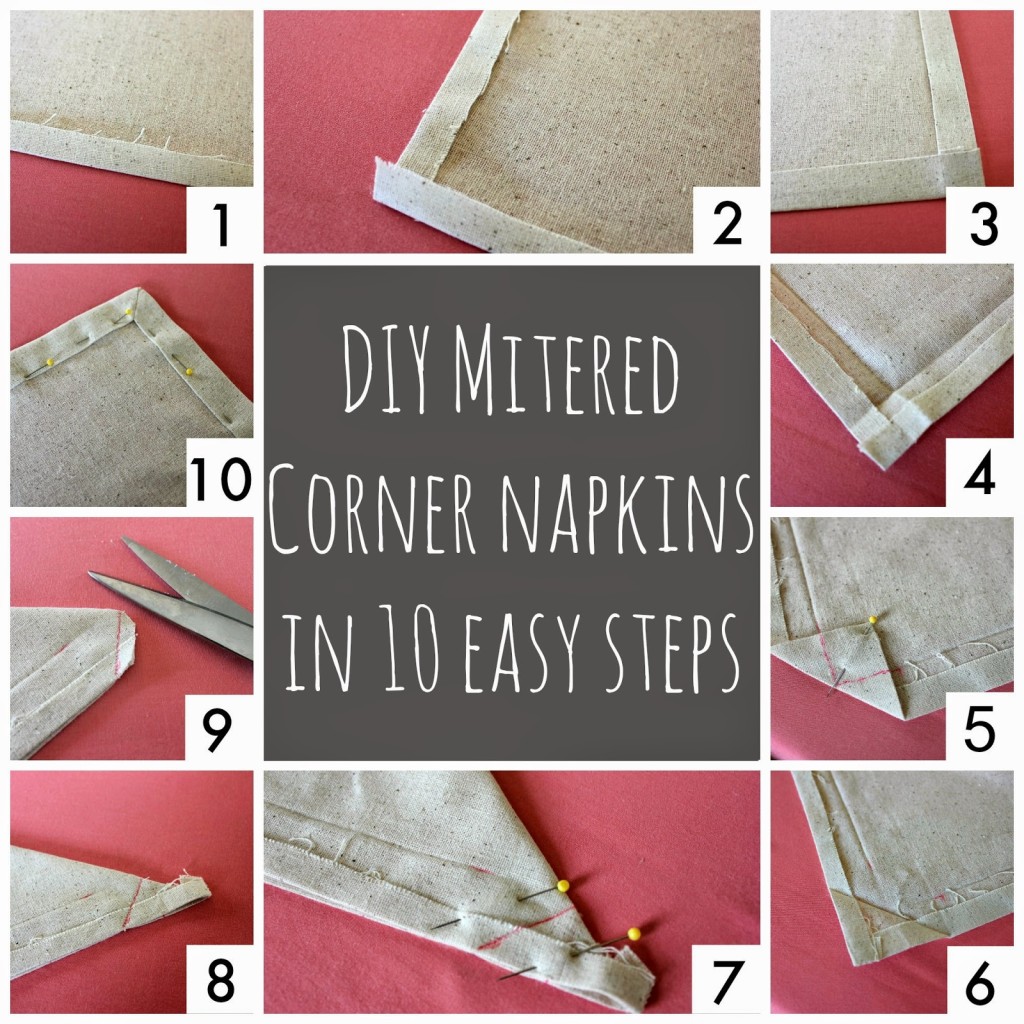 Step 1. Cut your fabric into a 22″ square. I like to use a template made from cardboard or mat board and then I trace around it on my pressed fabric. Once your fabric is cut, use your iron to press a 1/2 inch fold on all four sides of your fabric square.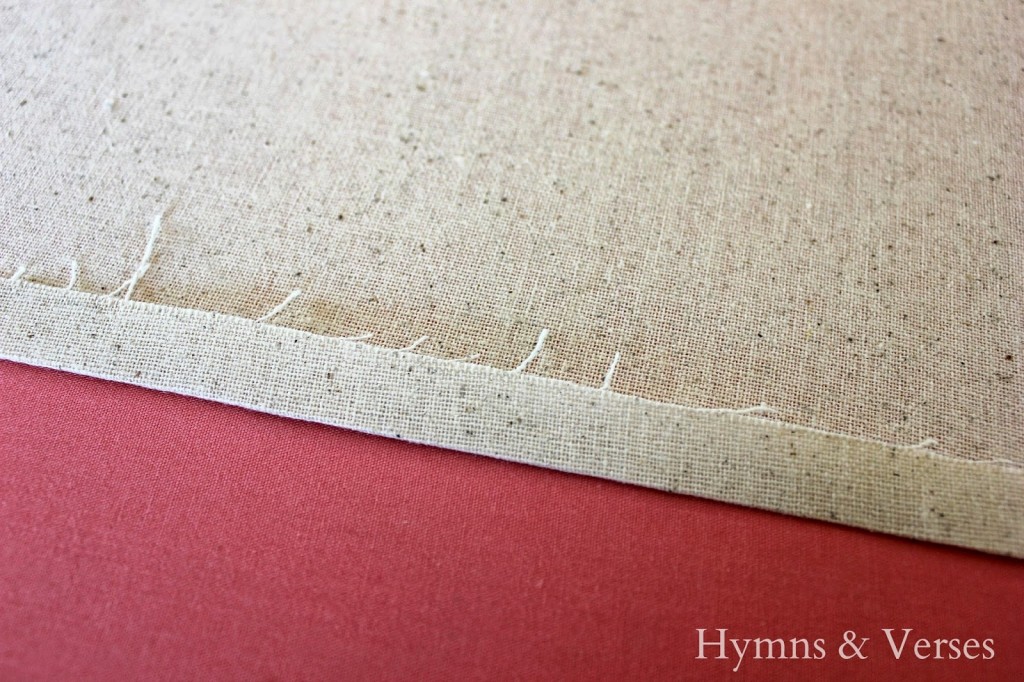 Step 2. Fold an additional 1 inch and press into all four sides of your fabric square.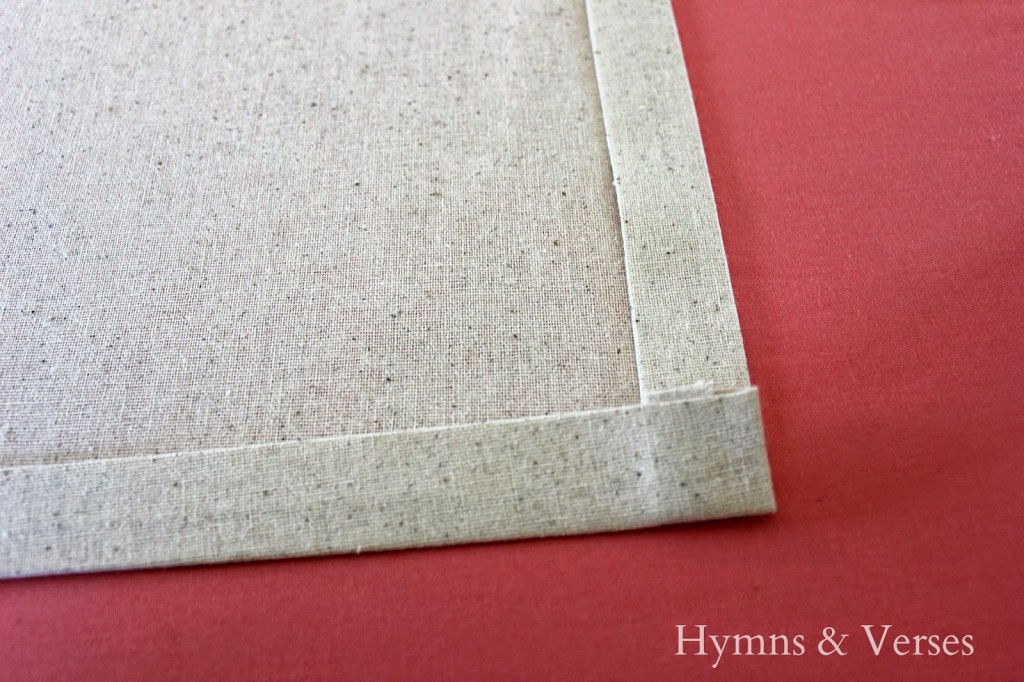 Step 3. Now, open each second (1 inch) fold.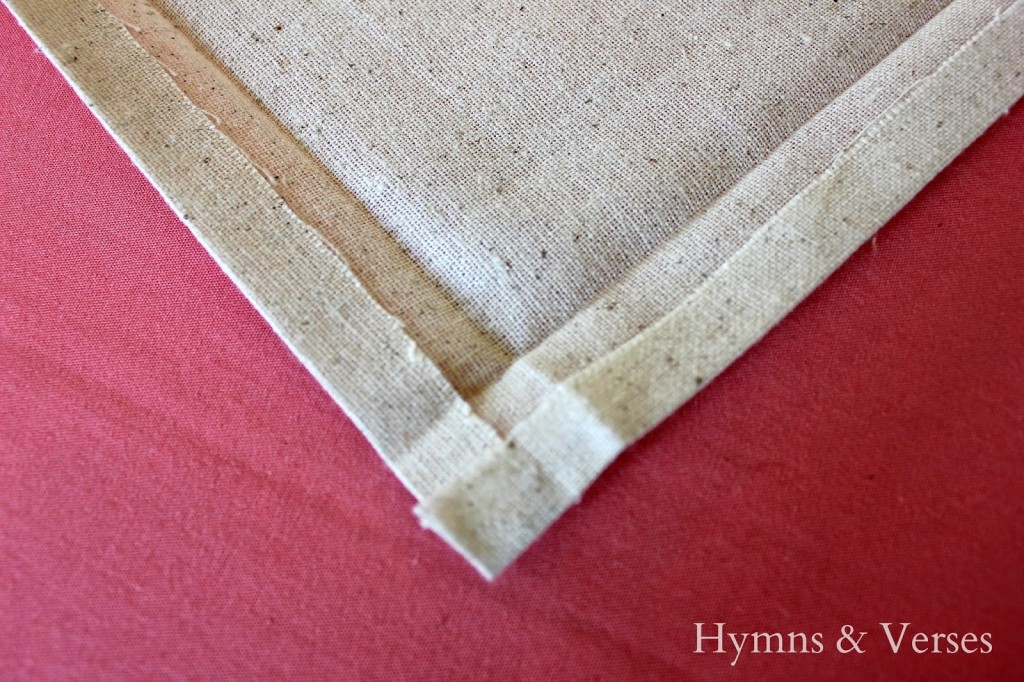 Step 4. Fold each corner forward so the 1 inch creases line up. Press with iron. I marked my creases in red pen so they would be easier for you to see.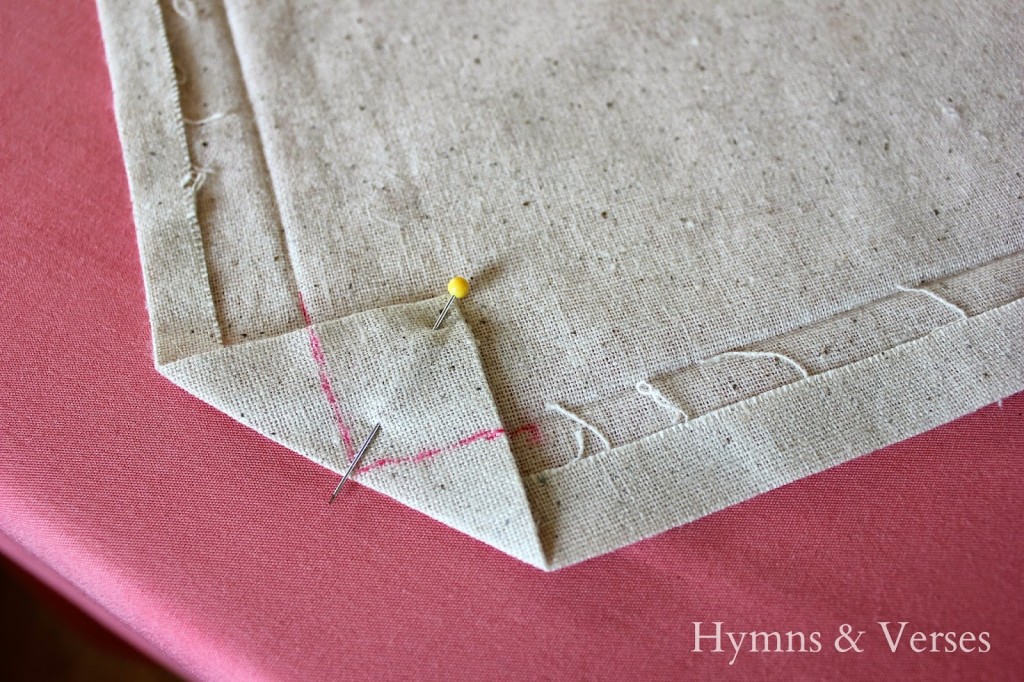 Step 5. Unfold the corners you just pressed as shown below. You will see the crease your iron made.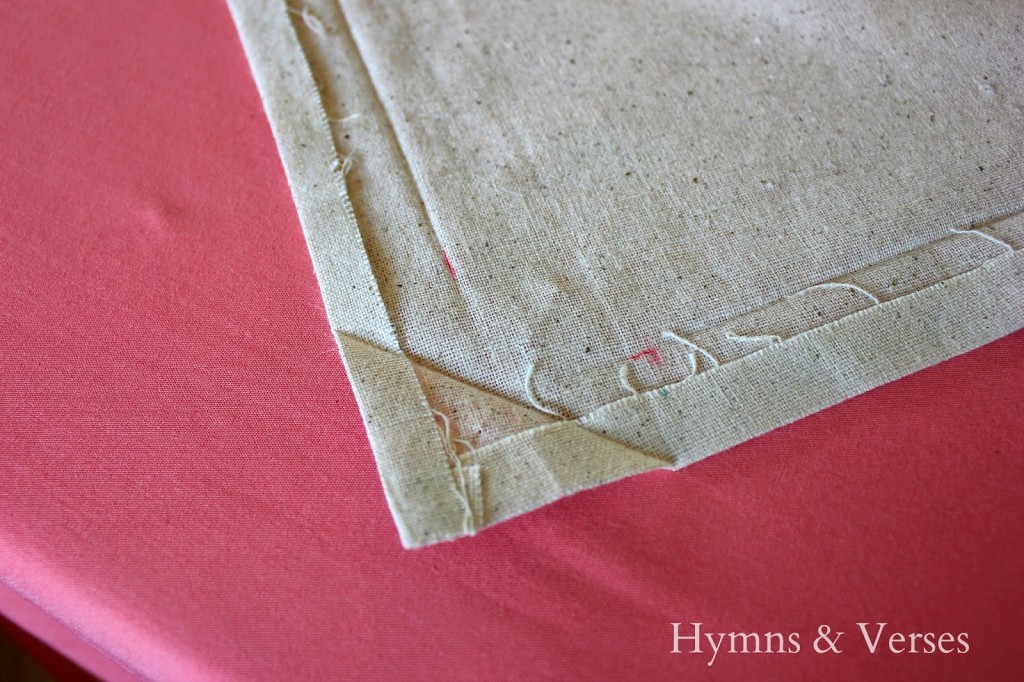 Step 6. Now fold your entire fabric square in half (right sides together), so that the two ends of the crease you just made are lying on top of each other – as shown below. Again, I marked the crease line with red pen to make it easier for you to see. Pin on either side of this crease. Repeat for the remaining three corners.
Step 7. Sew a straight stitch over this line for each corner of your napkin.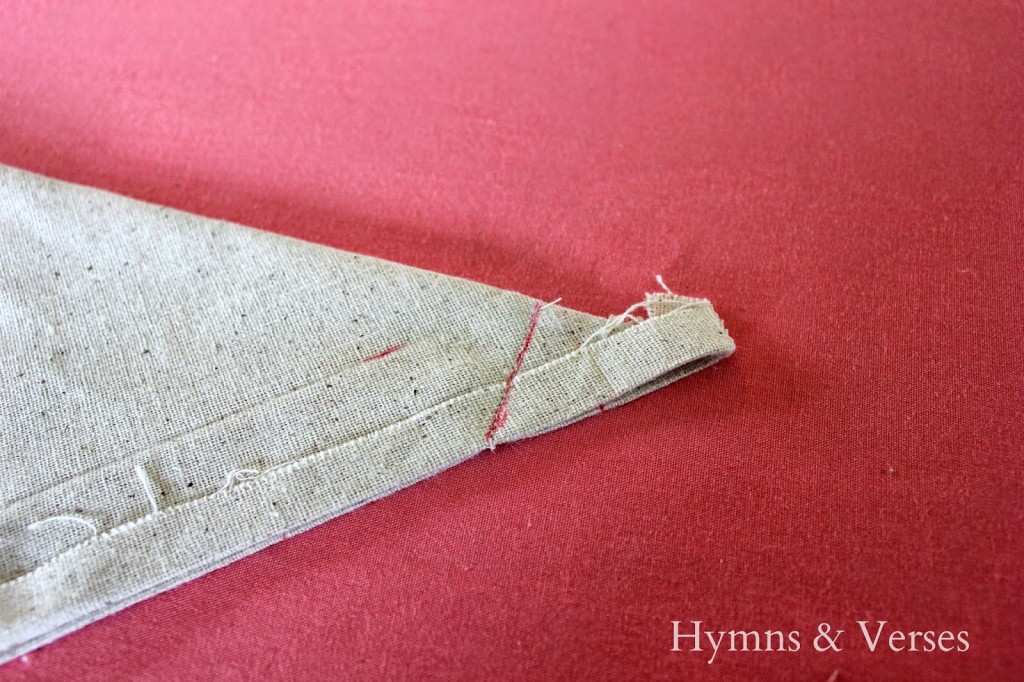 Step 8. Cut off the fabric corners approximately 1/2 inch beyond the seam. Then, cut the tiny squared corners at a 45 degree angle as shown below.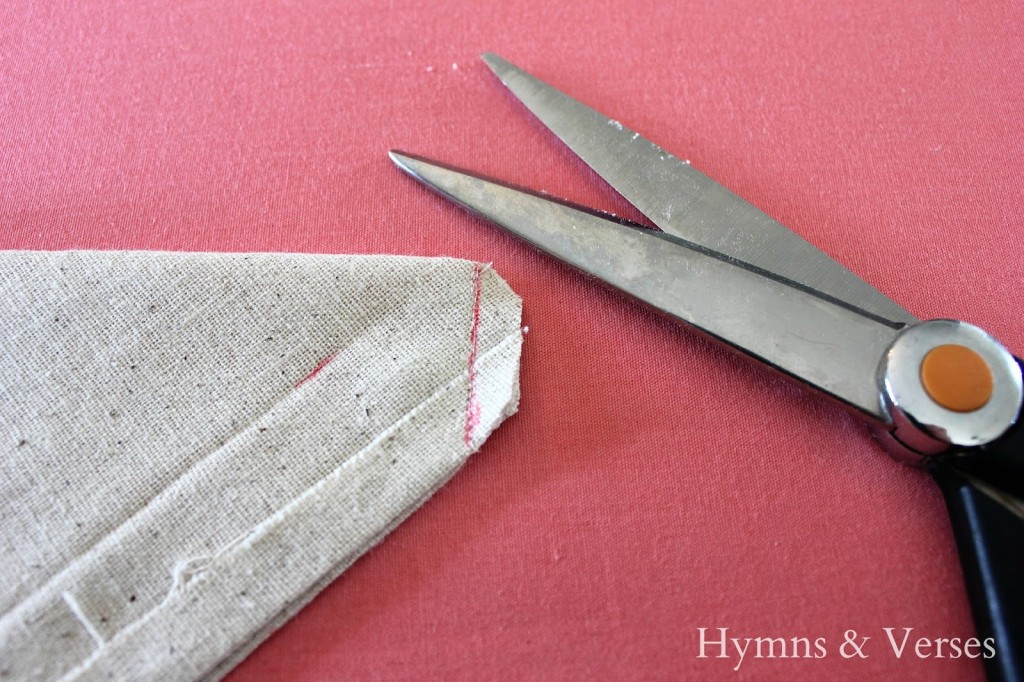 Step 9. Turn the napkin inside out and use a point turner or the point of your scissors to push out the corners. Make sure the corner seam is open on the inside. Press the edges along the 1 inch crease all the way around your napkin and pin in place as shown below.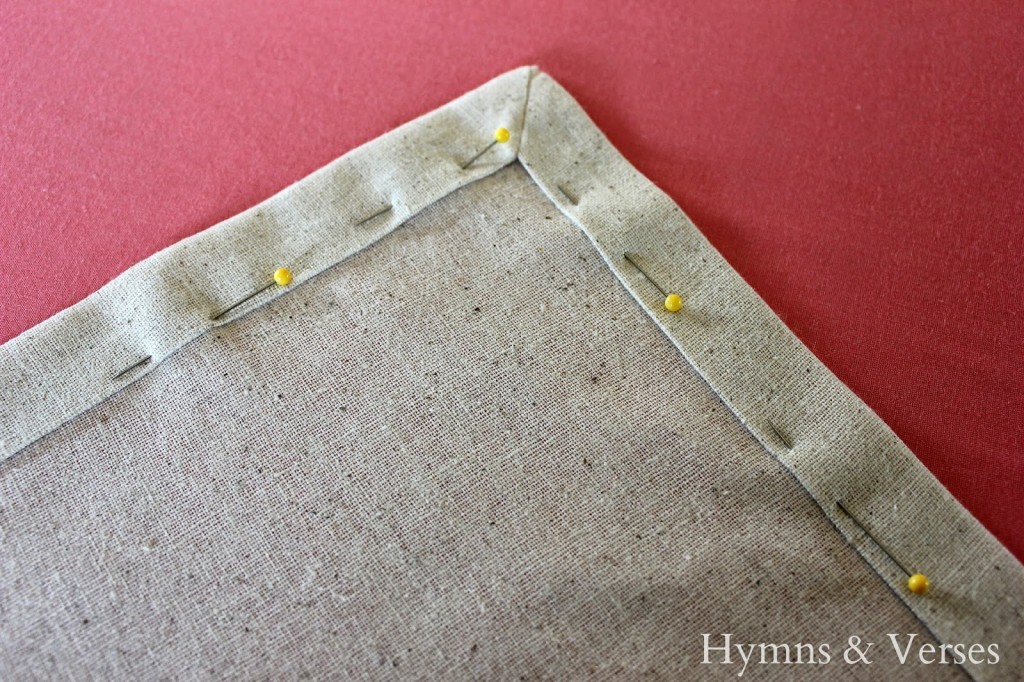 Step 10. Stitch along your pinned line as close as possible to the edge of the inner fold. That's it – you have a professional looking, mitered corner napkin!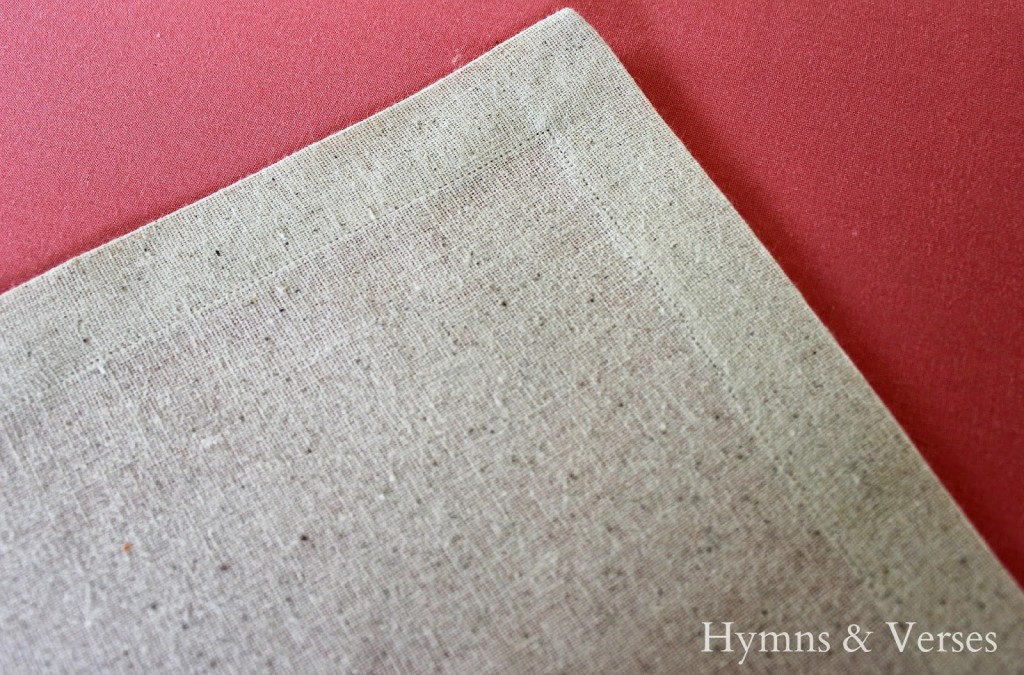 Now for the easy part – the bird's nest napkin fold! You can do this with any square napkin.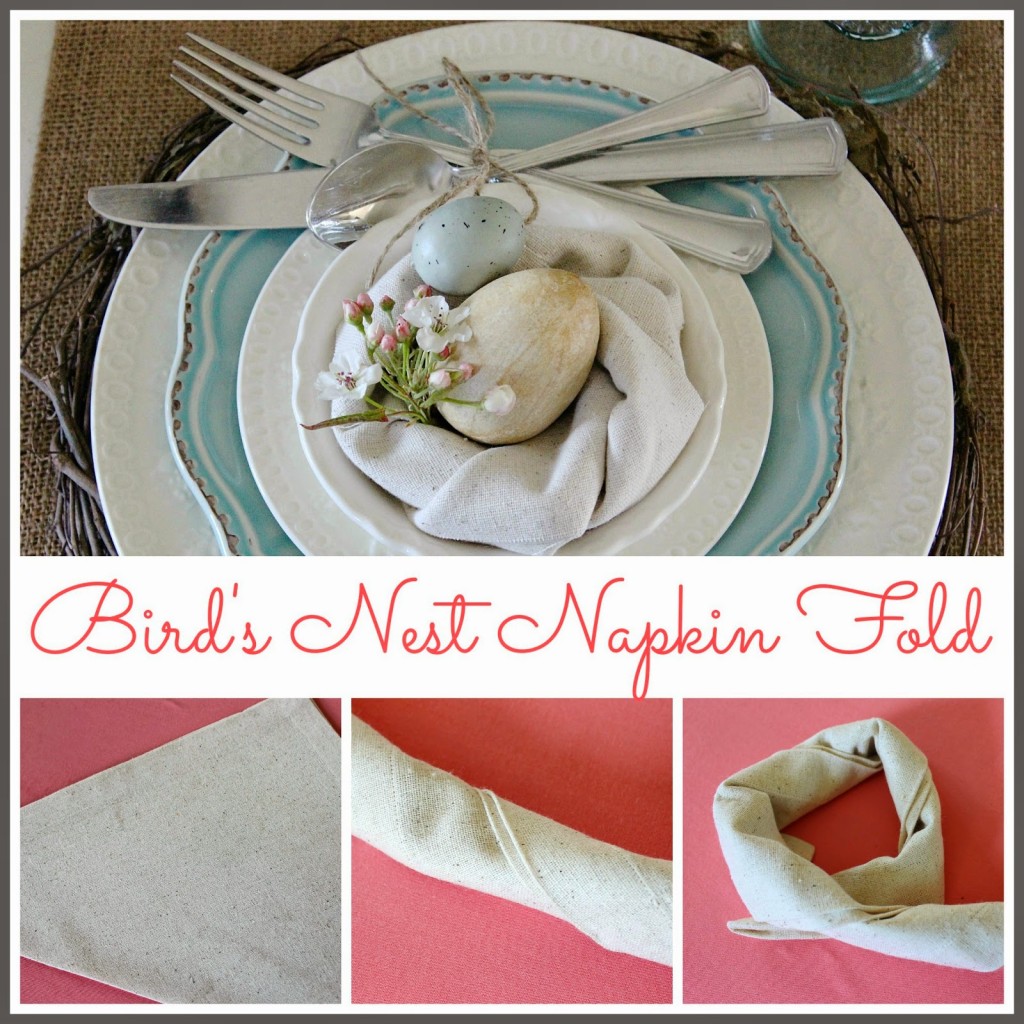 Step 1. Fold your napkin in half on the diagonal.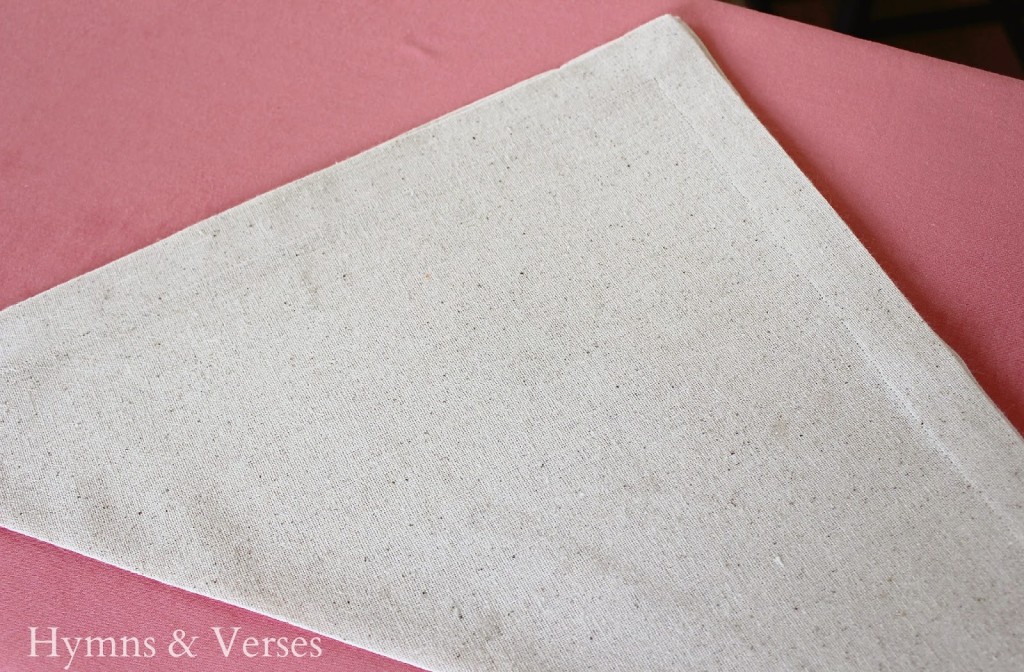 Step 2. Roll the folded napkin as shown.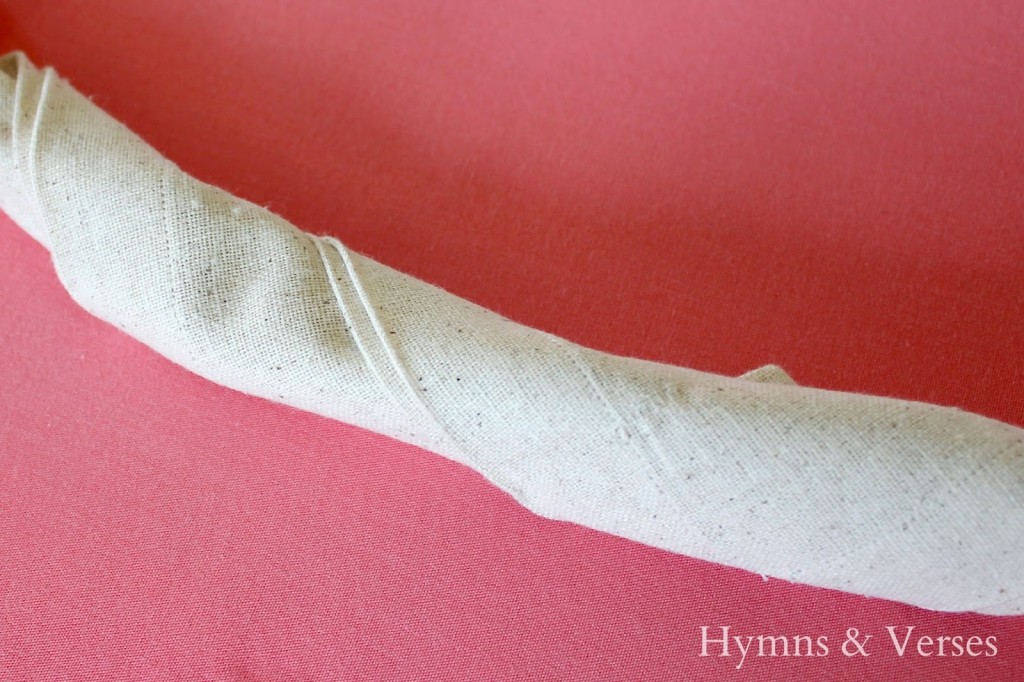 Step 3. Take the left end and form a small circle and tuck it underneath the rolled napkin to hold in place.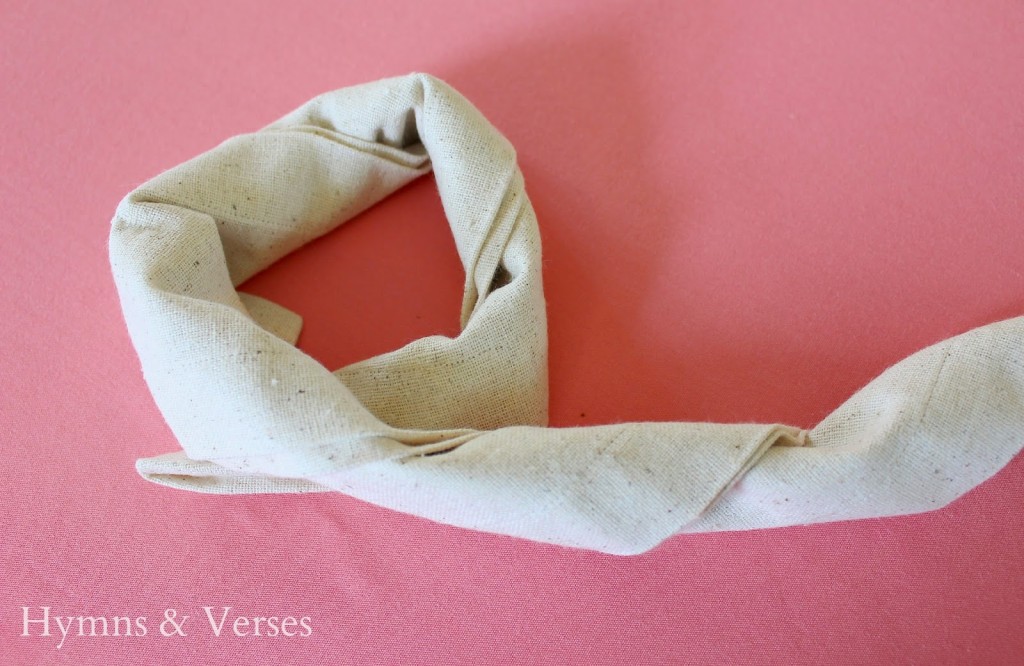 Step 4. Repeat for the right side and place an egg in the center of your nest.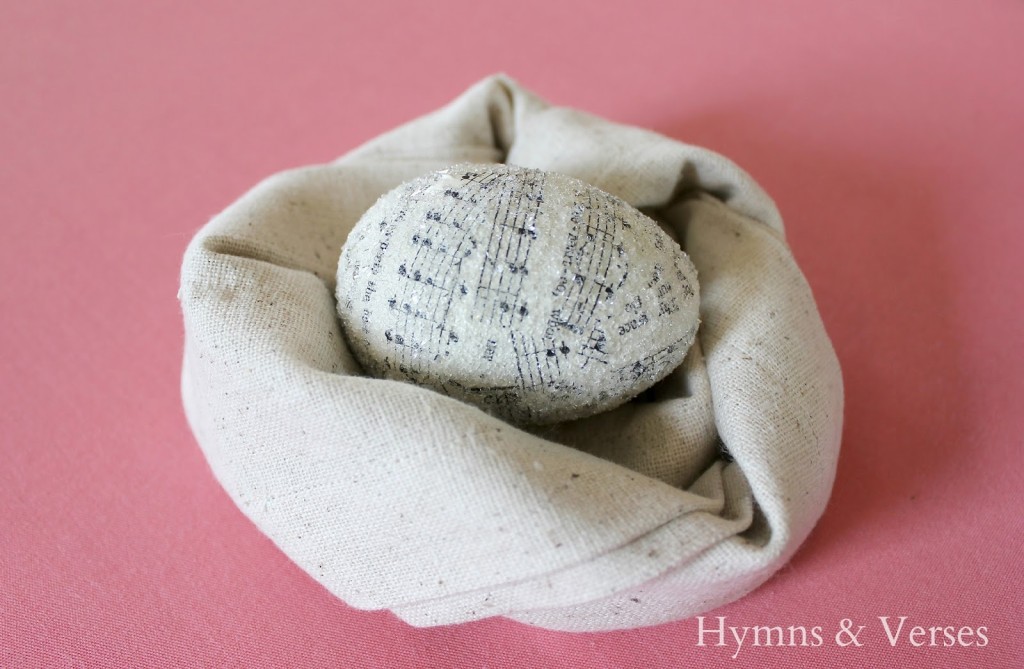 I hope you will give this a try and let me know how it goes!
Sharing today at: