Last evening was special – my best friend's daughter married the man of her dreams! It was the perfect evening. I took a few photos to share with you of the beautiful space created for this special event. I'm going to include the words of a song that I found in a 1908 songbook I picked up from a local antique shop. The song is called "A Summer Night Une Nuit de Mai" in French and English 1850 -1892. At the end of the post I am including a printable for you of the first page of this vintage sheet music if you'd like to print it for some instant art in your home.
A Summer Night
Une Nuit de Mai
"Have you forgotten, love, so soon –
That night, that lovely night of June –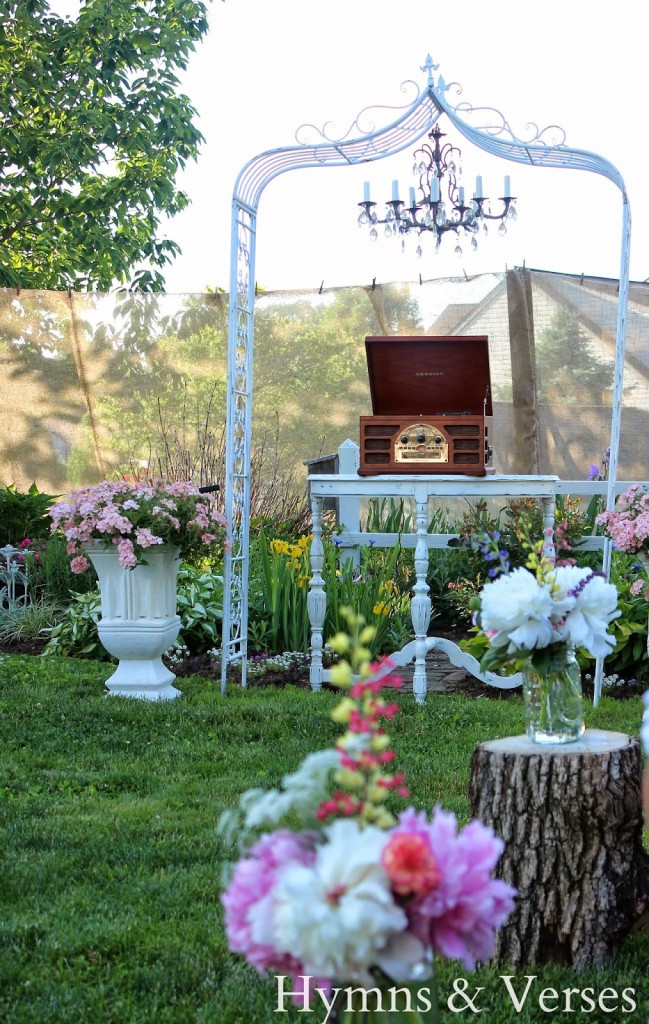 When down the tide, so idly dreaming –
We floated where the moon lay gleaming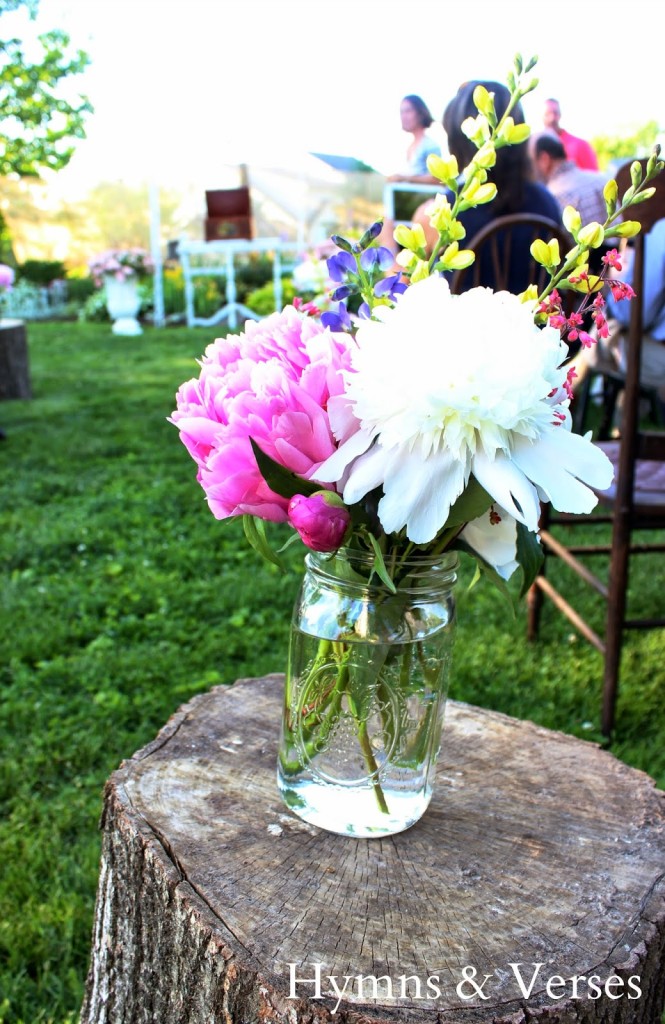 My heart was weary and oppress'd –
With some sweet longing half confess'd –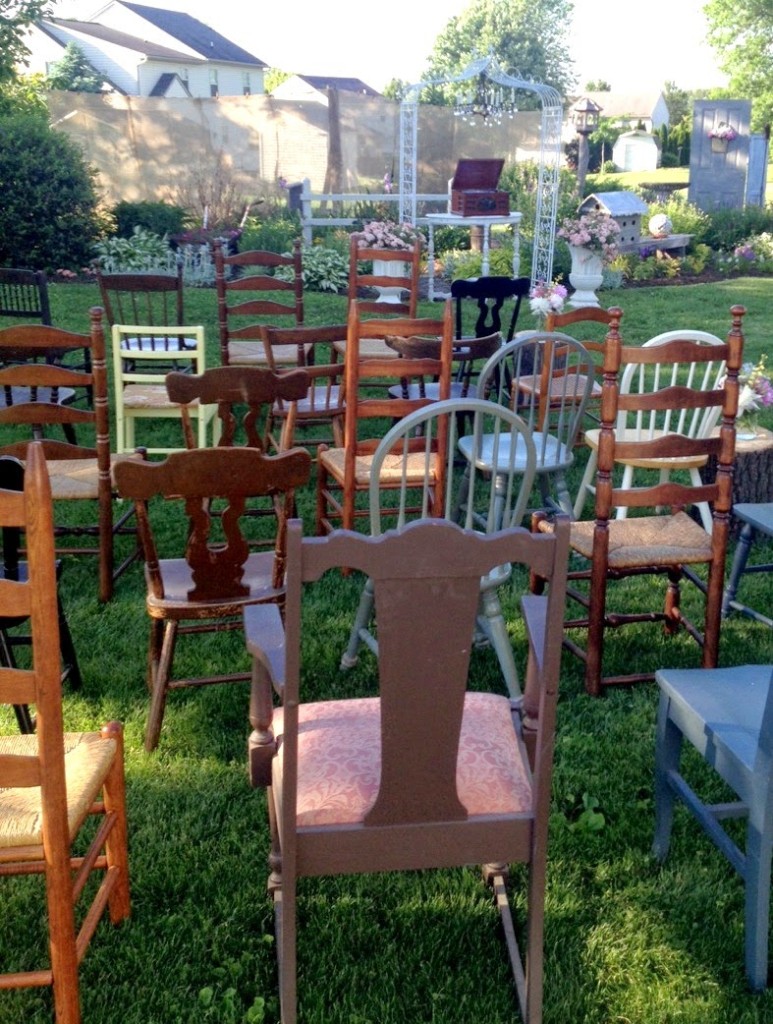 When, like an answer to my sighing,
O love, that last, long kiss that met –
Can you forget?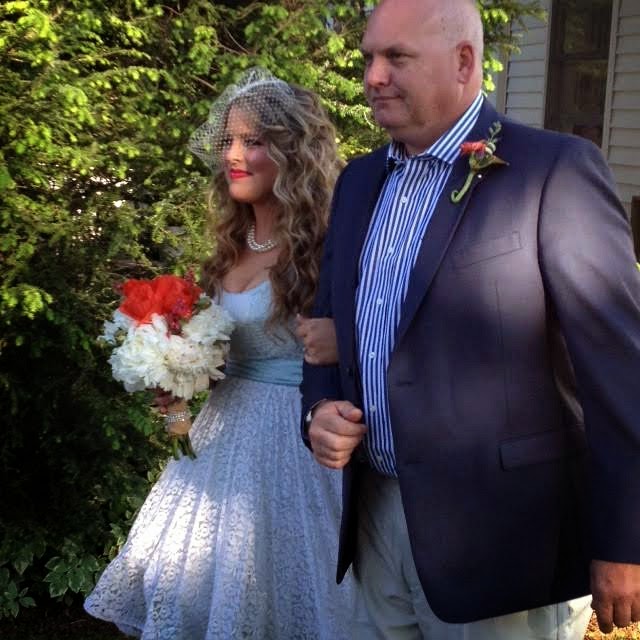 Night of love! lovely night of June –
That night we vow'd by heav'ns own moon,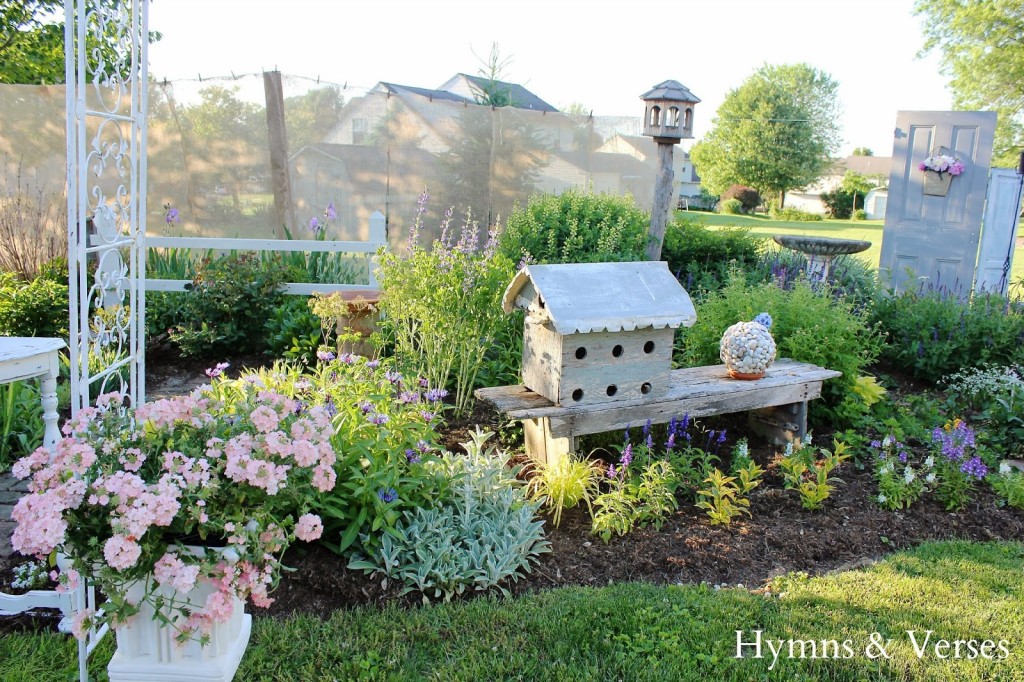 That night of nights – our troth we plighted,
To all eternity united.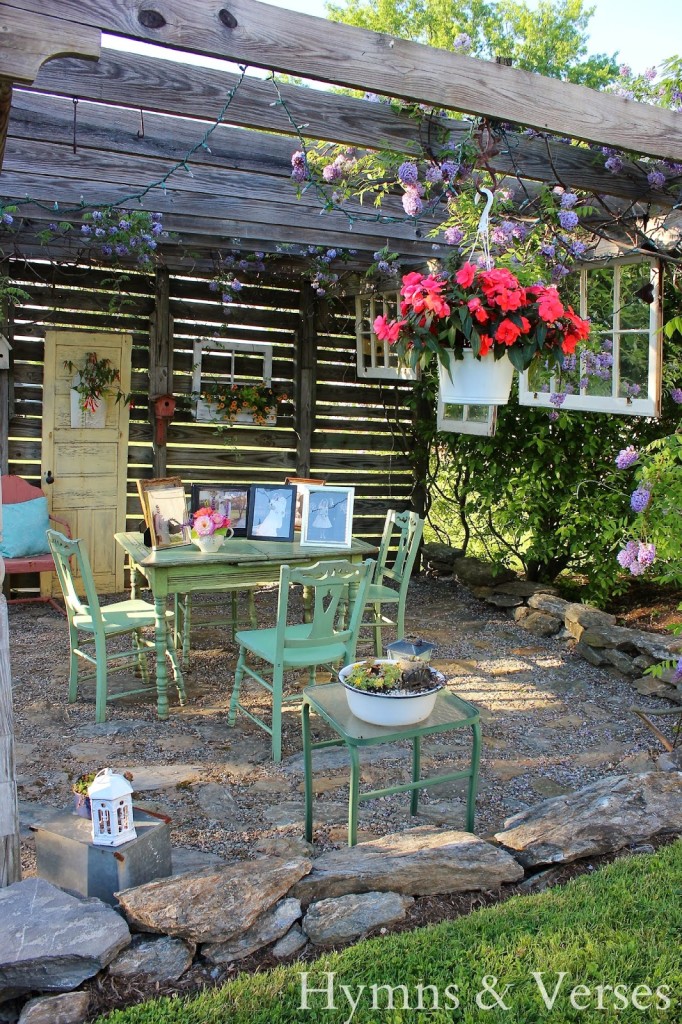 Then first I knew your heart, my heart,
One life, one soul, no more to part;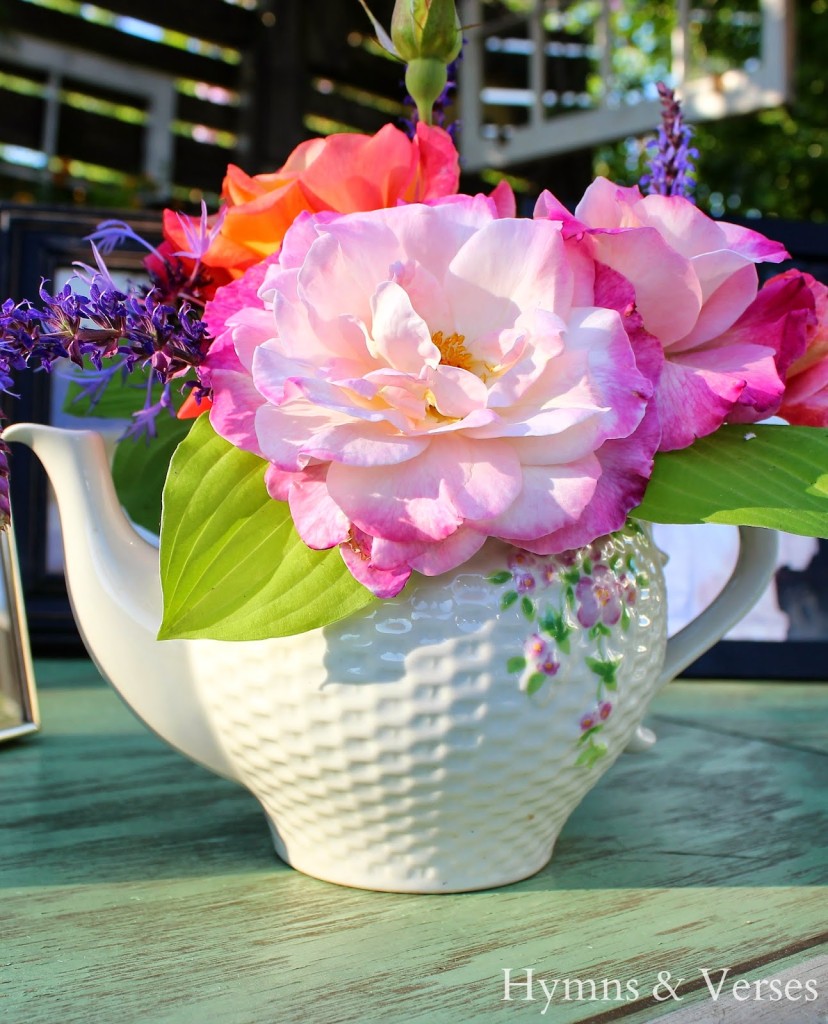 Then, then I said – What e'er betide us,
No, death itself shall not divide us.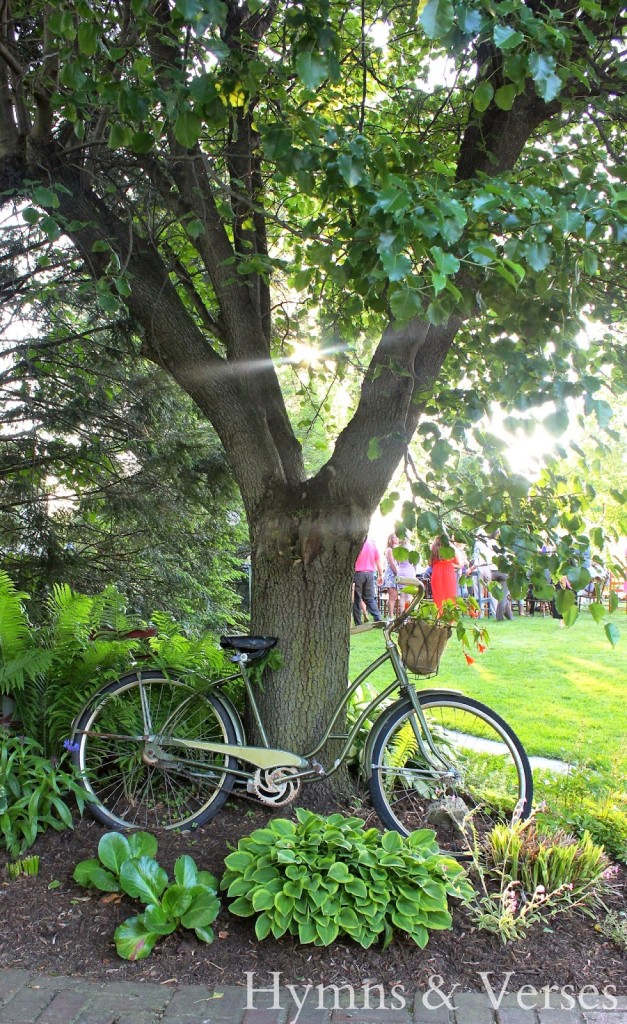 Ah! night of love,
Ah! lovely night of June!"
Wasn't it lovely indeed! Here's the sheet music printable!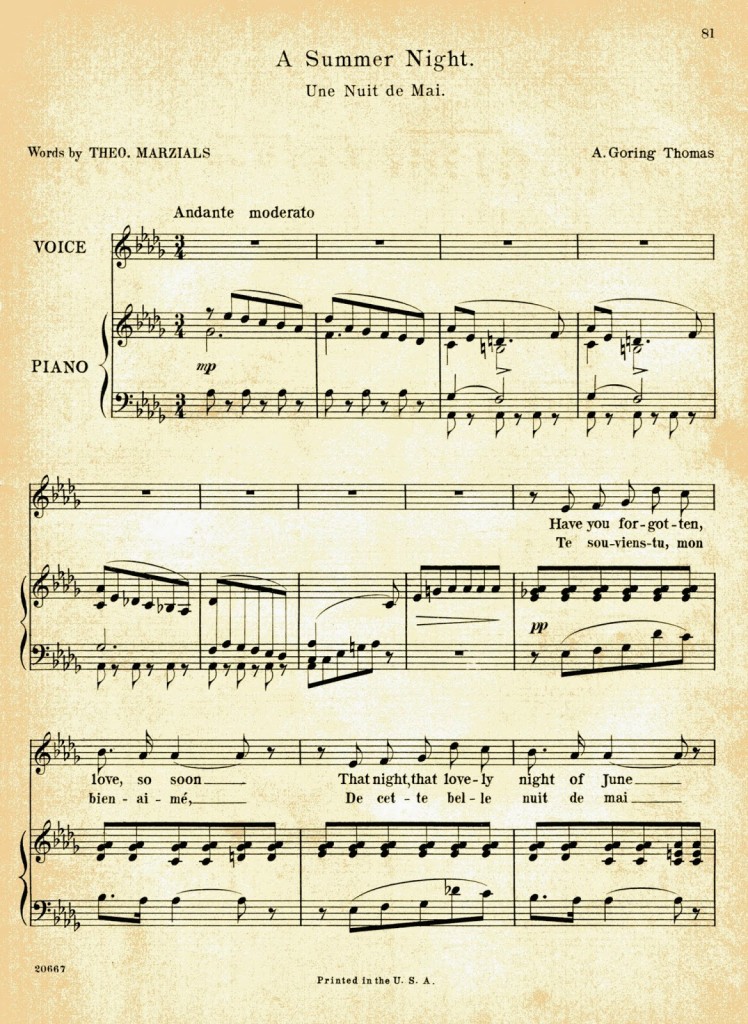 A special thanks to Linda for the extra photos of the bride and father and the chairs! You're the best! Tomorrow, I'll be back to share a bit of summer at my home for the "All Things Home Elements of Summer Tour"!
Sharing today at: