The In Christ Alone, My Hope is Found barn door sign is one of my all time favorite projects!  And, it was one of the first things I posted about here on the blog in 2012!!!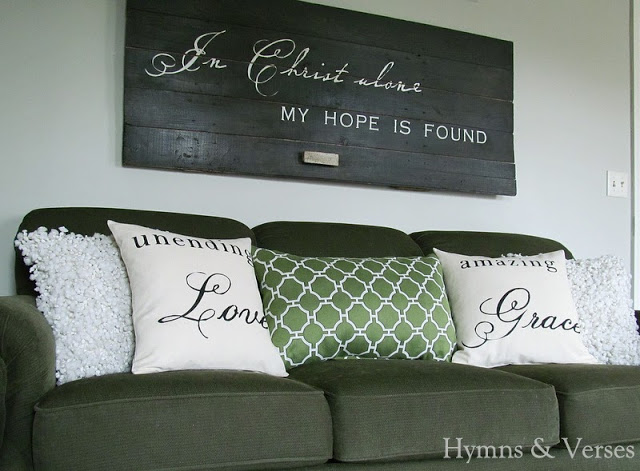 I love it – still!  But, I'm ready for change and I'm ready to let it go.  Over the years I've received many emails from readers asking if I could replicate the sign or create it in a smaller version – but, I've never felt it would be the same on anything other than the barn door.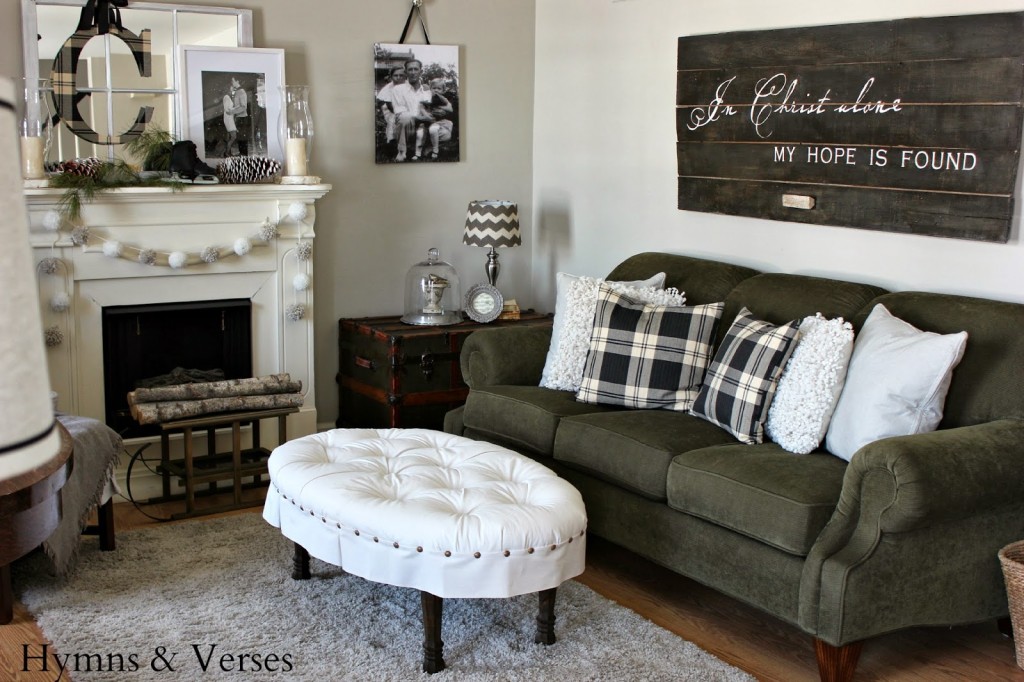 I know that sounds silly, but to me – it's a one of a kind piece.  "In Christ Alone" is my favorite song of the faith.  I'm sure I'll make another item with the song's lyrics to sell in my Etsy shop at some point, but it will be completely different.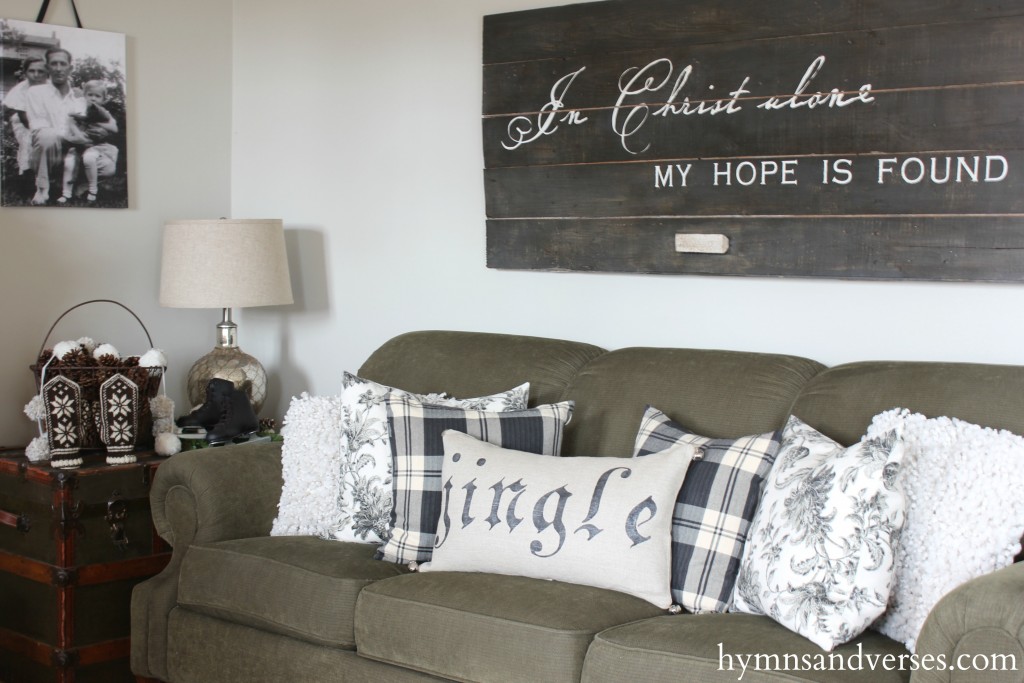 So, today I'm offering it for sale.  It measures 62″ x 26″ and weighs approximately 40 lb.  It is an old barn door from here in Lancaster County that I painted.  It has been  finished with Annie Sloan clear wax for protection.  There are two sawtooth hangers on the back of the door.  We used anchored screws in the wall and never had one problem with it falling or seeming unsafe – and we sit on that sofa all the time (believe me, no one wants a 40 lb. barn door falling on them!!!).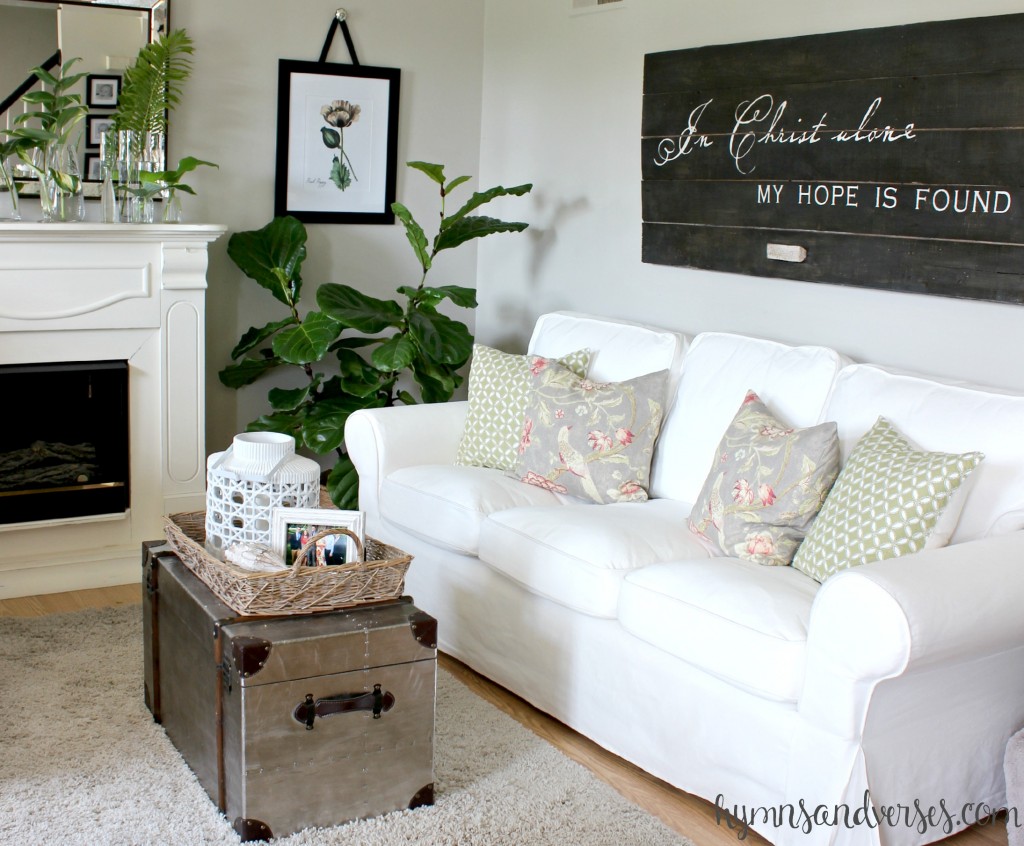 I'm selling the sign for $150.   Barn doors alone typically sell for around $100 here in Lancaster, so I think that's a fair asking price.  Shipping will depend on where you live, but I'll do my best to source the best rate.  I've used FedEx for most of my signs in the past.  Of course, if you are local, we can just arrange pick up.
One last thing I will mention – because this barn door is so old, the wood is slightly warped.  You can see this if you look closely at the first two photos.  It has never bothered me, because I know it's really old and that's what happens over time.
Leave a message if you are interested and I'll work on a shipping quote for you.