Today I'm here to show you a new pillow in my Etsy shop.  It displays the name of my home town, Lititz.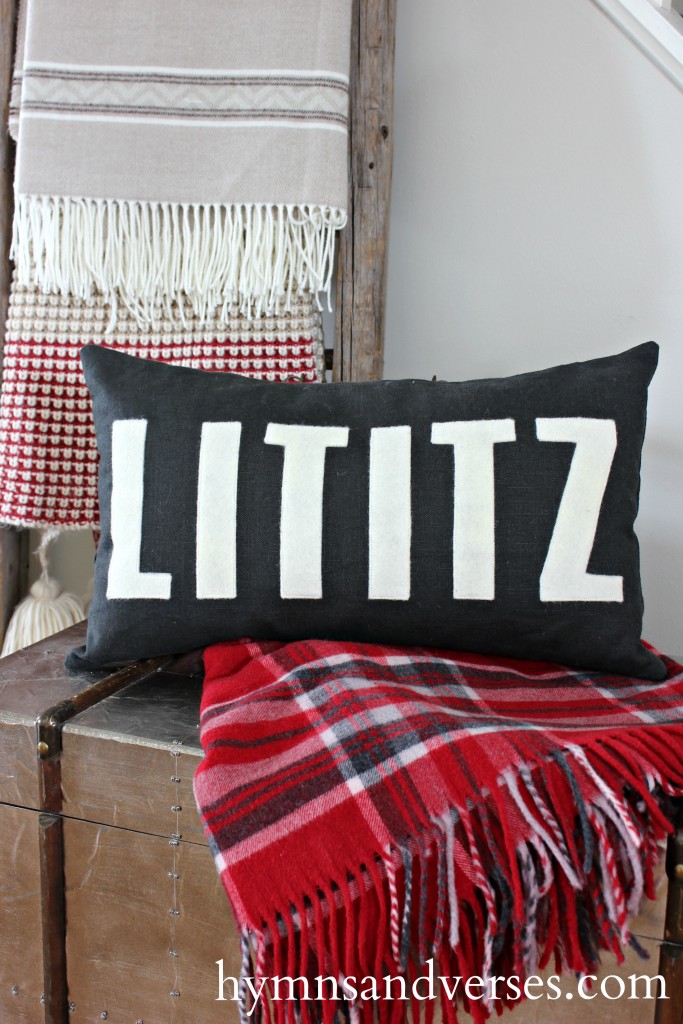 How many of you have heard of Lititz?  Lititz is a quant small town in Lancaster County with amazing shops and places to eat.  Many come here to vacation, go to the huge Lititz Rotary Club Craft Show, or the Wolf Sanctuary.  And, Lititz was recently named America's "Coolest Small Town"!  And, guess what – I get to live here!!!
I recently saw a pillow for "Lancaster" with wool applique and decided that Lititz needed it's own!  Most of you probably would not want a pillow with the word "Lititz" on it, but I did want to share it here because some of my readers are local!
If you'd like your own "Lititz" pillow – you can find it HERE in my Etsy shop.  All the details can be found there!
If you'd like to learn more about Lititz and it's rich history, click HERE.
The photos shown in this post were taken by me  in December 2012.