Hi, friends.  It's been a while.  My dad  has had a bad week and when he has a bad week, so do I.  I'm finding it harder and harder to see my dad disappear before my eyes.  I've been so consumed with just doing what I need to do for dad, that I didn't even realize that St. Patrick's Day was this week!  I got the message yesterday when I stopped into Target to pick something up and a bearded Target employee walked by.  So, how did that bearded Target employee clue me in to what I had clearly overlooked – his beard was bright green!   I wish I had been quick enough to ask him for a picture! I mean it was BRIGHT green!  That is when I looked at my calendar and realized St. Patrick's day is .  .  .  tomorrow!   So, here I am today to share a little last minute St. Patrick's Day Decor for anyone like me, who has been a bit distracted by life!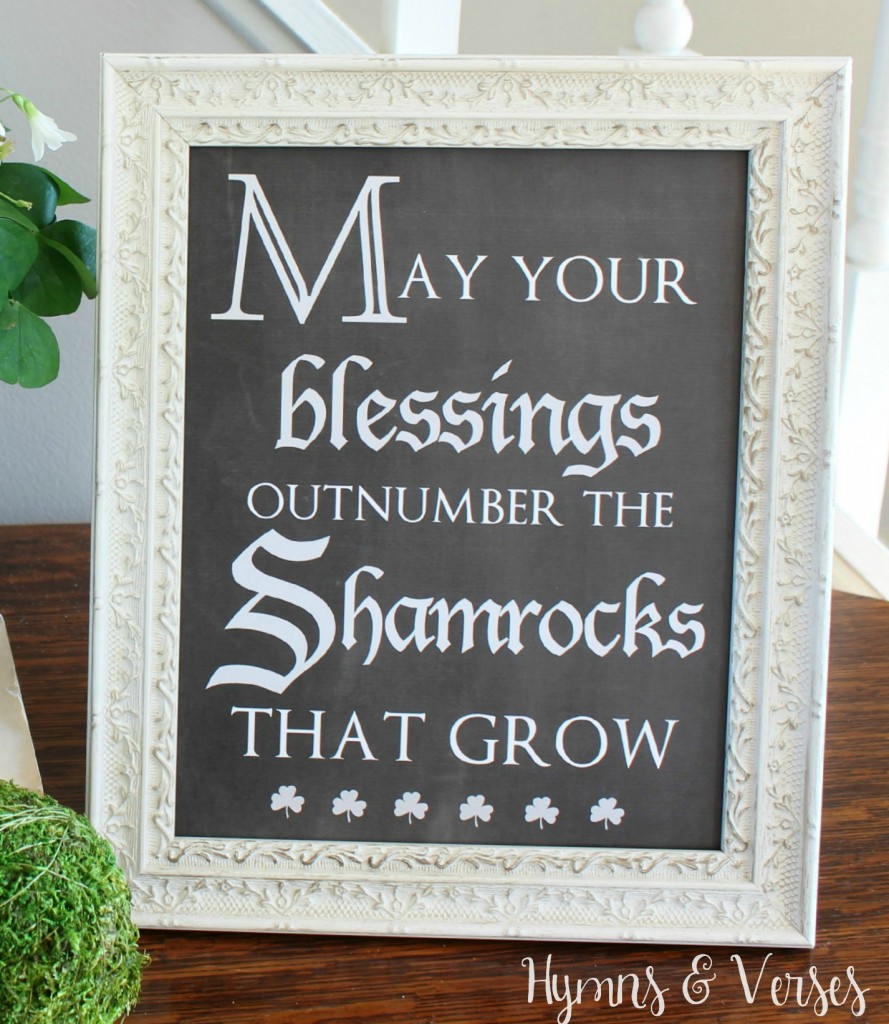 This chalkboard printable is easy to download and pop into a frame – "May your blessings outnumber the shamrocks that grow".   Take it to the office, share it with a friend who's Irish, or display it in your own home!  It's just a bit of Irish for the day that takes just a few minutes.  Add anything green to your display – here I used some moss covered balls that I got at Michaels a few years ago.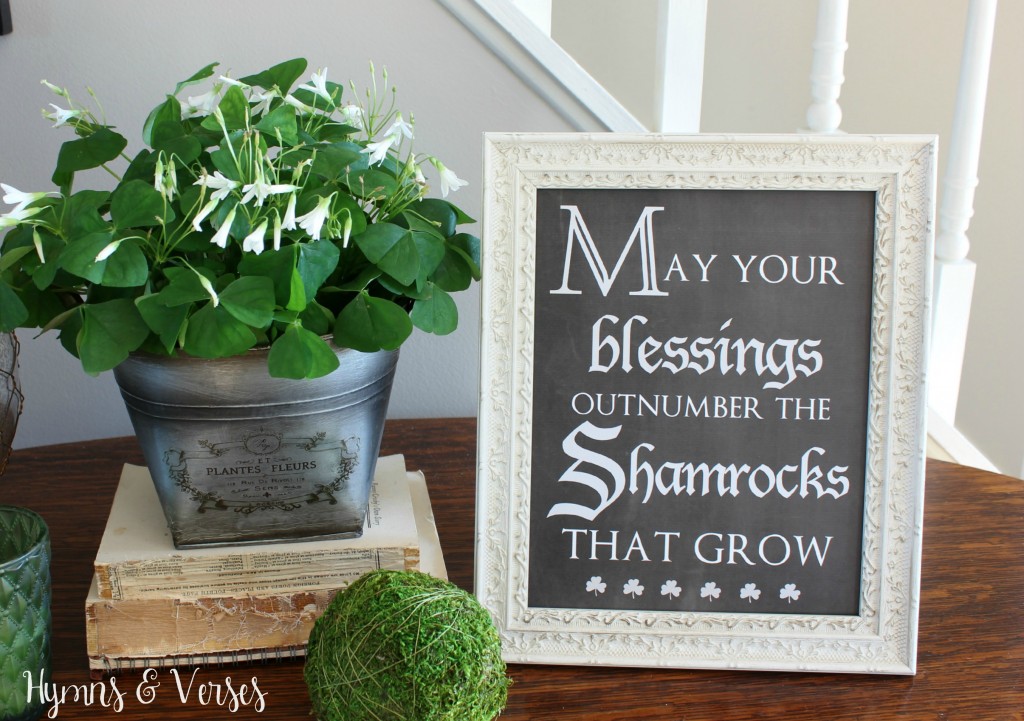 And, of course, a shamrock plant from the local nursery or grocery store popped into a tin container looks perfect next to the chalkboard print!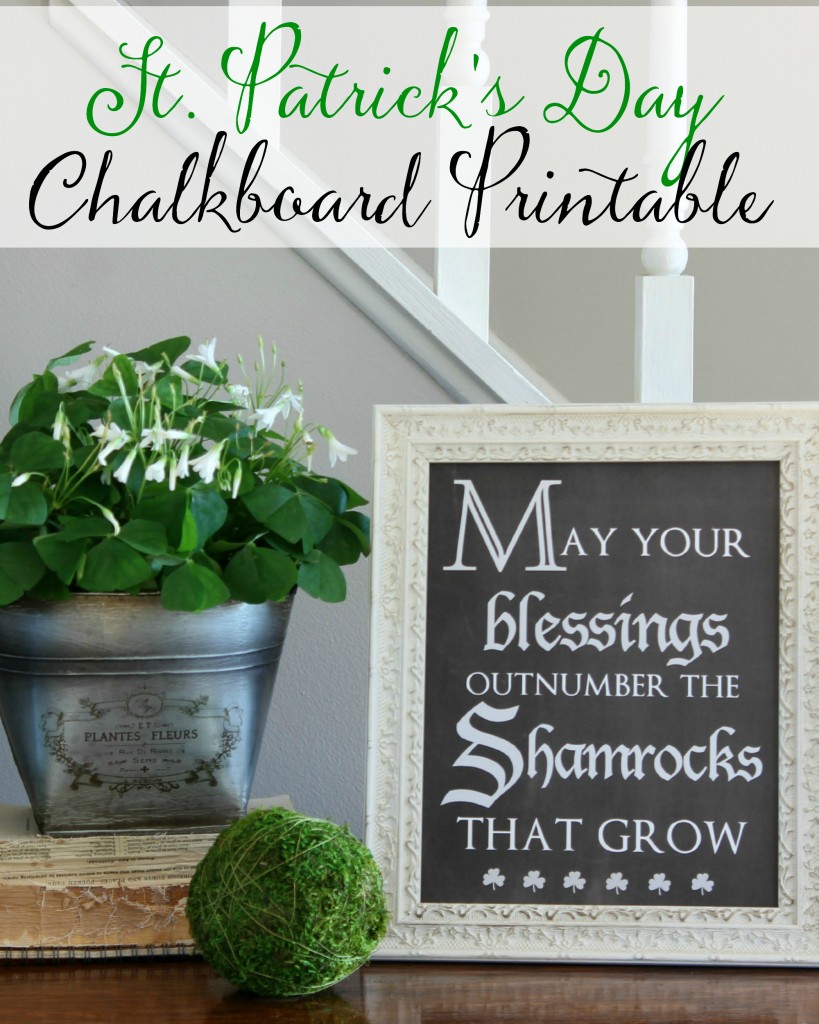 Just a few quick things to bring some St. Patrick's Day love into your home for tomorrow!  Click on the chalkboard image below to download.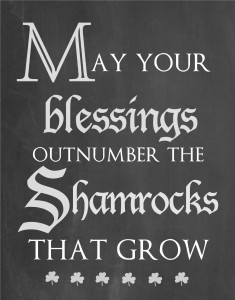 Remember to take a minute to pin this to your Pinterest boards!    That way you have it saved for next year as well!