Happy Saturday – and a few of my favorite things 7.  This week literally flew by and was a hard one for me – lots of technical problems with my blog that sucked away all my creative time!  I really don't like the technical aspect of blogging, I really don't know many bloggers who do.  But, it's something that we have to do and keeping up with the ever changing technology – ugh!  But, I'm learning, stretching, growing, moving forward!  And, hopefully, making this blog an easier place for you to navigate.  One thing I just added are easy social share buttons at the top and bottom of each post.  This is a quick and easy way for you to share my page with your friends on facebook, pinterest, google+, and twitter.  I hope you'll give it a try and share this post or others as a way to help me grow my audience here!  I really appreciate it!   As I work at making Hymns and Verses a welcoming place that is easy to navigate, please feel free to let me know if something isn't working correctly – like a link to another post or if you get a 404 error (page not found).  Thanks so much – it will help me a great deal!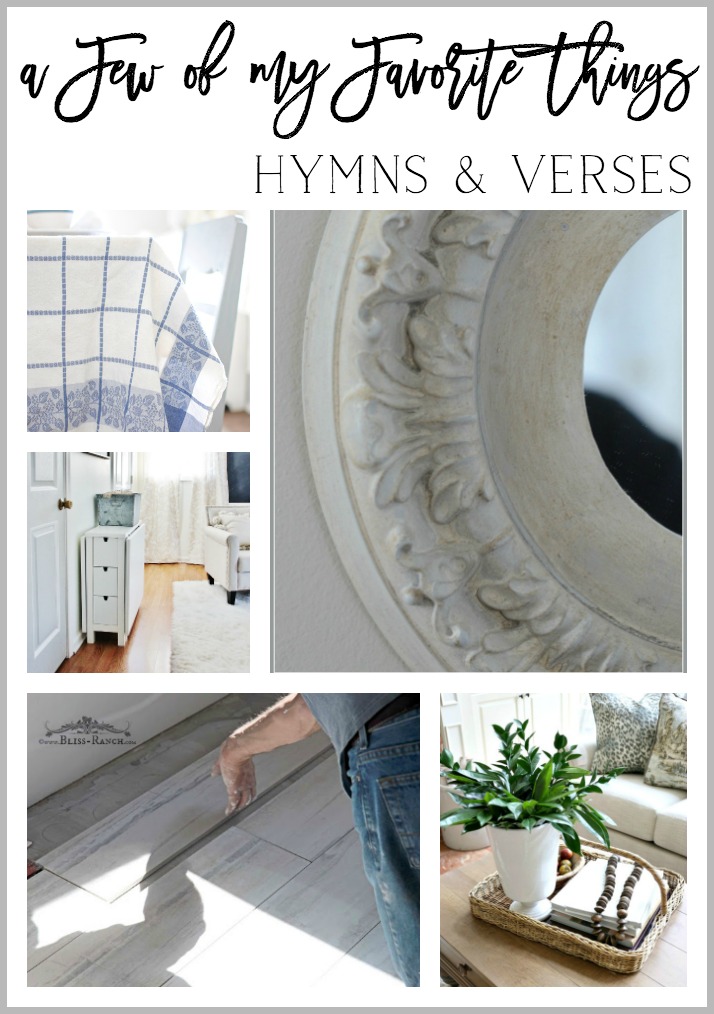 Now, let's take a look at a few of my favorite things from this week.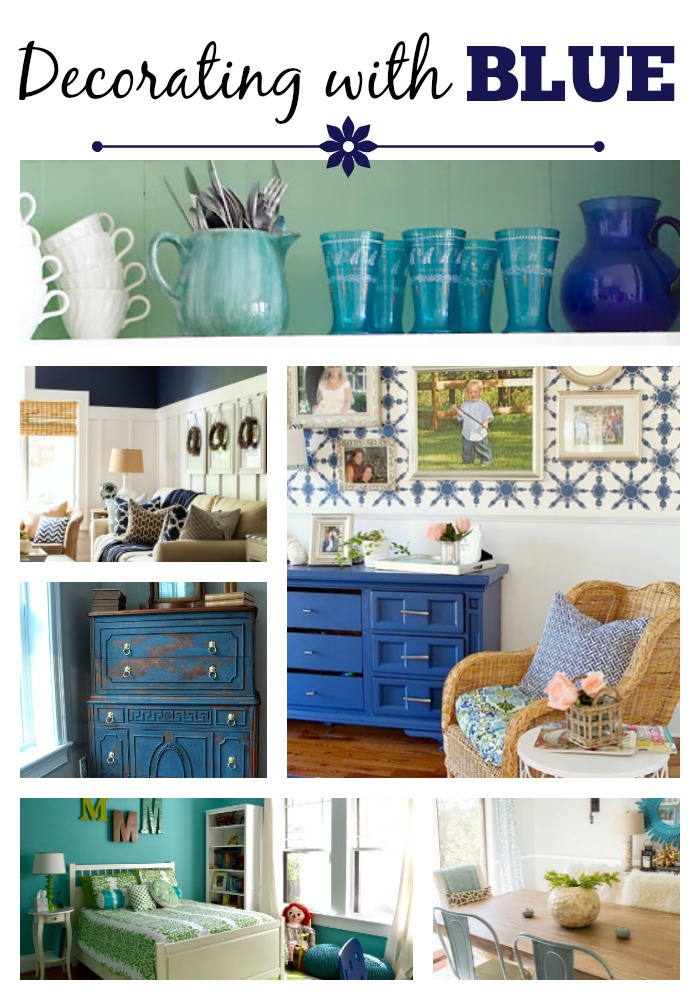 Jennifer at Town & Country Living shared a Round-up of other bloggers who decorate with blue.  With summertime coming, I've been thinking about using more blue in my decor.  The 8 bloggers featured share how they use blue in their homes and I was inspired.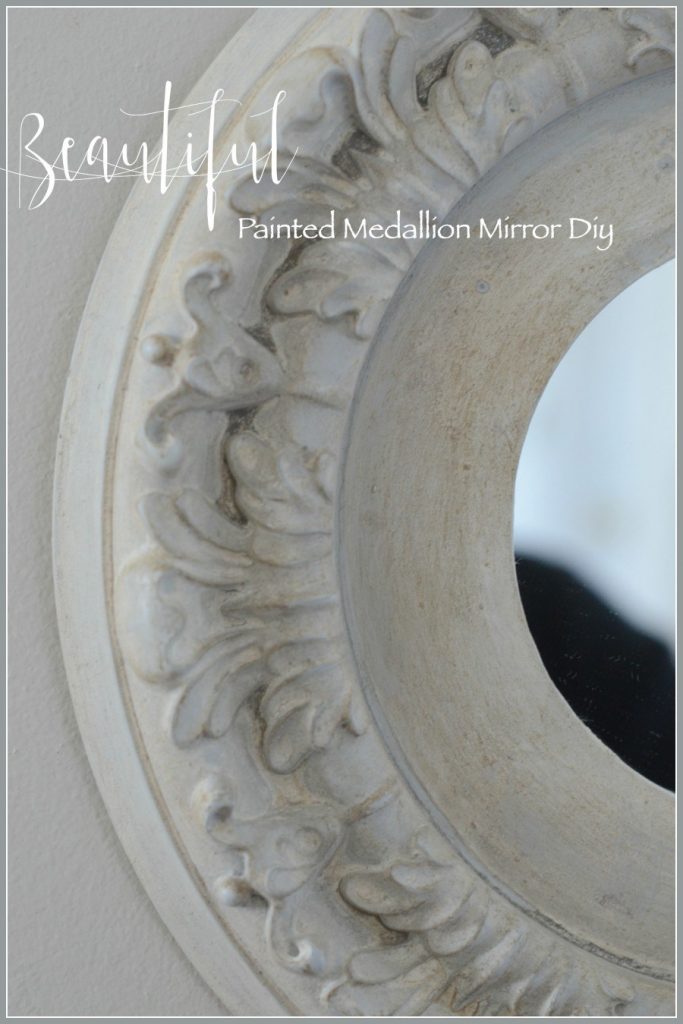 Yvonne at Stone Gable created the most beautiful mirrors from plastic ceiling medallions from Lowe's !  You may be seeing this DIY in my home soon – I love it sooo much!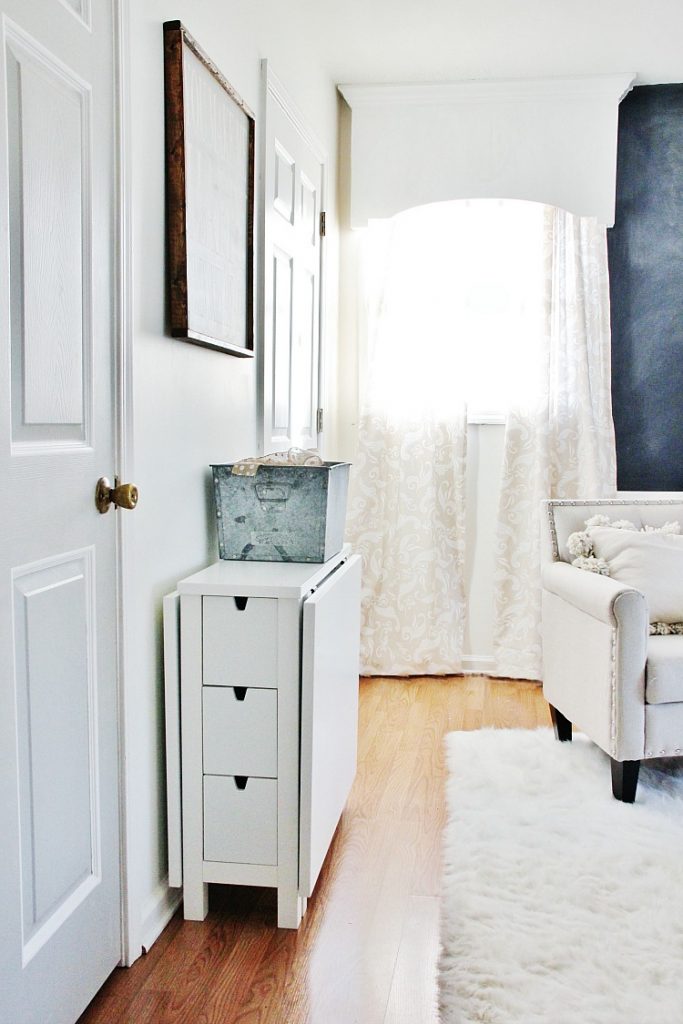 Karianne at Thistlewood Farms found the "best piece of furniture for a small space" and it's a Superman of a table!  You've got to check it out – I think I need one!!!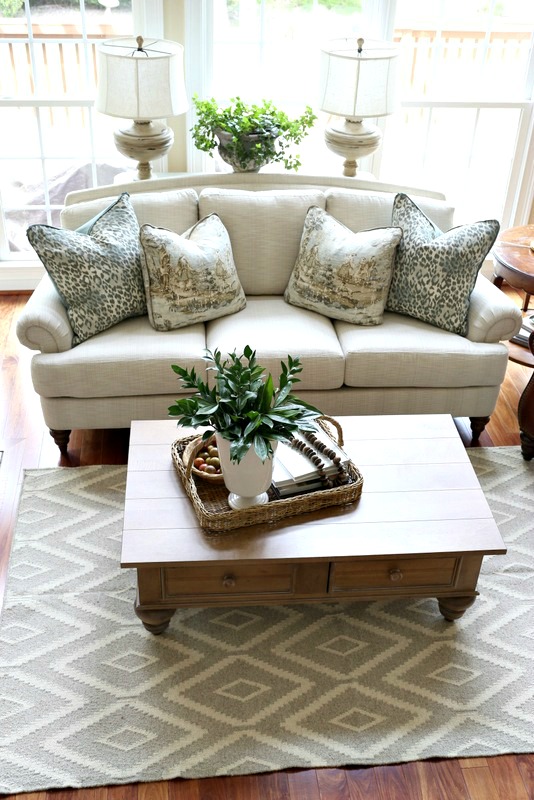 Kim at Savvy Southern Style shows how just adding a few select plants and flowers can really bring a room to life!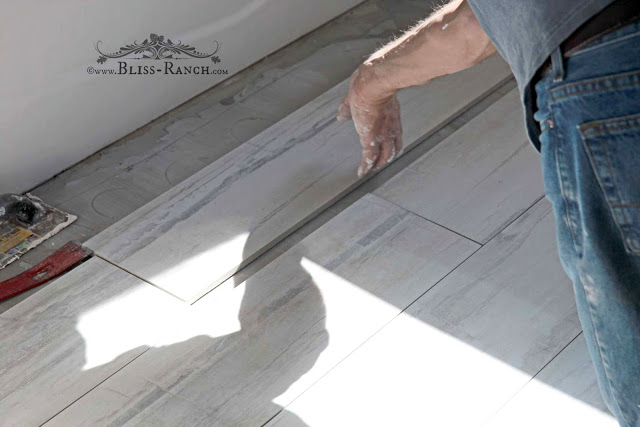 Bliss Ranch is in the middle of a bathroom makeover and I am loving every single detail so far.  This floor tile is gorgeous and she and her husband also tiled the tub and shower surround walls!  It looks amazing!  We are so in need of a bathroom makeover and Bliss makes it looks DIY doable!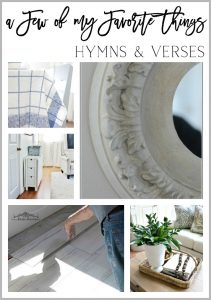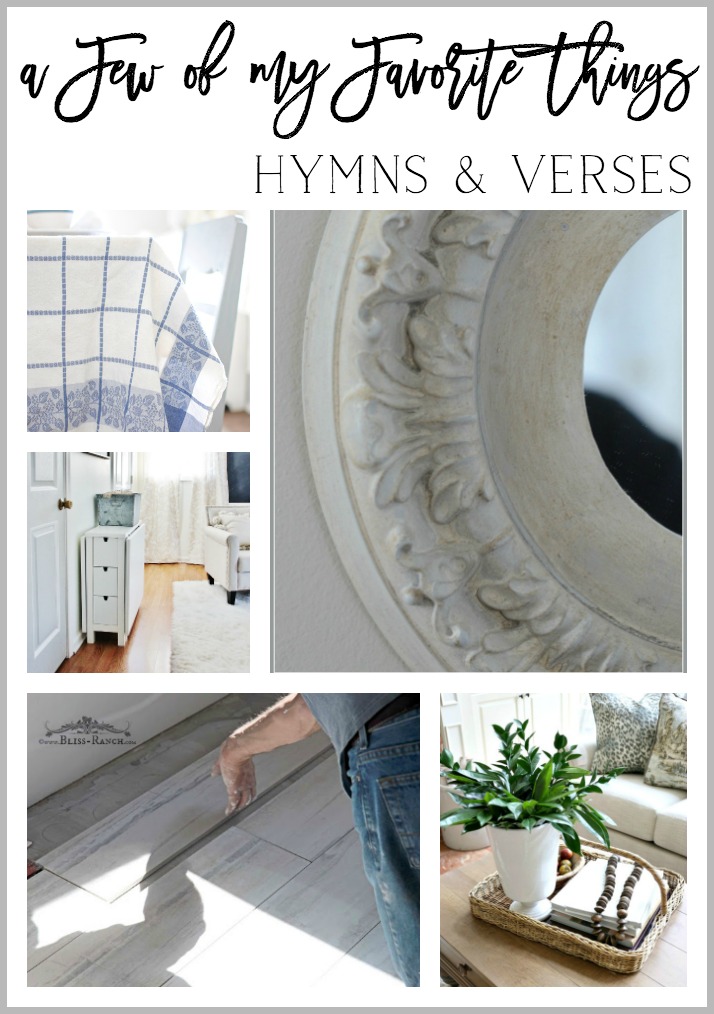 I hope you enjoyed this week's edition of A Few of My Favorite Things!  I have a lot of fun posts planned for the coming week – fingers crossed that there are no technical blog issues the coming week!!  Have a wonderful weekend!!
If you're looking for some extra reading this weekend – here's my favorite furniture makeover of all time!