"The value of a watch is not in being able to tell how much time has passed, but in being aware of the need to make that time count. Moments are bigger than minutes and your watch should tell more than time." – JORD
It's harvest time here in Lancaster County.  As you drive around, you'll see the plain folk harvesting their fields by hand.  It's hard work and they make the most neat stacks of wheat, tobacco, and corn.  It's quite a sight to see.  I don't think there's a machine around that could do this!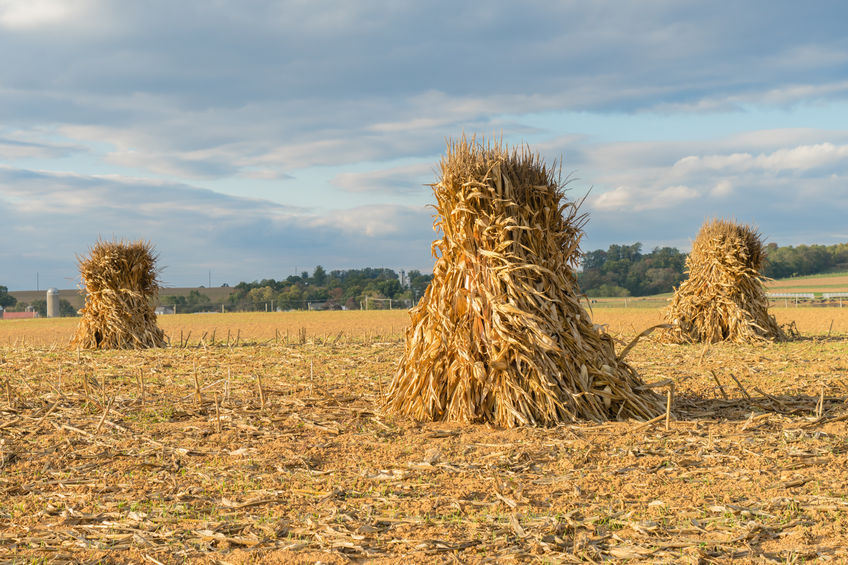 Harvest time is the busiest time of year on the farm.  While the men are out working the fields and bringing in the harvest, the women are busy canning and storing up food for the winter.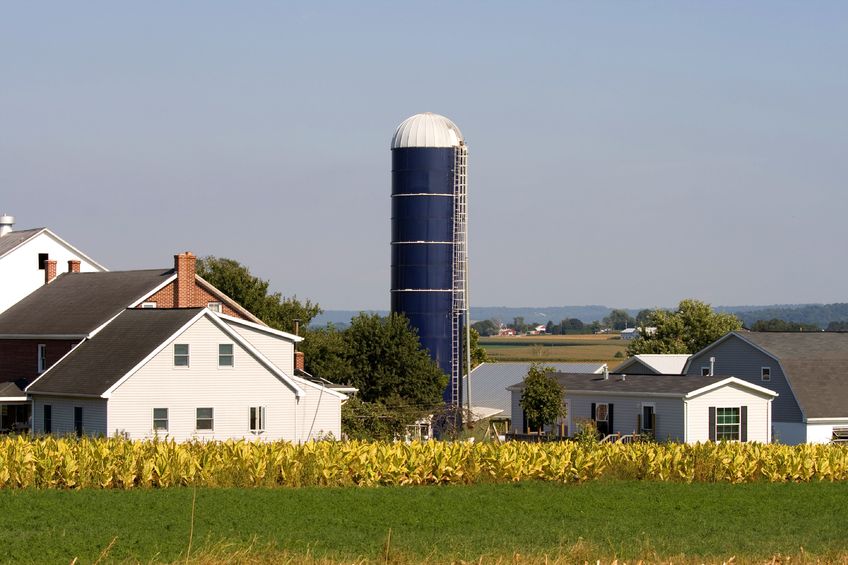 Many of the local farms have roadside markets where they sell fresh produce from the field and fruit from the orchard.  This time of year, these stands are also filled to the brim with things like corn shocks, hay bales, colorful mums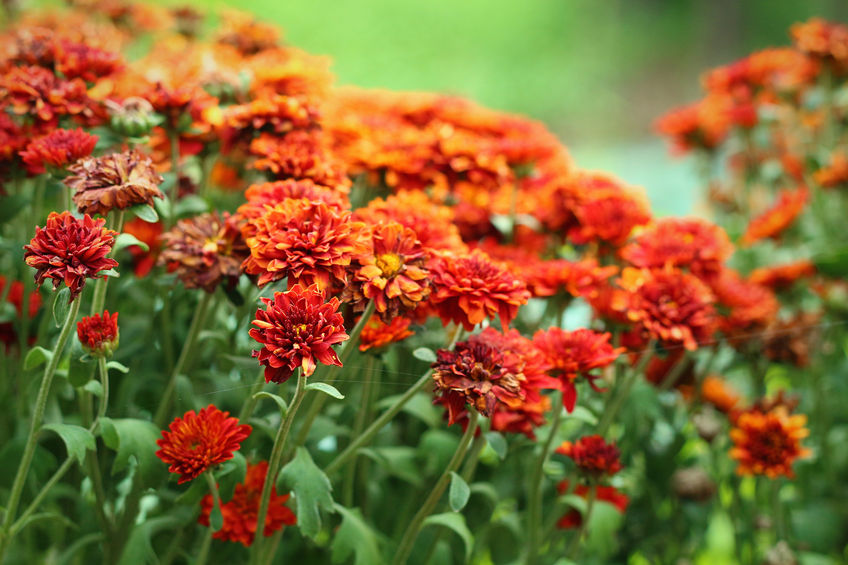 and pumpkins of all shapes and sizes.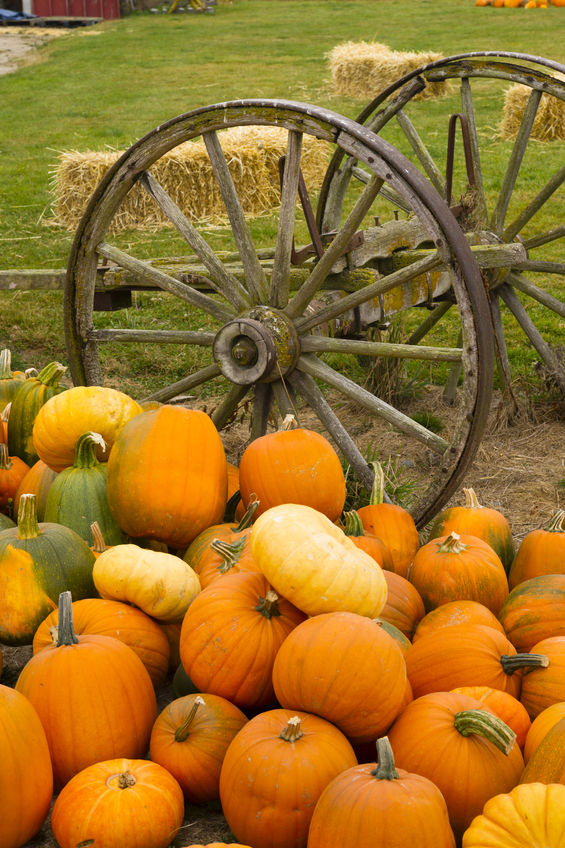 The field behind my house is golden and ready for harvest.  I think it may be soy beans?
I partnered with JORD wood watches for this post.  See my full disclosure at the bottom of this page.
While you're here and we're talking about harvest time and nature – I want to show you the wood watch that I received from JORD to review.   When the package arrived at my doorstep, I was so excited and ripped it open.  JORD's attention to detail was apparent when I saw the wood box that held my wood watch.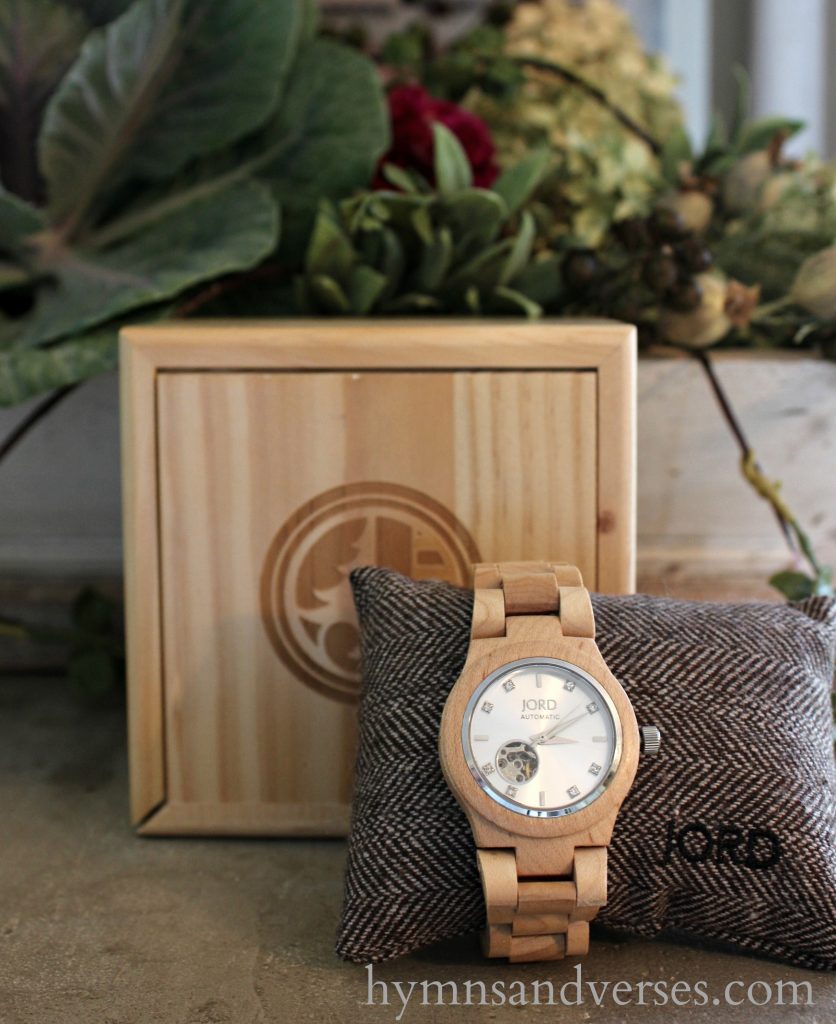 I chose the Cora series watch in maple and silver.   The hardwood maple is sourced from Northeastern North America, which is a unique coincidence since I live in the northeast.  This is the description of the Cora from the JORD website:  "Our Cora's icy silver tones compliment the straw colored maple making this Cora a constant in your warm or wintery weather rotations. Crafted to be adored, our Cora was created for you. "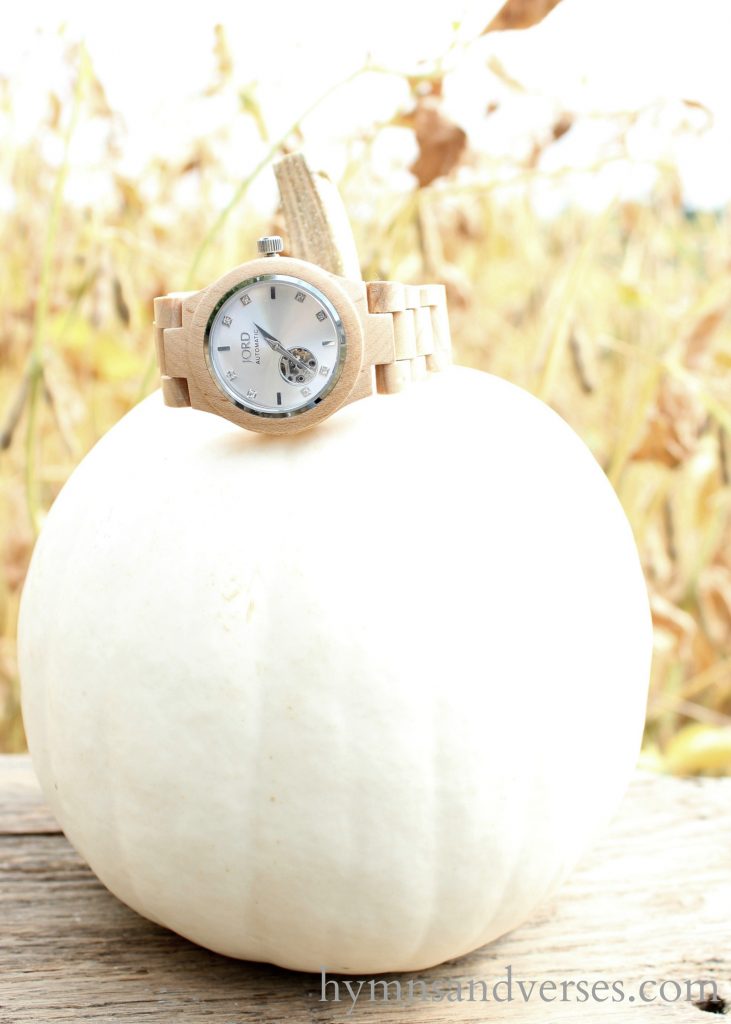 I've been wearing my watch for the past couple weeks and have to say it is so comfortable.  I was a wee bit worried that it might be heavy or bulky on the wrist, but it's not.  This is a high quality timepiece with a double deployment clasp and the Cora style has the self winding mechanism – no battery to worry about!  And, here's something really special, each watch is custom sized before shipping to you!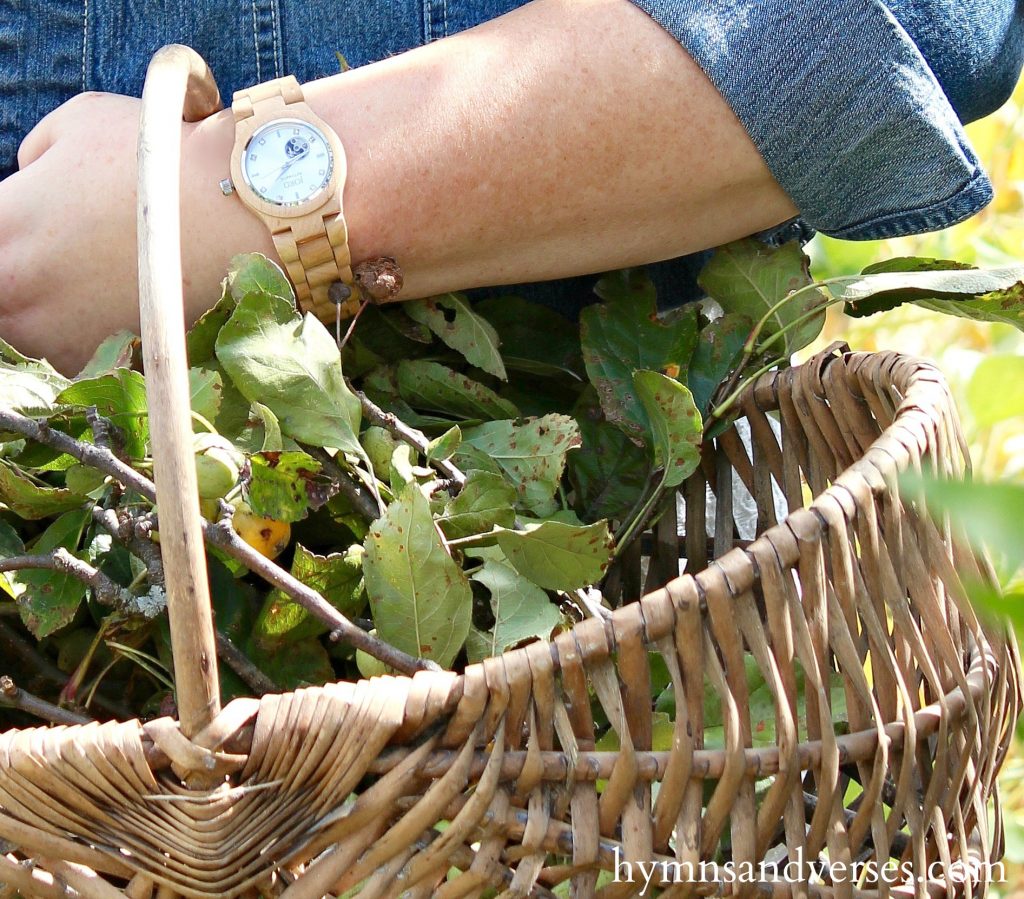 I adore my new watch and can't wait to wear it with my fall wardrobe.  It's like having a little bit of nature on your wrist.

Here's the best part – JORD has generously offered to give one of my readers $75 towards the purchase of one of their watches.  Even if you don't win, each entry will receive $20 towards a new watch from JORD.  The giveaway is open to U.S. residents and ends 9/19/16 at 11:59 p.m.  The winner will be announced here on my blog and notified by email.
Please share this giveaway with your friends and family! Even if you don't need a new watch for yourself, the holidays will be upon us before we know it!   I know my 20 something guys would love to have a JORD wood watch in their stockings this Christmas!  (note to Santa)