Happy Monday!  So, tomorrow it's November 1!  So, tell me – have you started your Christmas shopping?  Or, are you the person that is already finished and your gifts are wrapped and tucked away?   I dream of being that person, but can't even imagine it happening!!!  I did pick up my first stocking stuffers for the girls the other day!  My boys always joke that their stack of gifts is always smaller than those for their girls!   I know that I probably go a bit overboard when I shop for the girls, but it's just so much fun!!    Now that my guys are young men, I do find it more difficult to know what they like.  So, when they immediately noticed the Jord wood watch on my wrist a month ago and wanted to hear all about it, my first thought was Christmas gift!  A Jord wood watch is a great gift for guys!
Special thanks to Jord for sponsoring this post!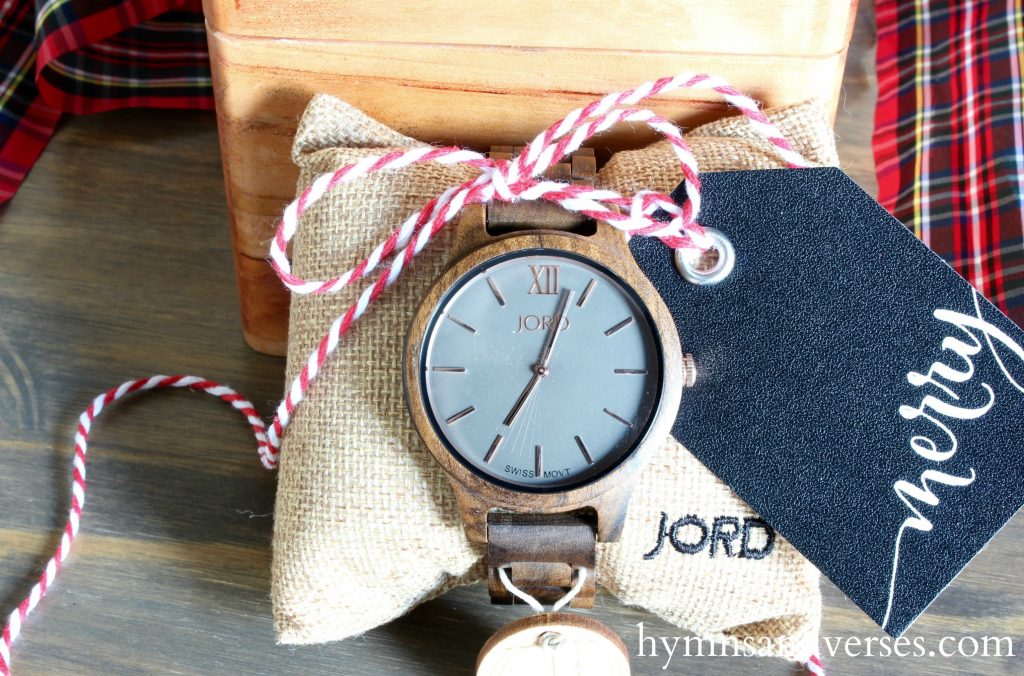 When I told them about my watch and the Jord brand, they immediately got out their cell phones to look up the Jord website!   They looked at the men's collection and talked with each other about which ones they liked.  Of course, they had no idea that their mother had her secret Mom radar on and that I was listening intently for their choices.  It was kind of like when they were little and they looked through the Toys R Us toy catalog and circled their favorites!!!
I love that Jord has many styles for every guy – which is good because my guys are so very different!
My youngest, Seth, is the athlete in the family.  He was a sprinter in high school both in the pool and on the track.  He is an avid rock climber and signs up for those crazy obstacle races!
For Seth, the Jord Fieldcrest in Green Sandlewood suits  his natural, outdoorsy style.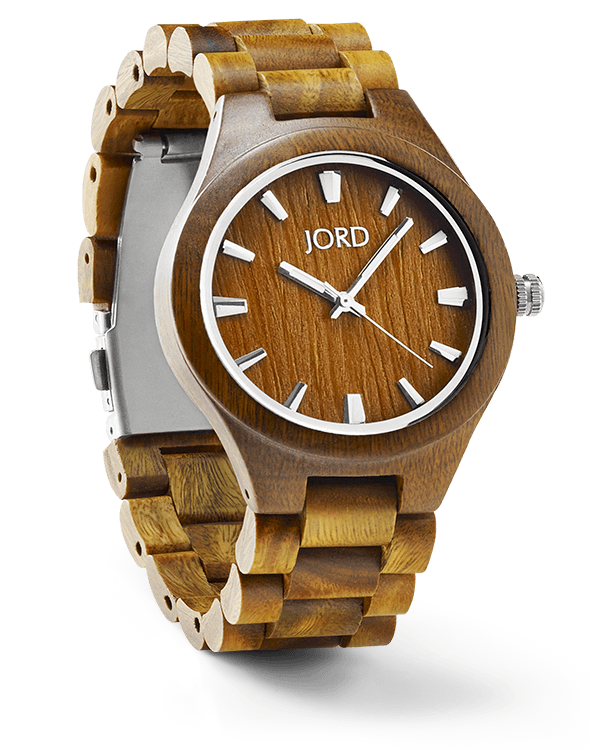 My middle son, Caleb, is our rocker!  He plays guitar in a band and likes to play hard!   Caleb's style is a little bit edgy.  He drives a fast sports car and is a crazy football fan!
Ok, so he doesn't look too edgy in the photo above with his fiance, Paige.  But, the photo below shows the rocker!
Caleb chose the Dover Series in Ebony & Copper.   The dark ebony wood band and contrasting copper face is the perfect fit for a guy who wants to stand out in a crowd!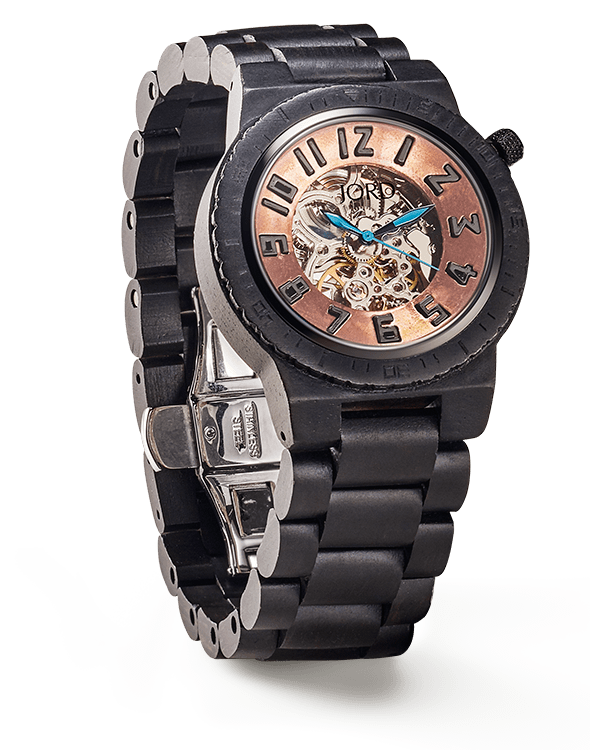 My oldest son, Josh, has a totally different style than both of his brothers.  He has a classic American style.  Picture a Ralph Lauren Polo ad!  He has a vintage vinyl collection and turntable and rides a retro-style motorcycle to the office!
Here's a shot of Josh in his custom-made suit on his wedding day. He chose every detail of this suit, including the checked lining and embroidery on the inside pocket with the wedding date.
Josh chose the Frankie in Dark Sandlewood and Smoke.  A classic that will never go out of style!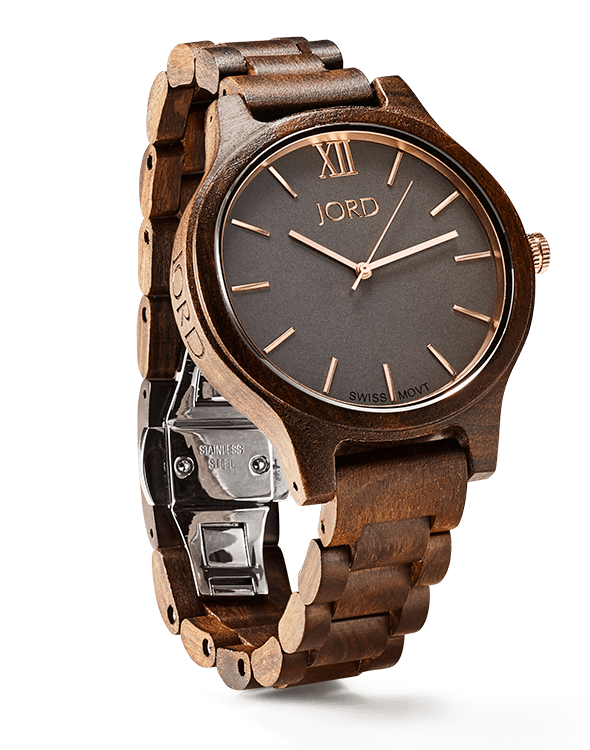 So, if you have guys on your Christmas gift list, check out the Jord website!  I don't think you can go wrong!   The look on your guy's face when he sees that wood box and the gorgeous timepiece inside will be priceless!  Make the guys in your life happy this Christmas with a Jord wood watch – I am!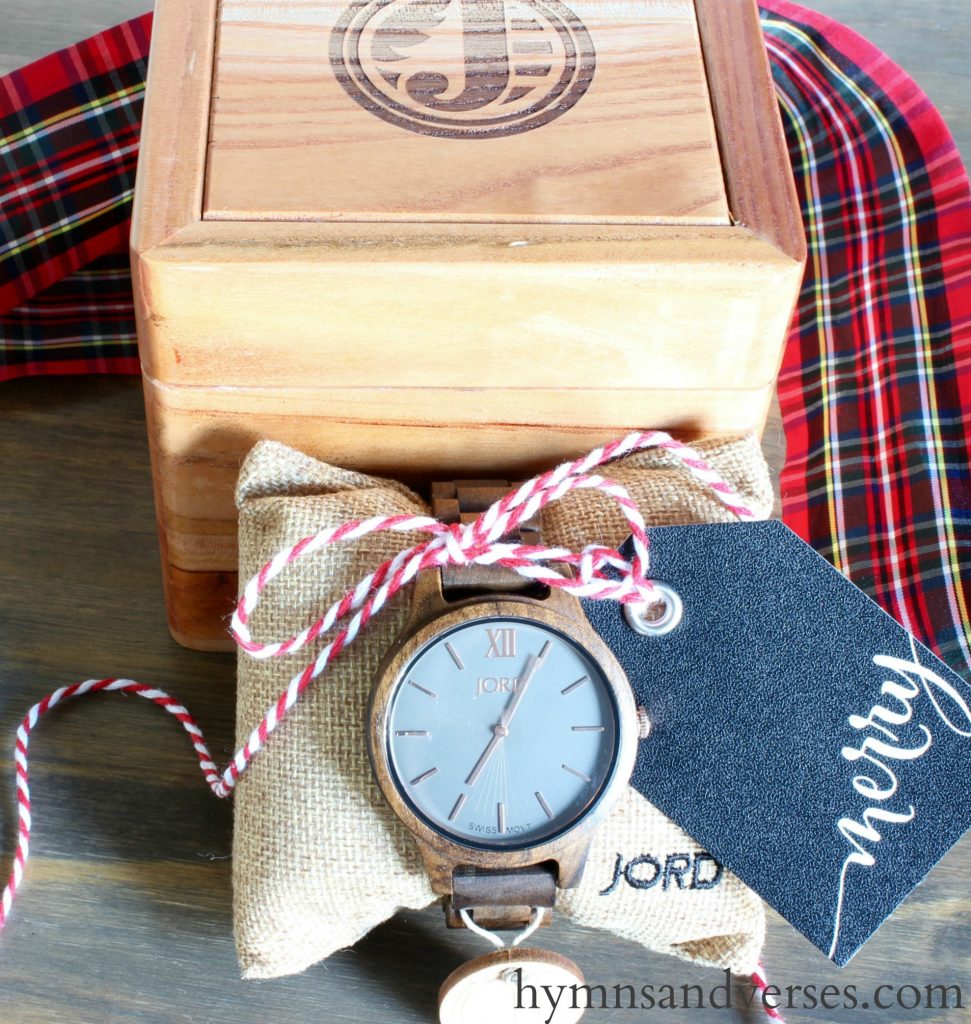 "The value of a watch is not in being able to tell how much time has passed, but in being aware of the need to make that time count. Moments are bigger than minutes and your watch should tell more than time."   –  Jord

Jord has been so kind to offer you the chance to win a $75 gift certificate for a wood watch of your choice.  You can choose a watch for you or your favorite guy!
This giveaway ends on November 6!