Hi, Friends!  I'm putting the finishing touches on this year's Thanksgiving table and I'll be sharing it on Sunday!  But, since I have had so many new readers since last year (thank you for being here!!!), I thought today I'd share my Thanksgiving dining room and tablescape from last year.  If you are hear to see who won the Mary & Martha pie box, it is at the bottom of the page.
This post contains some affiliate links for your convenience.  I do receive a small commission from each sale from my Mary and Martha online shop.  This helps support my blog and  family.  See my full disclosure policy at the bottom of this page.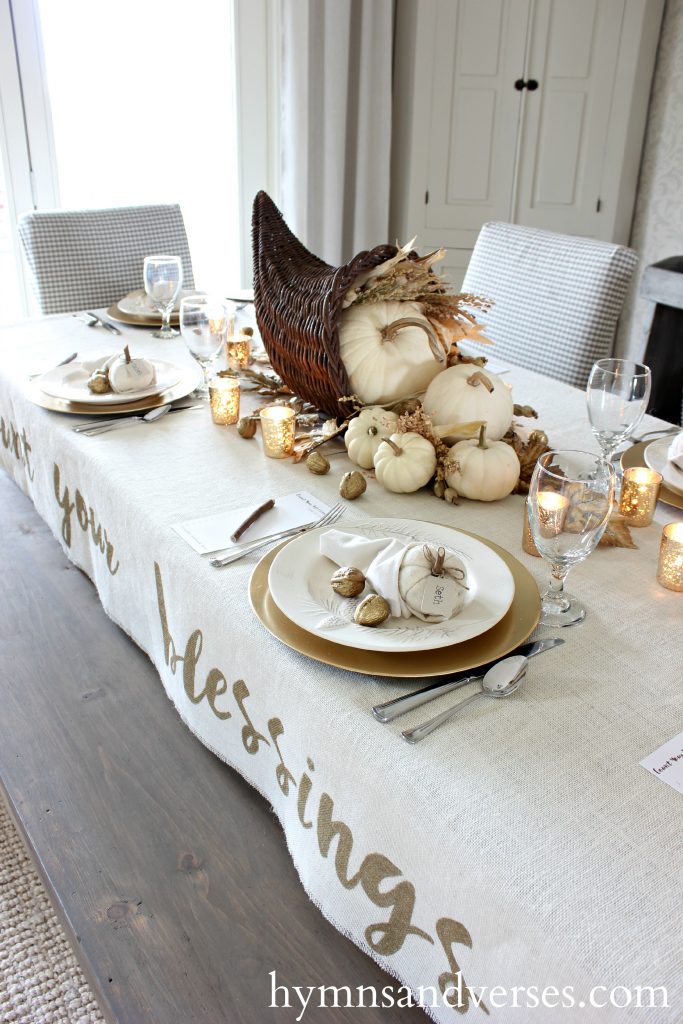 This Thanksgiving table has a lot of DIY and you have time to make some of these items for your own Thanksgiving table!  First up is the DIY tablecloth.  This is an easy DIY that anyone can do.  One thing I would do differently, I had words at both ends of the table as well (you can't see them in this photo).  I would skip those and just have the "Count Your Blessings" on the sides.  That's the main focal point and it makes it all just a little bit easier.  All you need is burlap and a gold paint marker!  The tutorial shares links for everything you need and the word templates to download!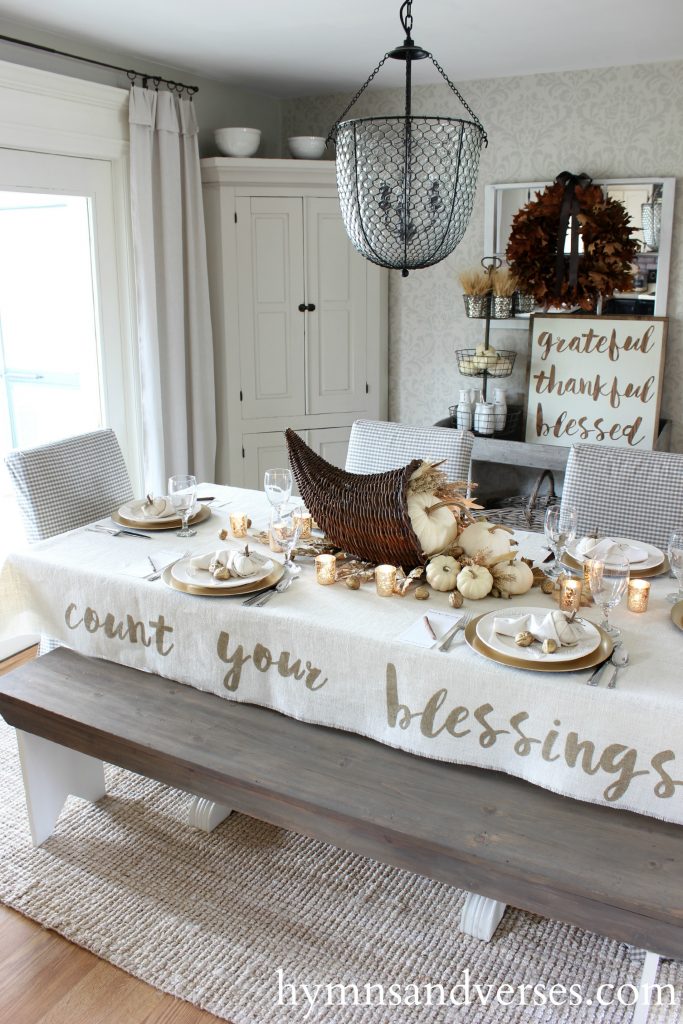 Next, fold your napkins like a cornucopia.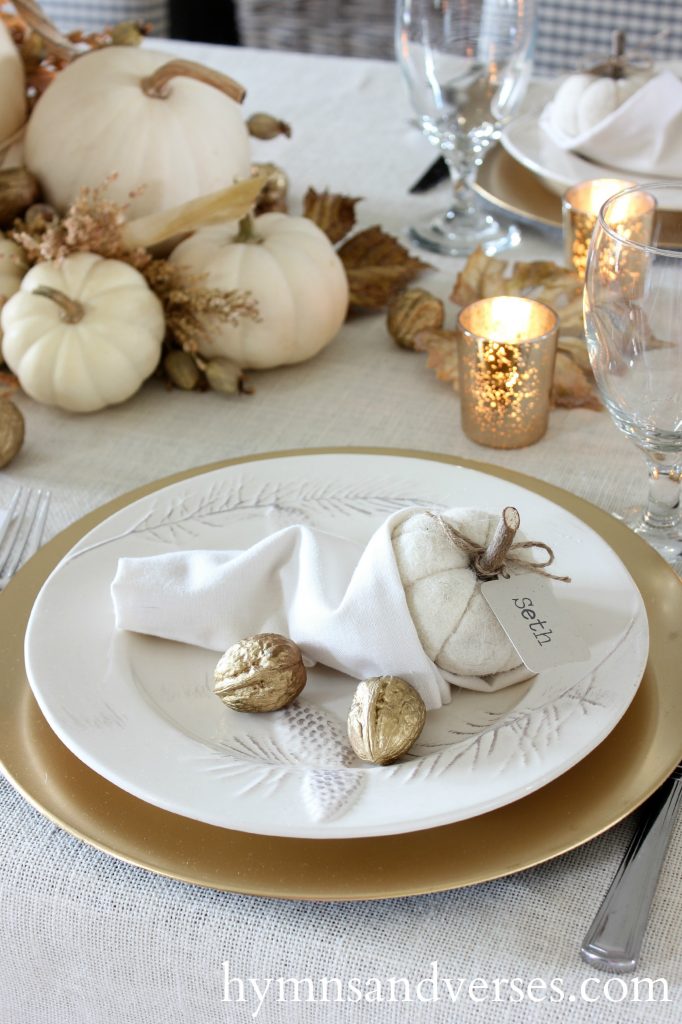 This is so quick and simple!  I used off white napkins, but can use any color you like.  I share the step-by-step folding process HERE.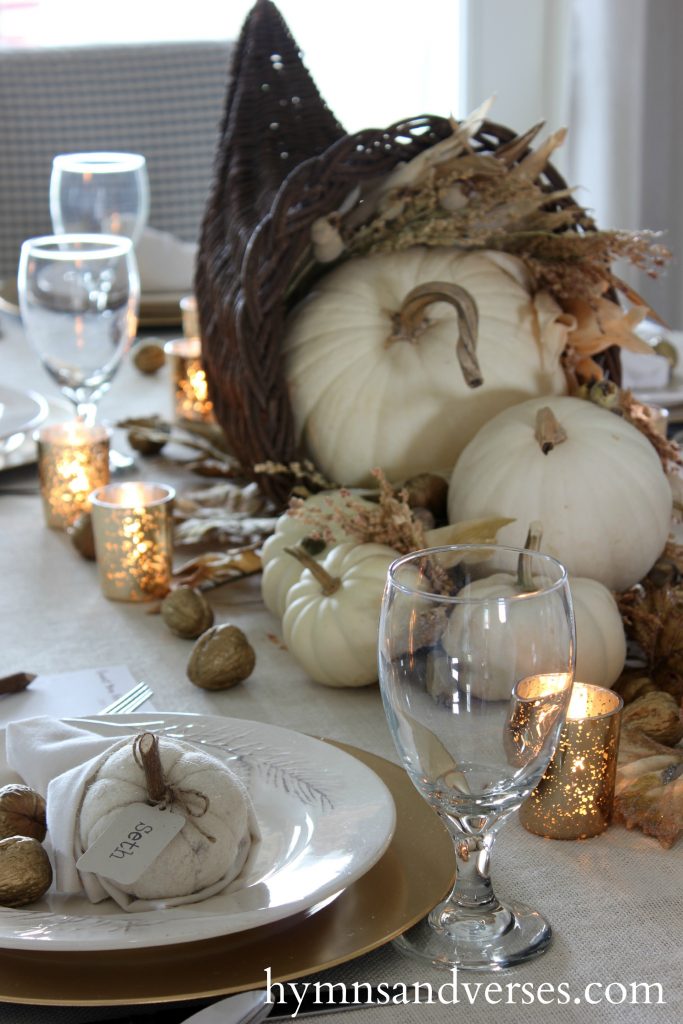 The colors I used were gold and off white.  With a little spray paint I transformed walnuts into gold guild walnuts and scattered them on the table and on each plate.  The gold mercury glass votive candle holders were left over from Josh and Sarah's October wedding and I've used them quite a bit.  You can still purchase them at Michaels – remember to use a coupon!!  For my gold chargers, I actually spray painted chargers I had on hand with the same gold spray paint that I used for the walnuts.  But, you can pick up inexpensive chargers at your local craft store too!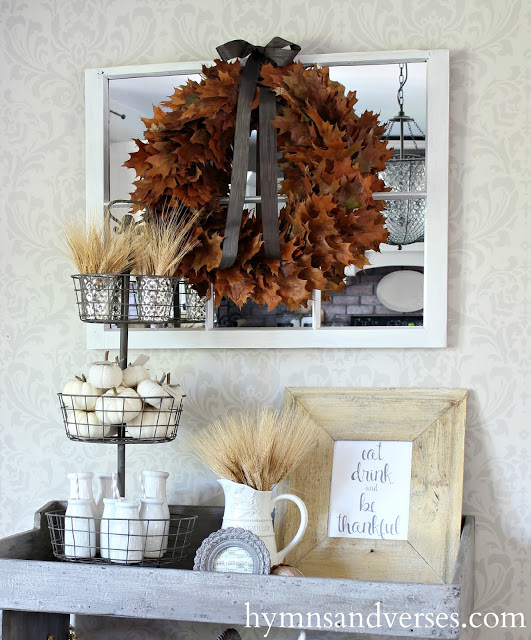 I made this real oak leaf wreath last year and loved how it turned out!  It's practically free!  You can find that tutorial HERE.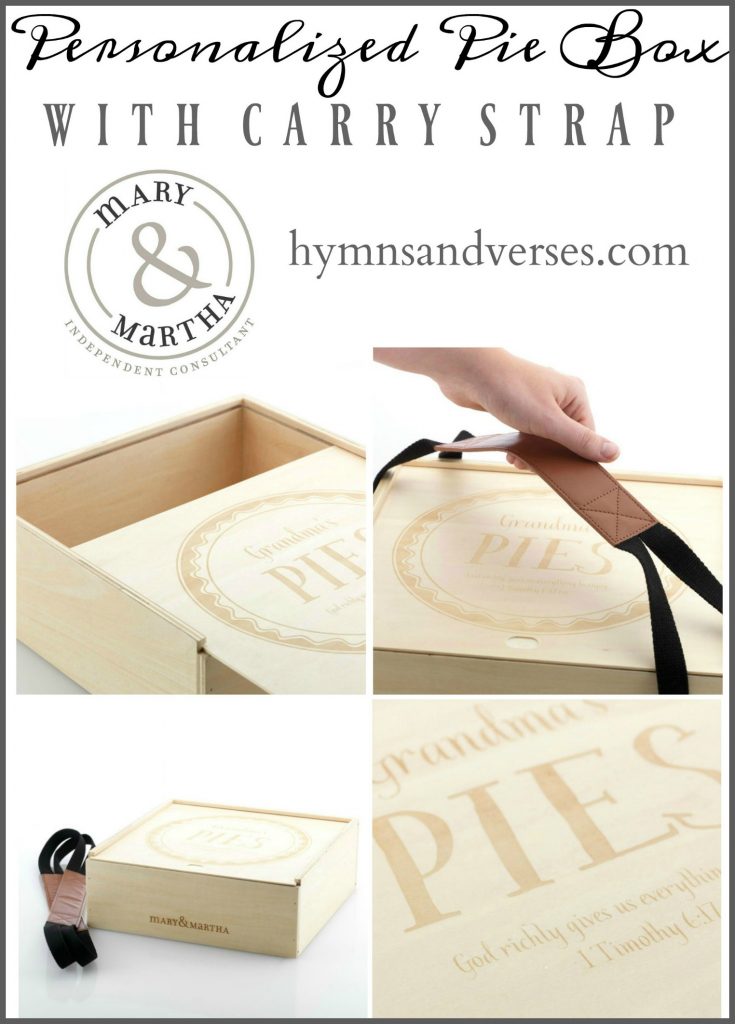 And now, for the BIG news!  The winner of the Mary & Martha Personalized Wood Pie Box is .  .  .
#48 Kesha
Congratulations to Kesha!  I will contact you via email so you can let me know how you would like your pie box personalized!  Thank you to everyone who entered this giveaway!  It was, by far, my most successful giveaway to date!  If you didn't win, you can still purchase the pie box HERE.   Also, thanks for all of your sweet comments telling me what you love about the Mary & Martha products and which ones you liked most!  I've put a link to the gift guide in my sidebar for easy access during the holiday shopping season!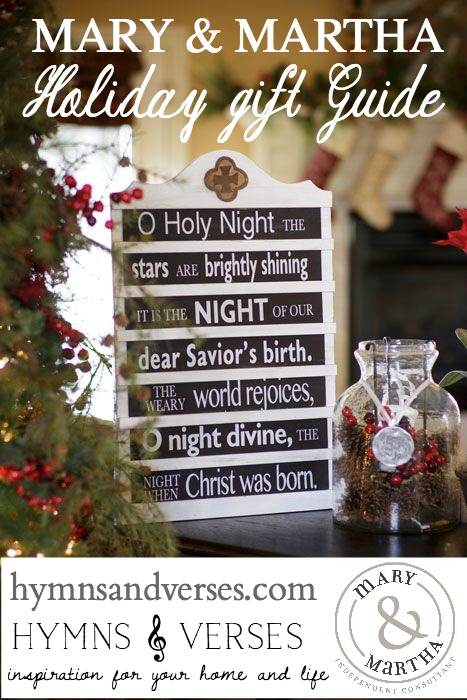 Mary & Martha Holiday Gift Guide
I'll be back tomorrow to share another of my favorite Fall recipes!  See you then!