It's been a while since I've posted – I know.  To be totally honest, I just needed a break.  I did a lot of reading, some behind the scenes blog work, and took some online courses that have been on my "to-do" list for some time.  So, even though I wasn't here with a new post, I actually was doing some things that will, I hope, make this blog even better!  Can you believe that January is nearly over?  As we move into February, bloggers will begin to move away from winter and into spring crafts, spring clothing, and home decor.  It's this time of year that I always think of this lyric – "Silver White Winters that Melt into Spring".  Before moving on to spring decor in my home, I decided to create a sign with the lyrics that embody this time of year for me.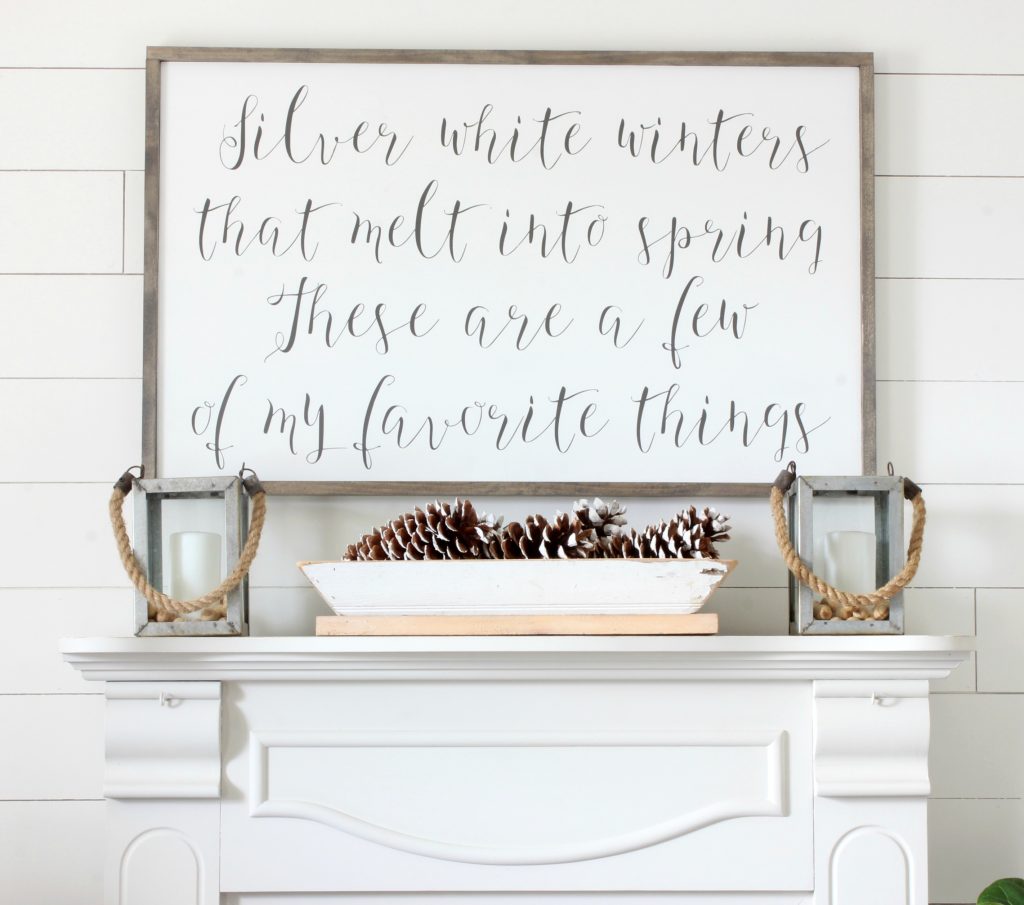 The sign is pretty large, about 25″ x 49″.  But, I like a big, bold statement above the mantel. I paired the sign with galvanized tin lanterns and a rustic wood tray filled with frosted pinecones.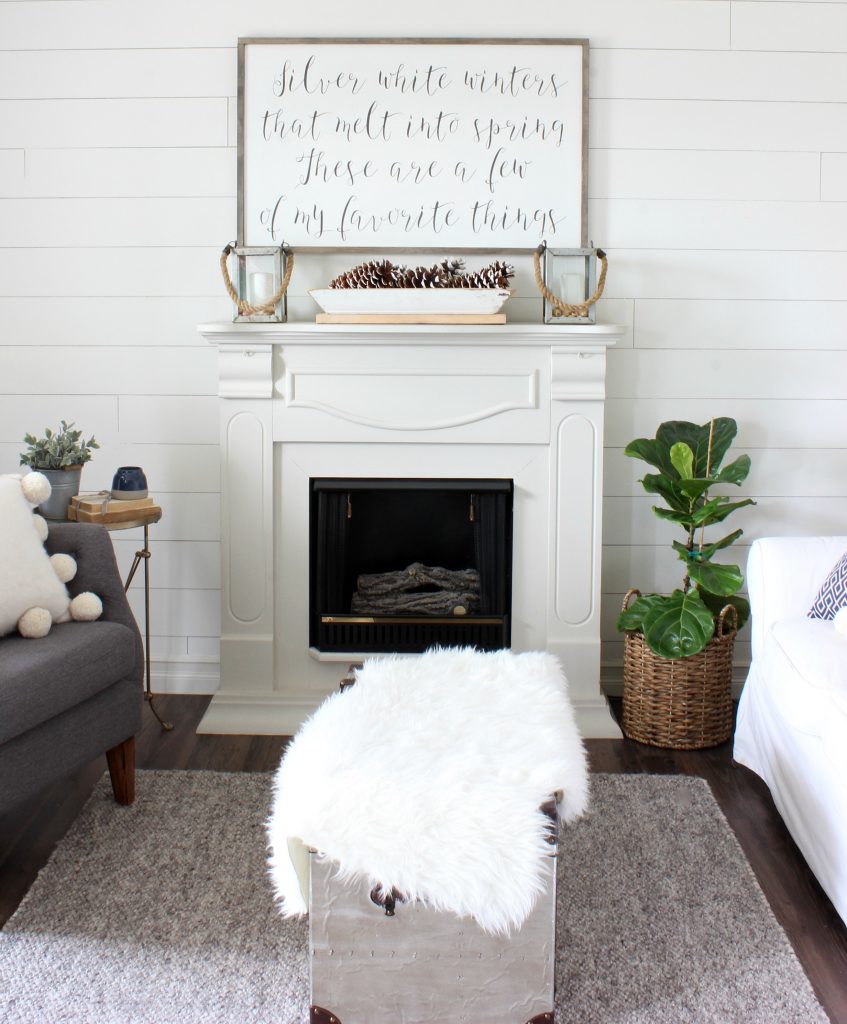 Last week I picked up a new Fiddle Leaf Fig plant at Home Depot.  I really like to bring in some fresh green foliage in the winter to brighten things up.  It was a steal at $16.99.  I actually just got a second one for the bedroom!   Most Home Depot locations are having a tropical plant event.  I was able to buy two nice sized fiddle leaf fig plants for less than what I would pay for one at my local nursery!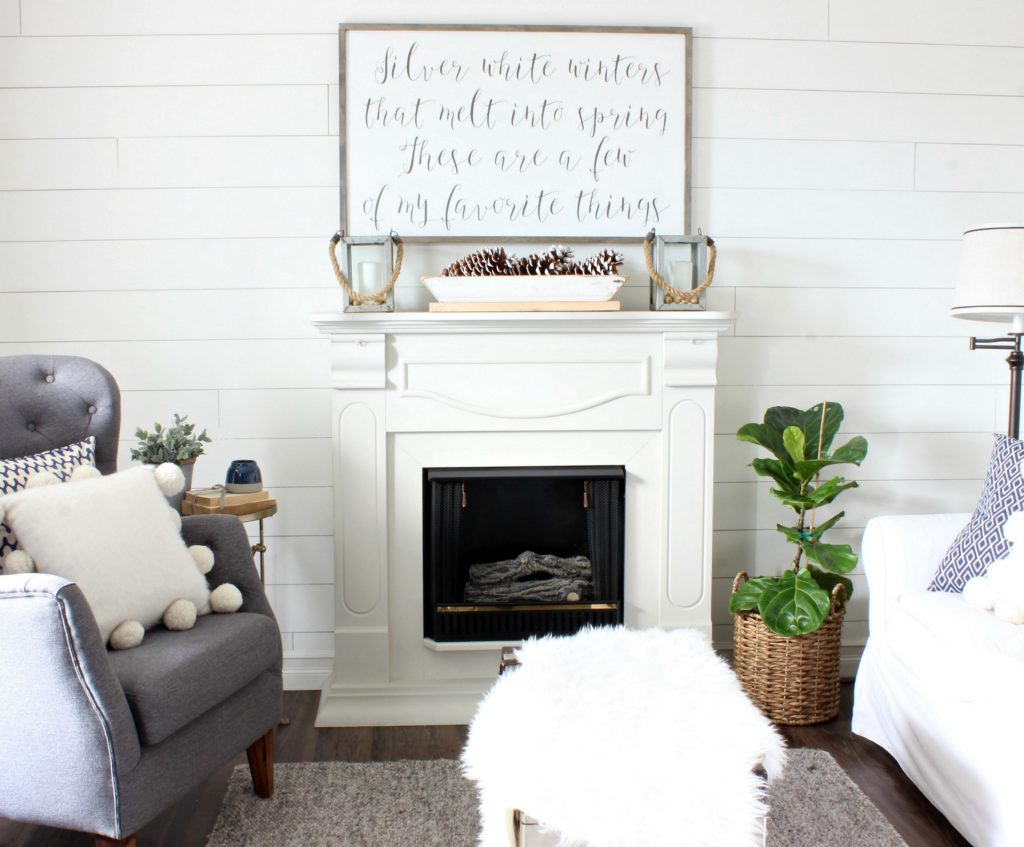 I've taken a step outside my little comfort zone and introduced some blue into my living room.   For now, I kept it to blue in a pattern with off white, but I'm liking it and may be bold and bring in some solid blue soon!  I'll be sharing more of my winter living room soon!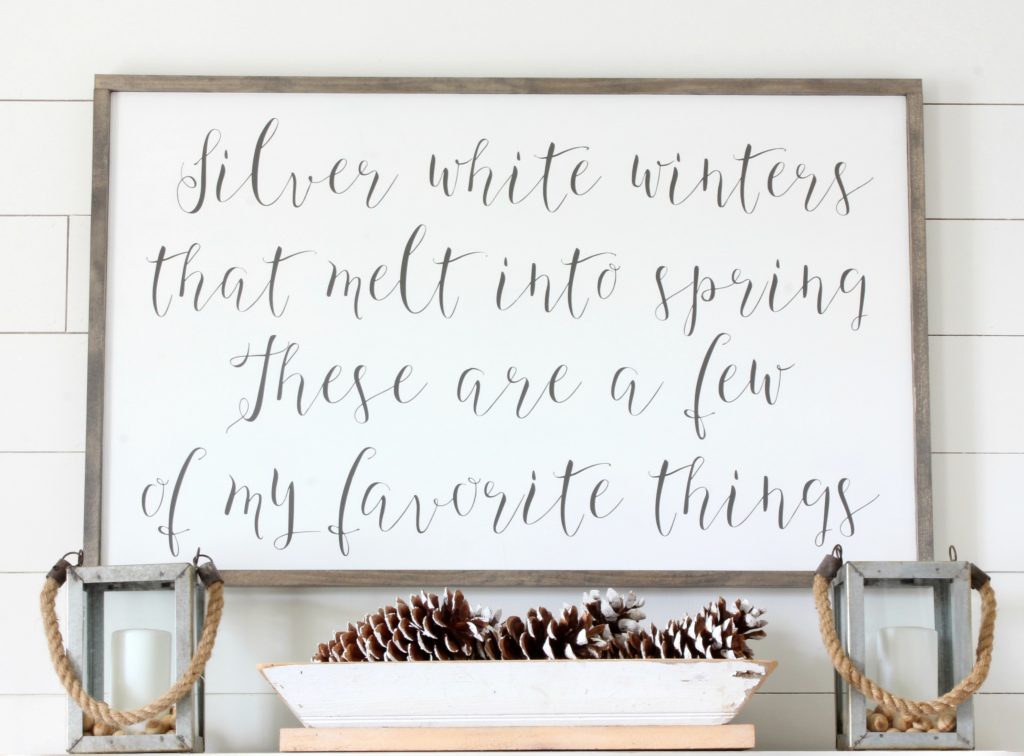 So, are you ready to slowly transition into spring?  I have to admit that despite the snow showers we had today, which I loved seeing, I'm already dreaming of spring!
This weekend I went to see "La La Land" for the second time!  If you haven't gone out to see it yet, I would highly recommend it!  I loved it so much!  The movie's lead actor, Ryan Gossling, is a jazz musician who is passionate about keeping "real" jazz alive. After watching this amazing performance of "My Favorite Things", we can safely say Jazz is Alive and Well!  Enjoy!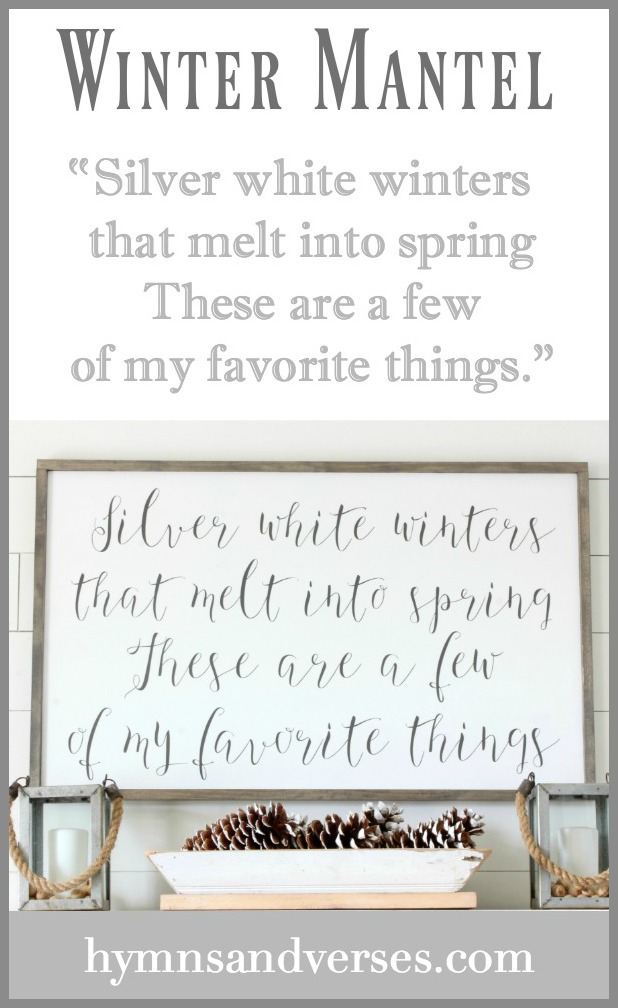 Sharing today at: