Hi, Friends!  Long time, no see!   Thank you to those of you who sent me an email asking if I was ok and telling me that you missed my emails in your inbox!  That meant a lot!  I've really missed being here.  I can't believe we are about to celebrate Memorial Day and my last post was about Easter!
Here's what happened and what I've been up to.   It all started with a nasty stomach virus on Easter Sunday that took me about a week to recover from.  Then, I was asked to help with my nephew's May garden wedding.  I also planned the decor for the bridal shower in April and also went on a beach getaway for a few days with the bridal party and family the beginning of May.  I do have a few photos to share from the bridal shower.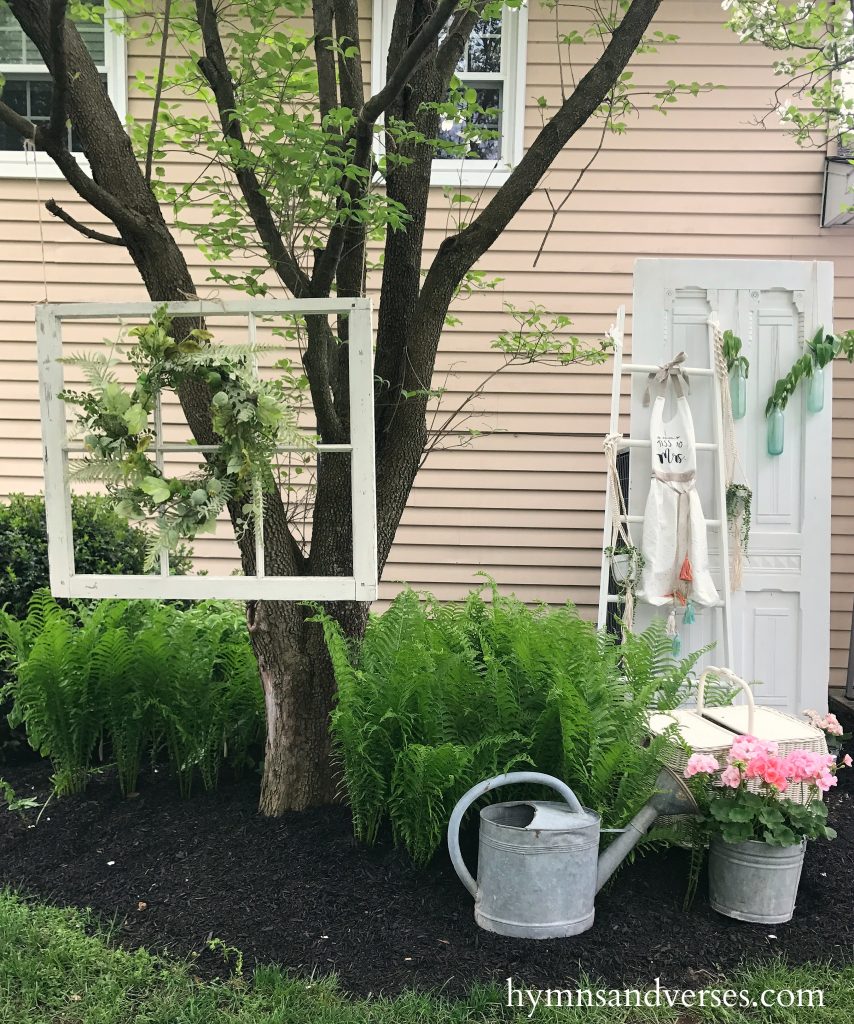 This shot is of the pretty bride-to-be with her sister and maid-of-honor.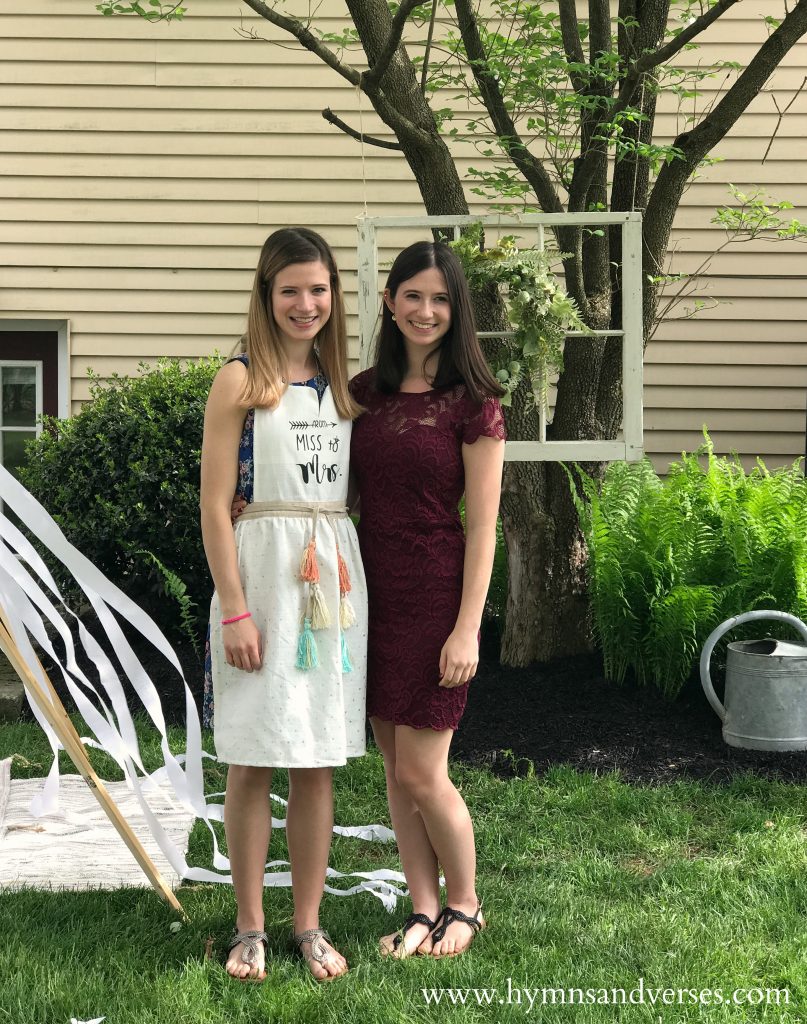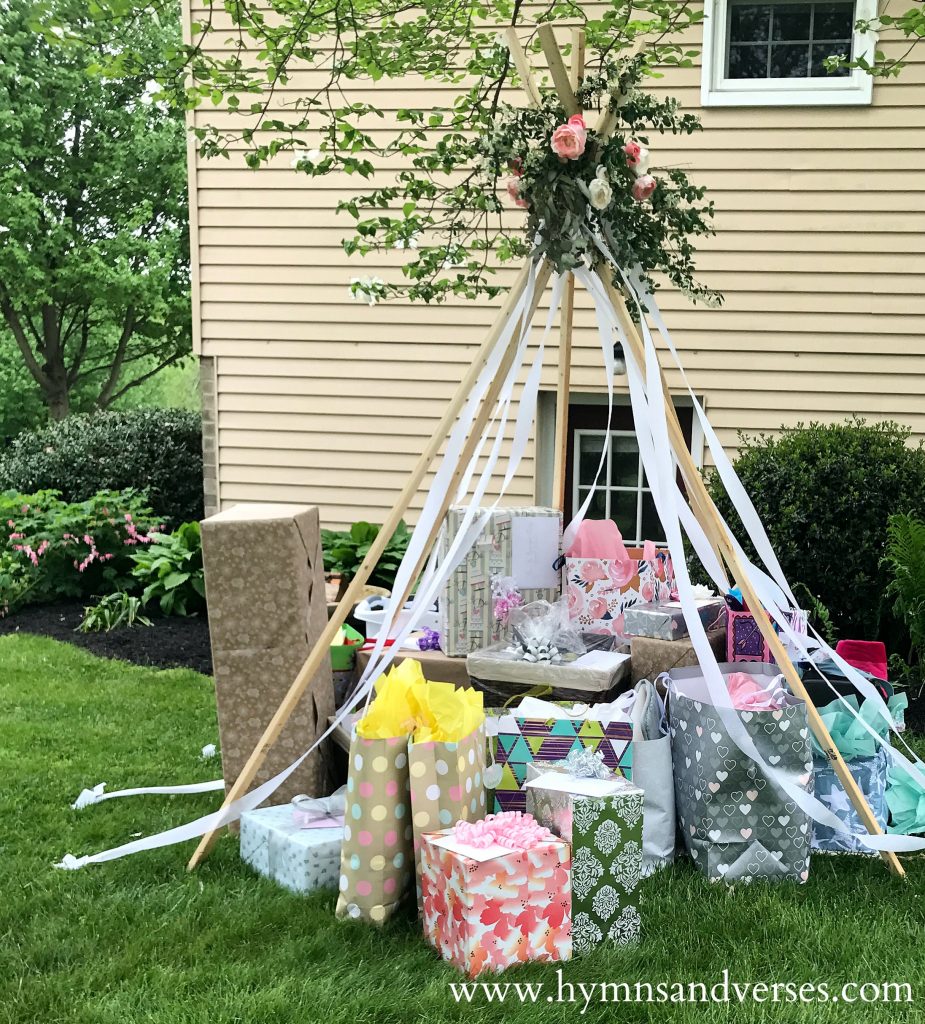 I made a tee pee for the gifts and after the shower was over, we all snapped some pics of the cute couple inside the teepee.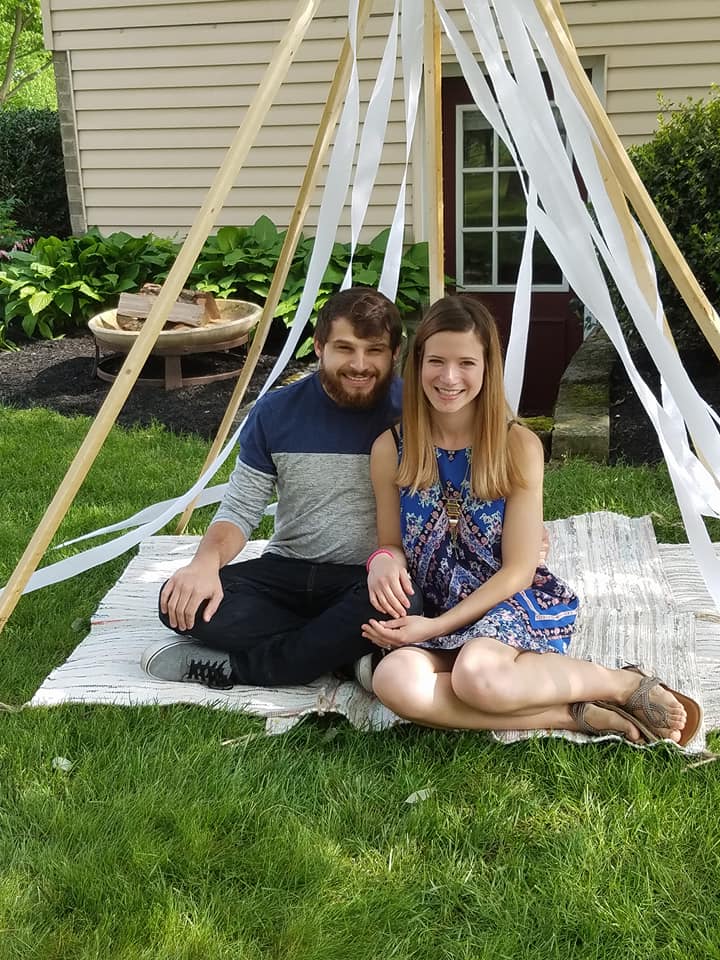 I've been super busy painting old shutters, designing and painting signs, and chalkboards.  Tomorrow I'll be making the flowers arrangements and bouquets.   Yikes!  Then, Saturday morning, I'll be working with some family members to transform the reception venue and outdoor garden venue for the ceremony.  It's been more work than I ever expected and has frankly consumed my days since that week I was sick in April.   All that to say, I have loved every minute of this process!  I am so thankful for the bride and her family,who have let me share my ideas and bring them to life for such a special day.  As we get closer to Saturday, it's exciting and a bit frightening all at the same time!  It's a huge responsibility, to say the least!  But, I'm sure I'll feel much better as all of the little details come together!
I'm going to take Monday, Memorial Day, off to celebrate Caleb's birthday and have a cookout with the family!  And, then I'll be back to posting on a more regular basis. Primarily, I'll be getting my home  ready for my summer home tour on June 13!
To say thank you for your patience, I am having a Memorial Day Sale in my Etsy shop for 20% off my large signs: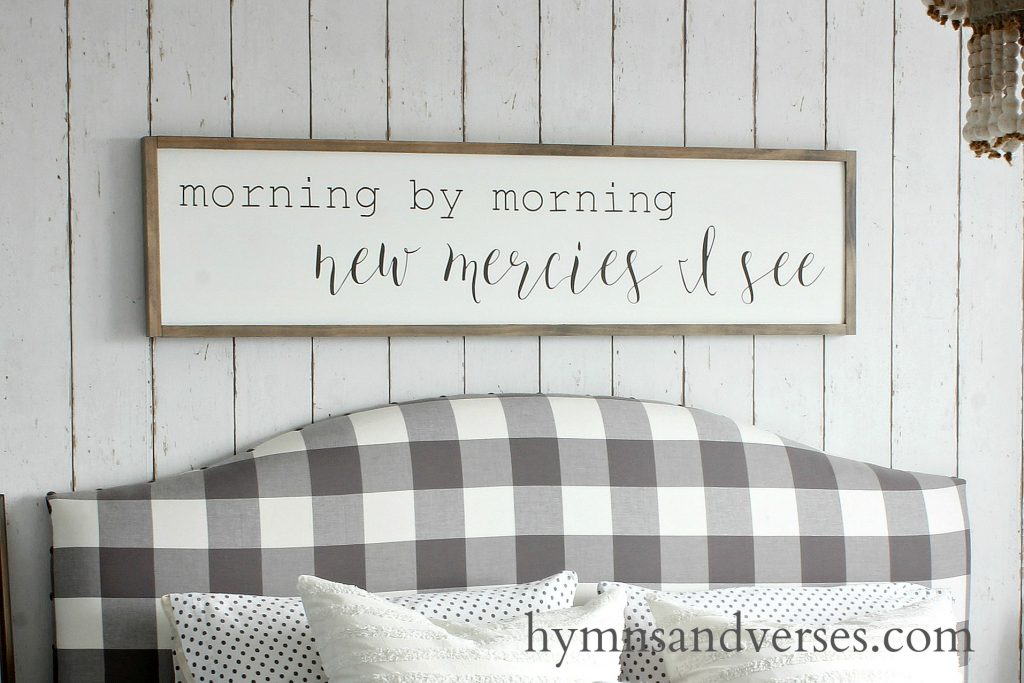 Today thru Monday, May 29, each of the above signs in the large format, 12″ x 48″, will be 20% off. Normally, these signs sell for $150 (includes the $30 FedEx shipping & handing fee).  With the 20% discount,  that will bring the total price down to $120. Use coupon code MemorialDay20 at the Etsy checkout to claim the discount.  Please note that this sale only applies to the large format signs.
Happy Memorial Day weekend!