Welcome!
Hymns & Verses was launched in 2012 as a creative outlet for me to share my home decor projects!   I want my home to be warm and welcoming to all who come through my turquoise front door!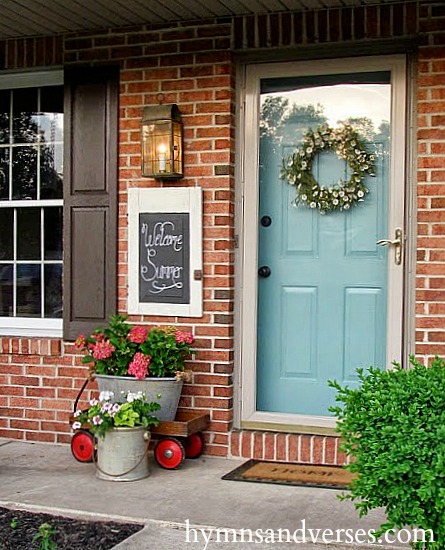 You'll find me using vintage finds in my decor and I like to use things in unexpected ways. I also love to bring life back to old pieces by repurposing them into something useful or pretty!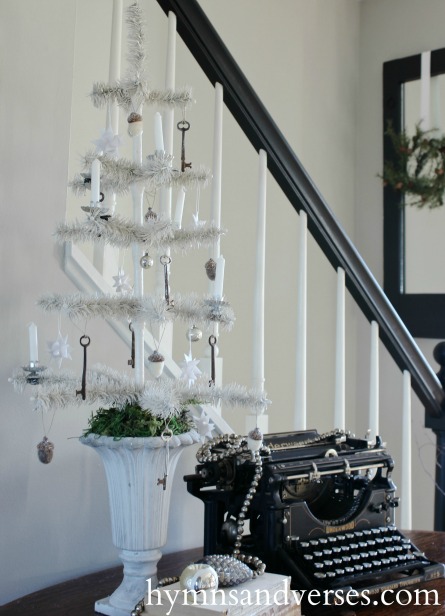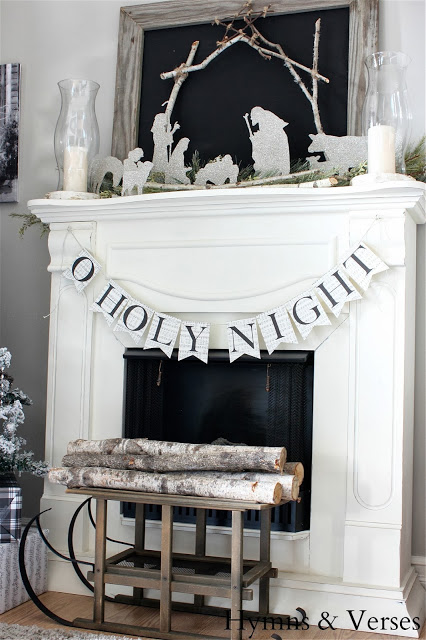 In addition to the blog, I also have a Hymns & Verses
Etsy Shop
where I sell some of the items I've created for my home and parties.
Here are a few of my favorite things:
Spending time with family & friends
Old Barns
Buffalo Check
Sizzling Chicken Fajitas
Riding bicycle on the boardwalk
Old Hymns
Tarnished Silver
Party Planning
Sewing
Finally, I'm Mark's wife and Mom to Josh, Caleb, and Seth and my beautiful daughter-in-law, Sarah!
Thanks for stopping by this little blog of mine!  I'm so glad you're here!
"SING A SONG – IT'LL MAKE YOUR DAY!"