I received so many sweet comments about my DIY silhouette nativity, that I thought I would share the templates with you. Now, you can make your own silhouette nativity scene!
My nativity is larger than the jpeg images I am providing (an overhead projector could be used to make them larger or you could take them to a copy center to be enlarged). I wanted you to be able to print the images from your own printer. You will need legal sized paper to print most of them. You will need to watch the proportions of the characters. To get some of the images to fit, I needed to make them a bit smaller. When making your copies, just use your judgement to adjust the sizes as needed.
Also, I used heavy chip board for my silhouettes. You could also use poster board. I used the real silver German glass glitter from
Meyer Imports
to make my nativity scene sparkle, but you could skip that step if you aren't into sparkle!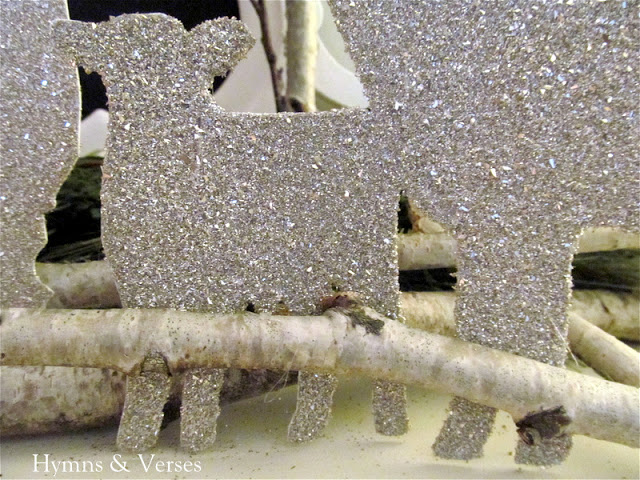 As in my original post, I used birch branches to make the stable. I used tiny nails at the four major joints and then reinforced those joints by wrapping them with jute twine in an "X" pattern. Then, I just hot glued additional, smaller birch twigs to the frame to make it a little more rustic.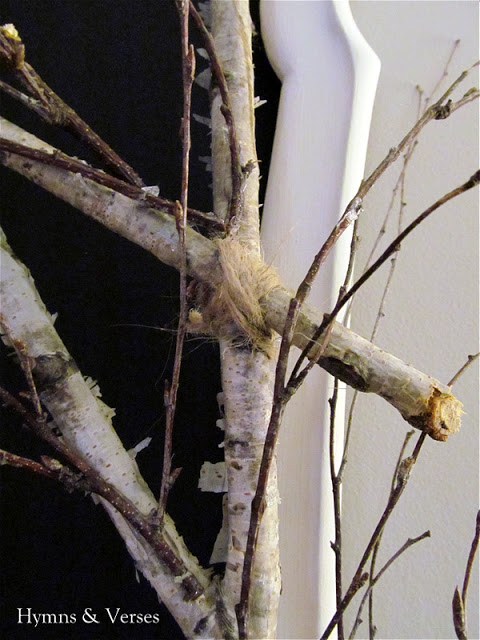 I have been asked how I made the silhouettes stand up. First, I laid out four birch branches in front of the stable and staggered them left to right and front to back. Then I hot glued each silhouette to the branches where I wanted them placed. By staggering the branches, you can add depth to the scene (some of the silhouette images are more toward the front and some more in the background).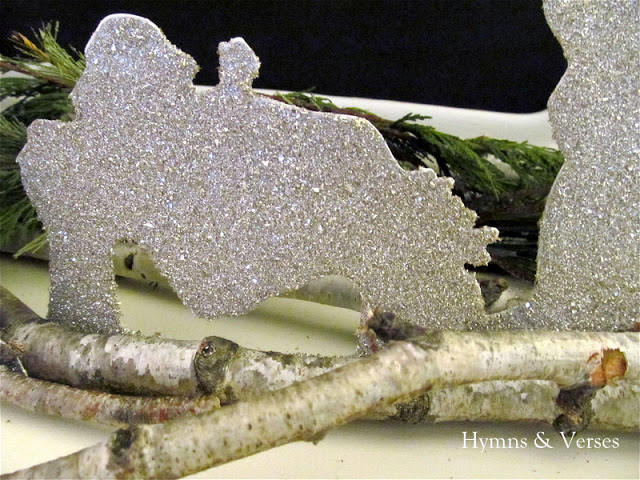 Here are the jpeg images. I hope you will let me know if you decide to make your own silhouette nativity and, of course, send pictures!