5 Fun Facts About Jennifer
1. Jennifer's home dates back to 1875! Take her home tour
HERE
.
2. Jennifer's home is the most gorgeous shade of butter yellow – see it
HERE
!
3. Four times – Jennifer's home has been featured in magazines!
4. Today Jennifer is giving a sneak peak of her Christmas decor and is also having an awesome giveaway – Click
HERE
to check it out!
5. DIY and repurposing just comes naturally to Jennifer – see some of her work
HERE
.
Hi everyone! I'm Jennifer from
Town and Country Living
and I'm happy to be here at Doreen's blog today. Christmas is right around the corner so I thought it would be fun and festive to share an easy DIY Christmas project with you. And honestly, this project doesn't have to be reserved just for Christmas …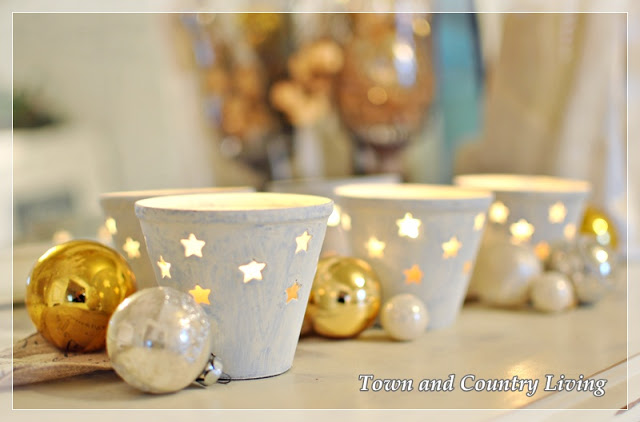 These starry votives were so easy to transform with just a little bit of time and Annie Sloan Chalk Paint.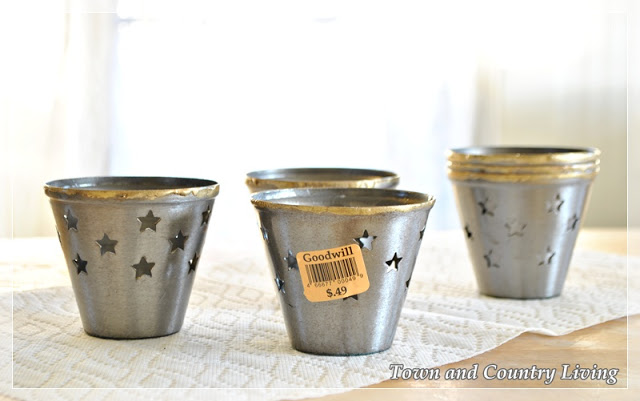 Here's what I started with. Six little candle holders at 49 cents each from Goodwill. I suppose they look cute enough as is, but they don't really go with my decor. I like to scour the thrift stores for items I can change up and make different.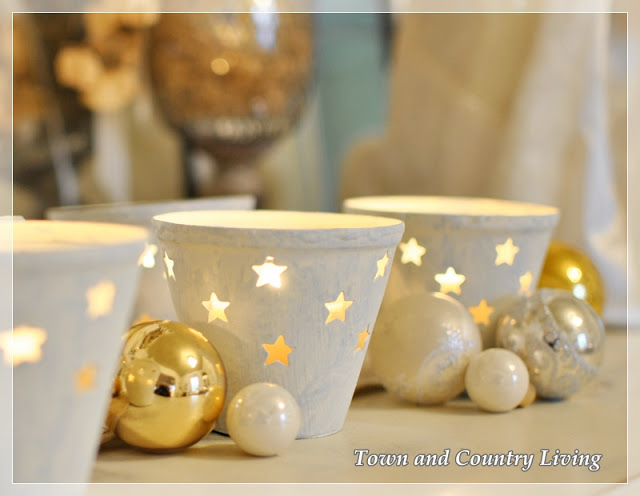 I used a base coat of Annie Sloan Chalk Paint – a mix of Paris Grey and Louis Blue. Once that dried, I added a white wash in Old White, and wiped off just a little of it. To create the white wash, combine 1 part white paint with 1 part water.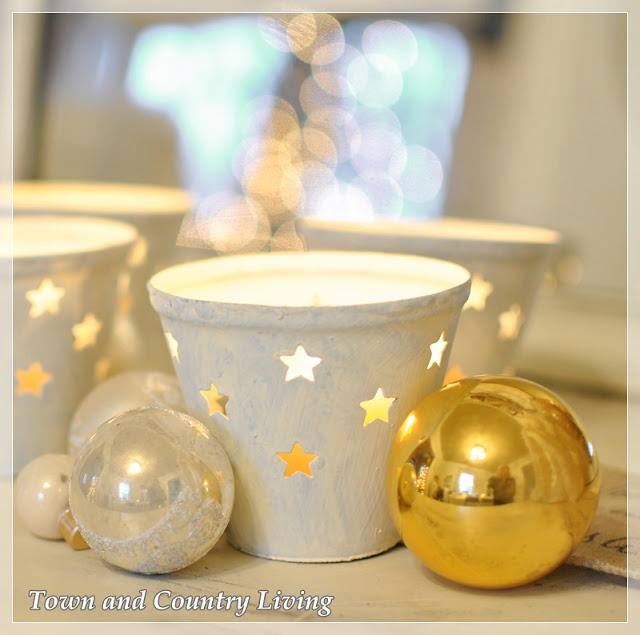 Just a hint of the grey-blue shows through. I painted the insides, as well. Tucked inside are votives that came with glass holders. This way, wax doesn't melt all over inside. I grouped them atop my dining buffet and added some glass ornaments for more sparkle.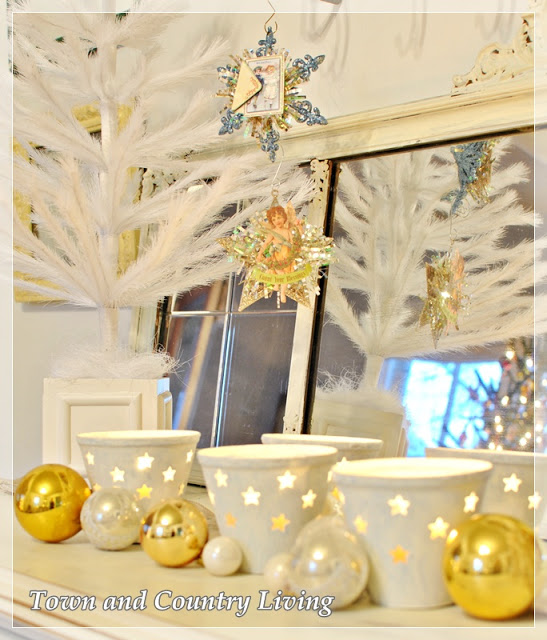 The white washed votives go with my feather tree and sparkly ornaments. I love gold and white together at Christmas.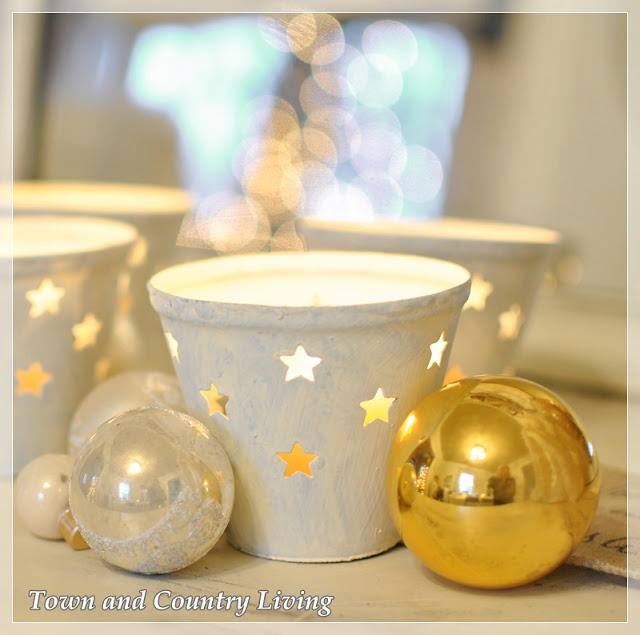 For just $3 I got some new Christmas votive holders that match my decor. This project only took minutes to do. The most time spent was waiting for the paint to dry! For more Christmas inspiration, check out my holiday home tours!