Today I'm back to share something I wish I had known about last year – how to protect your outdoor curtains and pillows from water and sun damage.  This is a picture of my screen porch last summer.  I spent a LOT of time painting that Swiss Cross Pattern onto DIY drop cloth porch curtains.  You can see that DIY post
HERE
.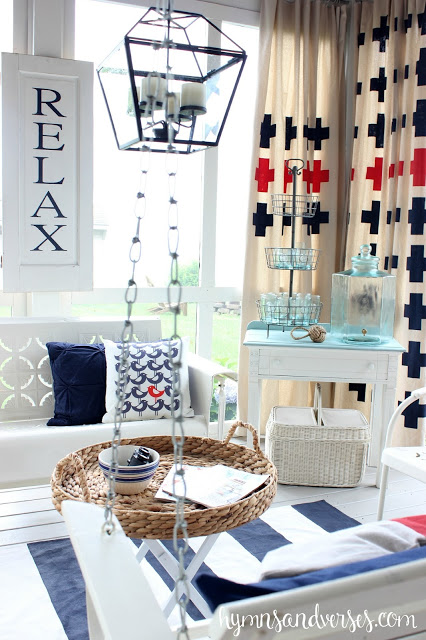 The pillows from last year I purchased at Target.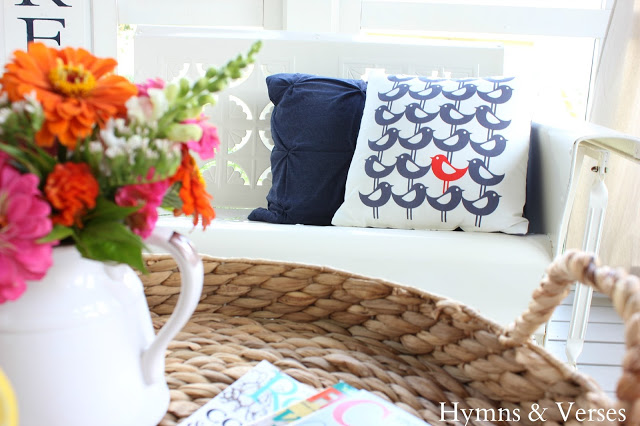 After about one month of thunderstorms last summer,  I noticed the bottoms of my curtains were beginning to have black spots on them – NOOOOOO!  Dreaded mildew!  I was so mad at myself for not taking the time to protect the fabric!  I tried washing them in hot water with OxyClean, but no luck – the mildew was not coming out!  I knew if I used bleach, it would just bleach the crosses and that made me sick to my stomach after painting each and every one!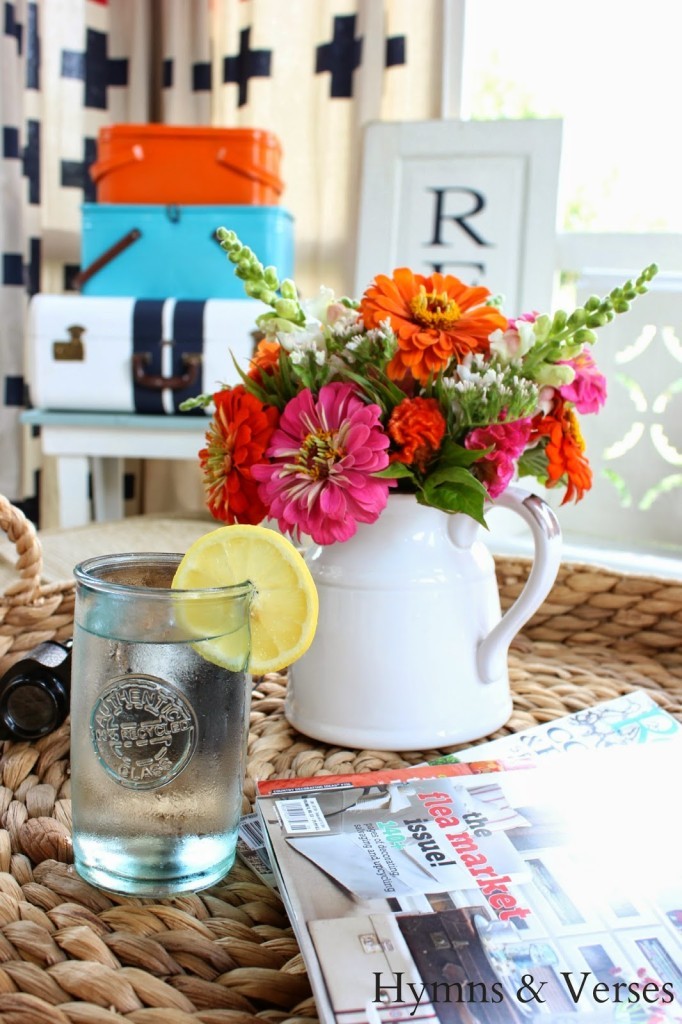 It was a hard lesson to learn, but I'll never make that mistake again!  This year, I made new drop cloth curtains and stitched on some turquoise fringe trim – doesn't everything look better with some fringe trim!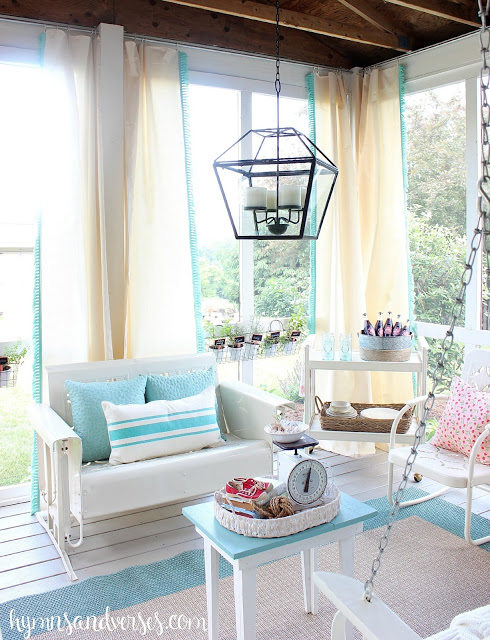 I also made these coral cherry print pillow covers – I just fell in love with the fabric!  It looked retro and cheery and matched the coral table I had recently painted! The other pillow covers were found at Marshall's and TJ Maxx!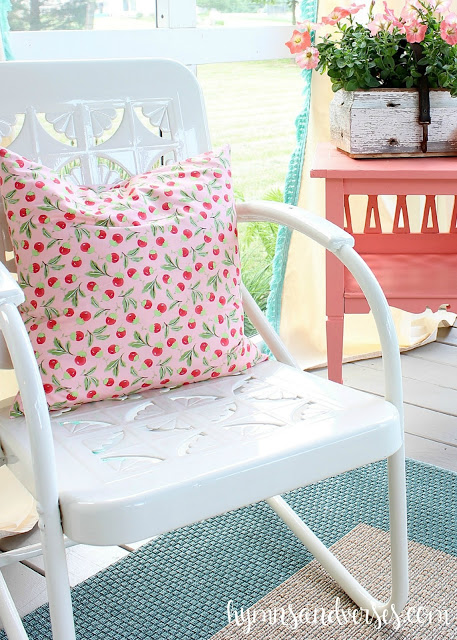 This year, the product I used to protect my outdoor textiles is Thompson's WaterSeal Fabric Seal.  You just spray it on and it prevents water damage, resists color fade, and repels spills and stains!  Two coats are recommended with drying time in between.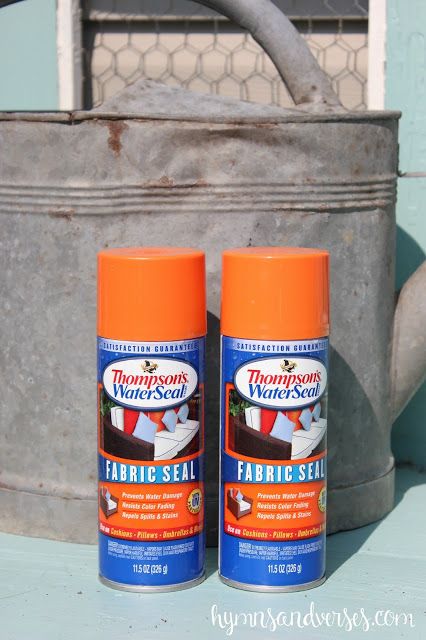 I strung a temporary clothes line between two trees and hung my curtains on the line to make it easier to spray on the Fabric Seal.  I sprayed both sides of the curtains – just to be safe! Once the curtains were done, I took the pillow covers off their forms and hung them on the line for spraying.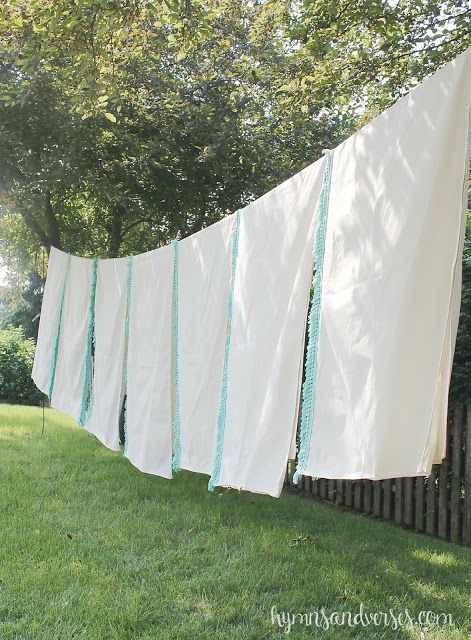 When everything was back in place on the porch, I sprayed some water on the curtains and it just beaded up on the surface – YAY!   You do need to reapply the Fabric Seal after each washing, but otherwise, the manufacture says it will last for the entire season! I'll be sure to let you know this fall how the curtains and pillow covers hold up!
I huge "thank you" to the Thompson's WaterSeal team for providing me with FabricSeal to try out on my screen porch textiles!   I met them at the Haven Conference, and they were so kind to send me enough product for all my curtains and pillows!