Here's a question for you – do you have a storm door on your front door?  We do – and today was a day when I wished we didn't!  Why, you ask?  Well .  .  .
1.  When  you are a blogger and want to get a really great overall photo of the front of your house, it's terribly difficult with the glare and reflection of that glass storm door.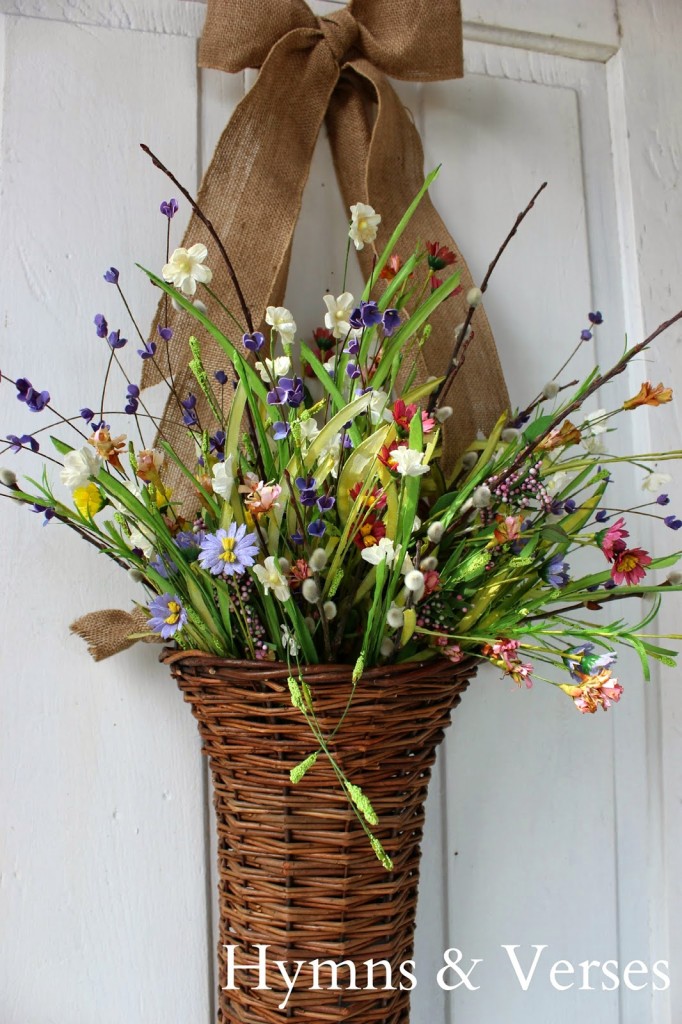 2.  When you spend time making a spring basket to hang on your front door and you love how it looks against your blue front door, but when you close the door, the dreaded storm door smashes the flowers in the basket!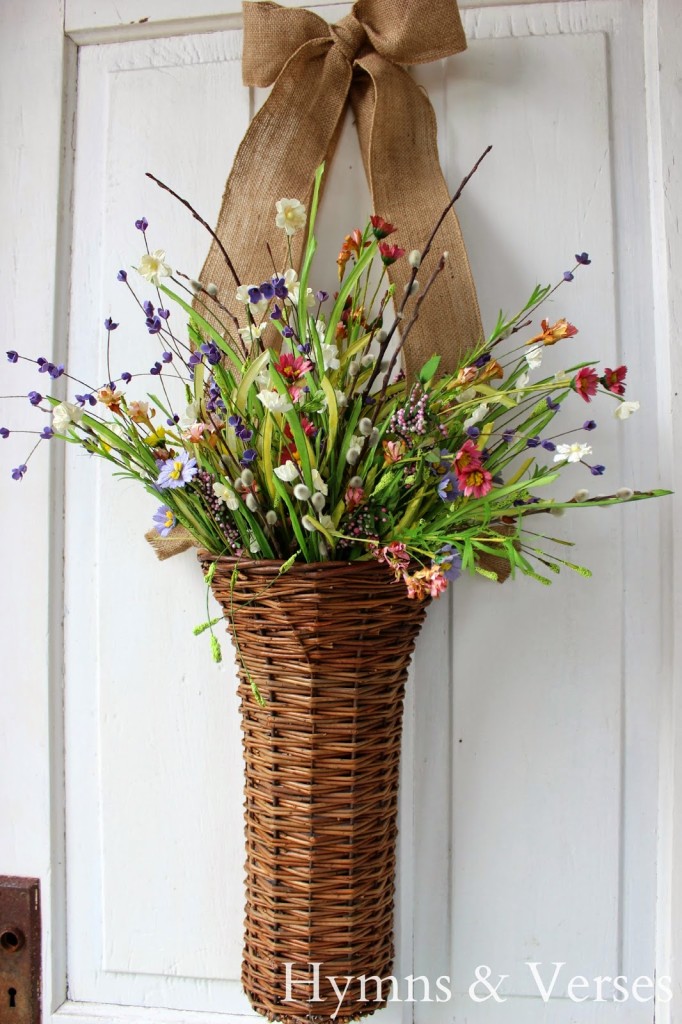 So, here's my spring basket on the old door that sits on my screen porch!  It will look nice out there, but now I need to come up with another idea for my front door!
Thanks for stopping by today and listening to me vent a little!  I'm sharing my spring basket at the All Things Home Swing into Spring party.  Have a wonderful weekend!