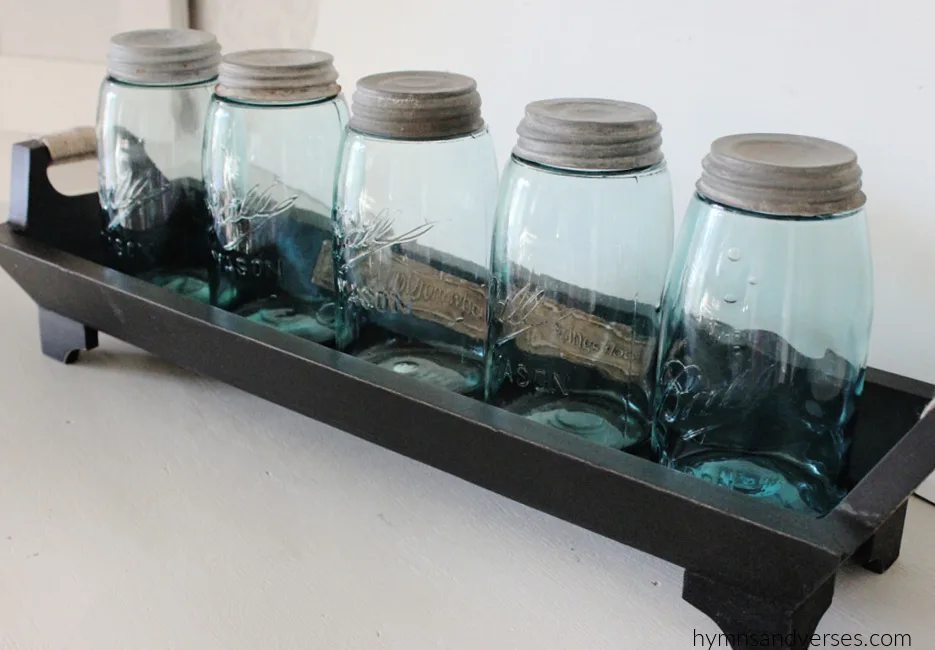 Dating an old Ball (or any other fruit jar) can be more difficult than I had thought. I found this chart on Pinterest, which was very helpful. Unfortunately, there was no source for me to credit.
VINTAGE BALL JAR CHART
dating fruit jars
This site, West Saint Paul Antiques, has wonderful information on dating fruit jars if you would like to find out more about an old jar you may have! Here's the section of their site that describes the ones I found. "About 1895, Ball began using machines (these jars have smooth lips) and began to phase out the old blowing methods. This transition took several years. The machine made jars exhibited a new script style which was never seen on any of their handmade jars. The script style was that of a cursive Ball with an extra loop at the end, known as "3-L" Ball jars. They also continued to make the MASON'S PATENT NOV 30th 1858 jars (machine made smooth lipped varieties) up into the early 1900's. The very first machine made Ball jar is not positively known, but most likely was either a Ball STANDARD or a Ball IMPROVED MASON. This script style was used up until about 1910. Ball produced many jars with this script style, the Ball MASON jars and ones with just Ball and no other embossing appeared right about the turn of the century. (3-L jars c1896-1910)"
about my vintage ball jars
So, I'm pretty confident that these jars do date to c1896 – 1910, which makes sense because one thing that drew me to them were the awesome bubbles and waves in the glass. And, each jar is slightly unique in placement of the raised lettering – which would indicate that they are not machine made. All of the jars I found have zinc lids with the milk glass inside. Some of the zinc lids have Ball embossed on them, but others are just plain.
I hope that the information is helpful to you! If you have any old mason jars, the Ball brand like mine or any other, why not do some research online to find out their age! I found the information fascinating!
Here are a few more posts you might like!