A few weeks ago, when I shared my summer home tour, you probably caught a glimpse of the wire hanging baskets mounted to the back window frames. (if you missed my summer home tour, you can see it
HERE
). The wire baskets are full of fresh herbs that I planted earlier in the spring!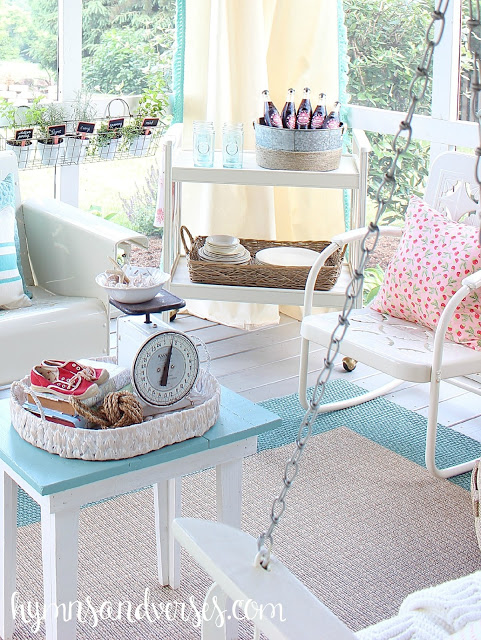 I found these "window box like" wire baskets at one of my favorite local shops. I originally had just one basket that I purchased a few years ago. I went back this spring, hope against hope, that they would still carry it so I could have two baskets for two window frames on the screen porch. As luck would have it, they had just one left! Yay!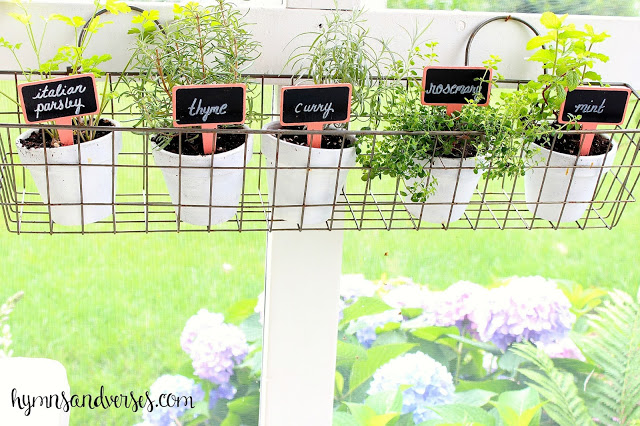 Then, I went to my local nursery and picked up some inexpensive small pots of herbs. They were about $2 per pot – but it sure beats buying fresh herbs at the grocery store and these are replenishing!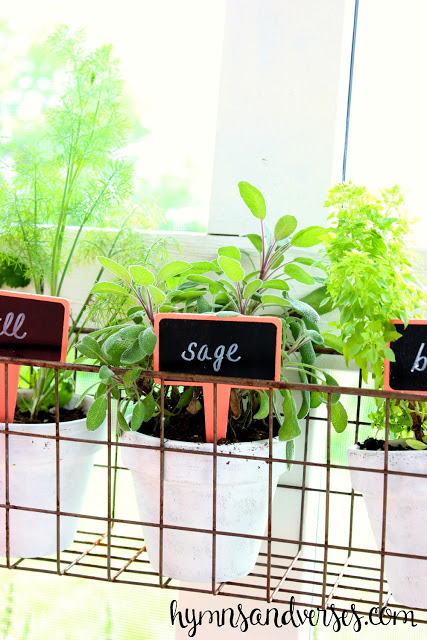 I planted the herbs in small clay pots, but first gave the pots a quick coat of white paint. One wire basket contains pots of Italian Parsley, Thyme, Curry, Rosemary, and Mint. The other basket contains Parsley, Dill, Sage, Basil, and Oregano.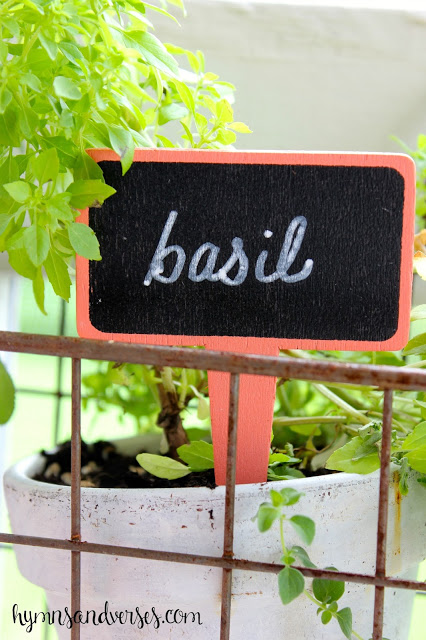 Then, I went to Michael's to see if I could find something to DIY a plant marker. We bloggers sometimes get so caught up in the DIY and sometimes pass up the "ready made". Well, sometimes it is much cheaper to just buy the "ready made"! These coral chalkboard plant markers were in the dollar bins. I only needed two packs for all my plants! And – they matched my porch decor – Serendipity!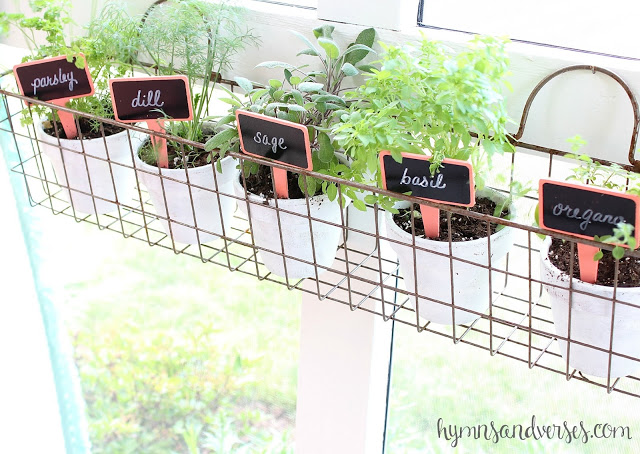 The little starter herbs have flourished on my porch! They get morning sun – and it's hot, but I water then each morning (just a bit). They smell so fresh when you sit nearby!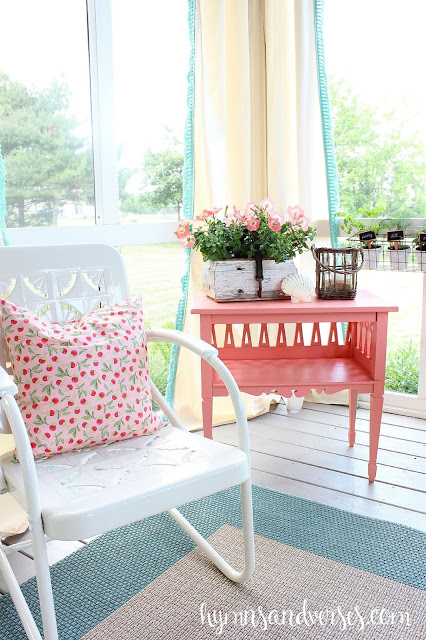 I searched the net in hopes of finding these same baskets or something similar. I did find the same baskets at
Sturbridge Yankee
, but they sell them in a set of one really large one like mine and then one slightly smaller. And, I have to say, they are a LOT more expensive on their site. If you'd like to do something similar, I'd go to HomeGoods, Marshall's, or TJ Maxx and look around. I often see wire baskets there.
Thanks for stopping by today! Remember, if you like this project to PIN it! I'll be back, hopefully tomorrow, to share something I've been working on! My plan is to finish it up today and share tomorrow – wish me luck!
Sharing today at: