It's getting to be that time of year – the time when the family heads to the beach for a little R & R!    Our family absolutely loves the beach and we have so many memories of times spent there! Of course, we always take a LOT of pictures while there!   Why not transform those photo memories into a piece of summertime artwork for your home.  Today I'm going to show you how to make your own summer coastal theme photo display!  Get out that box of photos and make your own to bring some coastal style into your home this summer!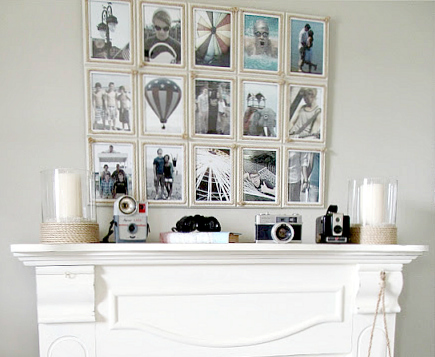 SUPPLIES FOR COASTAL PHOTO DISPLAY
15 Dollar Tree Frames
Off White Satin Spray Paint
1 piece foam core board
Cotton or Jute Rope
15 5 x 7″ photo prints
Here are the Dollar Tree frames that I purchased.   They had them in silver and gold finish.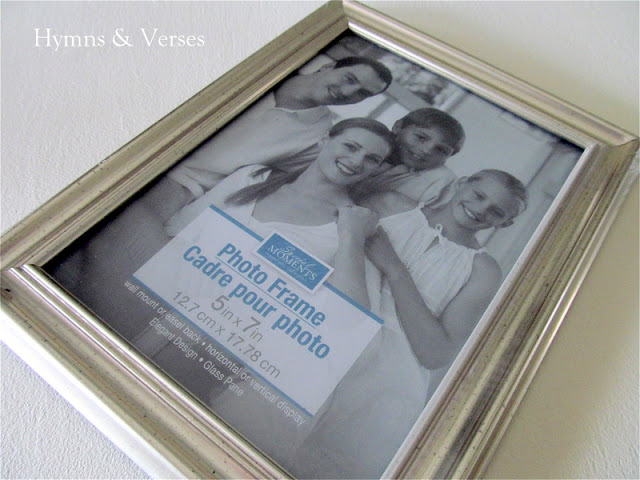 I removed the glass and back from each frame and painted the frames with a off white spray paint that I had on hand.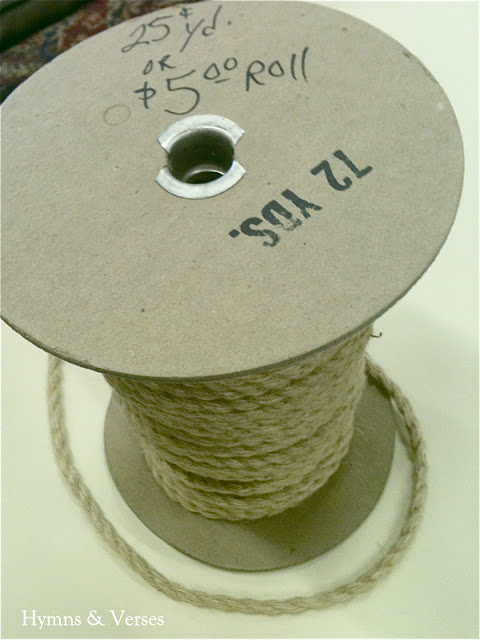 I purchased this twisted rope a few months ago at a local fabric outlet – what a steal!!!  I used my glue gun to attach the rope to the inside groove on each frame.  I started by tying a simple knot in one end of the rope.  I placed the knot in alternating corners as a starting point when gluing.   At the end, I would cut the rope and carefully tuck it under the beginning knot.  See photo below for details.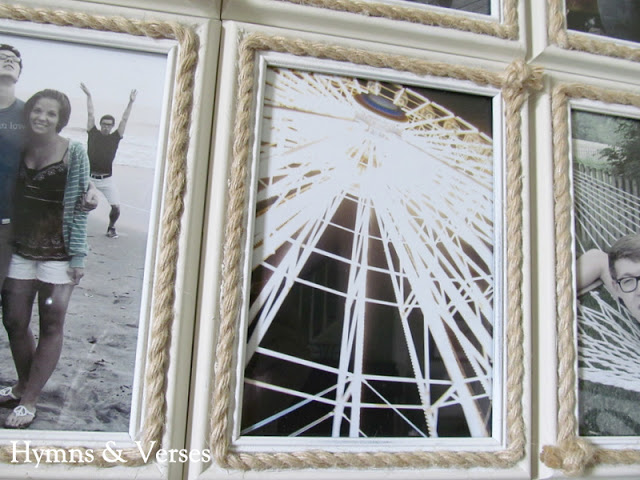 Now, it was time to choose my photos.  I chose candid shots from past summer vacations at the beach and other summertime events.   I did edit them each a bit because many of the photos were really colorful and I wanted a more muted look to the photos.  You can use the online free photo editor, Picmonkey, to do this.  Then I sent the images to Costco's online photo center and ordered each in 5 x 7″ size.  The cost for all fifteen 5 x 7 prints was under $5.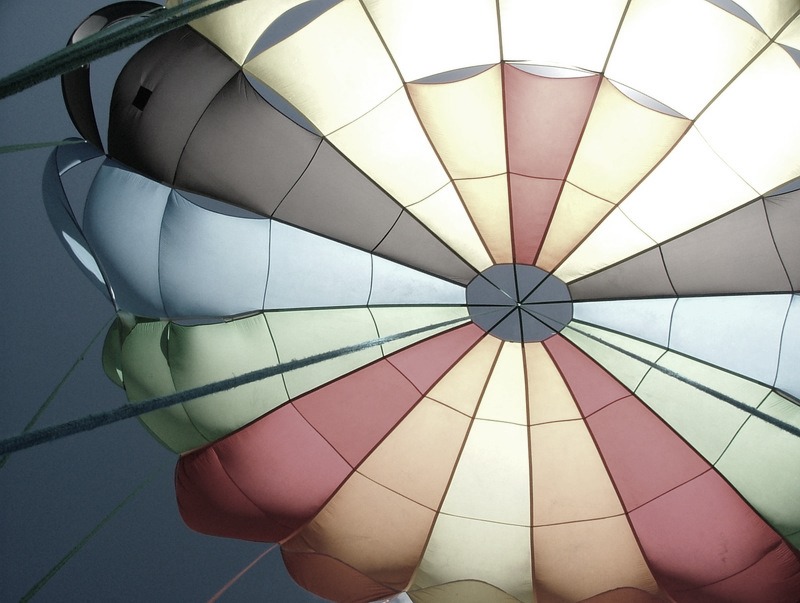 Once I had my prints, I arranged them on my table the way I thought they looked best and then put them into the frames.  To make hanging easier, I attached each frame to a piece of foam core board that was just slightly smaller than my frame arrangement.  I first laid out the frames on the foam core board where I wanted them and then one by one, I hot glued them in place. Because the Dollar Tree frames are light weight, the hot glue is enough to secure them to the foam core board.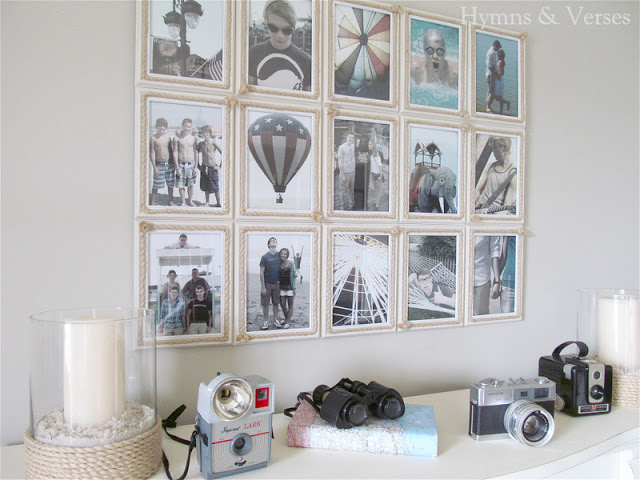 I attached a wire photo hanger to the back of the foam core board and hung the display above my mantel.

I hope you enjoyed this easy coastal photo display that will help you showcase those summertime memories in your home!
Here are a few more posts with a coastal / nautical theme.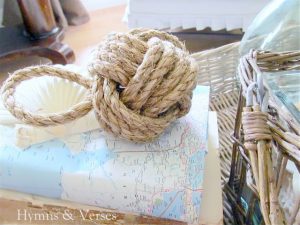 HERE
, Yvonne at Stone Gable shares how to make rope wrapped candle holders similar to the ones shown in my display!
Sharing today at: