Happy Monday!  It's a beautiful, sunny day here – feels like spring!  Fingers crossed that it lasts!  Today's post is short and sweet and is actually something I did in a previous post in 2014, but it's a good tip and I thought it deserved it's own post. Have you seen Pottery Barn's nest chargers?   I don't think they sell them anymore, but I loved the look!  Today's post is how to make your own bird nest charger!
It's a Dollar Tree grapevine wreath.  You can see how I used one below.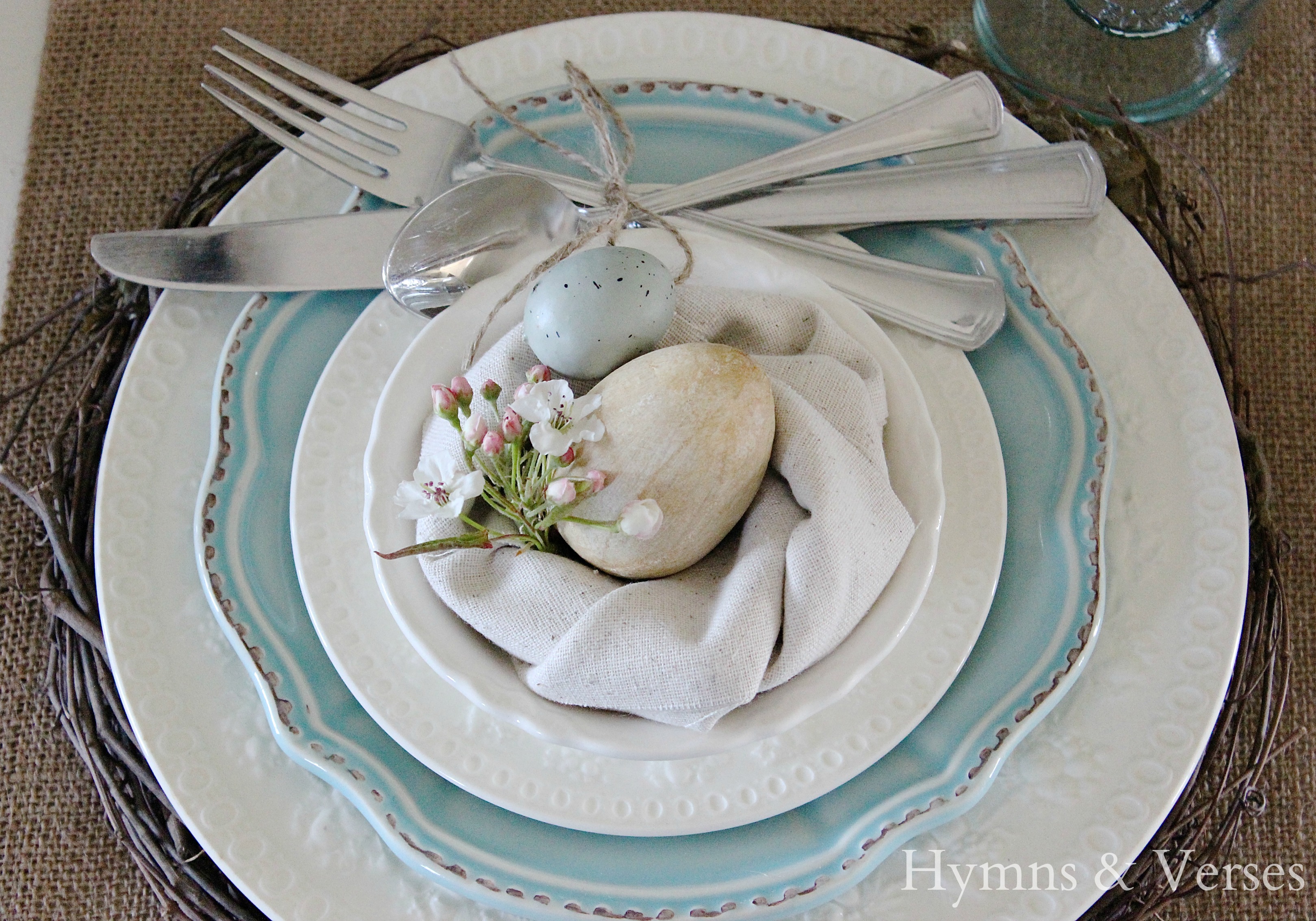 The wreaths were the perfect size to nest my dinner plate.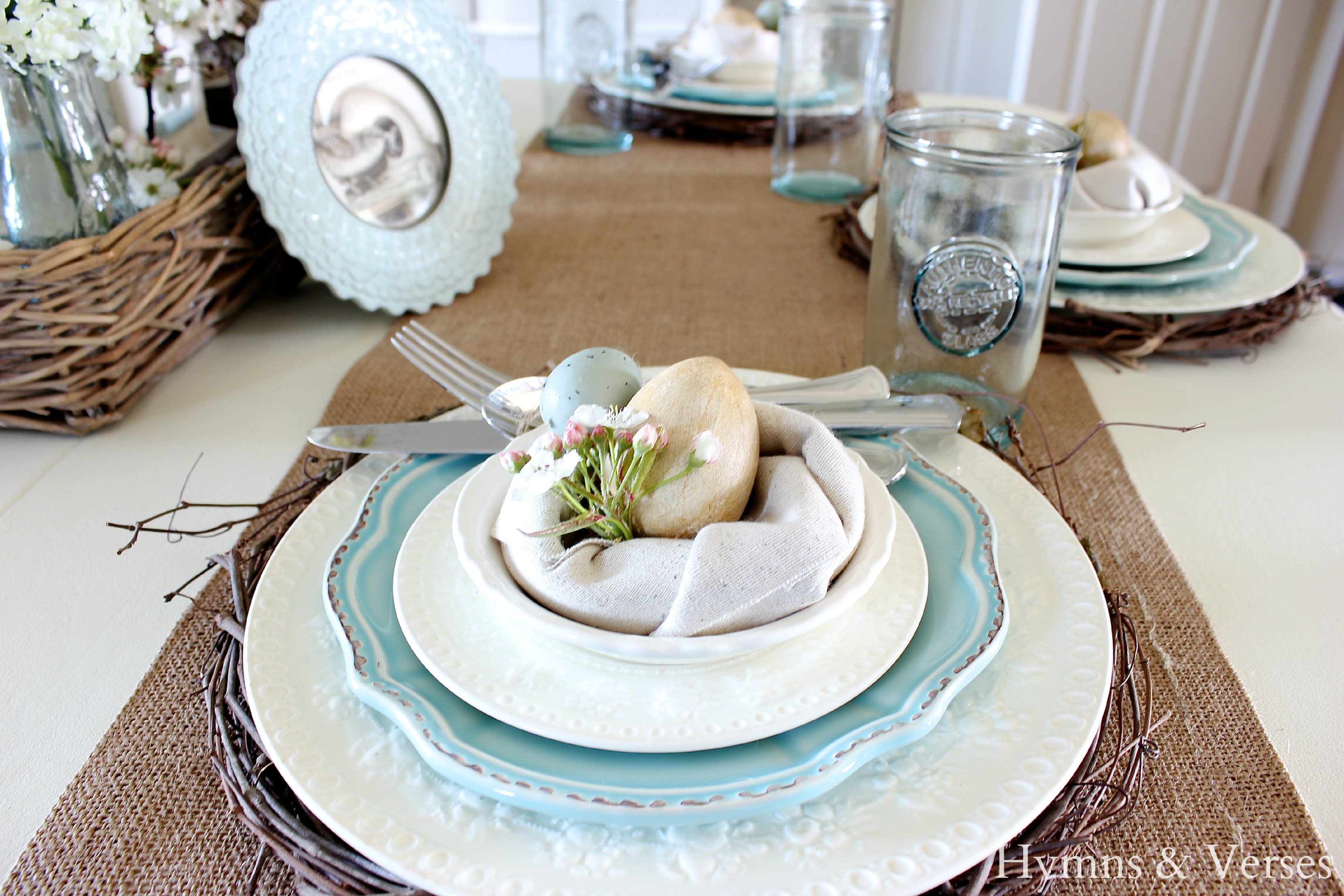 Really simple, inexpensive, but a fun nest look for spring!   You can see the entire tablescape details HERE.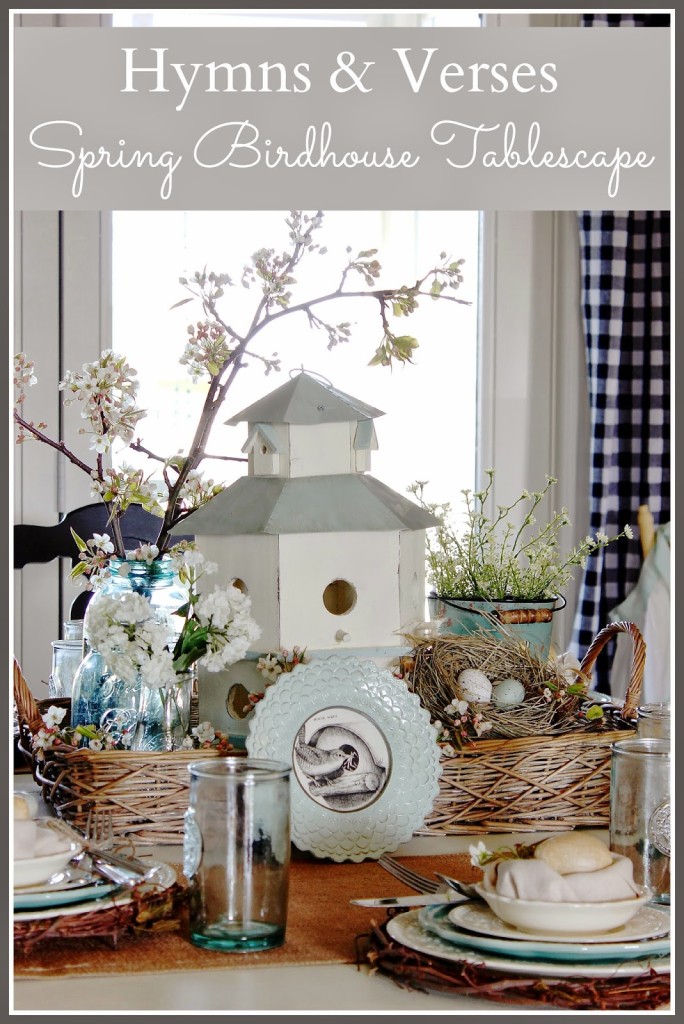 I also used one of these grapevine wreath's at the base of my spring mini orchid terrarium that I shared yesterday HERE.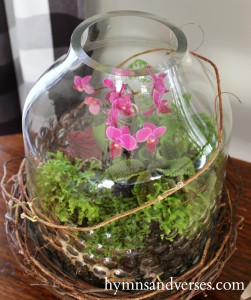 Of  course, you can use any grapevine wreath!  It doesn't have to be one from the Dollar Tree – just make sure you measure your plate before heading out to shop!