Birthdays are special occasions to celebrate the gift of life, and when it comes to honoring the woman who brought us into this world, we surely want to make her day extra memorable. Mothers hold a unique place in our hearts, and finding the perfect way to express our love and gratitude can be quite a challenge. Well, worry no more! This blog post is here to help you shower your mom with love on her birthday, with the power of God's Word.
We've handpicked a collection of inspiring Bible verses that beautifully capture the essence of motherhood and the love, strength, and wisdom that moms embody. These verses are perfect to share with your mom on her special day, whether you write them in a heartfelt card, recite them as a prayer, or incorporate them into a thoughtful gift. They're sure to warm her heart and remind her of the divine blessing she is in your life.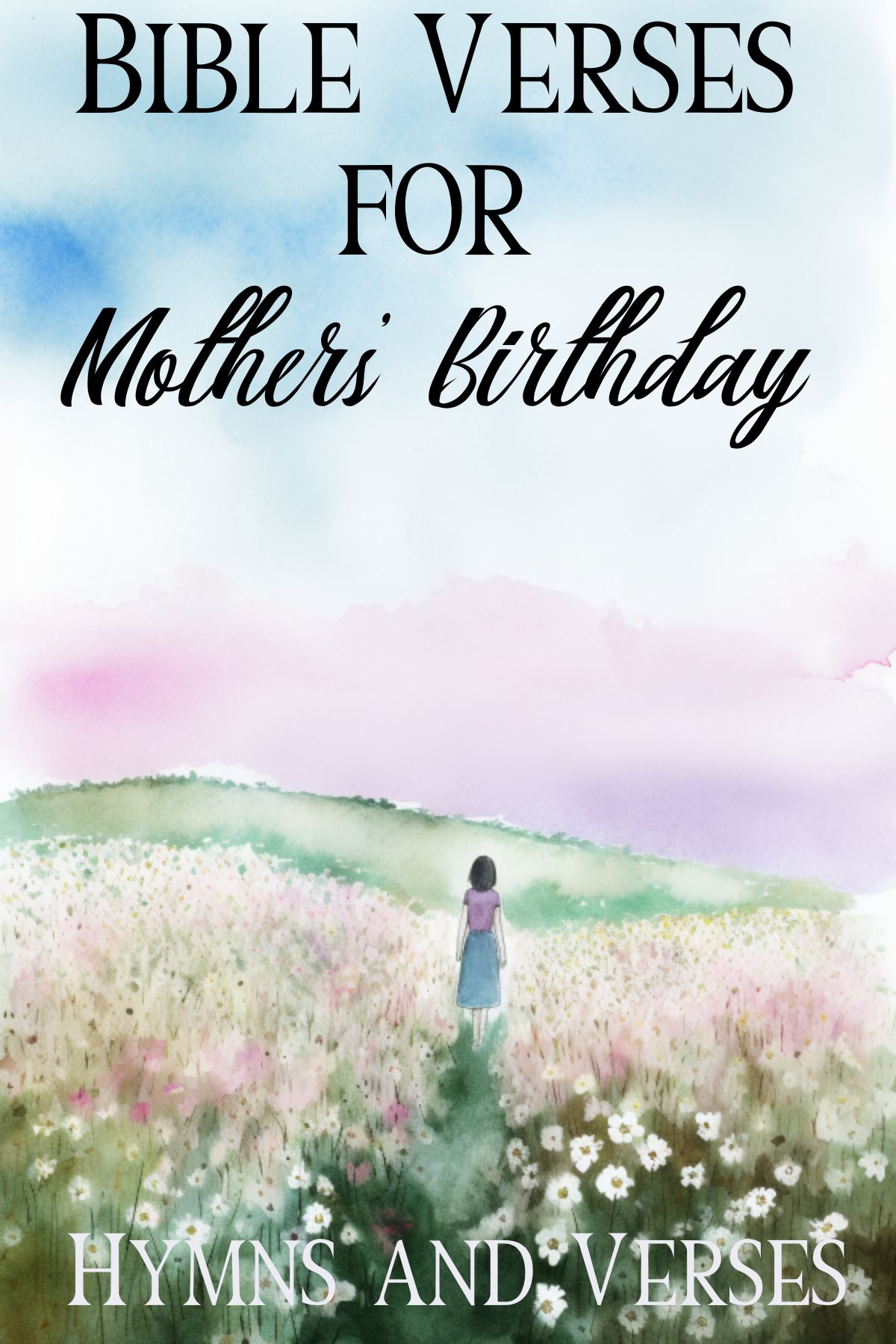 So, let's dive into these treasures of Scripture and find the perfect way to celebrate your mom's birthday, cherishing the love and faith that bind you together.
Bible Verses for Mothers' Birthday
Sharing Bible verses with your mother on her birthday not only strengthens the spiritual bond you share but also reminds her of the divine role she plays in your life. Here are heartwarming verses that beautifully express the love, wisdom, and strength of mothers, perfect for sharing on your mom's special day:
Proverbs 31:25-26 – "She is clothed with strength and dignity; she can laugh at the days to come. She speaks with wisdom, and faithful instruction is on her tongue."
This verse highlights your mom's strength, dignity, and wisdom, making her feel appreciated and celebrated on her birthday.
Proverbs 31:28 – "Her children arise and call her blessed; her husband also, and he praises her."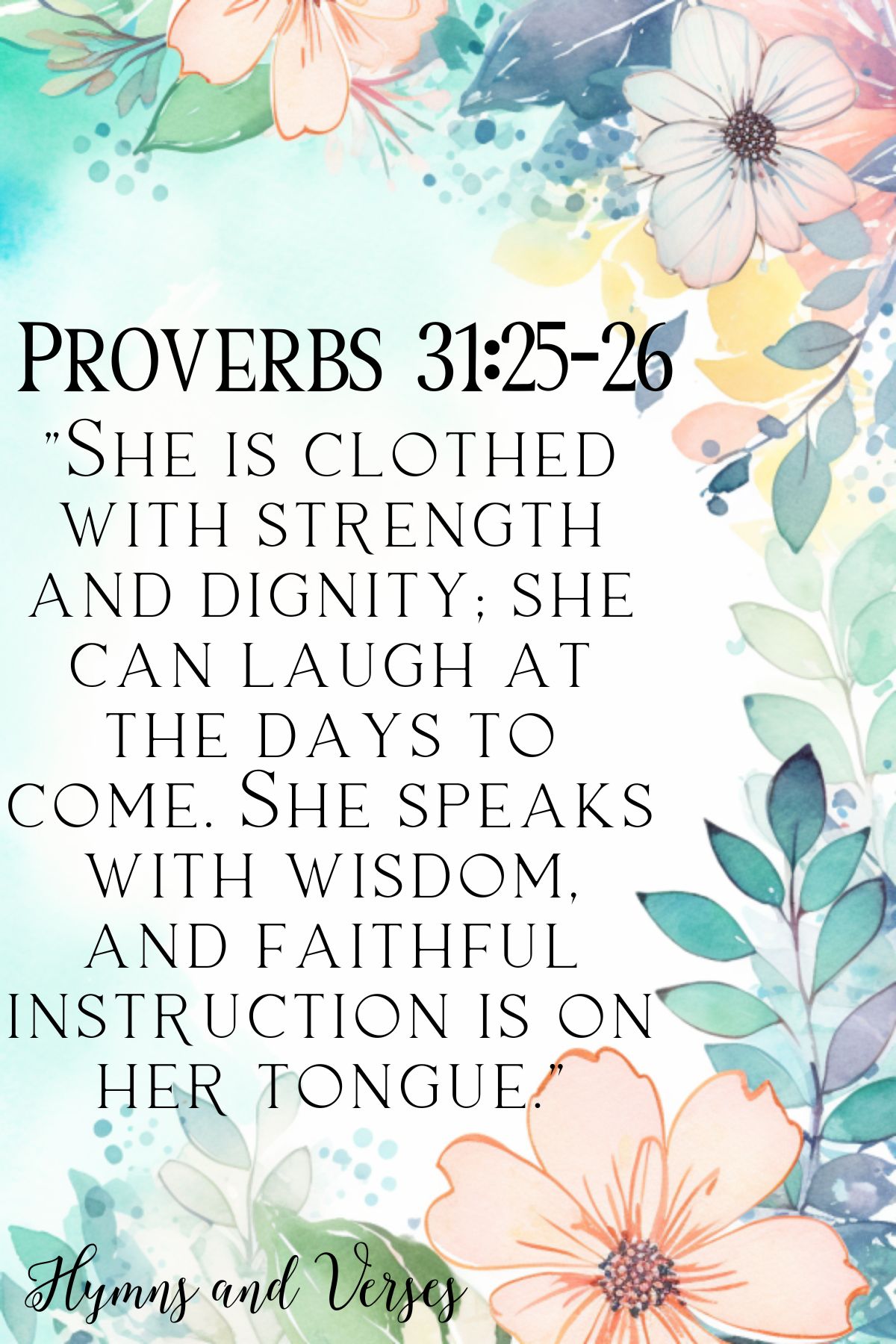 This verse is a lovely reminder of the admiration and blessings your mom receives from her family, making her feel cherished.
Isaiah 66:13 – "As a mother comforts her child, so will I comfort you; and you will be comforted over Jerusalem."
This verse emphasizes the comforting nature of mothers, acknowledging the nurturing role your mom has played in your life.
Proverbs 1:8-9 – "Listen, my son, to your father's instruction and do not forsake your mother's teaching. They are a garland to grace your head and a chain to adorn your neck."
This verse appreciates the guidance your mom has provided throughout your life, recognizing her teachings as valuable and enduring.
Proverbs 22:6 – "Start children off on the way they should go, and even when they are old, they will not turn from it."
This verse acknowledges the lasting impact of a mother's teachings, thanking her for instilling important values in her children.
Psalm 127:3 – "Children are a heritage from the LORD, offspring a reward from him."
This verse reminds your mom that her children are a divine gift, emphasizing the significance of her role as a mother.
1 Corinthians 13:4-7 – "Love is patient, love is kind. It does not envy, it does not boast, it is not proud. It does not dishonor others, it is not self-seeking, it is not easily angered, it keeps no record of wrongs. Love does not delight in evil but rejoices with the truth. It always protects, always trusts, always hopes, always perseveres."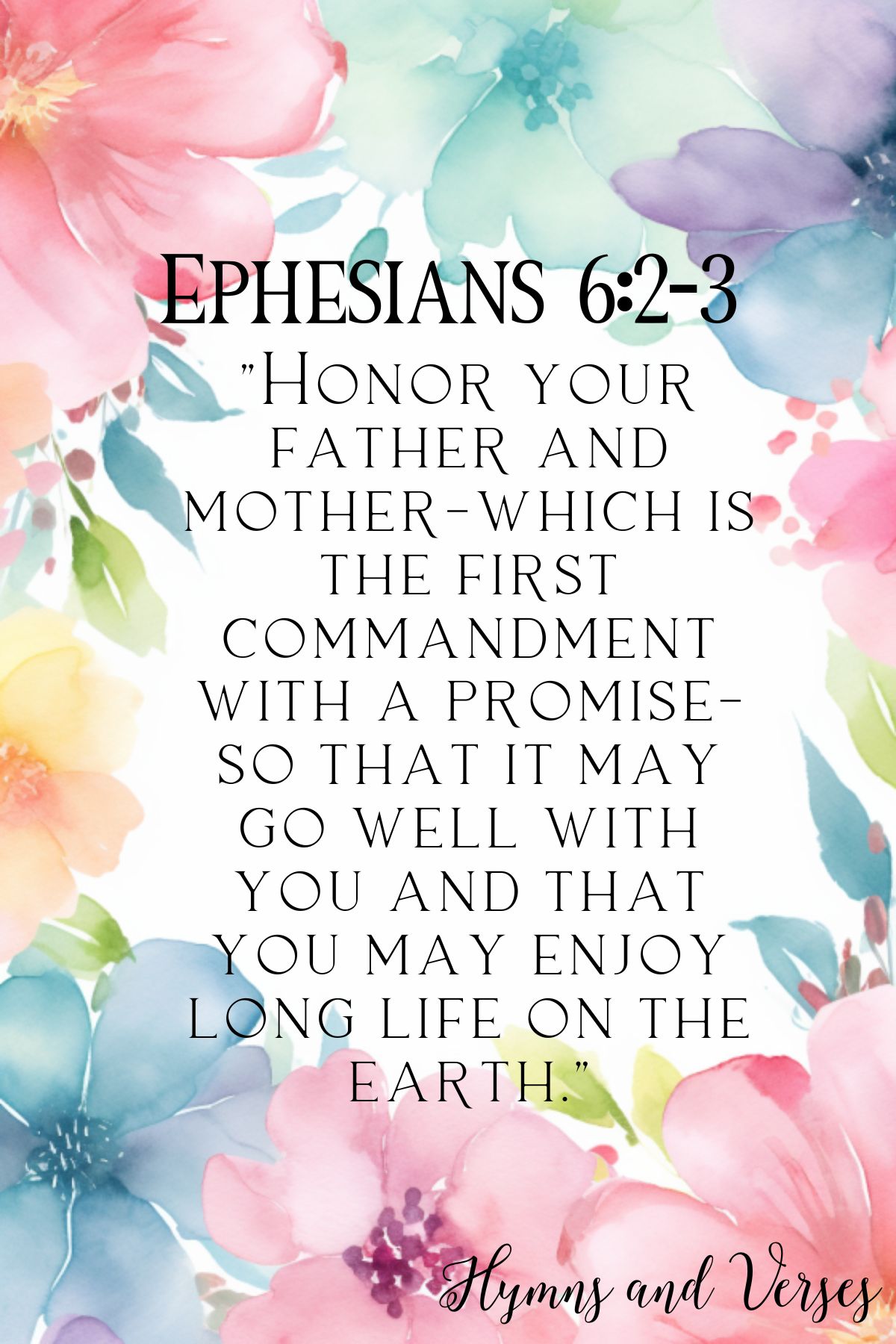 This verse beautifully describes the love your mom has shown you, recognizing her patience, kindness, and unwavering support.
Proverbs 31:30-31 – "Charm is deceptive, and beauty is fleeting; but a woman who fears the LORD is to be praised. Honor her for all that her hands have done, and let her works bring her praise at the city gate."
This verse praises your mom for her faith and the hard work she's done throughout her life, acknowledging her dedication and commitment.
2 Timothy 1:5 – "I am reminded of your sincere faith, which first lived in your grandmother Lois and in your mother Eunice and, I am persuaded, now lives in you also."
This verse highlights the faith passed down through generations, recognizing your mom's role in your spiritual upbringing.
Ephesians 6:2-3 – "Honor your father and mother—which is the first commandment with a promise—so that it may go well with you and that you may enjoy long life on the earth."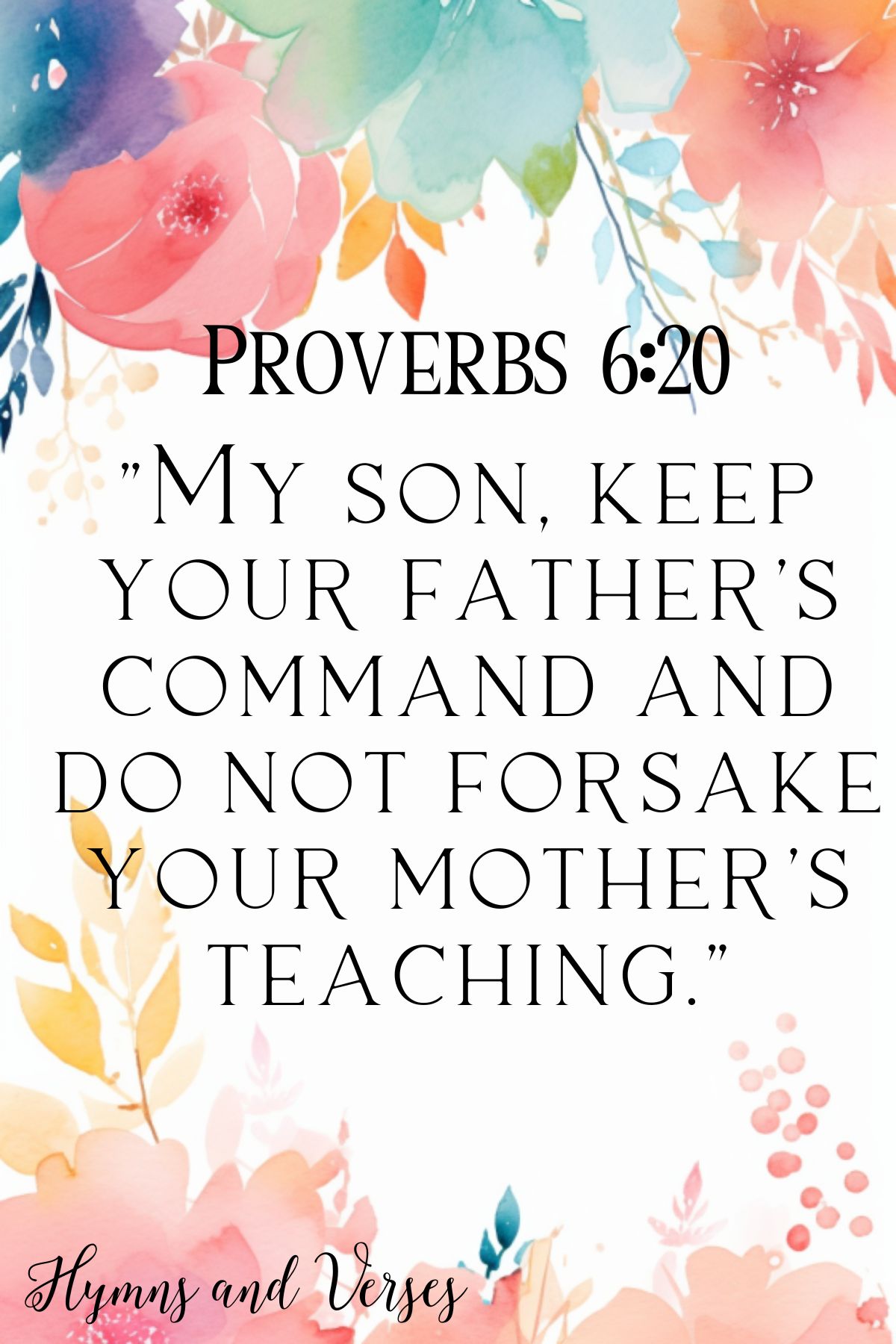 This verse emphasizes the importance of honoring your mother, showing her that you cherish her presence in your life.
Proverbs 18:22 – "He who finds a wife finds a good thand obtains favor from the LORD."
This verse recognizes the value of a good wife and mother, reminding your mom that she is a blessing in your family's life.
Proverbs 6:20 – "My son, keep your father's command and do not forsake your mother's teaching."
This verse emphasizes the importance of heeding your mom's teachings, showing her that you appreciate the wisdom she's shared with you.
Titus 2:4 – "Then they can urge the younger women to love their husbands and children."
This verse highlights the role of mothers in passing on love and care for their families, acknowledging the love your mom has shown to you and others.
Psalm 139:13 – "For you created my inmost being; you knit me together in my mother's womb."
This verse celebrates the unique bond between a mother and her child, recognizing the nurturing and loving environment your mom provided for you from the very beginning.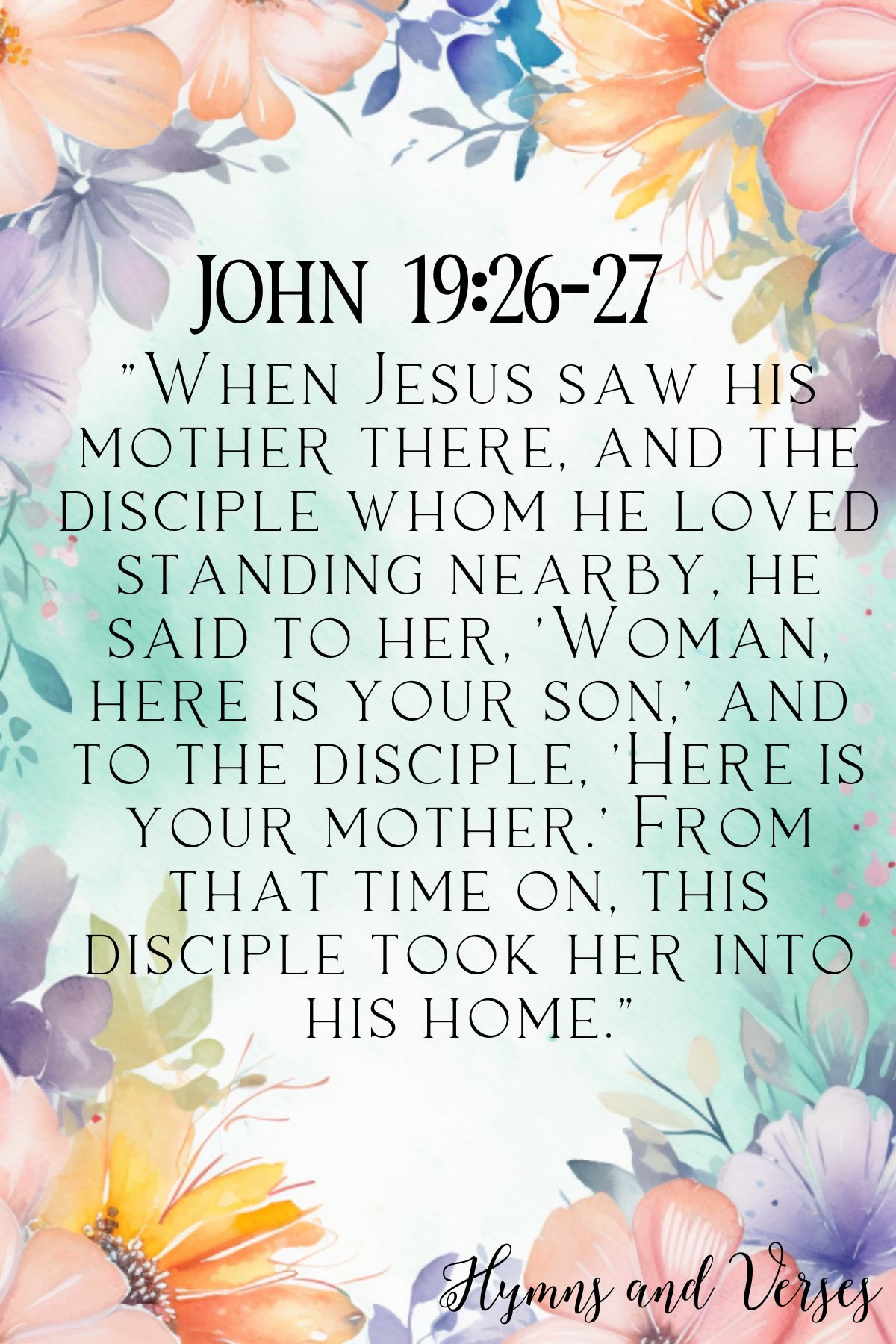 Proverbs 23:22 – "Listen to your father who gave you life, and do not despise your mother when she is old."
This verse encourages showing appreciation and respect for your mom at every stage of her life, reminding her that she will always be valued and cherished.
1 Thessalonians 5:11 – "Therefore encourage one another and build each other up, just as in fact you are doing."
This verse reminds you to uplift and support your mom on her birthday, just as she has always done for you.
Psalm 128:1-2 – "Blessed is everyone who fears the LORD, who walks in his ways! You shall eat the fruit of the labor of your hands; you shall be blessed, and it shall be well with you."
This verse acknowledges the blessings and rewards that come from living a life of faith, celebrating your mom's devotion and commitment to her beliefs.
Luke 1:46-47 – "And Mary said: 'My soul glorifies the Lord and my spirit rejoices in God my Savior.'"
This verse exemplifies a mother's joy and gratitude towards God, encouraging your mom to rejoice and celebrate on her special day.
3 John 1:4 – "I have no greater joy than to hear that my children are walking in the truth."
This verse emphasizes the joy a mother feels when her children follow a righteous path, showing your mom that her guidance and love have made a difference in your life.
Philippians 1:3 – "I thank my God every time I remember you."
This verse expresses gratitude for the presence of your mom in your life, making her feel loved and cherished on her birthday.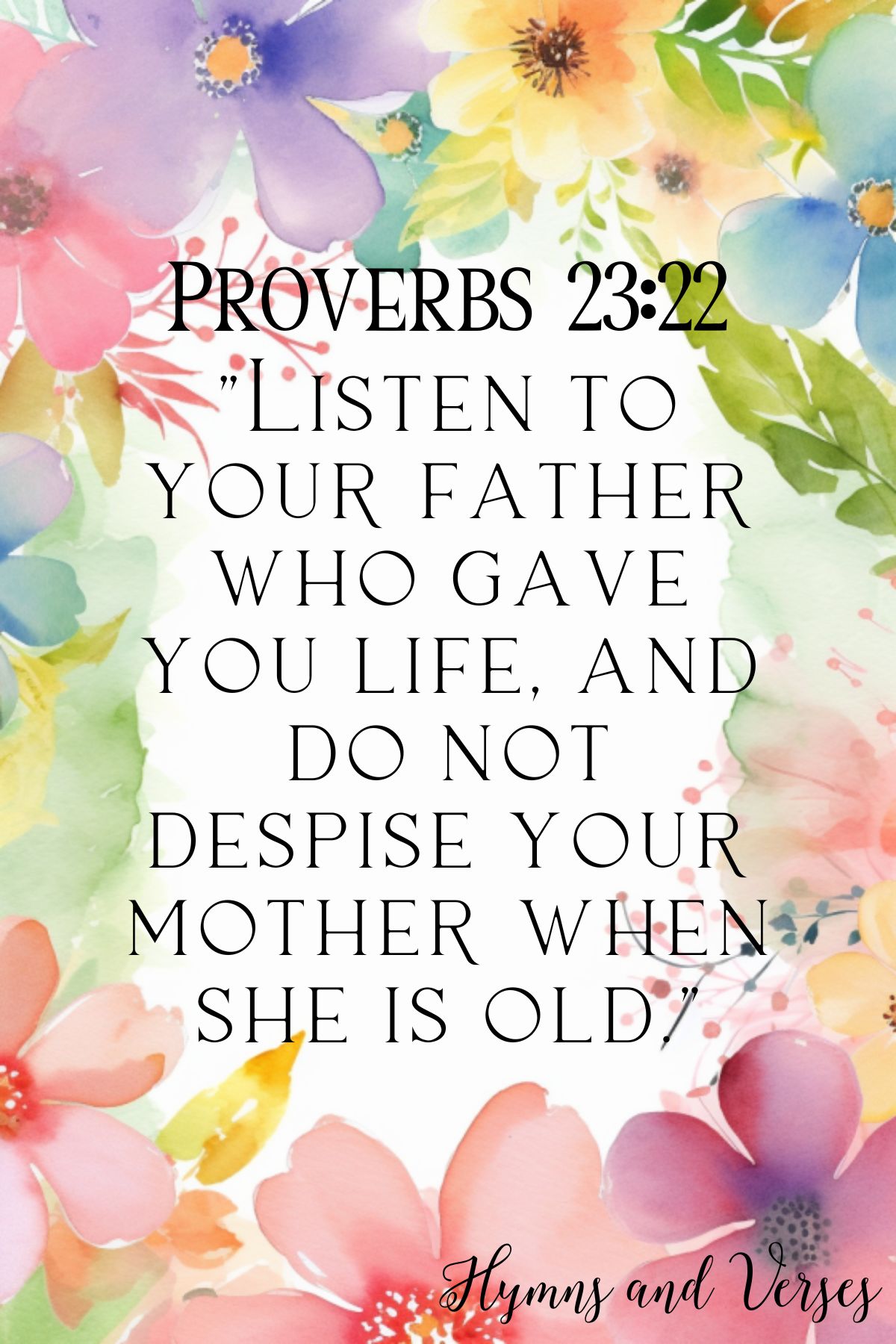 John 19:26-27 – "When Jesus saw his mother there, and the disciple whom he loved standing nearby, he said to her, 'Woman, here is your son,' and to the disciple, 'Here is your mother.' From that time on, this disciple took her into his home."
This verse captures a poignant moment between Jesus and his mother, Mary, during his crucifixion. Despite his suffering, Jesus shows deep care and concern for his mother's well-being, ensuring that she will be looked after by the disciple whom he loved, believed to be John.
Sharing this verse with your mother on her birthday highlights the powerful bond between a mother and her child, even in the most challenging of circumstances. It emphasizes the importance of family, love, and support, reminding your mom of the special connection you share. Moreover, it acknowledges the selflessness and sacrifice that are inherent in motherhood, showing your mom that you recognize and appreciate the depth of her love for you. Sharing this verse on her birthday is a beautiful way to express your gratitude and love, celebrating the divine role she plays in your life.
1 John 4:19, which says, "We love because He first loved us."
1 John 4:19 is a meaningful verse to share with your mother on her birthday, as it emphasizes the love that originates from God and how it inspires and enables us to love others. By sharing this verse, you acknowledge the divine source of the love you share with your mom and express gratitude for the way she has shown that love to you. Your mother's love for you is an extension of God's love, and by celebrating her birthday with this verse, you appreciate her role in nurturing and sustaining that love throughout your life.
Celebrating Mom's Birthday with Scripture
There are so many ways to celebrate the birthday of the special mother in your life with scripture. One of the most popular was is to simply write your favorite bible verse for her inside of her birthday card.
Each of these verses highlights different aspects of a mother's love, guidance, and faith, making them perfect for sharing with your mom on her birthday. These heartfelt words will not only show her how much you appreciate her but also strengthen the spiritual bond you share.