Today, I'm going to show you step-by-step how to make this 'He Has Risen' Easter Banner for your home! This project is easy and I even give you the printable design template so you can trace the words if you don't want to do it freehand.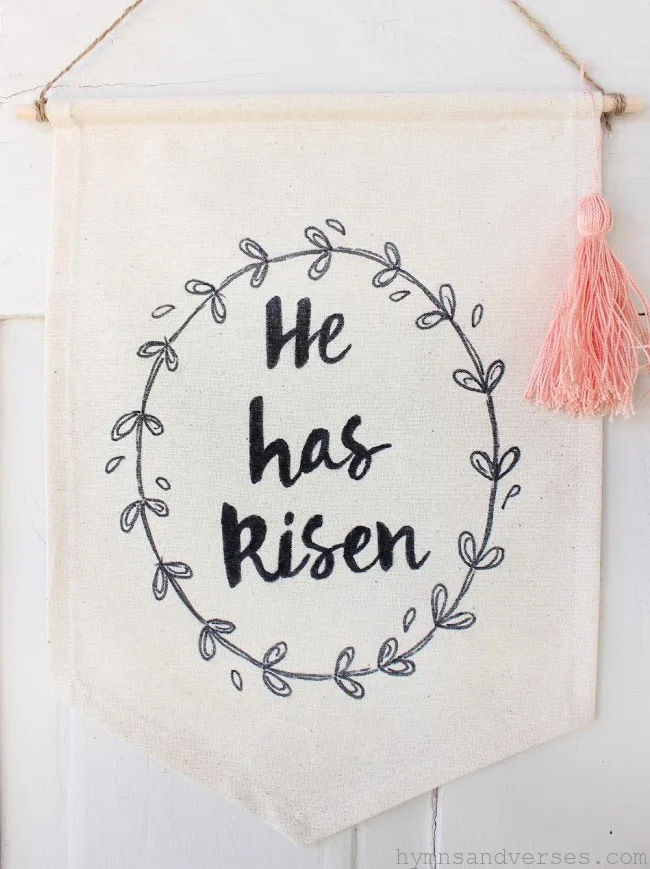 Supplies for "He Has Risen" Easter Banner
Osnaburg Fabric 13″ x 16.5″
(available at all fabric stores and Walmart)
1 12 inch 1/4″ dowel rod (available at craft stores in a multiple pack)
Black Sharpee marker
Scissors
Jute Twine
DMC Floss for Tassel (you choose the color)
Ruler
Printable Pattern (below)
Sewing Machine, Fabric Glue, or Fusible Fabric Tape
step 1
First, cut a piece of fabric to measure 13″ x 16.5″. Fold your fabric in half lengthwise and use your ruler to make a diagonal line from the bottom center point as shown below. Cut along that line.
step 2
Now you have the basic banner shape. To finish the edges you can either sew, use fabric glue, or fusible fabric tape. You basically need to fold over each edge 1/2″, press with an iron, and fold over another 1/2 inch – then glue, fuse, or sew. For the banner's top seam, you need to leave an opening large enough for your dowel rod to go through. I chose to sew mine and here is what it looks like finished with the dowel rod.
Once the edges are finished, it's time to transfer the design onto the front of the fabric. The template for the design on the banner can be found in my FREE Printable Library.
step 3
After you print the template, place it underneath your finished banner and trace the image lightly with pencil onto the front of the banner.
Once traced, go over the pattern with the black Sharpee marker. Now, it's time to make a hanger for the banner. Wrap the end of the dowel rod with twine and tie a knot at the back of the banner.
Cut the twine to the length you want the hanger to be and wrap the other end of the dowel and knot in the back.

step 4
If you want, you can add a fun tassel to your banner with DMC floss. Follow my tassel tutorial HERE.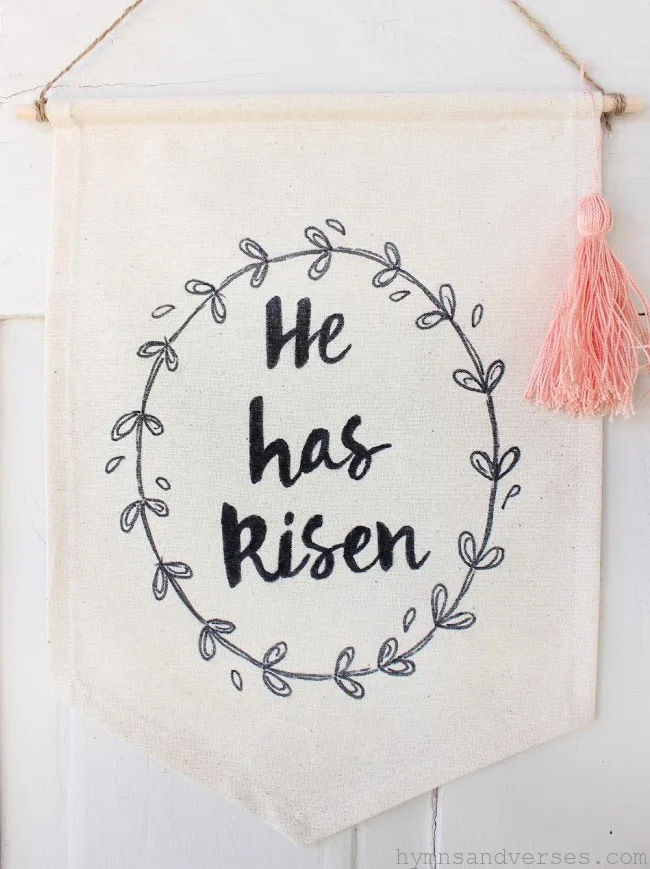 That's it – an Easter banner you can make in a few hours! If you like this project – don't forget to PIN IT! I really appreciate your pins! If you are looking for Easter ideas – follow my Pinterest Easter Board HERE!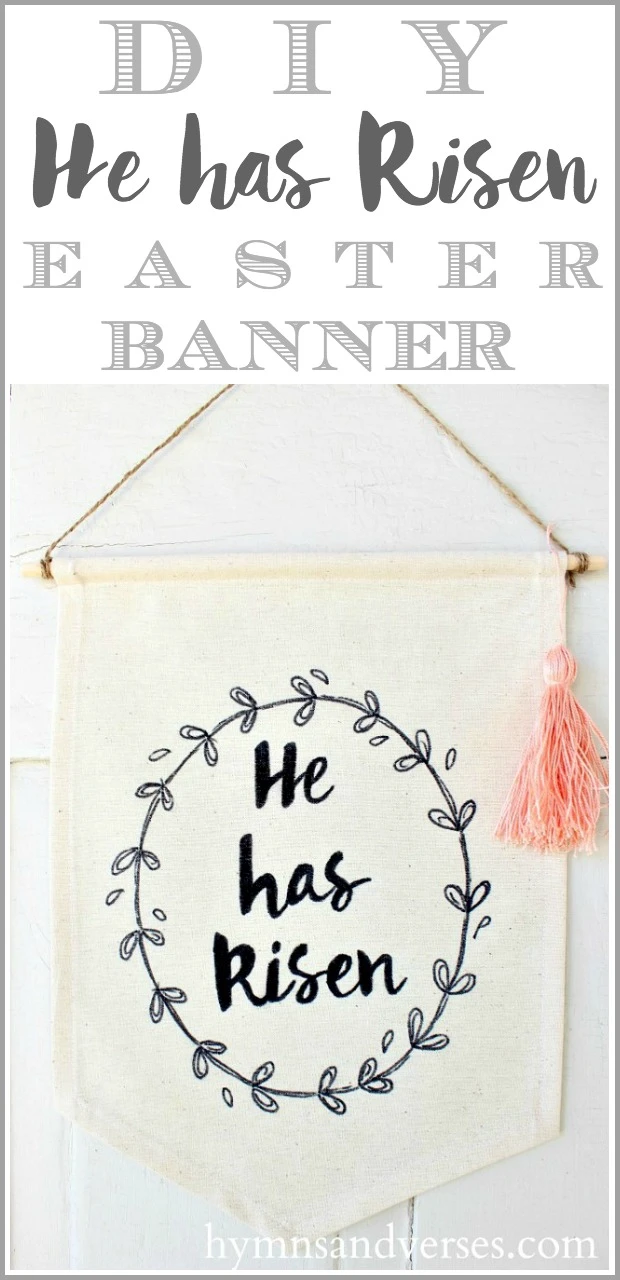 Here's another Easter project that you should start now so the grass has time to grow! This resurrection garden is perfect for younger children to teach them the good news of Easter! Click HERE for the instructions.