Today I'm going to show you how to make a book page apple. It's a super easy and inexpensive project! And, this project is the perfect project to get your kids excited for back to school! This could also be used as a back to school gift for a teacher or as an end of the year teacher's gift! Let's get started!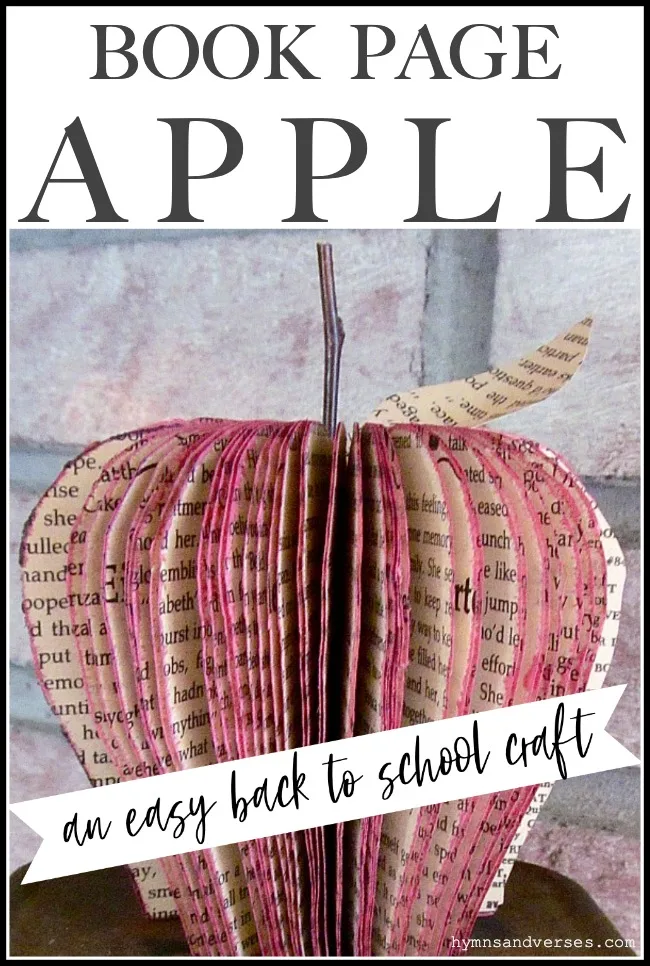 How to make a book page apple – Step 1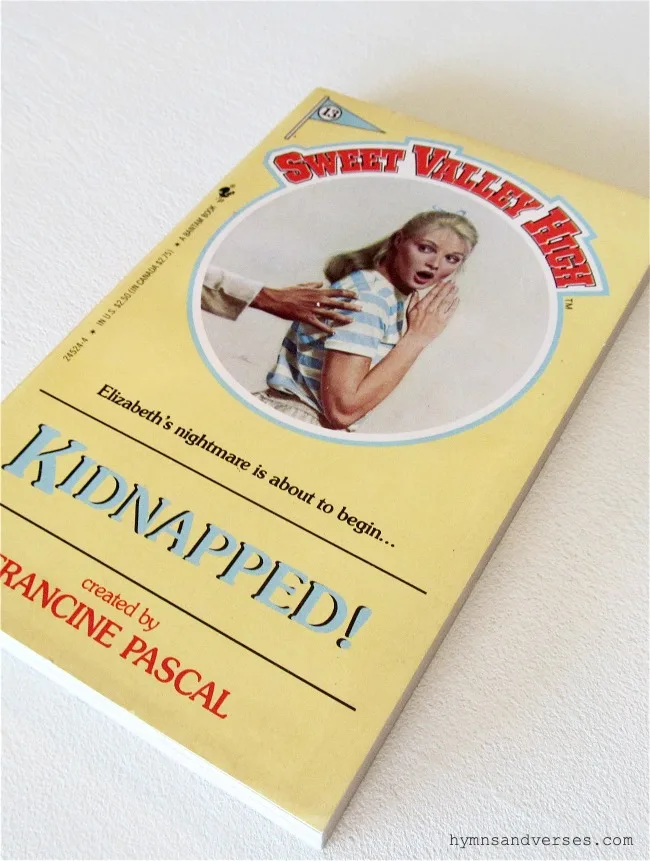 You need an old paperback book. Choose the small, novel type book. I prefer a book that has some yellowing of the pages. If you don't have any old paperbacks, stop by your local thrift shop for one. I got mine for 35 cents. On a side note, we made these this past weekend with a group and the ladies were reminiscing about when they read "Sweet Valley High" books when they were young!
Step 2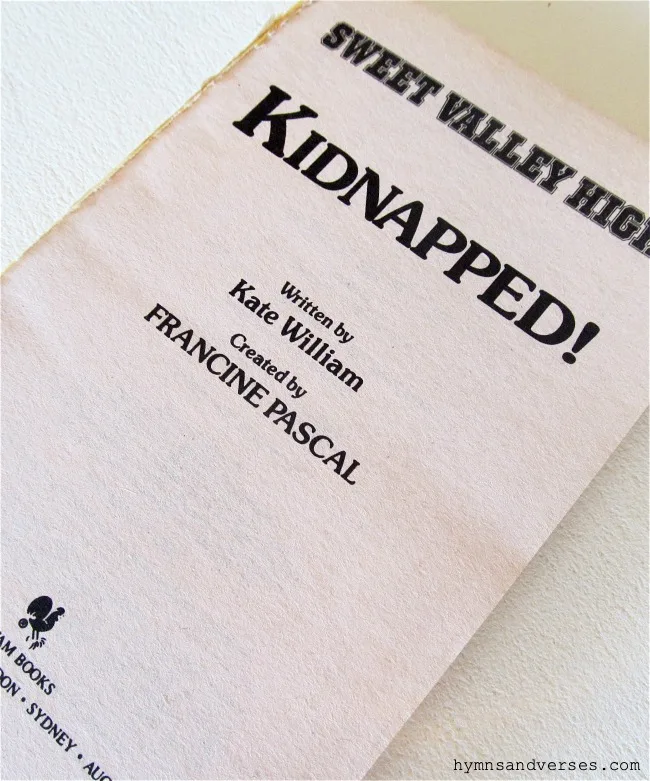 Remove the front and back covers.
Step 3

Using the cover, draw a template for your apple as shown and cut it out.
Step 4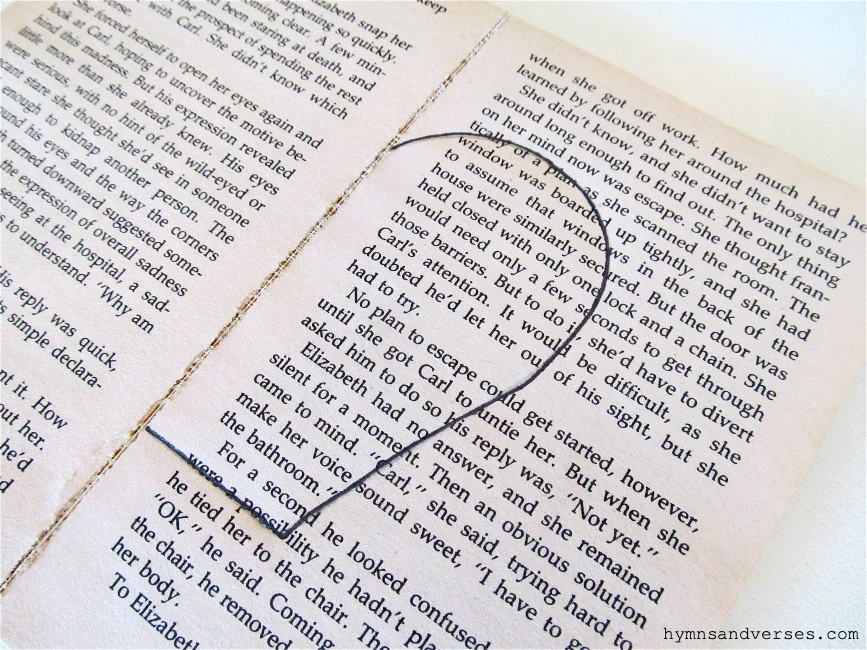 Find the approximate center of your book and open it up so it lays flat. Use the template you cut out and trace around it on the right side as shown.
Step 5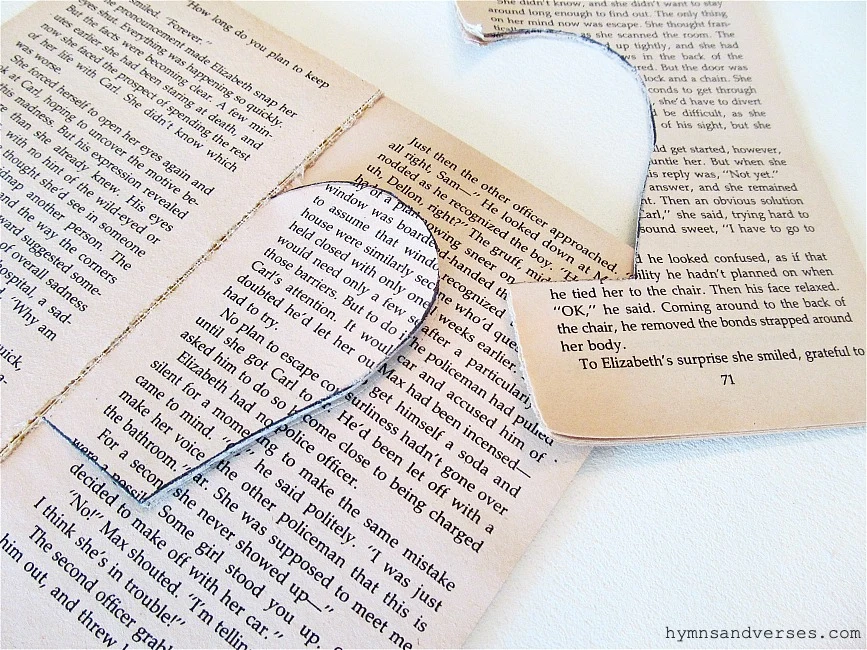 Using an Exacto knife, carefully cut on the apple outline. You will want to press firmly. If your knife is leaving a ragged edge and catching on the paper, you need a new blade.
Step 6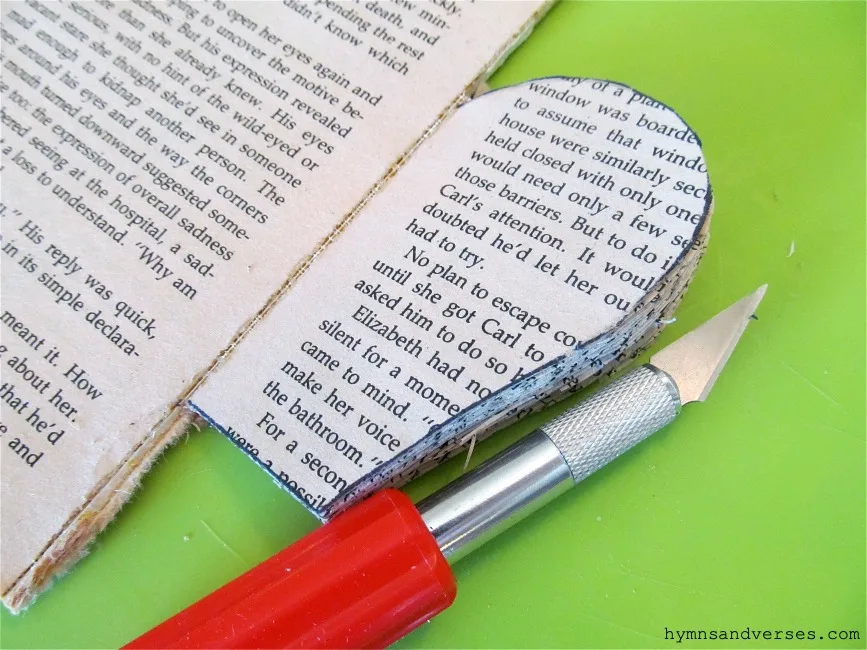 Once you have cut around the outline, remove the remainder of book page – leaving only the apple shape as shown.
Step 7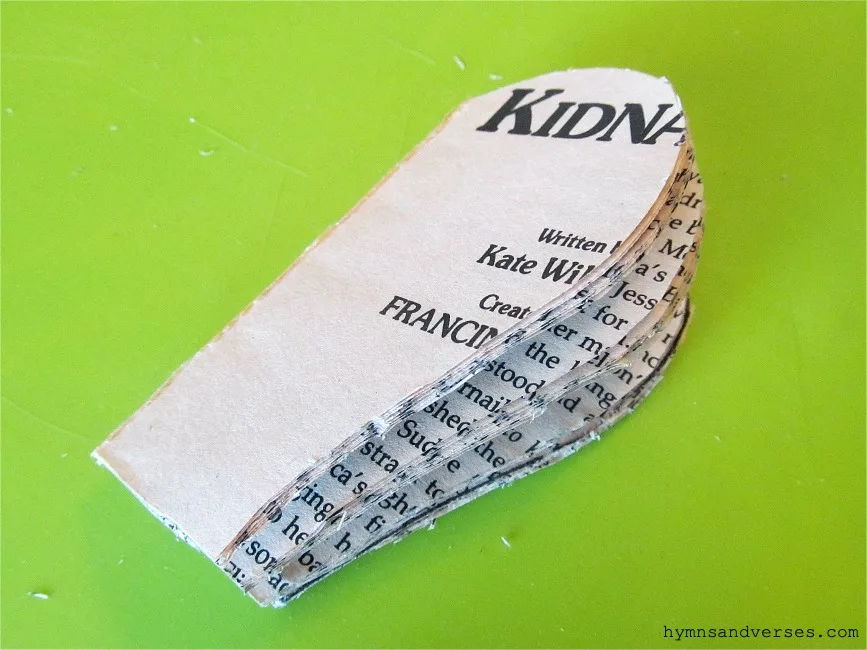 Continue this process until you have cut through all pages on the right side. Remember to protect your work surface. I used an inexpensive cutting mat that I purchased at Walmart. The mat came in a set of 3 and were near the cutting boards. These mats come in handy for crafting. Now repeat the process on the left hand side. When finished with all cutting, this is what you will have.
Step 8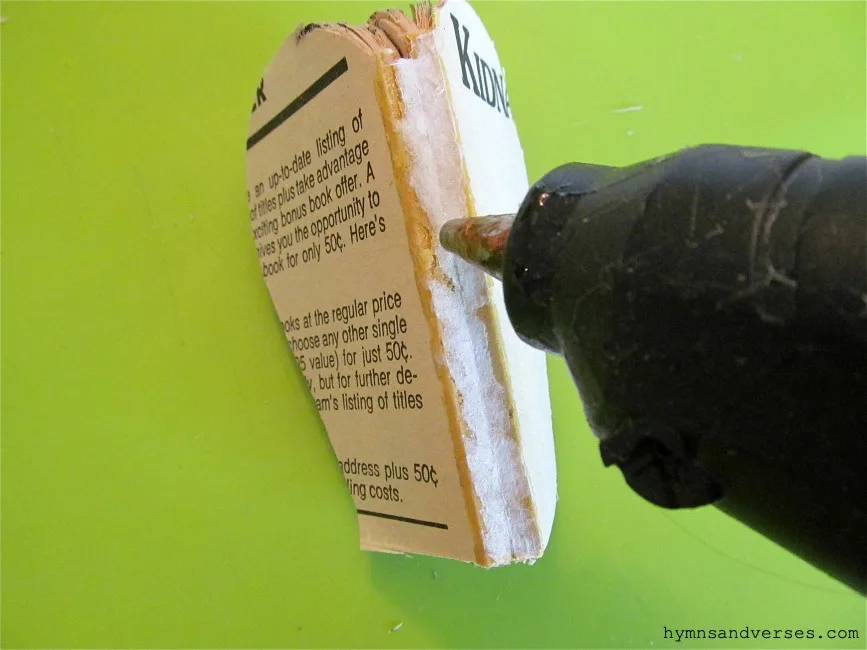 Run a bead of hot glue down the spline and fold together to secure.
Step 9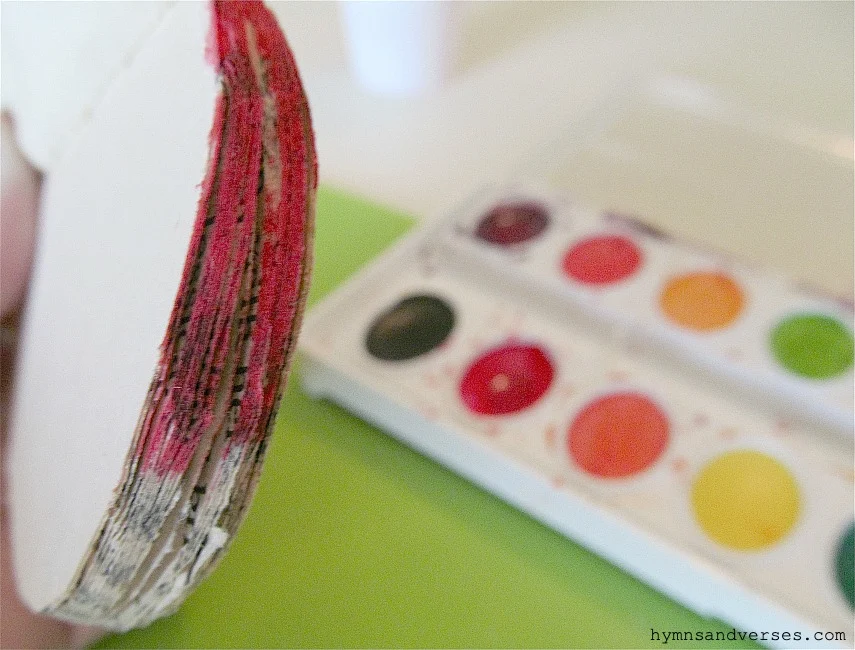 Keep your book pages together and use watercolor paints to paint the edges red. Be liberal with the water so the paint soaks into the edges.
Step 10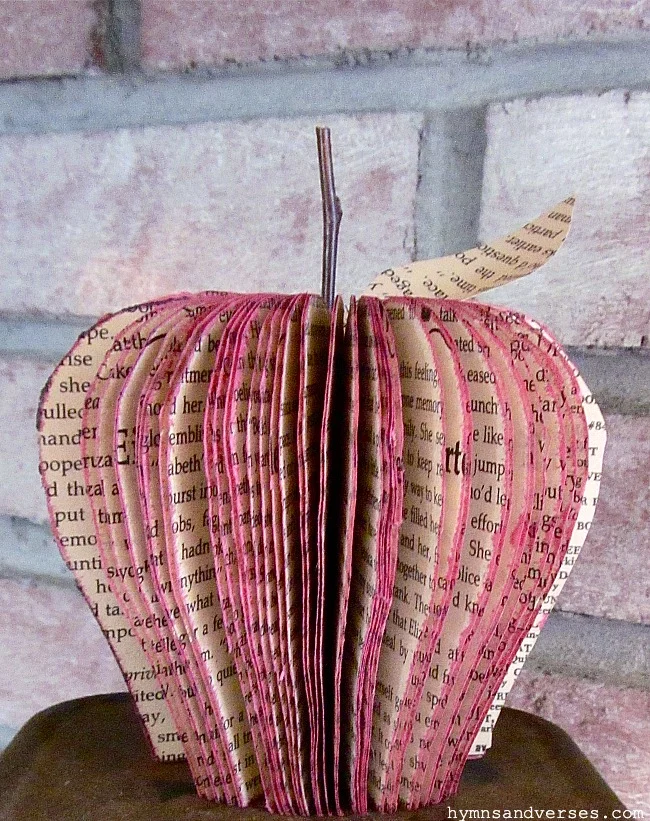 Once your edges are painted. Fan out your pages as shown. Use a bit of hot glue to attach a twig stem. I cut out a leaf from one of the book pages and attached it with hot glue as well.
That's it! Like I shared before, we made these book page apples with a group of ladies from my church. There were some in their 20's and some in their 80's and everyone's book page apple turned out beautifully! So, give it a try!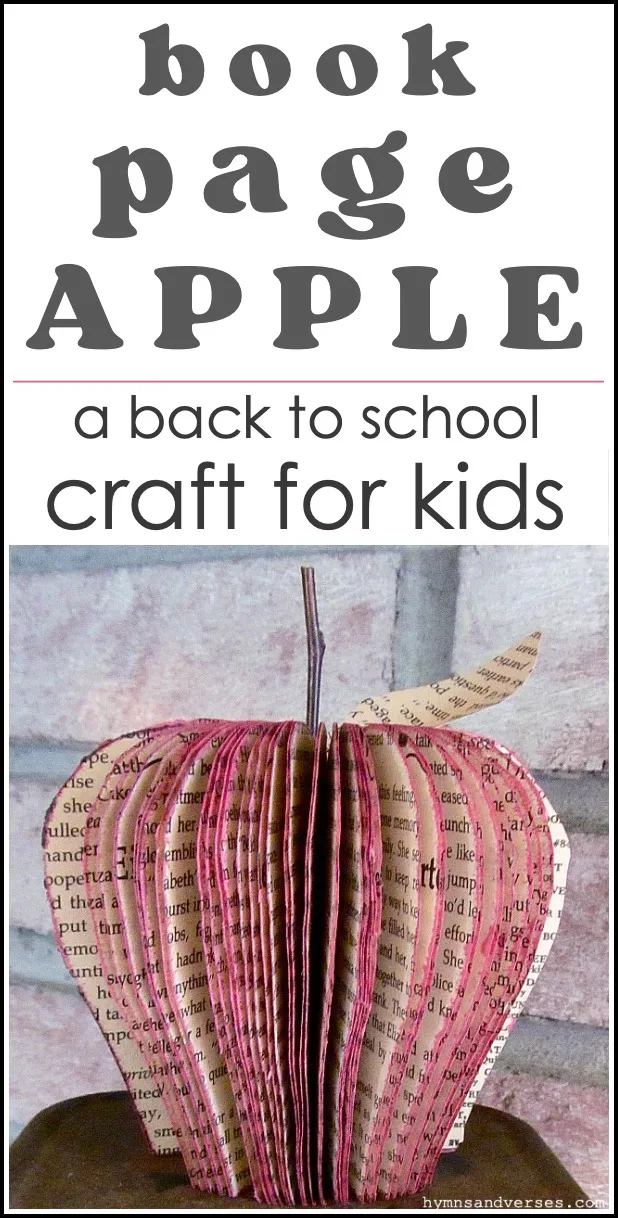 If you like this post, you may also like these easy DIY projects!