I know we've all seen the high end versions of the nautical knotted rope doorstop, or monkey fist knot; but I decided to try my hand at making my own. Surprisingly, it was pretty easy! And, if I can do it, so can you! Here's my step-by-step tutorial for how to make a monkey fist knot!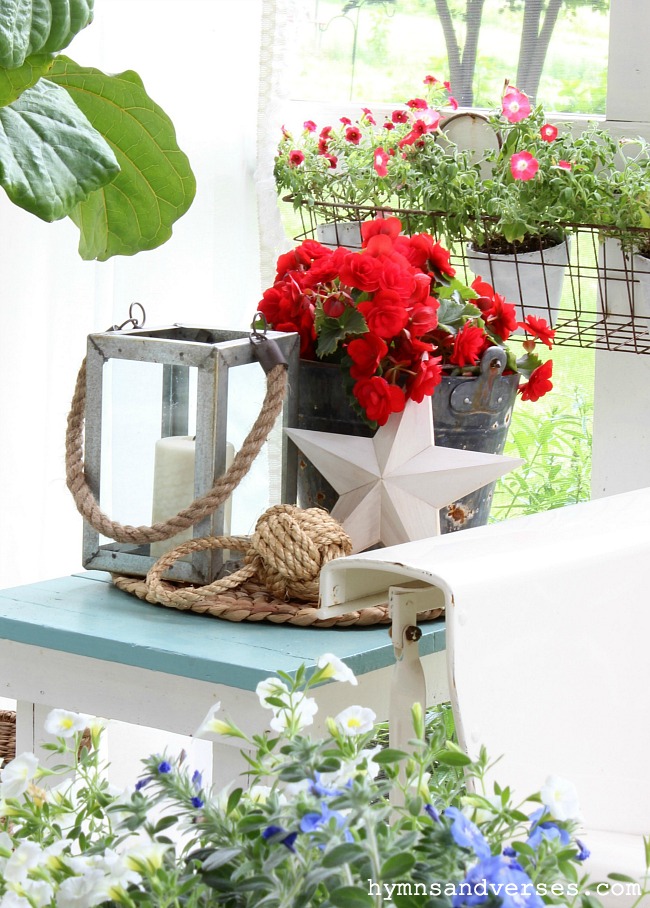 Materials
For this project, you only need 1 thing:
Jute Rope
To make a knot the size of mine, you will need about 3 1/2 yards of jute rope.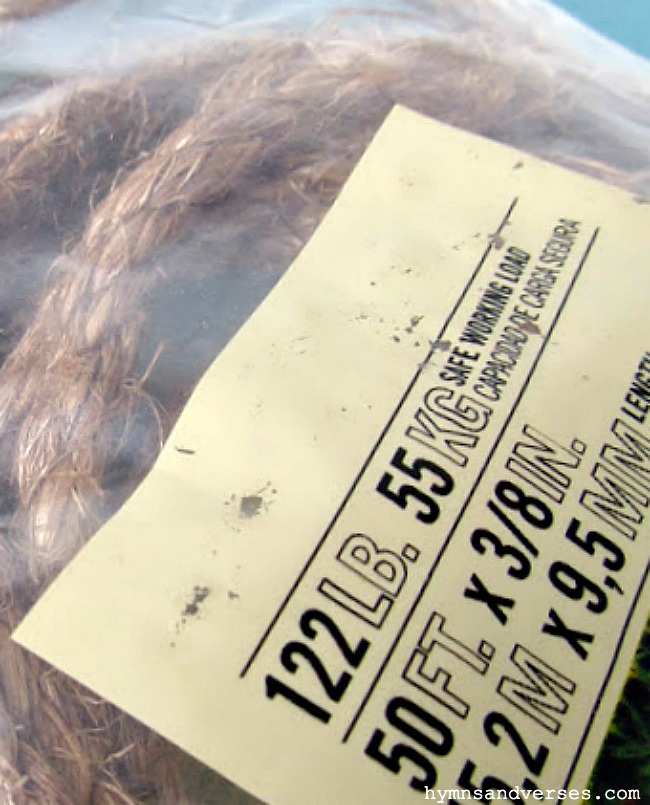 How to Make a Monkey Fist
Step 1. Wrap the rope around your hand five times as shown below. I'm right-handed, so I used my left hand. If you are left-handed, wrap the rope around your right hand. Leave about a six inch tail at the beginning before starting to wrap.

Step 2. Next, hold the rope in your hand so the five wrapped rows are now horizontal instead of vertical (shown below).

Step 3. Wrap the rope vertically around those five horizontal rows.

Step 4. Hold the rope so these last five rows are horizontal instead of vertical. Bring your rope end through the inside opening between the horizontal and vertical wraps.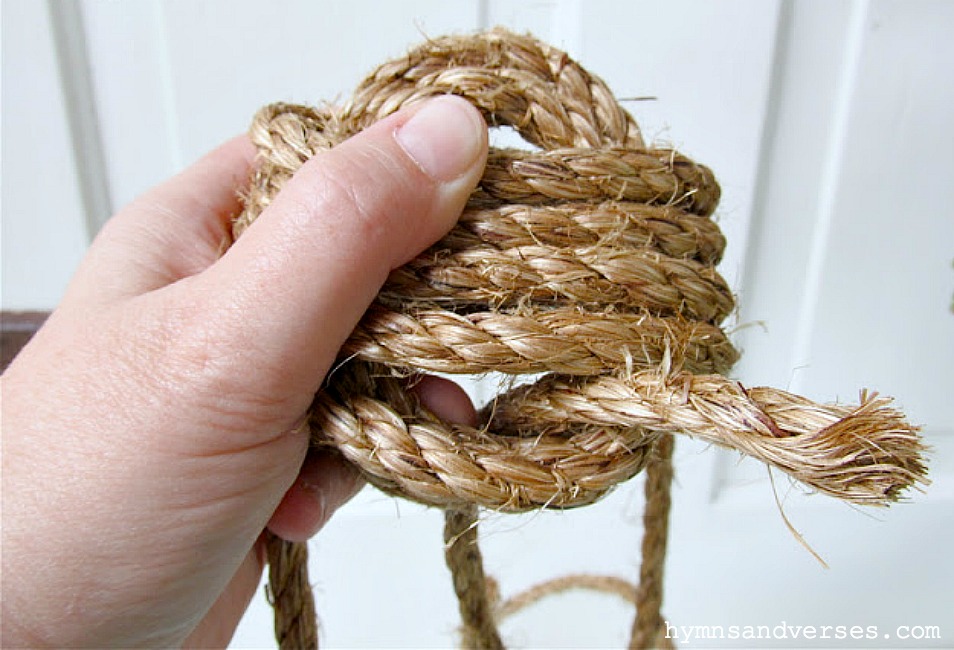 Step 5. Now take the rope over and through the top opening to the back.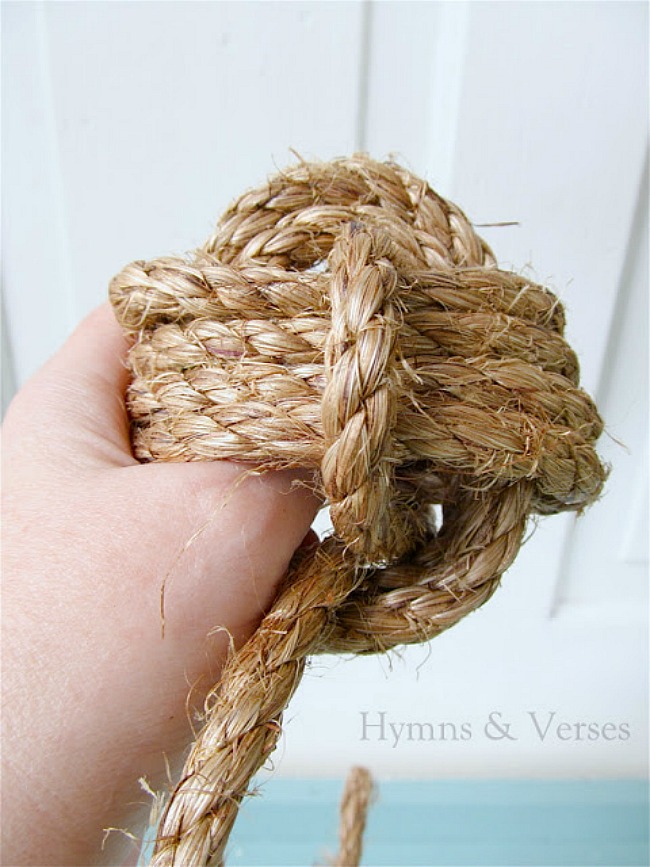 Step 6. In the back, take the rope over the horizontal rows and again, bring it through the bottom opening to the front.

Step 7. Continue to wrap five times around or until you run out of rope and tuck the end inside the rope ball. This will leave you with the beginning tail.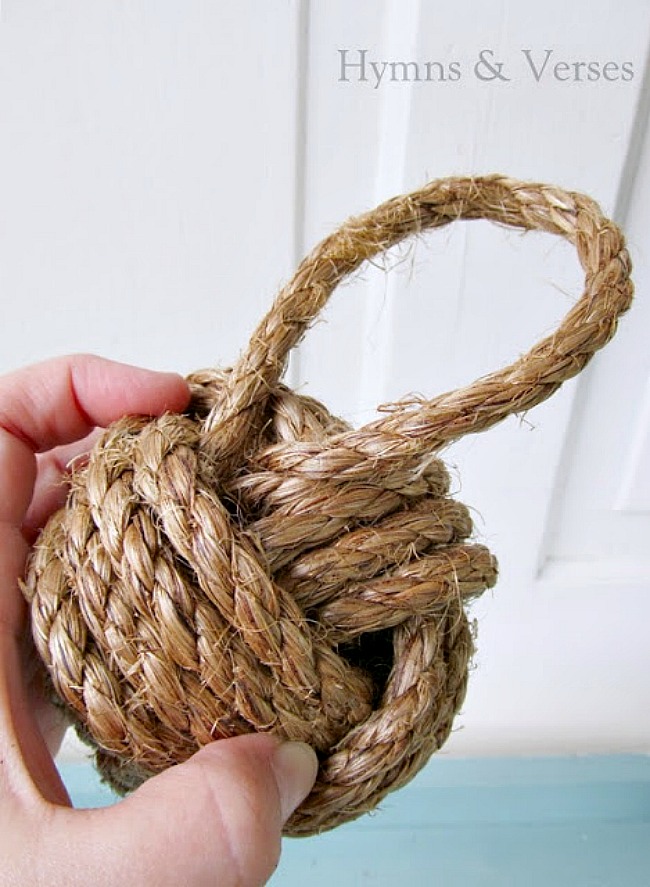 Step 8. Tuck the tail inside the rope ball making a loop for hanging. Use your hands to shape the ball.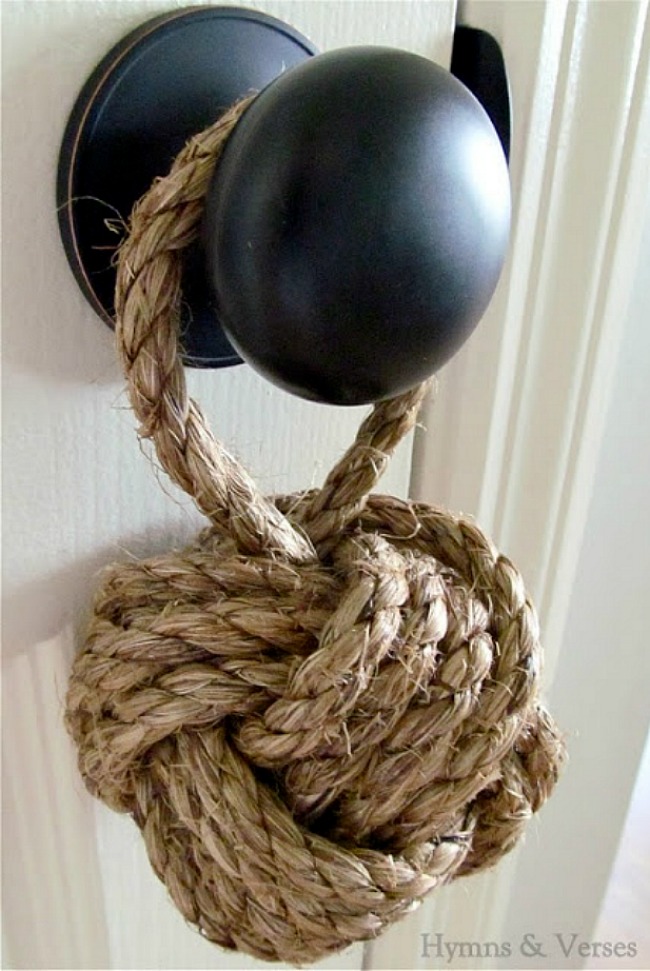 It took me a few tries to get this down. The main thing is to keep your rope wrapped tight as you go. I've seen other tutorials that put a weighted tennis ball or bean bag in the center if you are using the knot for a doorstop. I plan to use my monkey fist mainly as a decor element, so I skipped that step.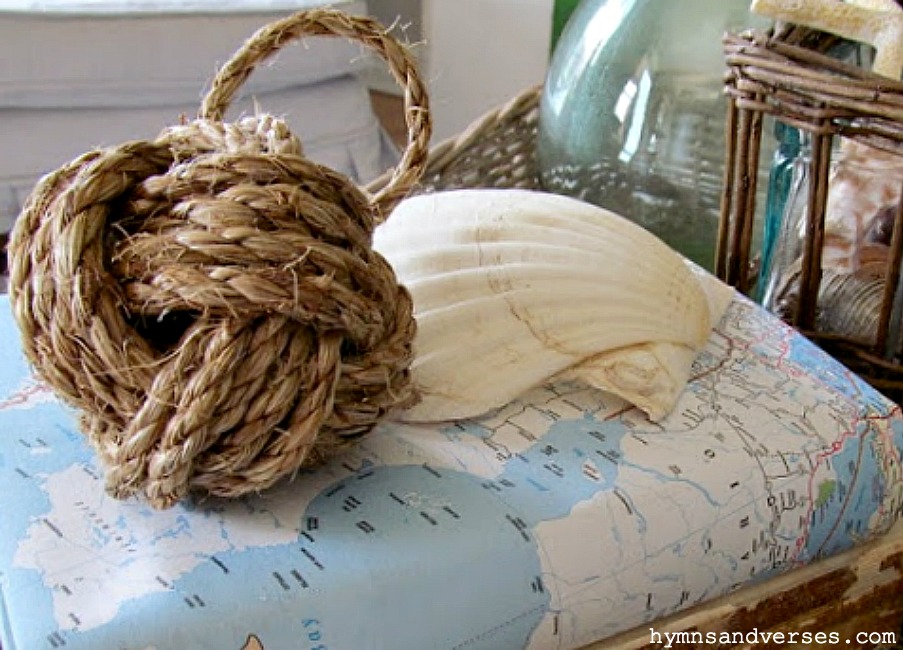 The size of your rope impacts the size of your finished knot. In the photo above, I used a thinner, lighter weight jute and my finished monkey fist knot is smaller.
ROPE WRAPPED CANDLE HOLDER
And, if you have any left over rope from this project, wrap some around a cylinder vase using a hot glue gun to secure as you go. Add some sand to the cylinder and a candle and you've got an pretty coastal candle holder for summer!

ROPE LOVE SIGN
Or, you could make this rope love sign! You can get the full tutorial for the rope love sign in this post.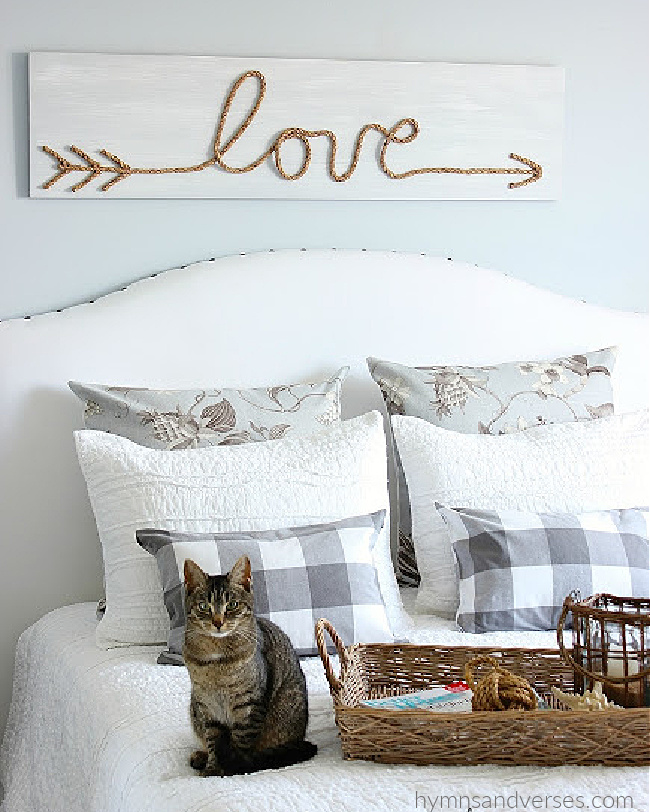 I love the nautical look of these monkey fist knots and they are great summer decor!  Let me know if you give this ( or the other rope projects) a try!  As always, thanks for stopping by!