Have you ever heard of Meadow Tea? If you don't live in Lancaster County, Pennsylvania, or have visited here in the summertime, you probably haven't! But, for those who live here, Meadow Tea is a summertime staple!
Welcome to the Cozy Living Series
I'm sharing all about this summertime drink as part of the monthly Cozy Living Series hosted by Jennifer of Town and Country Living. Cozy living is all about taking time to enjoy the things you love! Anything that gives you a warm and cozy feeling or a sense of familiarity! At the end of today's post, you'll find more cozy living ideas for the month of June from some of my blogging friends! I hope that you'll take some time to visit each one! We love visits from new readers, and we love comments even more!!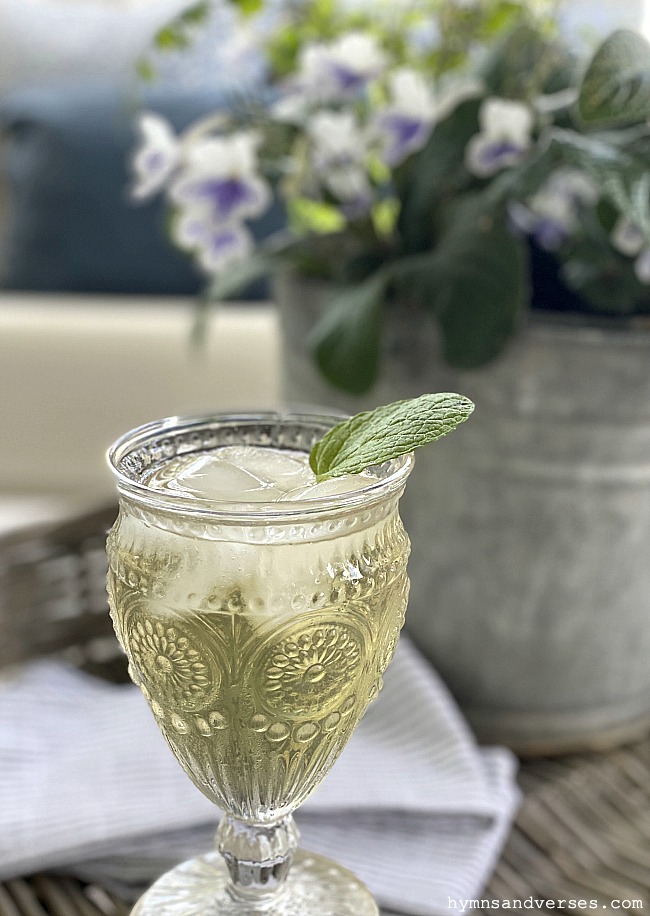 So, what is Meadow Tea?
Well, I'll tell you what it's not. It's not actually tea. It is mint that is steeped and served over ice in the summer months. It was termed meadow tea because mint tends to be invasive once planted and it "took over the meadow". To use up all of this mint, the Pennsylvania Dutch used it to make a refreshing summertime drink.
Most often the type of mint used is Apple Mint. Apple Mint is slightly sweeter than other mints. My friend, who grew up here in Lancaster County, has some of this variety growing in her garden. You can see it in the photo below. The leaves have a "fuzzy" texture to them.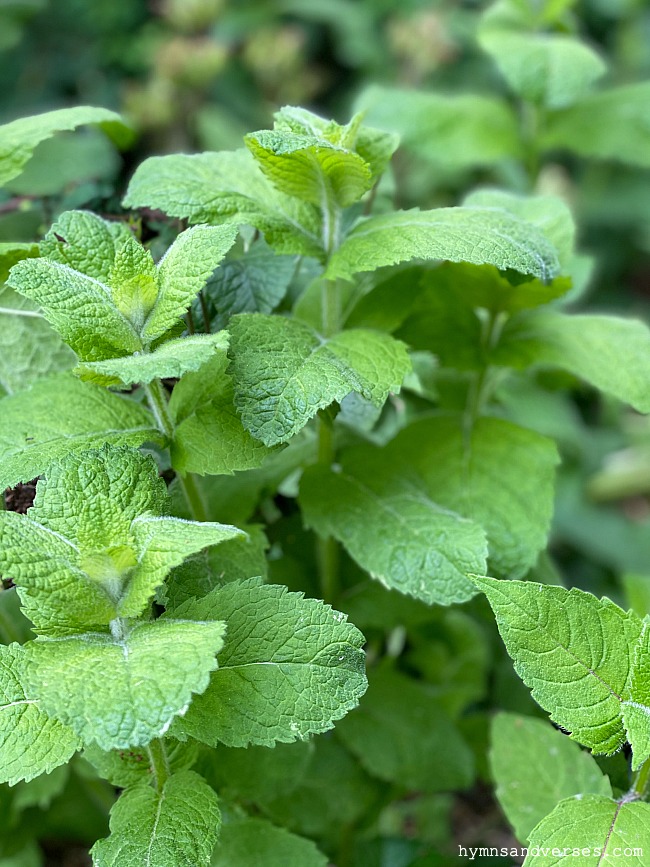 Here in Lancaster County, you will see homemade signs by the side of the road for Meadow Tea sold out of a picnic cooler in a reused milk jug!!! And, it will cost you $5 for a jug of this refreshing summer drink. Clearly, it's more cost effective to grow your own mint or even pick up a bunch at your grocery store! If you don't have a garden to grow mint, you could do a container garden on a small porch or deck. Over time, one plant will multiply and you'll have loads of fresh mint!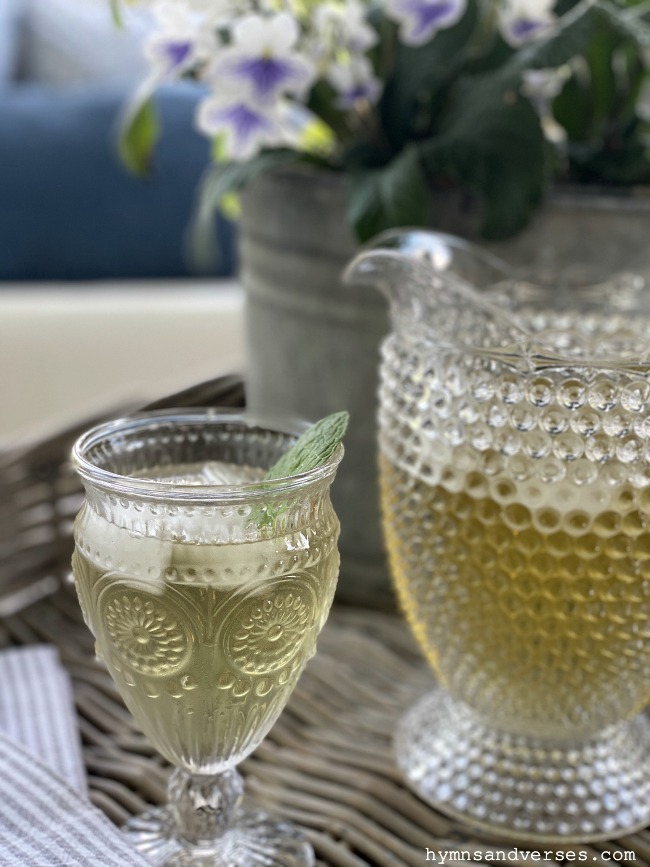 How to make Meadow Tea
It's so easy that I'm not even going to share it with a recipe card! You just gather a bunch of the mint from your garden (enough to fill a colander). Rinse the mint with water to make sure it's free of debris or bugs! Add approximately one gallon of water to a large pot. Bring the water to a boil and then add the mint (stems and all). Remove from heat and cover. Let steep for up to one hour. The longer it steeps, the stronger the tea will be.
Use a small hand held sieve with a paper coffee filter to strain the tea into your pitcher or other container. Add sweetener to taste. You can use sugar, stevia, or honey. The Amish make it pretty sweet, but I tend to like mine with less sugar. For one gallon of tea, I add approximately 1/4 cup of sugar to sweeten.
I hope you enjoyed learning about this local Pennsylvania Dutch favorite! And, please let me know if you make some!


Making It in the Mountains / Hymns and Verses / Finding Silver Pennies / Creative Cain Cabin

Duke Manor Farm / Town and Country Living / Vinyet Etc. / Sincerely Marie Designs