Happy Saturday! I'm just popping in quickly to tell you that, by reader request, I am selling the Silhouette cutouts I used to make the banner for my Christmas hot cocoa station.
I also used these cutouts when I decorated at our church for Christmas. I used them in the Christmas tree,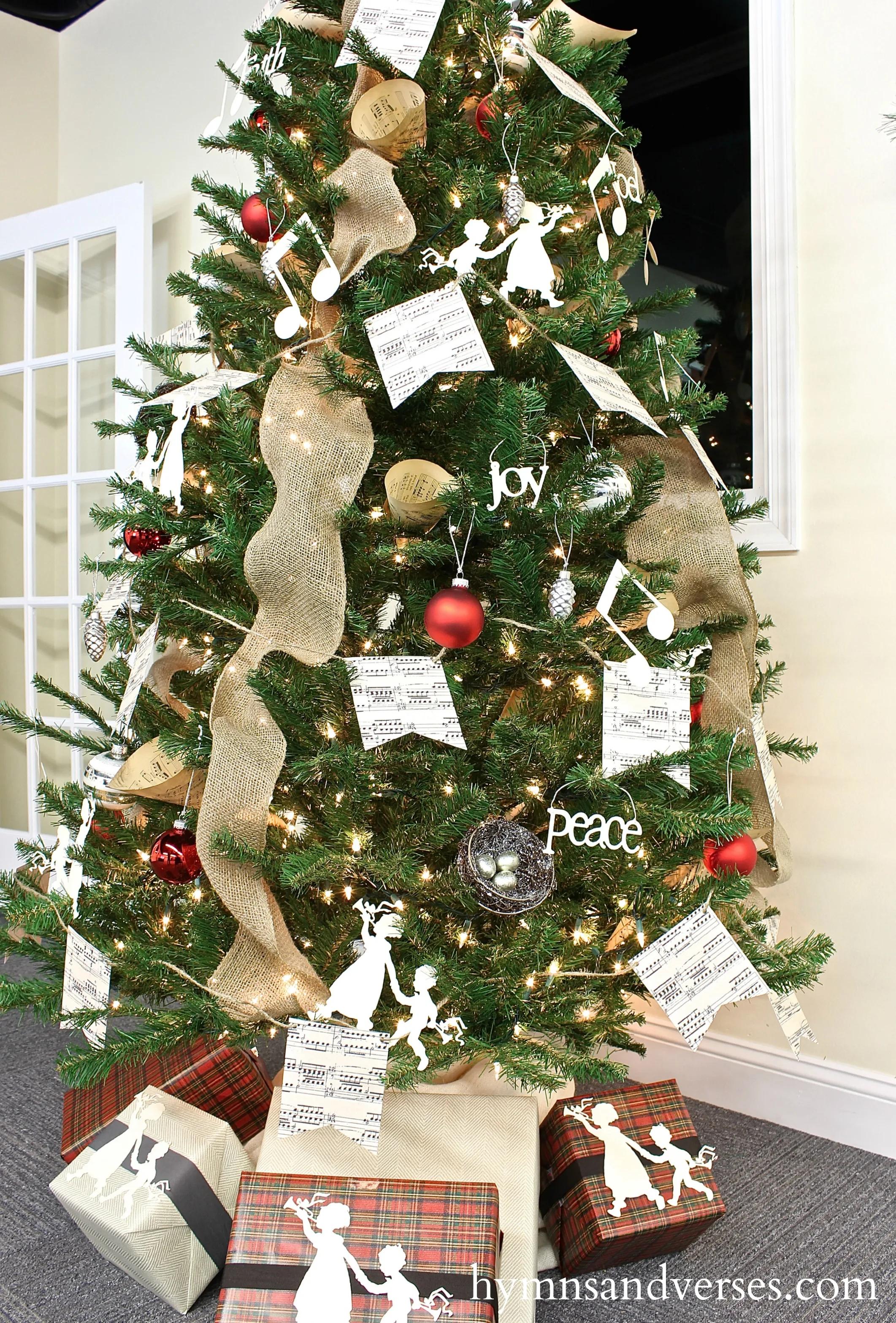 on packages,
and tucked one in a wicker basket of greens.
If you would like to purchase these cutouts, I listed a limited quantity in my Etsy shop HERE. Thanks for stopping by today and, as always, thanks so much for your support! I can't tell you enough how much it means to me!
P.S. If you haven't received a response to a comment left recently, it's because I'm still trying to figure out comments here on my new Word Press site. Thanks for your patience!
Have a great day! I'll be back here tomorrow to share my Christmas bedroom! Hope to see you then!