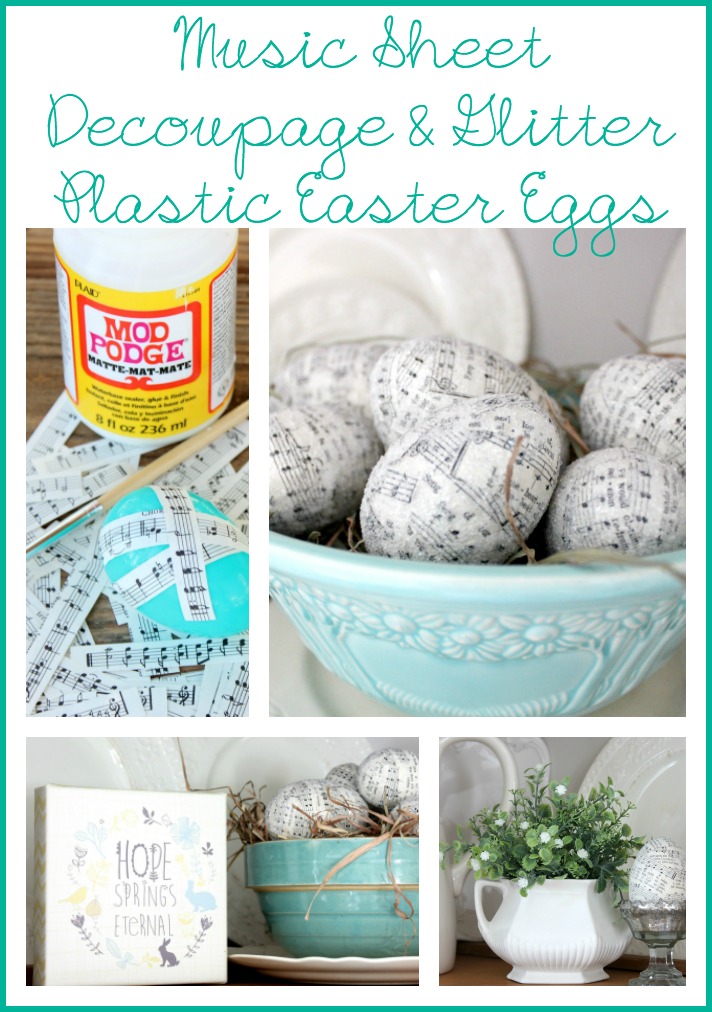 These music sheet decoupage and glitter plastic eggs look great in cottage or farmhouse style Easter and Spring decor.  Here's what you need for this project:
plastic Easter eggs
Modge Podge
paint brush
old hymnal or sheet music
white glitter (I used "Diamond Dust" available at most craft stores.)
Cut your music sheets into thin strips that are about 2 1/2 inches in length.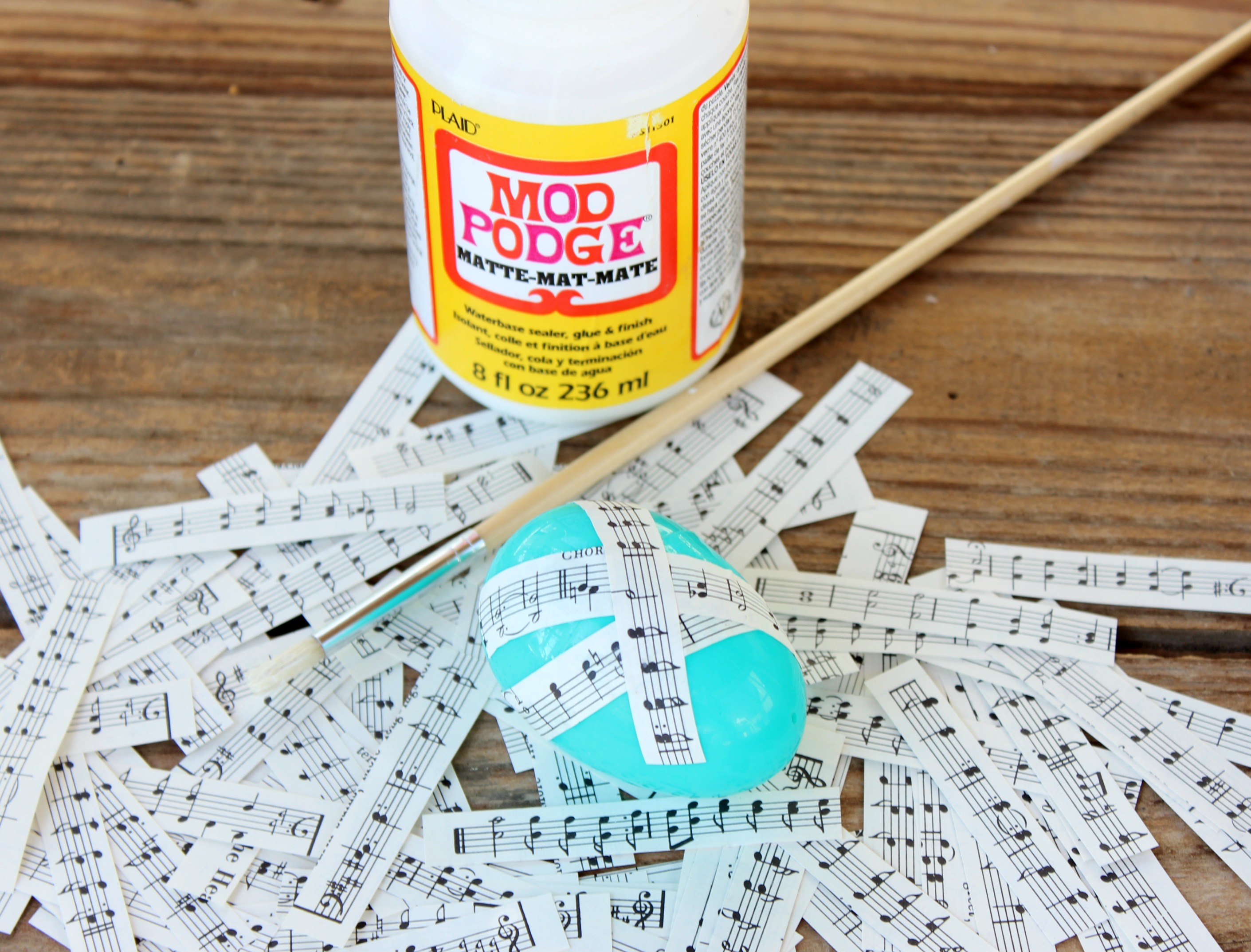 Use your paint brush and Modge Podge to attach the strips to the plastic eggs.  Overlap to cover the entire egg.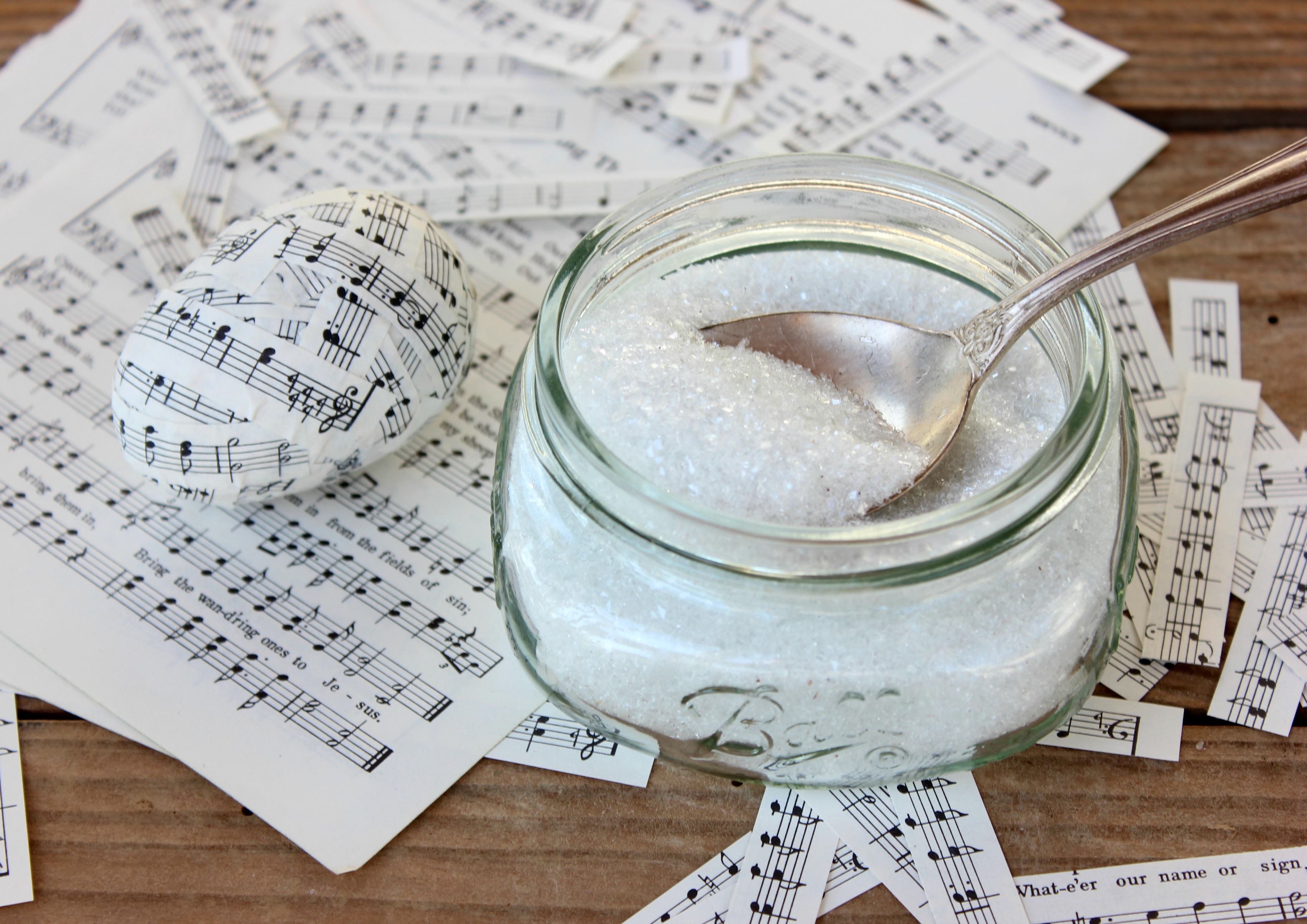 Once the egg is covered, brush a thin coat of Modge Podge on the entire egg and sprinkle with the white glitter.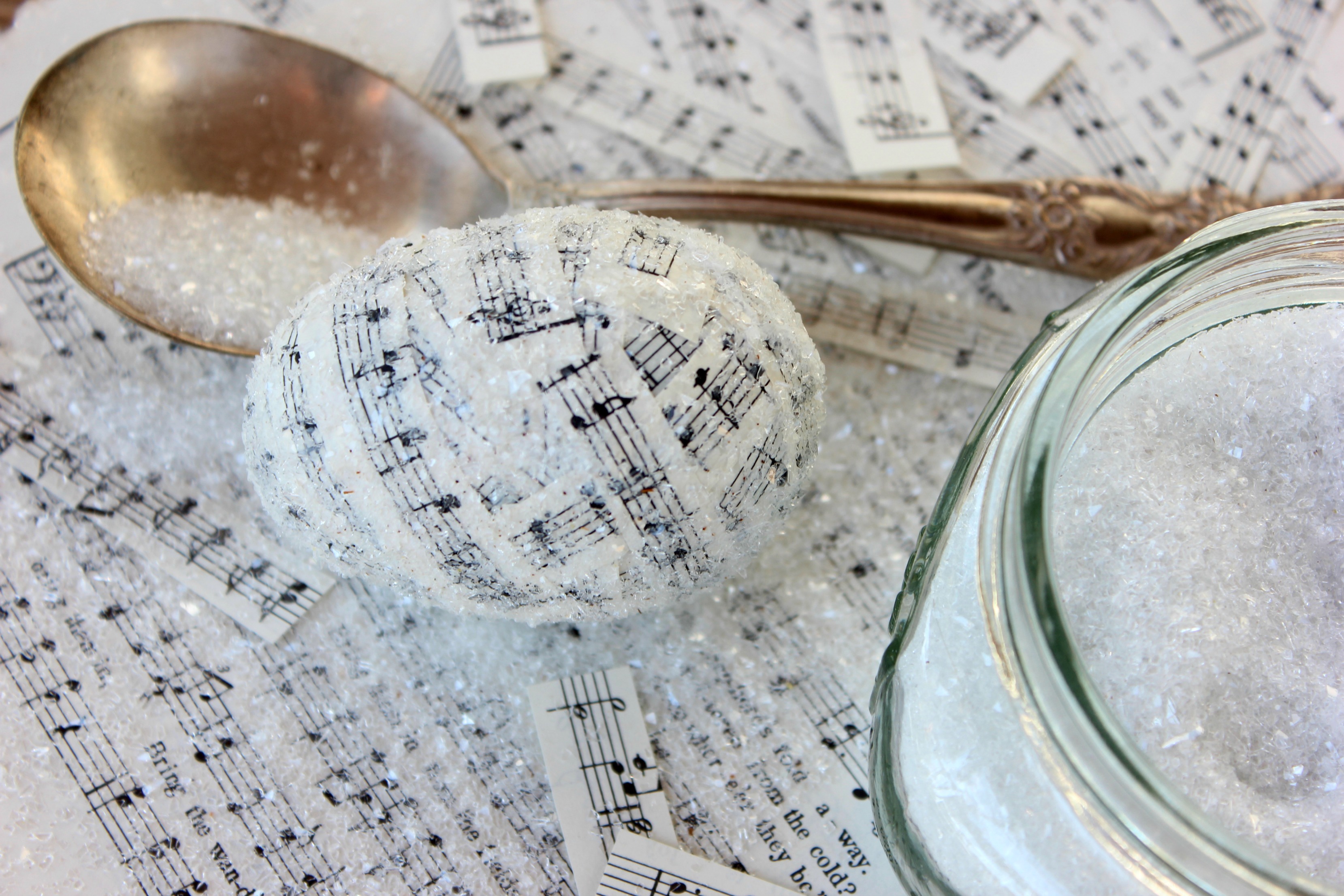 Let air dry and you have a sparkly music sheet Easter egg.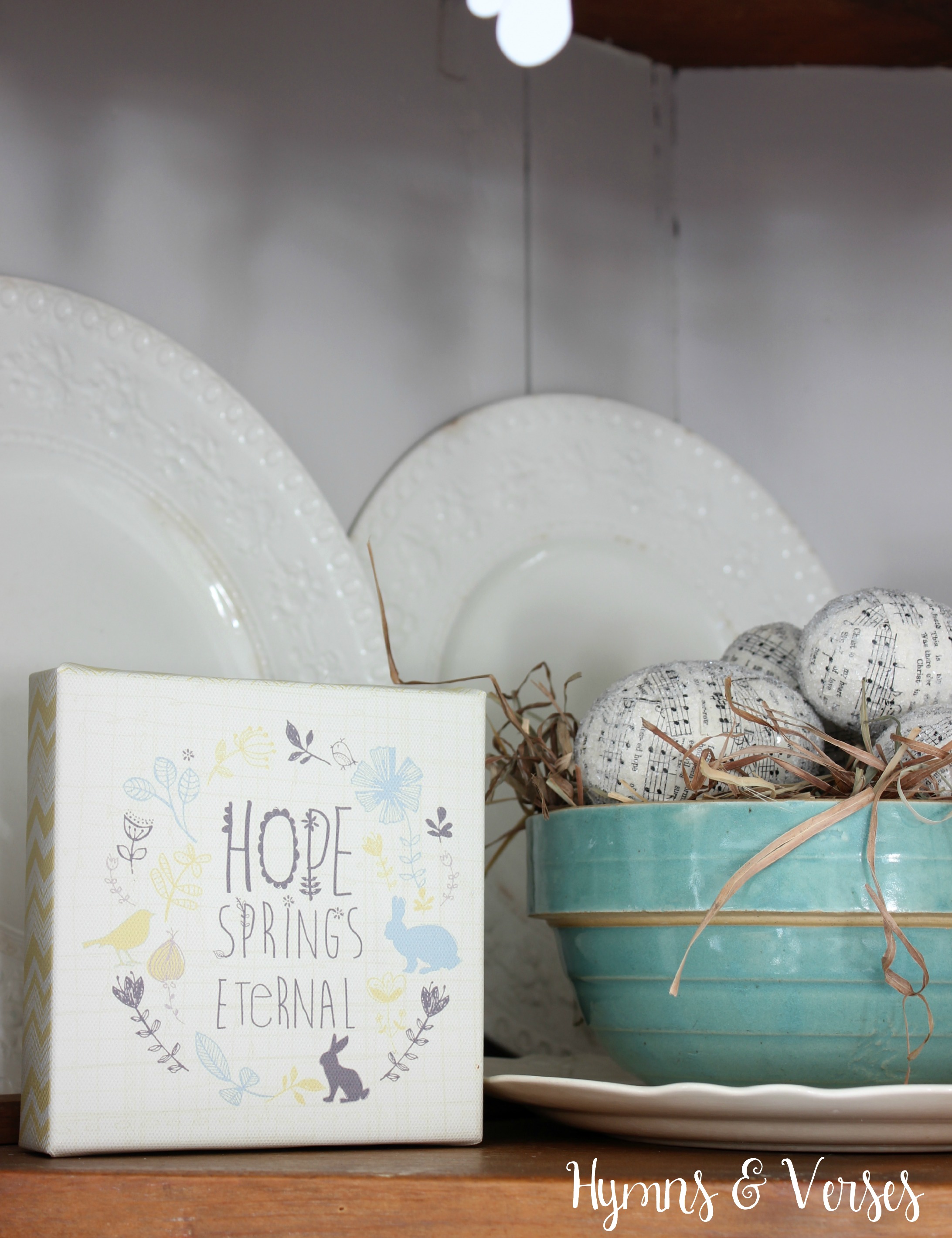 This is a project that really can't be messed up, so get the kids involved!  I made a lot of these eggs three years ago and I use them each year!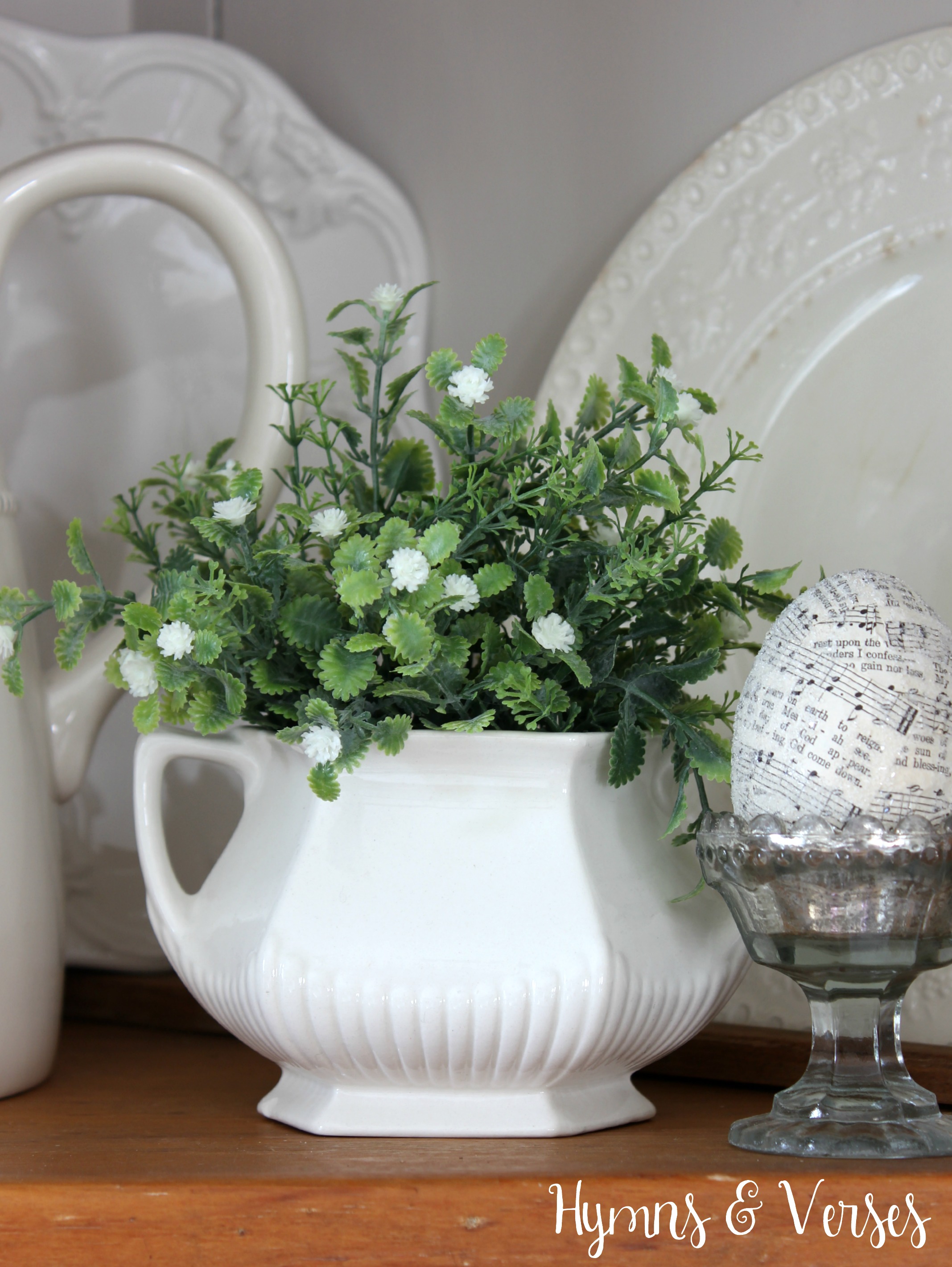 The pics shown here are from last year's Easter decor.  And, you will see them again in my home's Easter decor this year!
Happy first day of March!  It's a beautiful sunny day here and I hope it is where you live too!  If you missed the March calendar printable yesterday, you can find it HERE.  Also, thanks to everyone who told me about the link problem with the bunny banner!  It's all fixed now!   I'm so glad you like the printables!!