It's July 4th – A day full of picnics with family and friends capped off by fireworks! We have plans to go to our small town park to enjoy all the festivities!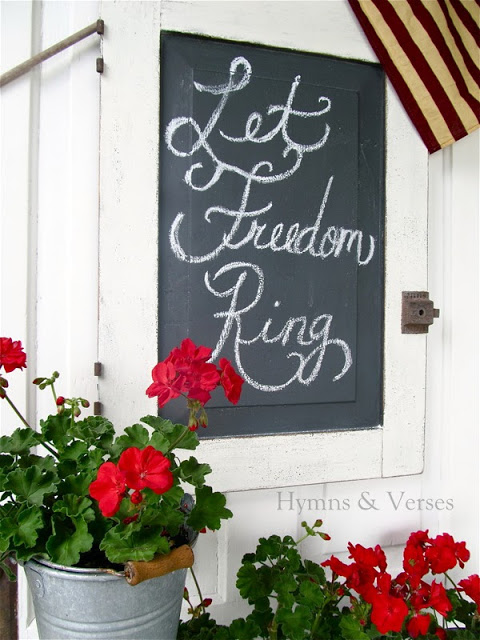 But, I hope that we all take a moment today to remember what this day commemorates. These are the closing lines of the Declaration of Independence.
"And for the support of this Declaration, with a firm reliance on the protection of divine Providence, we mutually pledge to each other our Lives, our Fortunes, and our sacred Honor." Signed July 4, 1776.
My country 'tis of thee, Sweet land of liberty, Of thee I sing:
Land where my fathers died, Land of the pilgrim's pride,
From every mountainside Let freedom ring!
Happy Independence Day!
Sharing today at:
Blessings,