Did you know that some schools no longer teach children cursive handwriting? I recently read this and was shocked! After thinking about it, I guess it's to be expected. In this age of technology, there seems to be less need for handwriting, especially cursive handwriting.
This makes me a little sad because I don't think an email or text message is a good substitute for a handwritten note or letter. If I had children in school now and they weren't learning to write cursive, I think I would teach them this art myself. First, if you don't know how to write it, then how do you read it? I can't imagine not being able to read the handwritten letters left to me from my mom or not being able to read a historical document at a museum.
Do you remember practicing each of those letters in school? And, then working to personalize your own handwriting style, especially your signature! Those memories came flooding back as I worked to create my own handwriting wall chart for you!
Handwriting Wall Chart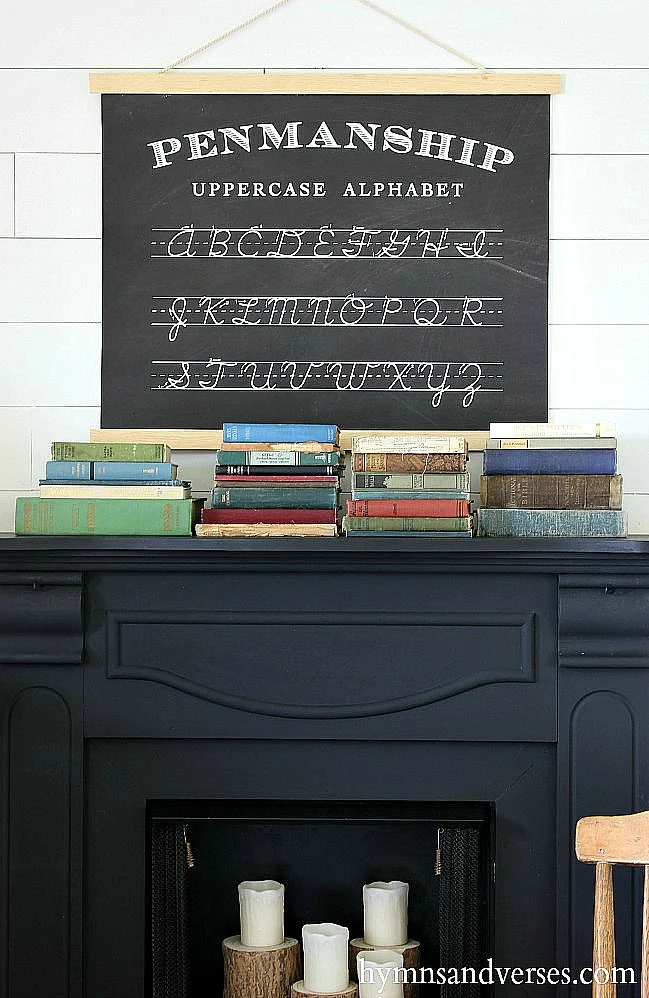 I like the vintage look of this chalkboard-style print and think it looks great with almost any style home decor. You can have this print enlarged and printed at your local office supply store. Mine is a 24″ x 36″ print. For the wood trim at the top and bottom of the wall chart, I used wood screen trim from Lowe's that I cut to size. Then, I used a bead of hot glue to attach the chart to the wood trim. You can tie or glue a cord to the wood trim to create a hanger.
And, then I decided to make this printable handwriting chart in two more styles – a green chalkboard with white print and parchment with black print. I'm not sure which one I like more?
I hope you like this handwriting wall chart and that you'll make one for your own home! It's a great decor piece at this "back-to-school" time of year! You can find all three versions of this printable in my FREE Printable Library. Thanks for stopping by today!