So, I'm here today to tell you that I've been keeping a secret!   I've been updating our master bedroom!  When I first began my blog about four years ago, I took our bedroom dark to bright by removing the carpet, painting the walls, making our own upholstered headboard, and painting some thrifted furniture.   It has remained pretty much the same since then.  Lately, like the past six months, I've had the urge to update a few things.  But, I wanted to keep this update easy on the pocketbook.  The first thing on the list was to find some inexpensive nightstands with drawers.  I didn't really care if they matched or if they were old, because I knew that I could give them a fresh look with some paint.  But, I just wasn't finding anything that I liked.  So, I did what all women who dream do – I went to Pinterest to find some inspiration!   I searched for nightstands and found a lot of people using the Ikea Rast dresser as a nightstand.  The Ikea Rast Hack is so popular on Pinterest with hundreds of pins showing unique and creative ways to personalize this little dresser.
This post was sponsored by Maison Blanche Vintage Furniture Paint.
Why use the Rast dresser as a nightstand?   Well, it really is the perfect size – it's not too deep and is a great height for a nightstand, it's made of solid pine wood and not particle board, and, it's only $34.99!   Mark and I had a Saturday night date to Ikea and three hours later, we were back home with two Ikea Rast dressers to be assembled! Then for the fun part, transforming the Rast into a cottage style nightstand.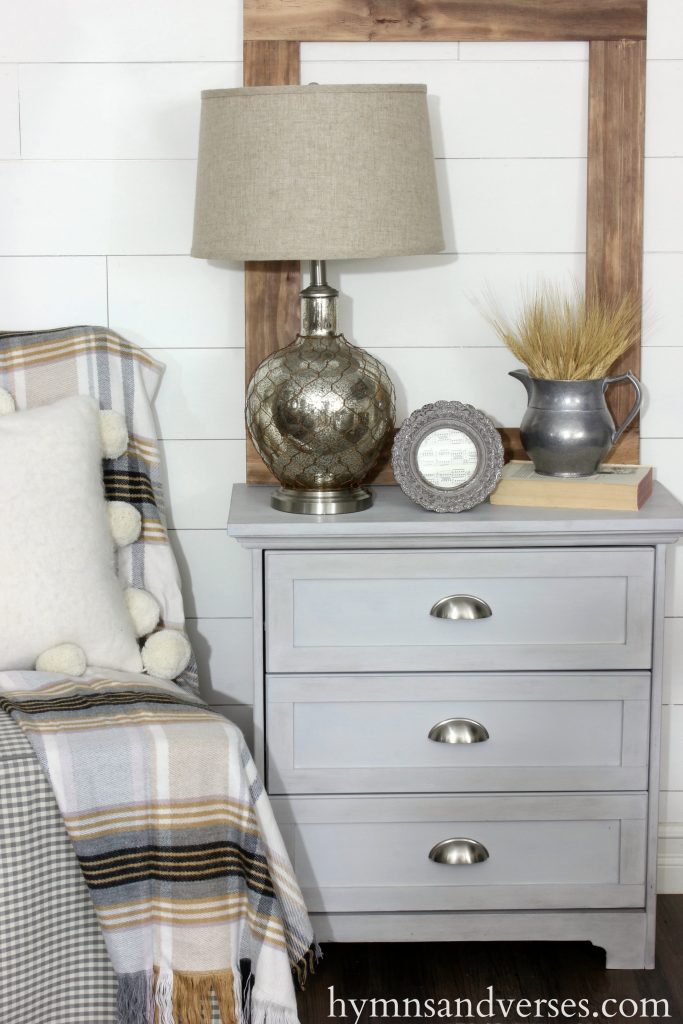 I will be honest and say that I probably looked at every Ikea Rast hack on Pinterest.  I ended up pulling ideas from multiple hacks to make these nightstands.  It was really easy to do, once we knew what was needed to achieve the look.  A trip to Lowe's and we had everything we needed.  I'll share a step-by-step tutorial in a later post, but today will focus on the paint technique and supplies that I used for the nightstands.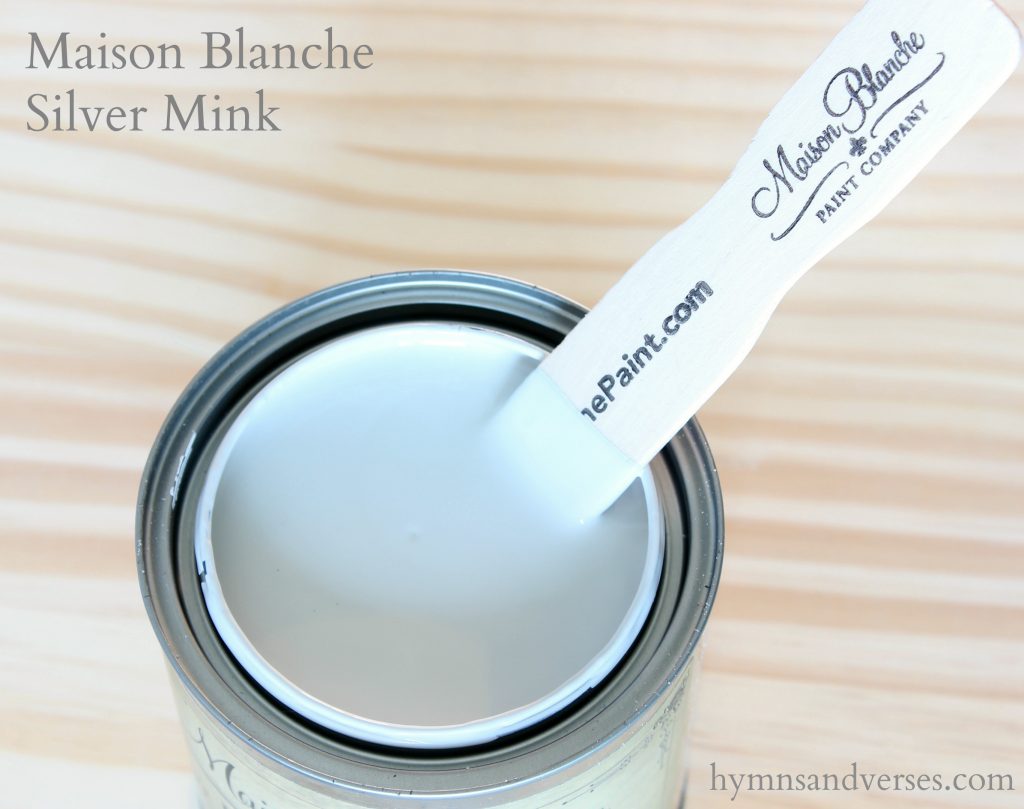 Because I used Maison Blanche paint, I didn't bother to prime the raw wood.  I got great coverage with just two coats of Silver Mink.  This is a new color for me and I love it!  It's a nice, neutral light gray.  Maison Blanche products have the prettiest packaging!   They even make their paint sticks pretty!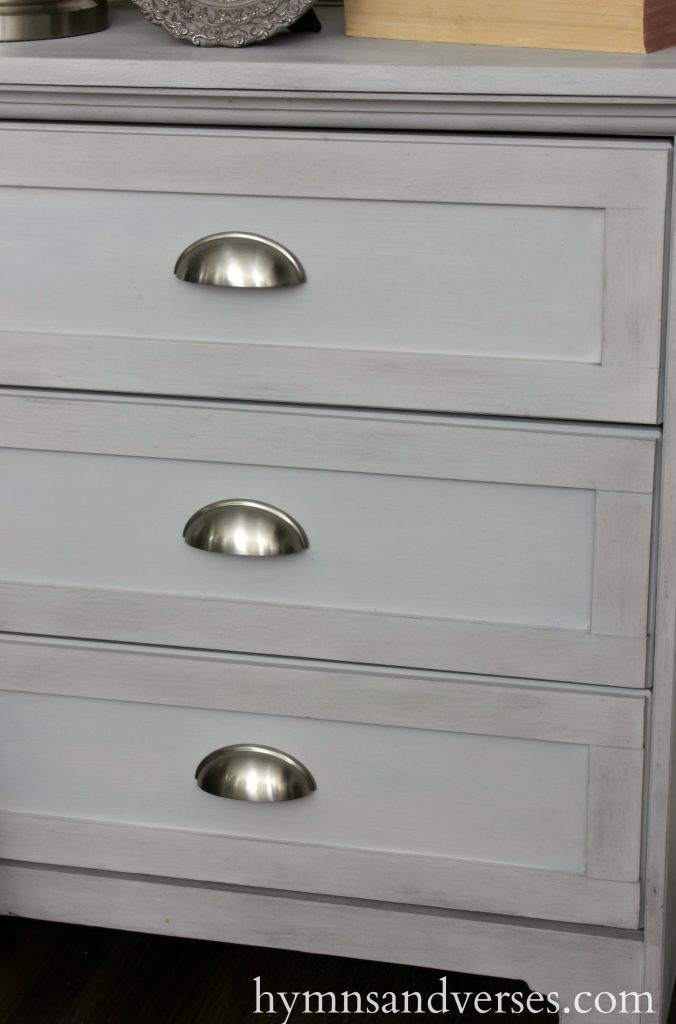 I wanted to deepen the gray color a bit, so I used Maison Blanche Lime Wax in Gray.  For the final step, I used a mixture of Maison Blanche Clear Antique Wax and a teeny, tiny bit of Maison Blanche Dark Brown Antique Wax.  I used a small chip brush to lightly brush this mixture over the dresser, except the center areas of each drawer.  I think this gives the piece some depth and richness.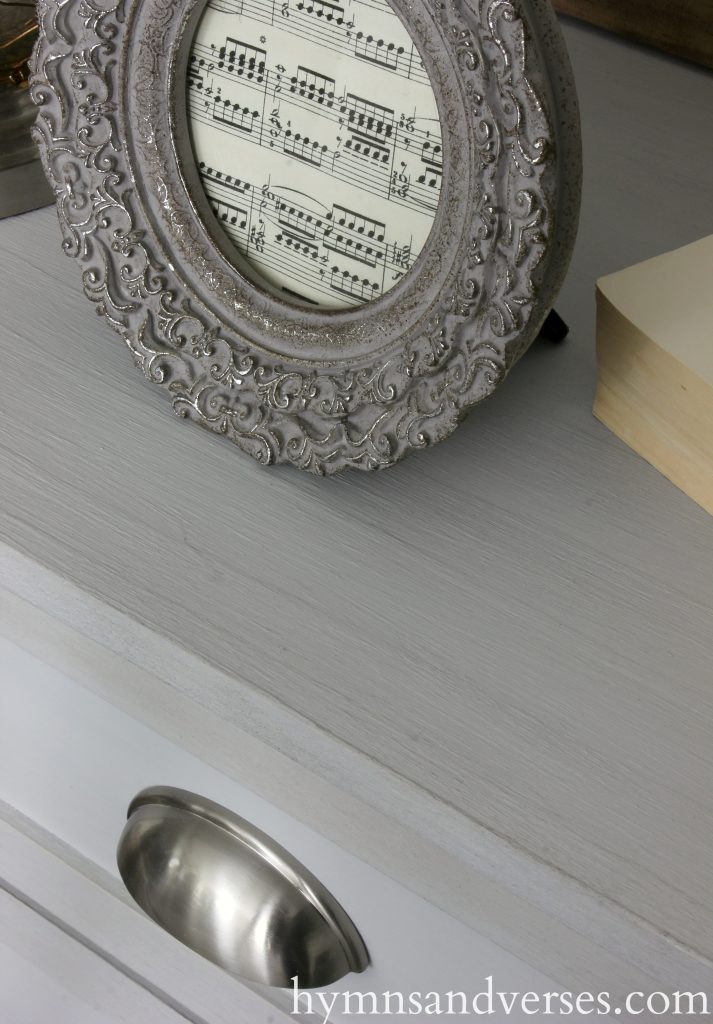 You can probably tell from the photos that I staged these shots in my living room.   That's because I have several projects in the works in our bedroom that aren't quite ready for a reveal!  So, what do you think of my Ikea Rast Hack?  As I mentioned earlier, I'll be back on another day to show you how we changed the style using some pieces of wood trim and new pulls from Lowe's.  You can see the building plans and tutorial HERE.

Below are links to see more paint transformations using Maison Blanche Vintage Furniture paint from some of my blogging friends!