Do you love having house plants in your home! They really do brighten up our spaces, especially in the winter months! But, do you have a cat or dog? If you do, you should be aware that there are certain house plants that are toxic for them. Thankfully, my cat Sadie, doesn't seem too interested in most of my plants. But, I still take care to see if a plant is harmful to cats before bringing it into my home. So, today, I'm going to share some of the cat friendly house plants that I have or have had in my home!
There are definitely degrees of toxicity with house plants. Some plants, if ingested by a cat, will just give them a tummy ache. But, it's important for any pet owner to know if they are bringing something into their home that can cause harm to their cat. In today's post, I also share the website that I search when I'm at a greenhouse to see if a plant is dangerous to cats.
Like I said earlier, I'm fortunate that Sadie doesn't seem to bother with most of my plants. But, I have definitely found that certain plaints seem to attract her. Her absolute favorite plant to snack on is a Maidenhair Fern. She is really enjoying this one that I have now and I'm shooing her away several times a day! I do have a few plants that are toxic, but I keep those up high where she can't get to them, like this angel vine on the top shelf of my corner cabinet.
My post for the Top 10 House Plants Safe for Cats was originally published back in 2019, but I'm bringing it back today for Home and Decor Encore.
WELCOME TO HOME AND DECOR ENCORE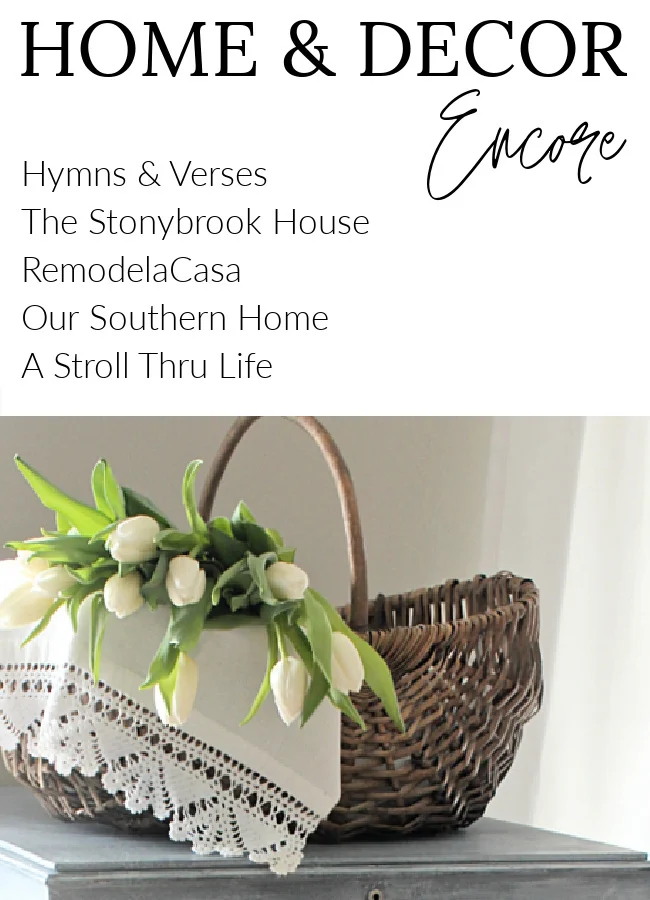 HYMNS AND VERSES | CAT FRIENDLY HOUSE PLANTS
THE STONYBROOK HOUSE | SALTED CARAMEL BUTTERCREAM CHOCOLATE GANACHE CAKE
REMODELACASA | DIY CANTILEVER SHELVES
OUR SOUTHERN HOME | SPRING DINING ROOM