This week I've been busy decorating for spring in preparation for my Spring home tour next week! One classic spring decor staple is a bird nest! I have several faux bird nests that are all unique. Some have tiny faux eggs and some don't. And, I even have one real nest that we found in our Christmas tree one year! I almost always use one of these nests in my spring decor!
Seeing my collection of nests this week, reminded me of a blog post that I wrote back in 2016 about decorating with bird nests for spring! And, I thought it would be a great post to share for this week's Home and Decor Encore!
As always, you can visit each post by clicking on the BOLD title above each photo. That will take you to the full post. I hope you enjoy these weekly shares from our archives!
Welcome to Home and Decor Encore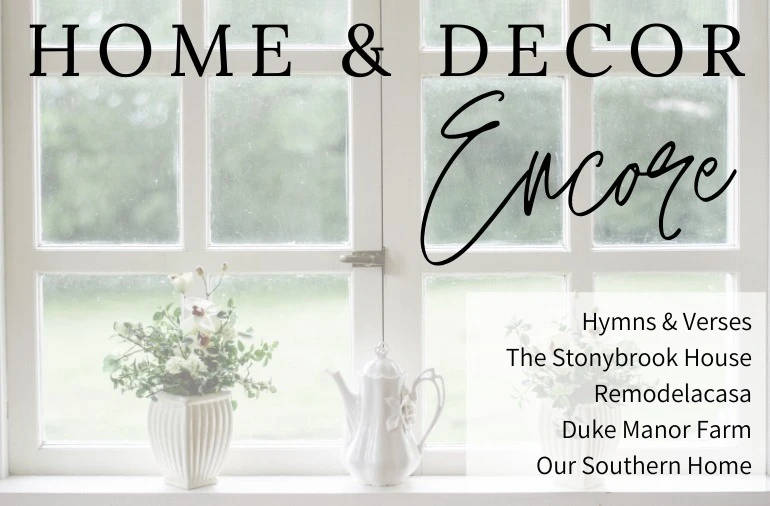 HYMNS & VERSES | BIRD NEST DECOR FOR SPRING
DUKE MANOR FARM | ST. PATRICK'S DAY WREATH
REMODELACASA | DIY WOOD BOX PLANTERS
OUR SOUTHERN HOME | SPRING HUTCH