Have you had a chance to put away your Christmas decor? Most of mine is stored away until next year! I still have a Christmas tree on my screen porch (that I didn't even share this year)! I'm hoping to get that put away tomorrow! But, now it's time make our homes cozy for the winter months. And, for this week's Home and Decor Encore post, I'm sharing a post from 2016 that is all about decorating ideas for winter.
WELCOME TO HOME AND DECOR ENCORE
The Home and Decor Encore team took a break over the Christmas and New Year's holiday, but we are back today with some great seasonal posts! This week Lori from The Stonybrook House is going to show us how she organized her drawers with cereal boxes! Laura from Duke Manor Farm is sharing tips for last minute Valentine ideas with things you have in your home! Cristina from RemodelaCasa is showing us how to build storage shelving. And, Christy from Our Southern Home has a great idea for organizing your child's school artwork!
To view each post, just click on the BOLD title above each photo below!
HYMNS & VERSES | Winter Home Decorating Ideas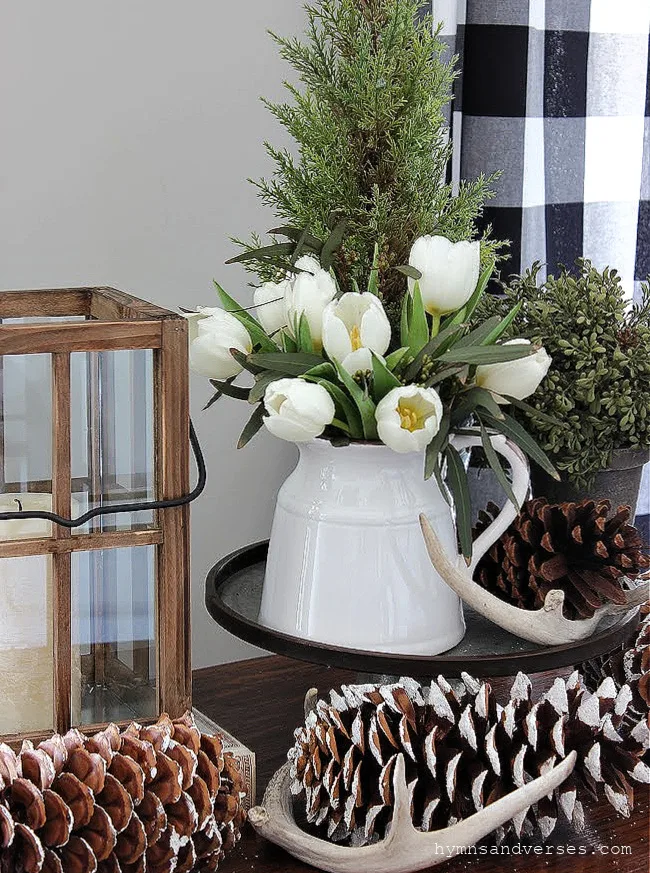 THE STONYBROOK HOUSE | CEREAL BOX DESK ORGANIZER
DUKE MANOR FARM | LAST MINUTE VALENTINE IDEAS
REMODELACASA | DIY BASEMENT SHELVES
OUR SOUTHERN HOME | ORGANIZING SCHOOL MEMORIES
I hope you are enjoying this weekly series. It will soon be one year that we've been sharing each Friday! And, it's such a great way for us to bring our older content up-to-date!