Happy Tuesday! It's a bright, sunshiny day in Pennsylvania and the crazy groundhog didn't see his shadow? I don't understand the groundhog's prognostications, but I'll take an early spring! But, it's still winter and there's snow on the ground, so today I wanted to share a few things that I've done to tide me over until I can go full on spring with my decor! So, here are some winter home decor ideas!
winter decor ideas
Since Christmas, I've made some changes in the living room. All of the previous red and white that had been in this space has been packed away for next year! But, I did intentionally leave out some things from my Christmas decor that work well into the winter months. A stag head hanging on the wall is perfect for winter months. I've had this twig stag head for years and mounted it onto a wood slice that I painted black and did a chalk design around the edges. Hanging around the twig stag head is a small grapevine wreath and I wove some eucalyptus branches into it.
On the library tabletop there are some winter "accessories". Just like we have accessories for our wardrobes, our homes also need some accessories.
Here are some that I like to use in my winter home decor:
pinecones
antlers
evergreen branches
candles
wood accents
white florals
mittens and scarves
wooden skis
sleds
ice skates
cozy throw blanks
faux fir pillows
On the library table, I used some of these winter accessories to create a winter vignette. Sugar cones, antlers, a lantern with a candle, and some white tulips from the grocery store. And, there's a mini cypress topiary that I picked up recently. The greenhouses bring in a lot of them for the Christmas season and they are often discounted at this time of year.
I made these arrow pillow covers using a wool applique technique. And, the arrows are a subtle nod to Valentine's Day.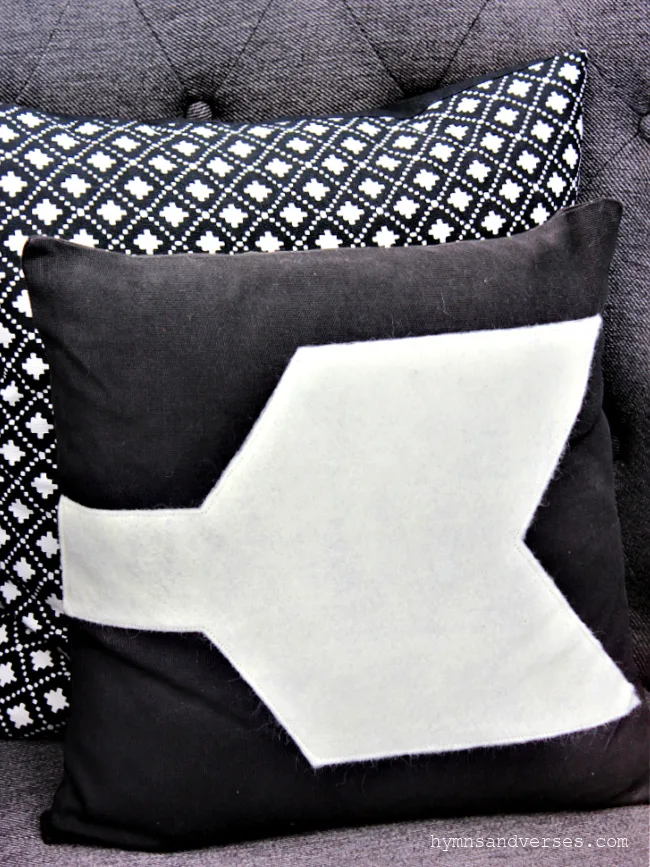 Of course, I couldn't help snapping a pic of Sadie perched on the back of the chair looking at all the birds in the front yard!
Thanks for stopping in today to see my winter home decorating ideas! Stay cozy!