Summer will soon be here! It's the perfect time to incorporate some beach or coastal themed objects into our summer home decor! And, you don't need to live at the beach to enjoy some coastal elements in your summertime home! Today's post is an easy and inexpensive DIY to give you that look!
Have you ever made your own book cover? When I was in school, back in the age of dinosaurs, we were required to cover our text books! Back then, most used paper grocery bags! And, when my boys were in school, we bought "book socks" that were stretchy and fit tightly over the book! But, I wonder, 'Do classrooms even use textbooks anymore?' I'd love to know!!! Anyway, it's easy to make a simple DIY book cover and using a map gives it that coastal look!
Home and DEcor Encore
It's Friday and that means it's time for some fresh ideas from the Home and Decor Encore Team! My blogging friends and I are sharing some of the top posts from our blog archives! We've all been blogging for quite a few years and most of our newer readers have likely missed some great content from the early years! So, we're breathing new life into these posts by sharing them with you today!
In today's posts, Lori of The Stonybrook House is showing you how to create a chalkboard feature wall, Laura from Duke Manor Farm is sharing how she refurbished her old chaise lounge chairs, Cristina from RemodelaCasa shows how to add trim to your windows, and Christy from Our Southern Home shares how she transformed a thrift store mirror. To view each post, just click on the BOLD TITLE above each photo! And, please pin from the original blog post and not the photos on this page!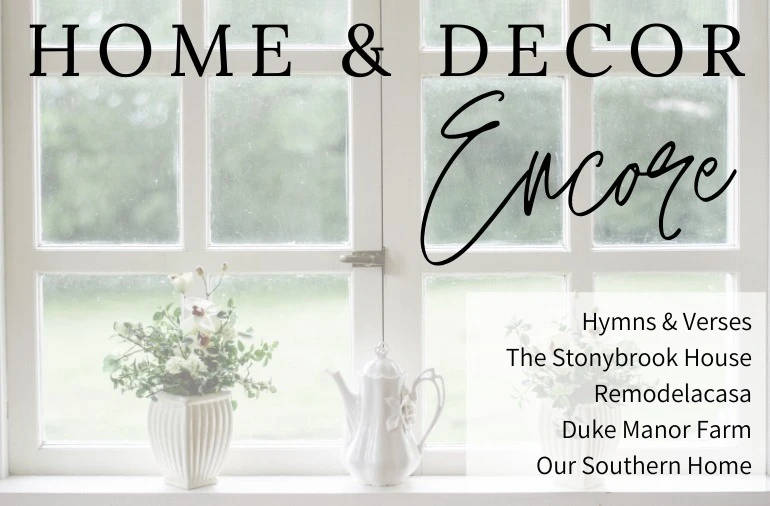 HYMNS & VERSES | MAP BOOK COVER
THE STONYBROOK HOUSE | CHALKBOARD ACCENT WALL
DUKE MANOR FARM | HOW TO REFURBISH YOUR OLD CHAISE LOUNGE CHAIRS
REMODELACASA | HOW TO INSTALL WINDOW TRIM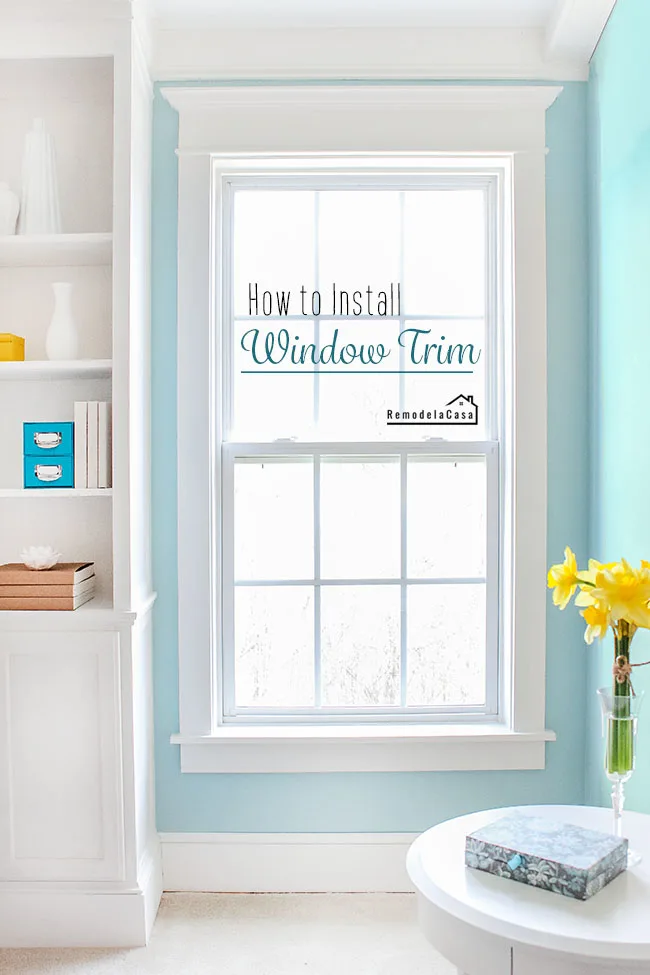 OUR SOUTHERN HOME | THRIFTED MIRROR MAKEOVER