I've been wanting a rugby striped rug for my screen porch for a while. I think rugby stripes scream "summertime"! My inspiration was THIS, but a $399 outdoor rug is not in my budget! So, I decided to make a DIY drop cloth rug using a painter's canvas and Maison Blanche Vintage Furniture Paint in Navy.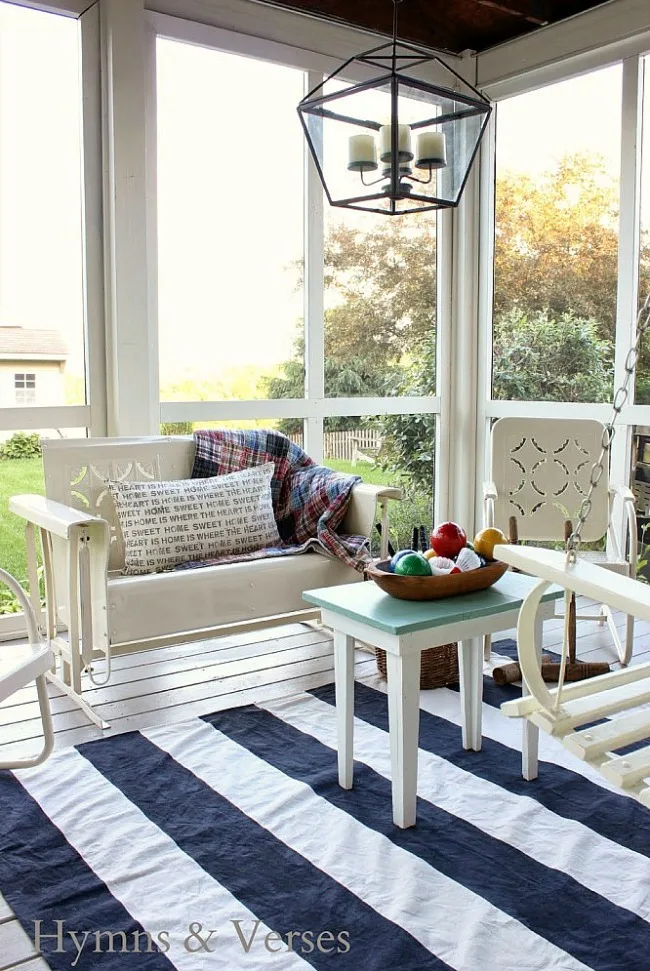 This is a sponsored post. That means I have been compensated with product and/or payment to review and share my opinion with you. I will always give you my honest opinion and won't share anything with you that I wouldn't use in my own home. See my full disclosure statement HERE.
Just look at that rich, navy color! Maison Blanche is a vintage furniture paint that requires no prep work – sanding, priming, etc. I love this brand because there are so many rich colors to choose from and additional glazes, waxes (including lime wax), etc. If you're intrigued – check out the Maison Blanche website to see the entire line
HERE
.
How to Make a Drop Cloth Rug
This next picture is not so great because it was taken in my basement. I used a paint brush to apply the paint because it does a better job getting the paint into the fibers of the canvas.
The nautical navy against the natural drop cloth is just the look I wanted. I still need to apply the Maison Blanche varnish that will protect the rug from dirt and some rain. But, I couldn't wait to see how it looked on the porch!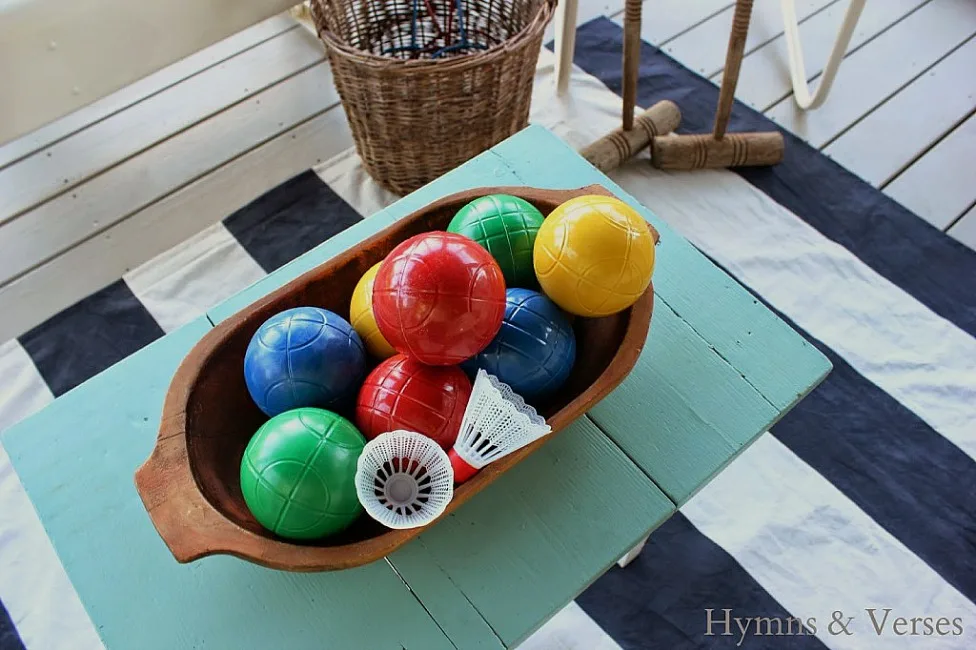 I really like how this budget-friendly drop cloth rug turned out! Next year if I decide I want something different, I can just break out the paint and buy another inexpensive drop cloth.
If you like this post, you might also like these:
10 Easy summer DIY Decor Projects