Today, I'm going to share a DIY project to bring some vintage charm to your front porch! On a recent trip to the local auction, I spotted this antique French Country chair. It had clearly been loved quite a bit and some would say it was just worn out and worthless! And, I ended up winning the bid for just $1!!!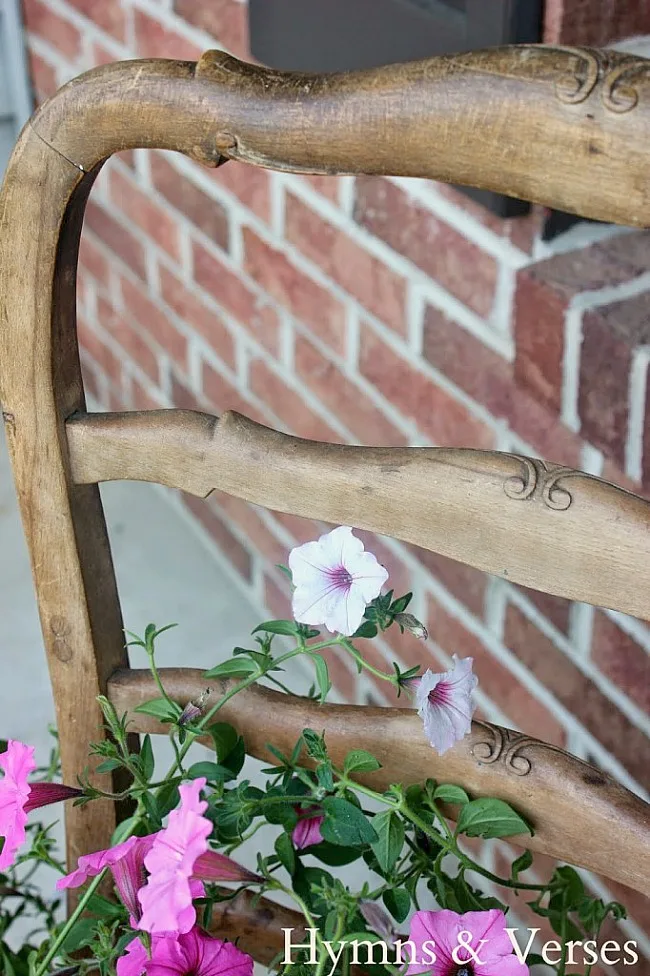 french country chair PLANTER
I brought the chair home with the thought that I would have Mark shore up the frame to make it sturdy again and then I would reupholster the seat. But, the longer I looked at it sitting in the garage, the more I decided that I wasn't up to reupholstering this old girl (at least not right now)! But, I did think of a way to make the chair pretty for summer!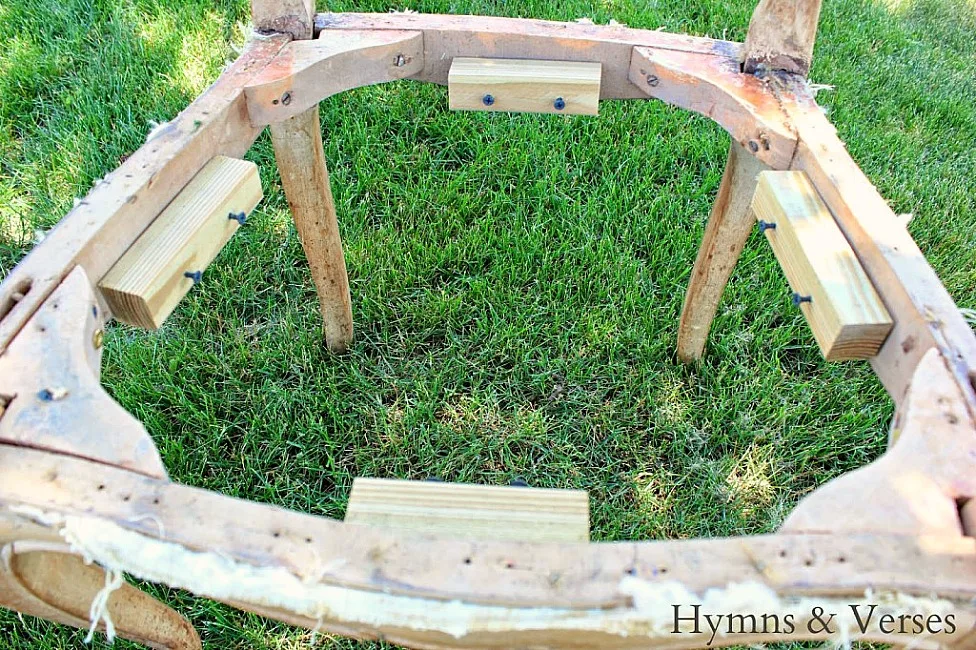 Here's what we did to turn the chair into a planter for the front porch. First, we ripped off all of the worn and torn upholstery, horsehair, rusty springs, burlap, etc. When I say – ripped off, you can see that's pretty much what we did! Then we attached 1 x 1 pieces of wood on the inside of the open seat to make a ledge to hold a planter. I used an inexpensive galvanized metal tub for the planter, and we drilled holes into the bottom for drainage.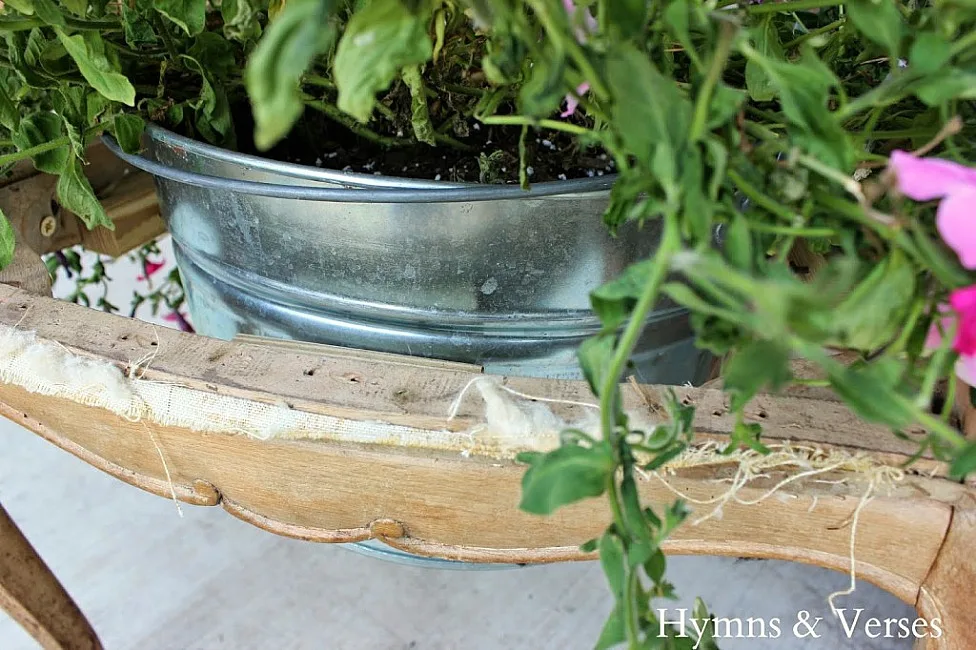 Here's a peek at the tub sitting inside the chair seat. I purchased a hanging basket of petunias and removed the hangers. Then, I just put the plastic planter of petunias inside the galvanized tub. There's no need to replant because you won't even see the plastic container. The hanging basket was so full of flowers that I literally had to lift the petunias up so I could snap this picture!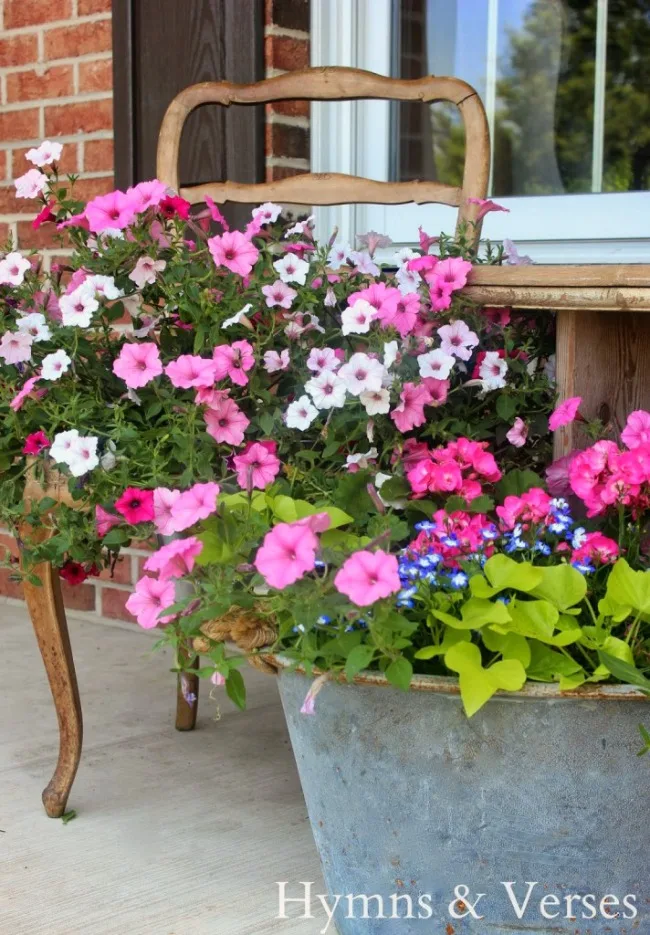 Here in Lancaster County, we are blessed with many roadside markets that sell beautiful flowers! Last week I was driving down a country road and saw some gorgeous hanging baskets at one of these roadside markets. When I pulled over and asked how much they were, the lady said $14.99! So, I picked out the one I liked and it would barely fit into the trunk of my car because it was so large! But, I love how it looks with the petunias spilling over the seat of the chair!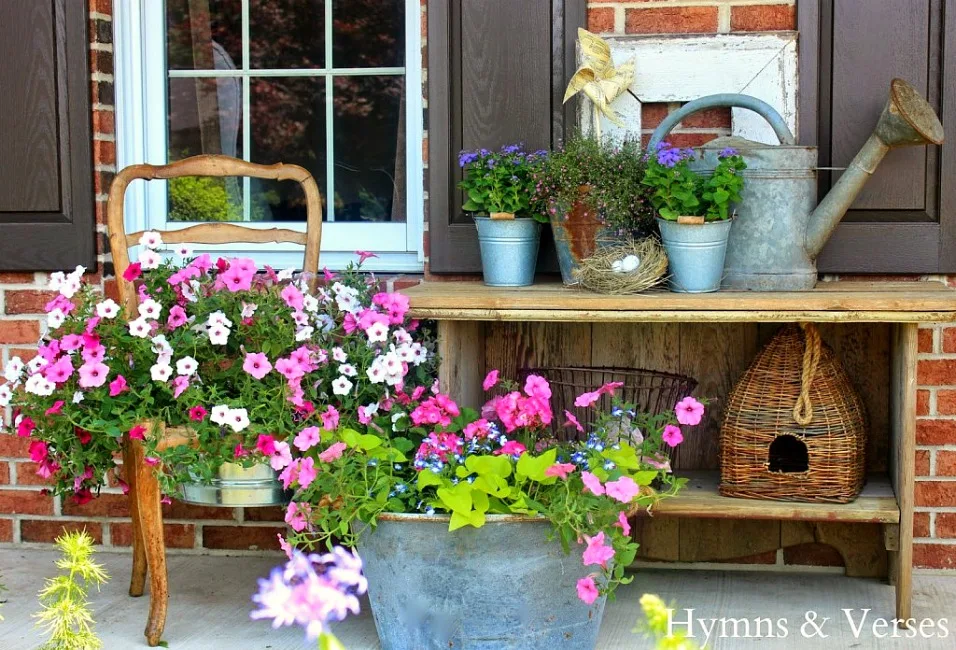 The above photo shows the entire
French Country Vignette
on my front porch
.
You could use any old chair for this repurposing project and make your own chair planter! It's sure to add some vintage charm to your front porch this summer!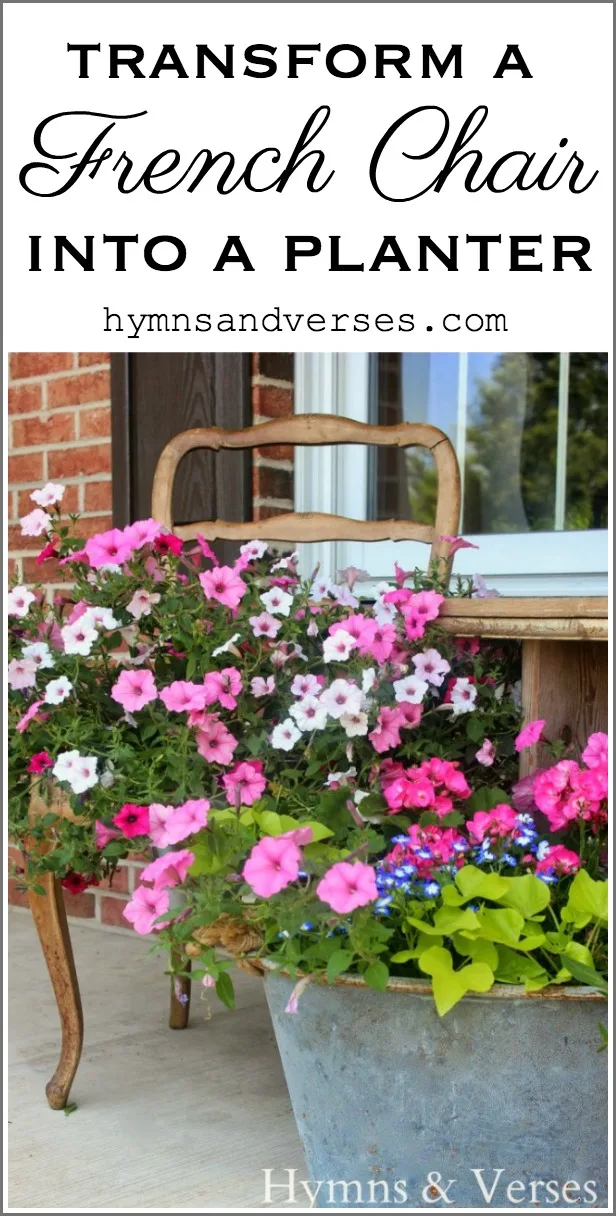 Thanks for stopping by today! And, if you liked this post, here are a few more you might like!