It's that time of year – or soon will be, depending on where you live, when we will be bringing in fresh cut flowers from our yard and gardens to make pretty bouquets around the house! Of course, we want these beautiful blooms to last as long as possible, so today I'm sharing tips to keep your flowers fresh – including a DIY Flower Food / Preservative.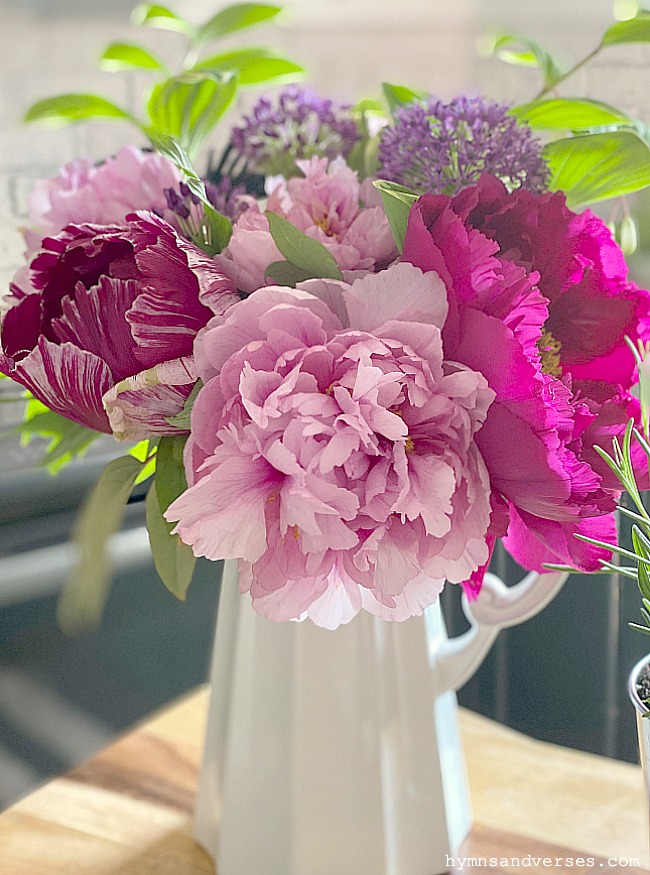 7 Tips to Keep Garden Flowers Fresh Longer
Cut flowers from your yard and garden early in the morning or in the evening.
Take a bucket of lukewarm water and garden clippers/shears with you.
Cut stems longer than needed.
Once inside, fill your container with water and floral preservative (recipe below).
Remove any leaves from each stem that will fall below the water line of your container.
Cut each stem diagonally under running water – to prevent any air bubbles from forming that will block uptake of water. The goal is to have the stem out of water for the shortest time possible.
Keep your flower arrangements away from direct sunlight and away from drafts. Flowers kept in a cool place will last longer. I often move my arrangements to my garage at night in the winter or to my basement in the summer.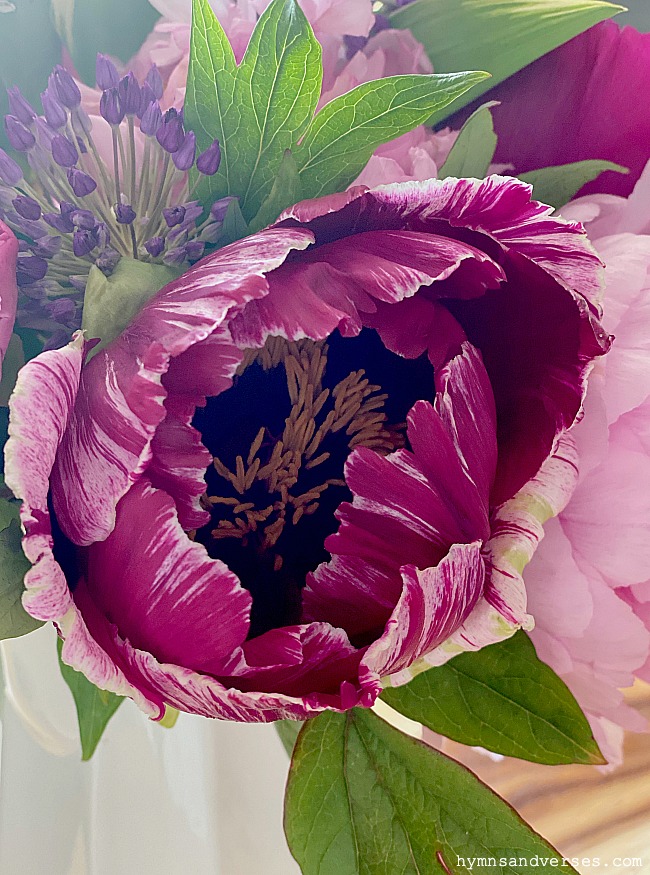 DIY Flower Food / Preservative
The following DIY flower food / preservative recipe works great to keep your garden flowers fresh:
1 cup water
1 cup 7-up or other clear soda (do not use diet)
1/2 teaspoon household bleach
If you need more liquid for your vase, increase the amounts accordingly.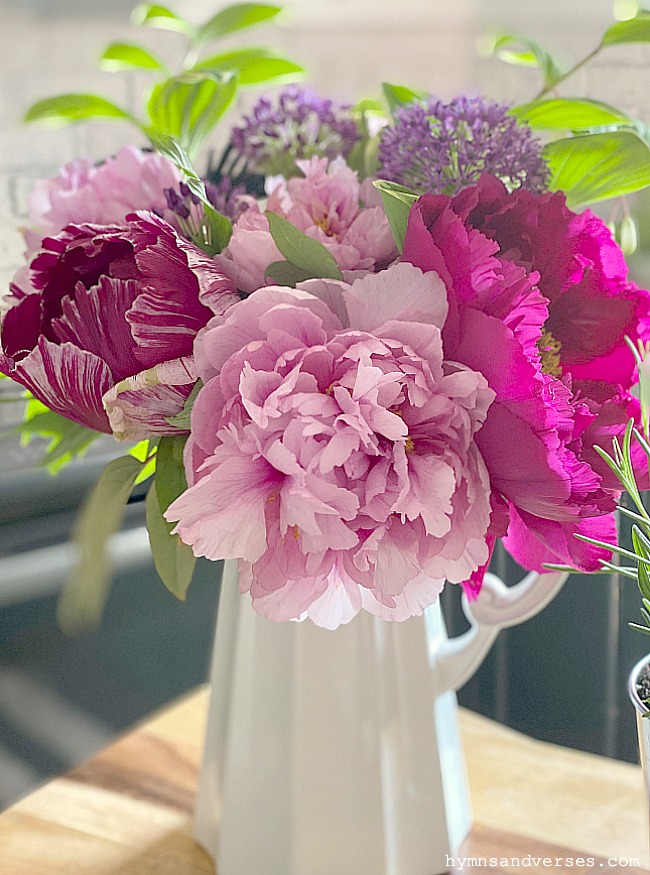 I hope these tips are helpful to you! Here's what's blooming at my home: Forsythia, grape hyacinth, ornamental pear tree, and it won't be long before the lilacs are blooming! Leave a comment and let me know what is blooming at your house?