Hi, Friends! It's been quite a while since I've been here. Thanksgiving was full of fun, but totally wore me out!!! I love to cook, but I felt it took me a whole day to recover! Today I'm excited to share a project that's been in the works for a while – a DIY rolling cart for my kitchen.
This post was sponsored by The Maison Blanche Paint Company.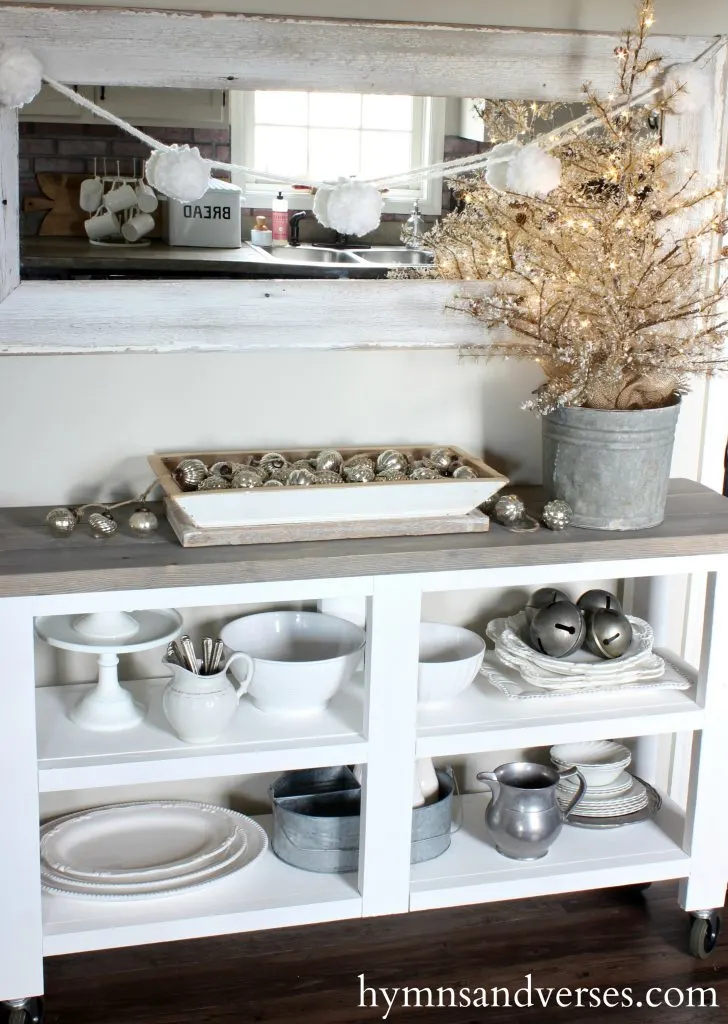 I really needed more storage space in the kitchen and had a blank wall just waiting for something to put there. But, because my kitchen is small, the piece had to have a narrow profile and not stick out too far. I went to auction after auction looking for the perfect antique piece. I had my heart set on an antique pie safe and found one at the auction that had my name all over it. Sadly, someone else also thought their name was on it, so I finally had to give up and let them have it.
That's when I started looking for plans to build a shelving unit for the space and came across THESE PLANS. I showed it to Mark he said it was an easy build – Yay! We did modify the plans a bit. First, we made the shelves to the size of the wall where I would put it. Secondly, I decided it wanted to leave off the "X" pattern on the sides. I liked the look, but just wanted it to be more open. And, finally, we added wheels. I got the wheels at Target HERE.
Once Mark finished the building part, it was my turn. I used Maison Blanche Vintage Furniture Paint in the color Magnolia. It's the perfect name for a soft white. It's my favorite white in the Maison Blanche line and is the same color I used on my vintage trestle table base. For the top, I used MinWax stain in Classic Gray. I waxed the entire piece with Maison Blanche antique wax in clear.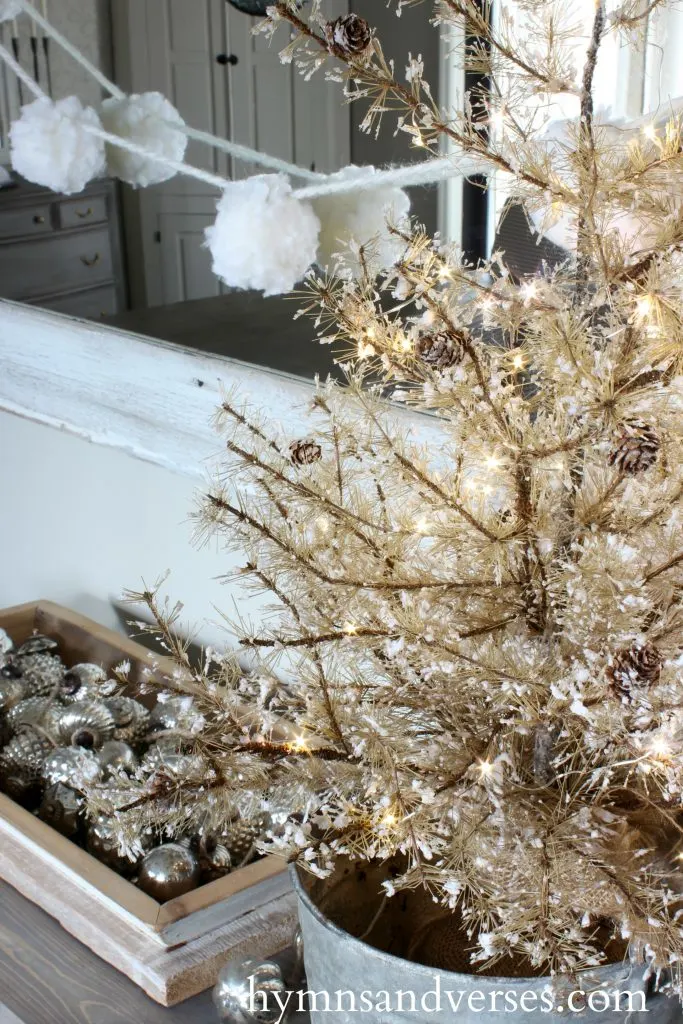 Do you remember my barn wood floor mirror that was in our bedroom? Well, I turned it on it's head! Not really, more on it's side and it was the perfect fit to hang over the rolling cart. Now, I have a place to store some serving pieces, cake stands that I can't seem to stop buying, and mixing bowls. Of course, I had to dress it up for the holidays!
Thanks for stopping by today! I'll be back on Monday with my full Christmas home tour! I can't wait to share it with you!
Want to buy some Maison Blanche paint for your next project – click HERE to find a retailer. Also, check out the Maison Blanche YouTube channel for product tutorials.
See more Maison Blanche paint projects by following the links below! You don't want to miss these creative projects!