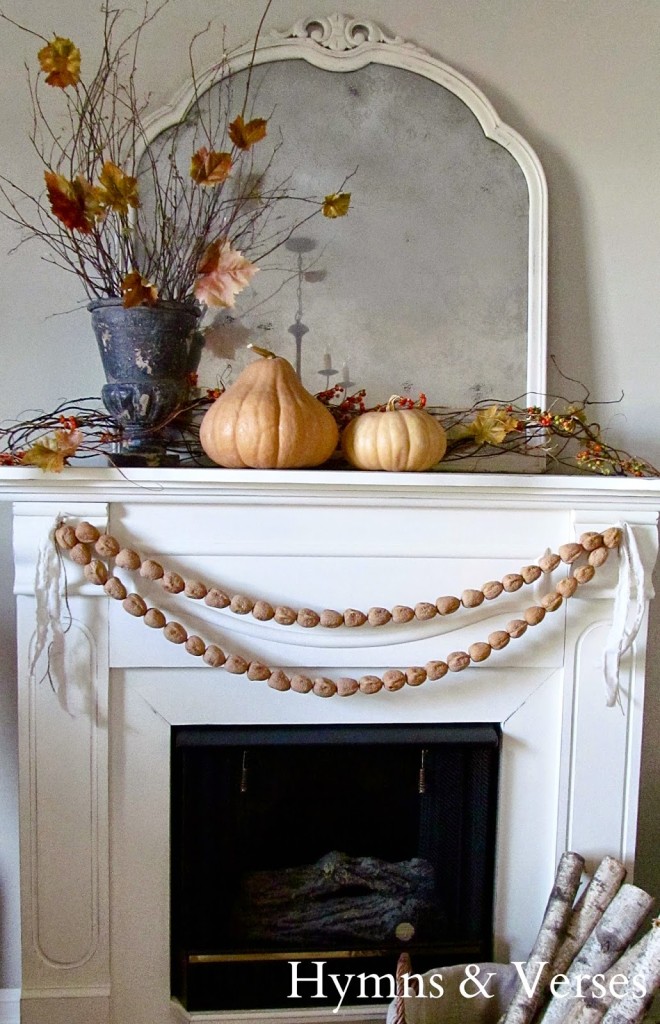 I love fall! It's probably my favorite time of year. The smells of outdoor campfires, apples, pumpkin and spice, leaves crunching beneath your feet, the roar of the crowd at a football game, and the beautiful colors of the leaves changing here in the northeast – it's a feast for the senses! Today, I'm going to share my mantel all decked out for fall!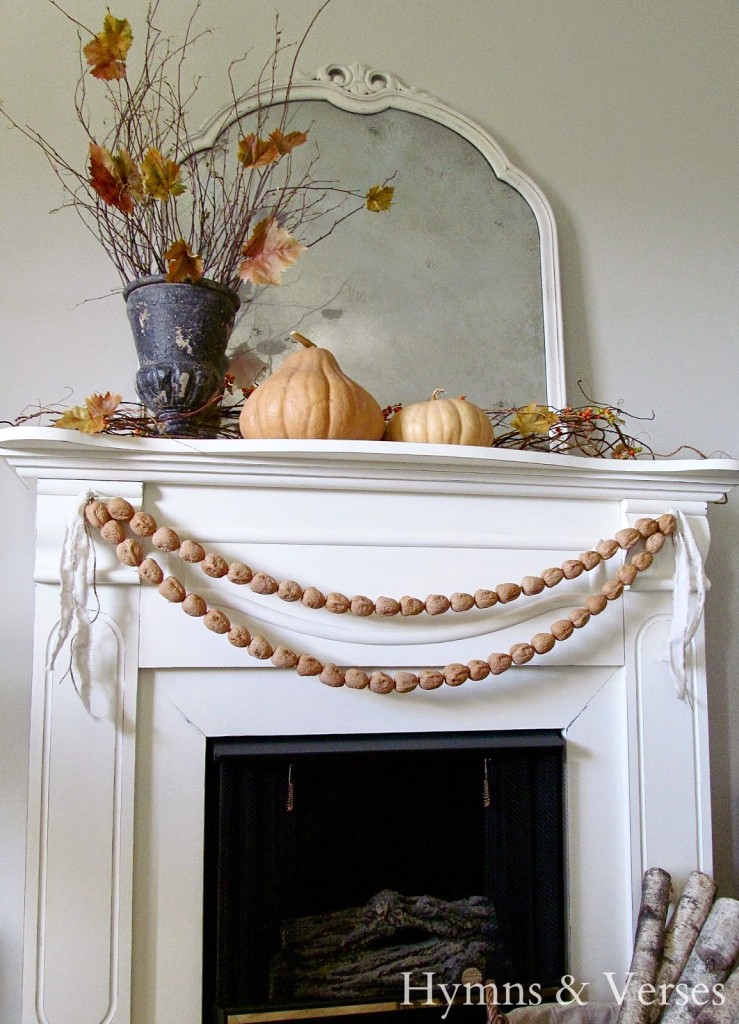 I kept my Anthropologie-inspired lace mirror in place. To see how I made it, click
HERE
. I added some twigs to the rustic vase and placed some grapevine and bittersweet across the top of the mantel. I found a faux spray of fall maple leaves that looked more natural and used glue dots to attach the individual leaves to the twigs and grapevine. I found these two pumpkins at a local farm stand – I loved the pale color and shapes and thought they would look nice with the color of the walnuts.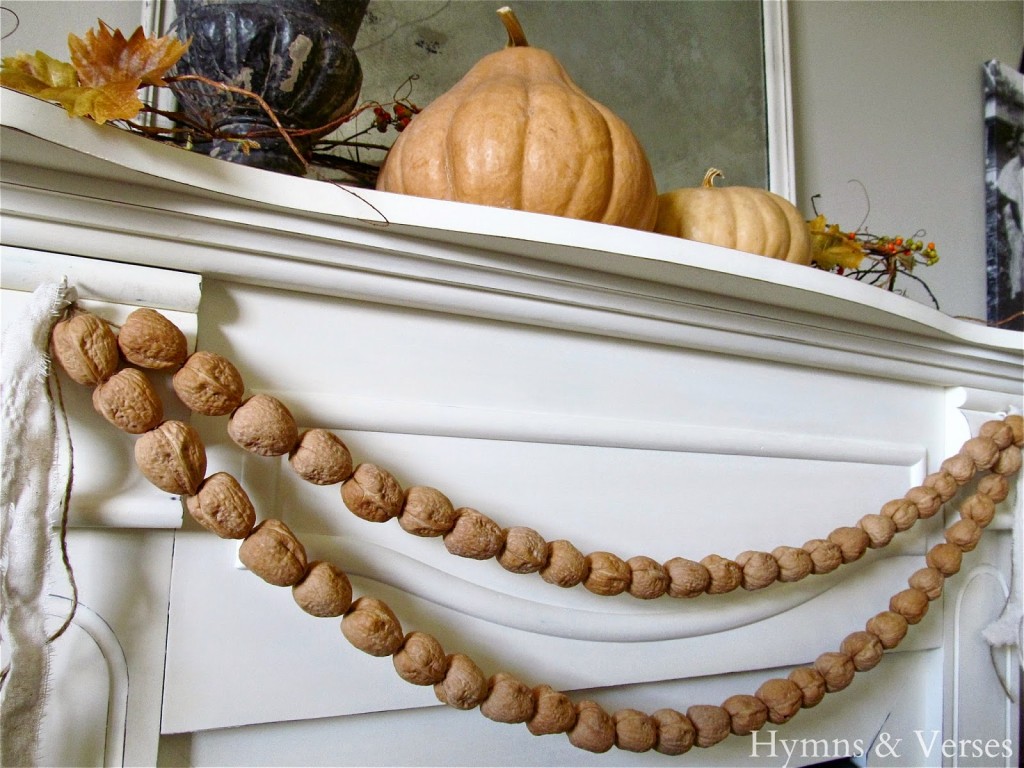 Growing up on the farm, we had a huge walnut tree that dropped what seemed like thousands of walnuts each year! I've used walnuts over the years to decorate – last year I used gilded silver walnuts on my Christmas tree. You can see them
HERE
.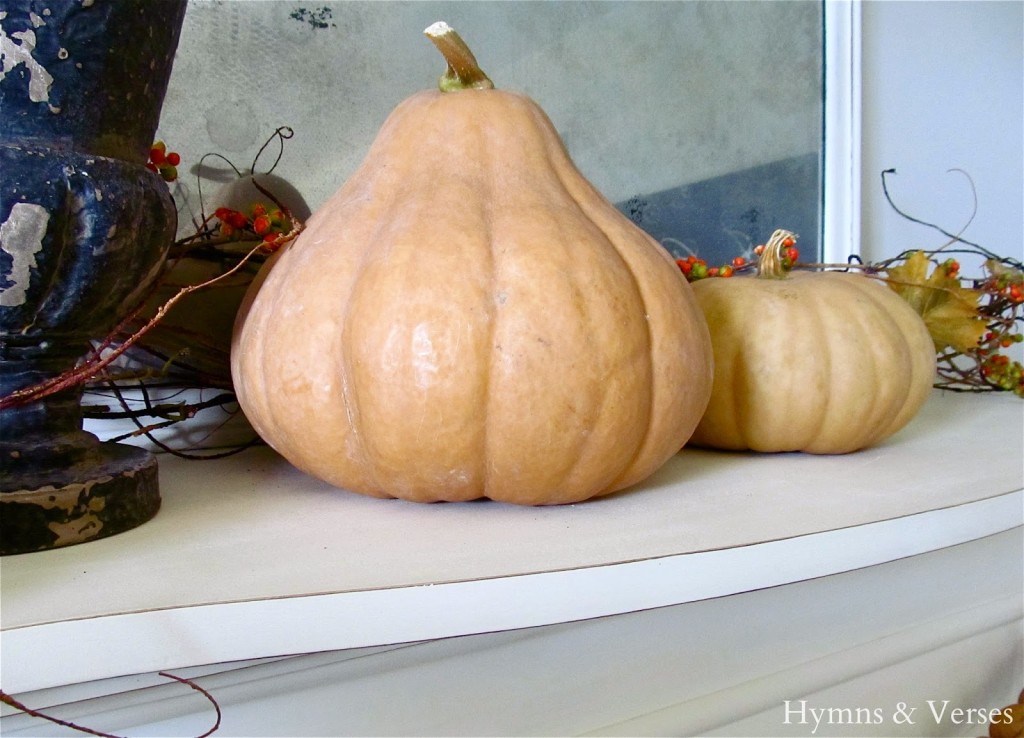 For the walnut garland, I used the largest and longest needle I had and threaded it with thin twine. I got out my cutting board so I wouldn't damage the surface I was working on. I got the needle started at the top of the walnut and used a small tack hammer to gently hammer the needle through to the other side of the walnut and then pulled the needle through with needle nosed pliers. It took about an hour, but I watched something on TV so it didn't seem so tedious! I made two strands, one slightly longer than the other and attached them to the front of my mantel. I have two small screw in hooks on either side of my mantel for hanging garlands and, of course, Christmas stockings. Once the twine was tied to the hooks, I ripped a one inch piece of cotton fabric and tied those pieces to the hooks as well.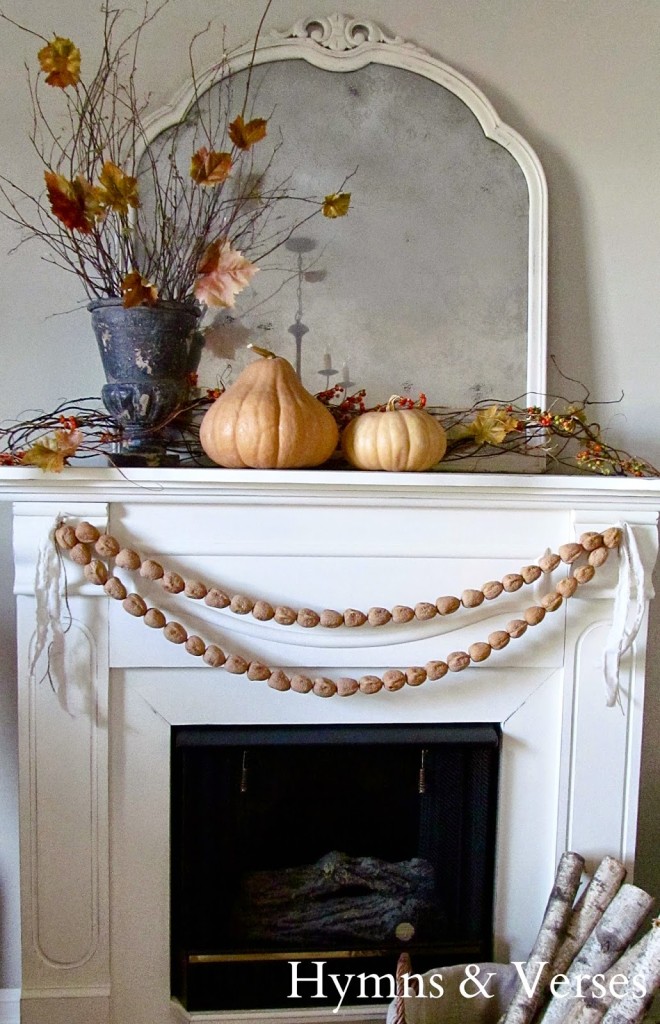 The mantel is pretty simple, but that's my mood this year! Today I'm headed out to the market to pick up some things to decorate outside – pumpkins, straw bales, and maybe even some cornshalks! Thanks for stopping by!
Sharing my mantel at:
Blessings,