There's nothing quite like a real vintage bread board.   They hold so much character from  use and the wear of time.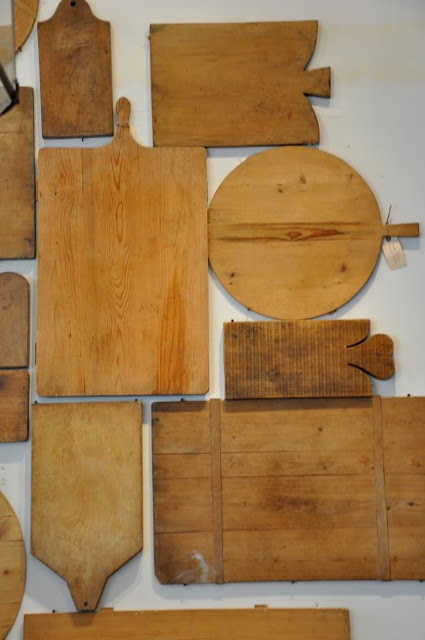 Source:  http://www.pinterest.com/pin/148618856425804533/
You can find bread boards at antique shops, estate sales and auctions, and on Etsy.   A larger sized bread board will most likely be $100 or more.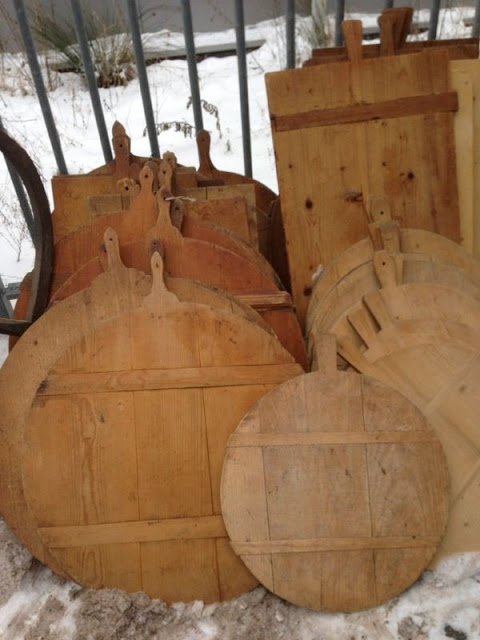 Source:  http://www.pinterest.com/pin/148618856426695231/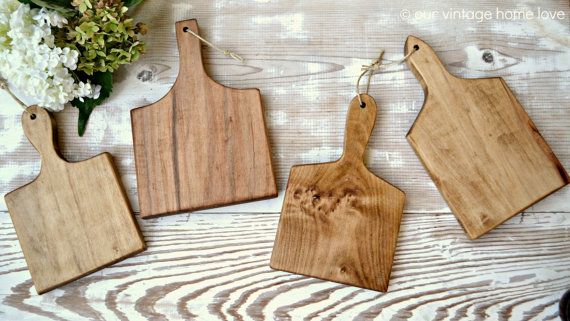 Source:  http://ourvintagehomelove.blogspot.com/p/my-bread-board-story.html
I did some research and decided why not try to make my own bread board.  The hardest thing I found was trying to find the right piece of wood.  I wanted a maple board that was at least 10 inches wide.  To my surprise, maple boards this wide are not easily available – especially at the local Lowe's or Home Depot.  Most of the wood sold at these stores is called "white wood" – which is most always pine.   Really, the type of wood is your preference.  We finally found a local lumbar yard that had a rough cut piece of maple for $5 a foot.  My brother in law has a planer and Mark ran the rough cut plank through the planer until we had a smooth surface.  It's not super smooth because I wanted the board to look old and weathered.
On one end of the board I drew the design for the handle and Mark used the jigsaw to cut it out.  Then he drilled a hole in the handle.   I used sandpaper to sand around the edges.  For the finish, you want to make sure the board is food safe.  Most places I found recommended food grade mineral oil, which is also used to seal butcher block.  However, it doesn't give the wood any color.
In total, I did spend about $25 for the bread board, but it's something that I'll use quite a bit and is just the right size for my table.    Thanks for stopping by today!  Tomorrow I'll be back with a review of a beautiful magazine that you won't want to miss!
Blessings,