When I first spotted this unique wood crate at a local antiques shop, I wasn't sure what it was.  On closer inspection, I found it was full of old berry wooden berry boxes!  It wasn't too hard to figure out that it was a berry crate used by farmers to transport their precious cargo to market!
*This post contains some affiliate links.  Please see my full disclosure HERE.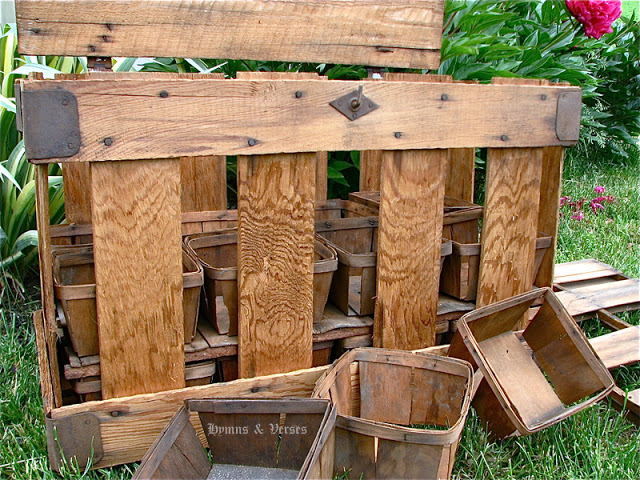 The crate holds three layers of quart berry boxes.  The wood berry boxes were all there, but some were pretty broken up and the crate and contents were disgustingly dirty!  I carefully cleaned the crate and berry boxes and the wood crate turned out to be beautiful!   That's Oreo the cat inspecting the berry crate!  I'm sure, even after a thorough cleaning, that she could sniff out some old farm smells on that crate!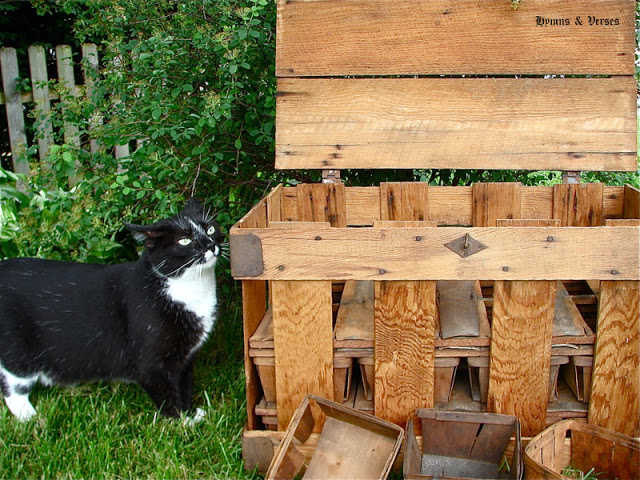 I know some of you will remember the "Fresh Berries" sign made by 
Miss Mustard Seed
.  You can see it 
here
 (I can't believe that this post goes back to 2010).   So, when I found this berry crate, all I could think about was that design and how perfect it would look on the lid of the wood crate!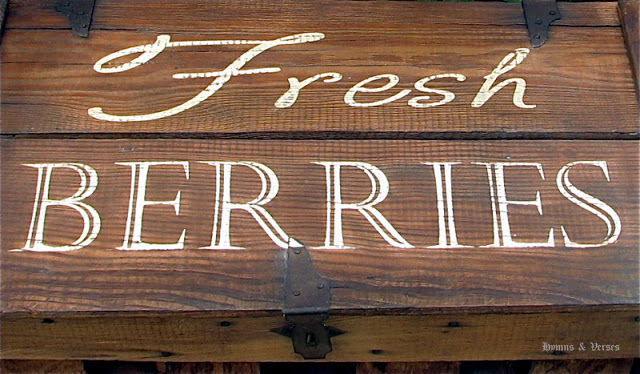 I tried to reinvent the wheel and make my own design for the lid of this berry crate, but in the end, decided to go with something close to the original.  It's not the exact same font as Marian's, but it has the same feel and I love it!   In the very small chance that Marian would find her way to my lowly newbie blog, I would like to say, "Thank You!   Love your style and the inspiration you generously share!"  I made a stencil using my Silhouette Cameo.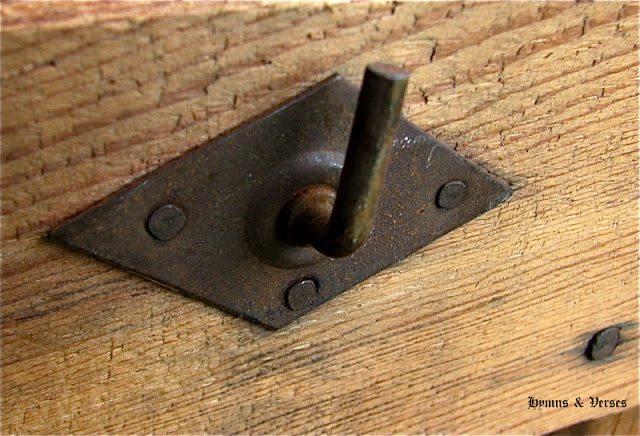 I'll be using this amazing piece in my kitchen as decor!  These type of finds make your home uniquely yours!  It's not something mass produced or on trend  that you'll see all over Pinterest!  Thanks for stopping by today to see my latest find!
If you like this post, you might enjoy reading these too!