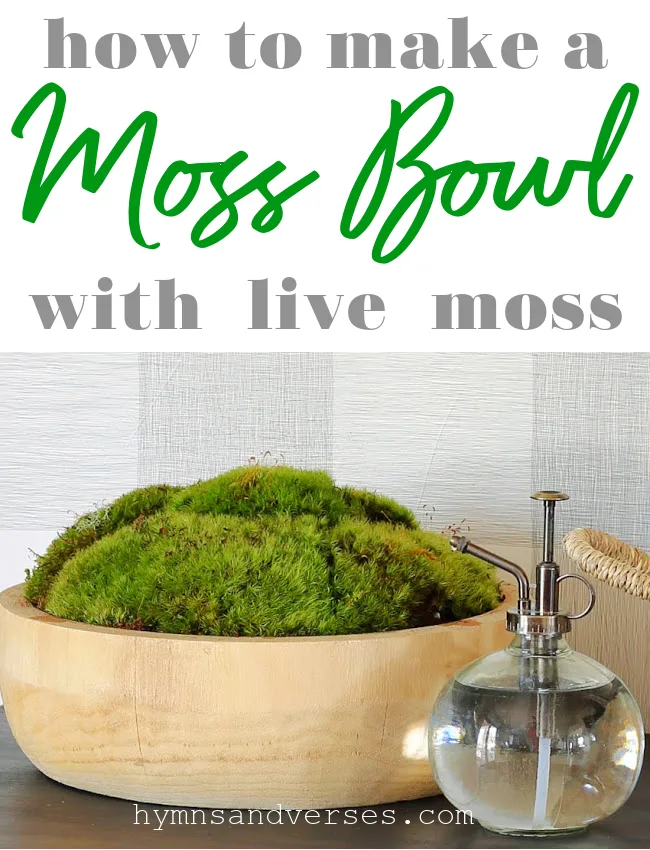 Yield: One Moss Bowl
How to Make a Moss Bowl with Live Moss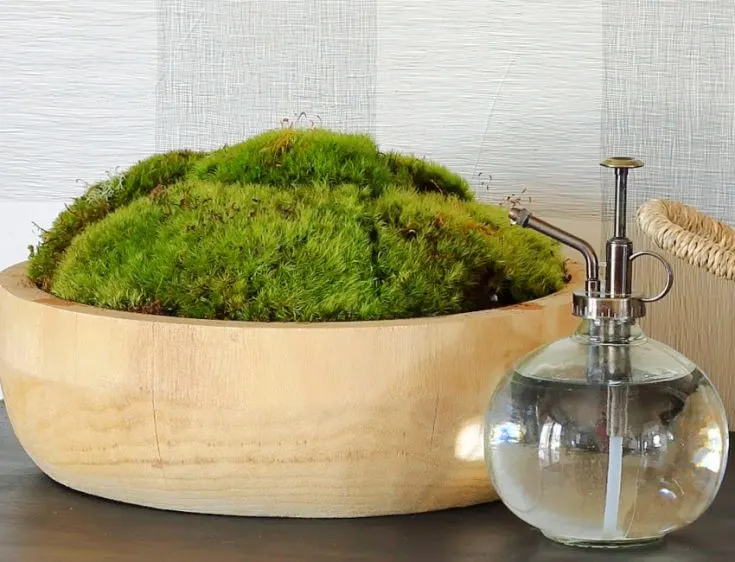 The moss bowl is the latest home decor trend! This step-by-step guide to make a moss bowl with live moss will show you everything you need to make your own!
Total Time
1 day
30 minutes
Materials
Live Moss
Gravel Stones
Soil
Shallow Bowl or Container
Instructions
This is what the moss looks like when you receive it.
Here are the care instructions for the live moss that come in the package.
For my planter, I used a shallow wooden bowl that I had on hand. You don't need to worry about drain holes since the moss will only be misted and not watered. I did use a plastic plant dish to protect the bottom of the bowl. You also need a gravel soil cover and soil.
The first thing you need to do is soak the live moss in water for 10 minutes.
After soaking, you are to let the moss dry out somewhat. I placed the moss pieces in a kitchen colander so the excess water could drain out the bottom and left it in my kitchen sink. It took about 24 hours for the moss to dry out. Note: The soil should still be moist.
Pour the stone filler into your container. I used the entire bag shown.
Now add the potting soil and create a raised mound.
Arrange the moss on the mound of soil. The amount of moss I ordered was just enough to cover the surface of this 12 inch diameter bowl.
Notes
Place your moss bowl in an area that gets about two hours or morning sun and mist the moss twice a week.
Recommended Products
As an Amazon Associate and member of other affiliate programs, I earn from qualifying purchases.