Did you know that Easter falls on April 4 this year? And, that's just three short weeks away! Today, I have a project that you should do this weekend so that it's ready for Easter Sunday! It's a post that I shared way back in 2014, but it's still a project that is great this time of year and especially good for kids to do! I've done this project with kids in a Sunday School class and the kids loved it! So, today I'm going to show you how to plant a resurrection garden!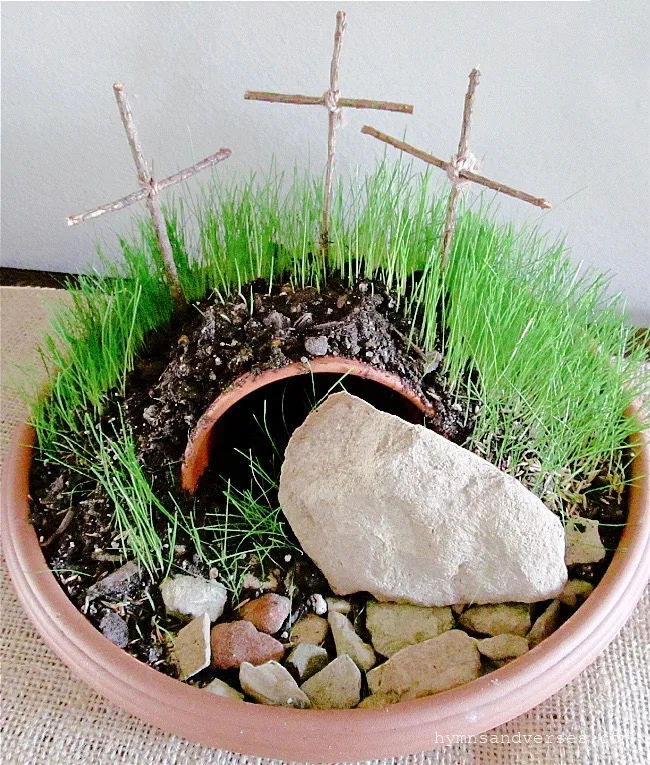 A resurrection garden is a visual of the empty tomb under a grassy hill with three empty wood crosses. And, it's a relatively inexpensive craft project using grass seeds, soil, stones and a rock, twigs, jute twine, and a container. And, you can get creative with what you use as a container or planter. So, gather your supplies and the kids or grandkids and put together this great visual planter for Easter! If you put the resurrection garden planter together this weekend, the grass should be grown in by Easter!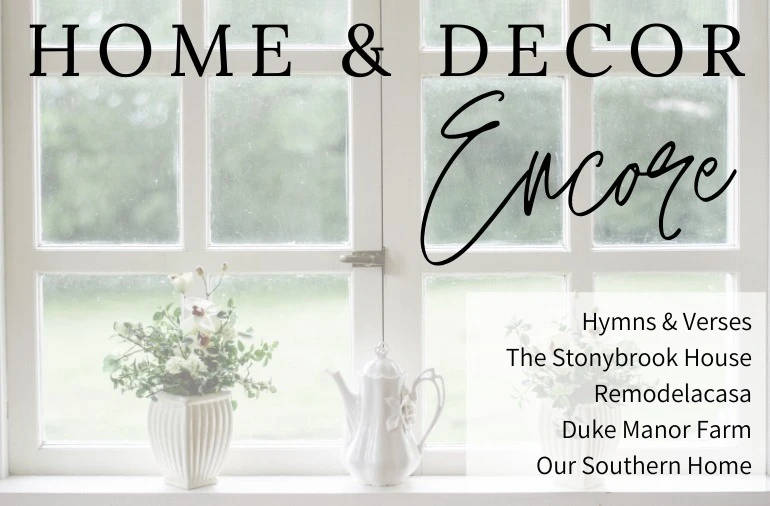 I'm sharing this post today as part of our weekly Home and Decor Encore Series. This week, Lori from The Stonybrook House is showing us how to make a DIY planter made from a placemat! Laura from Duke Manor Farm shows us how to make our own cake stand. Cristina from RemodelaCasa has 15 ideas for repurposing wire spools! And, Cristy from Our Southern Home has spring inspiration for decorating the master bedroom! You can visit each post by clicking on the bold title above each photo. And, be sure to visit the actual post to PIN!
welcome to home and decor encore
HYMNS & VERSES | RESURRECTION GARDEN FOR EASTER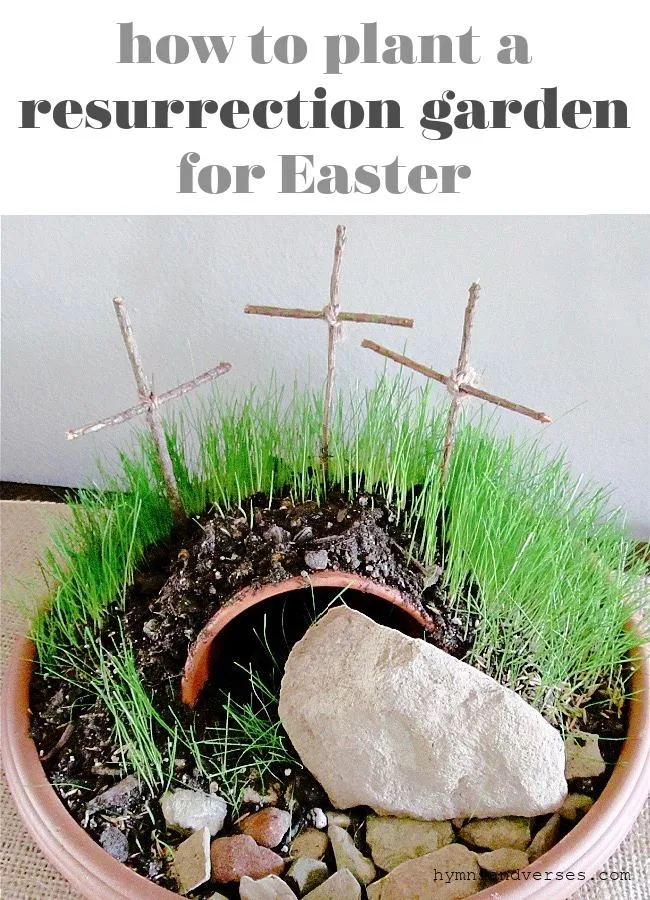 THE STONYBROOK HOUSE | MINI SHIPLAP PLANTER
DUKE MANOR FARM | LAST MINUTE CAKE STAND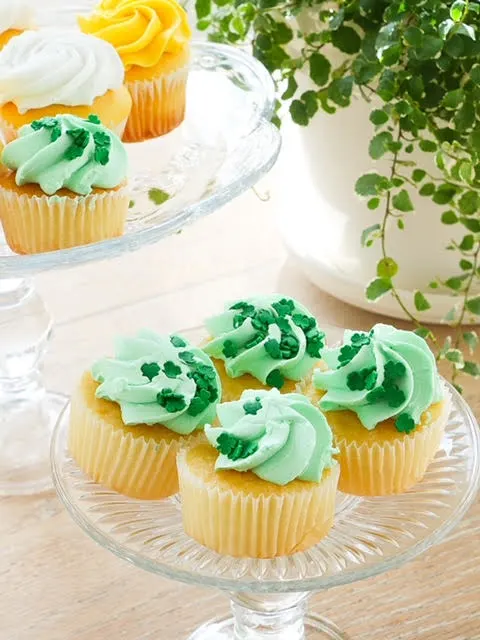 REMODELACASA | REPURPOSED WIRE SPOOL IDEAS
OUR SOUTHERN HOME | SPRING MASTER BEDROOM