Hi, Friends! I don't normally post this late in the day, but I just had to let you know about an amazing Early Black Friday Sale that Mary and Martha is running. It started today at 6 p.m. PT, so you can shop the sale prices now! I'm not going to share everything that is included in the sale, just the things that I either own or am ordering for myself! But, I would encourage you to check out the sale for yourself to see if there's something you've had your eye on, because it may be at a lower price now!!! The complete sale flyers are at the bottom of this post along with a link to shop my Mary and Martha Shop!
* This post does contain affiliate links for your convenience. Please see my full disclosure HERE.
First, is the 'Grace and Gratitude" Queen Anne's Lace Pitcher. This was one of the first Mary and Martha items I purchased and I still love it! It's one of the more affordable items in the catalog normally at $36, but the sale price of $24 makes it even more so! Here it is in my kitchen several years ago!
Also, pictured above is the Acts 2:46 Lindsay Letters Tea Towel. This is my biggest Mary and Martha seller! And, I have the tutorial to make this into the framed art as shown above! What a great gift for someone that would be! It's so easy to do and it makes a large statement in your home! The tea towel normally sells for $22 and is on sale for just $10!!!!
The large Ampersand Tray is another item that I own and get so much use from! It can be hung on a wall, promped up on a mantel or sturdy piece of furniture, used as a tray or even a small tabletop!!! It's solid wood and mine has held up so well over the years!!! Truly, one of my favorites!!! It normally retails for $138 and is on sale for $69!!!
Another item that I own is the Love & Joy Bowl! I've never shared these bowls, but I have the entire set and absolutely love them! The quality is excellent and I love the soft colors of all of the bowls in the set! The Love & Joy bowl is the smallest in the set and retails for $28, but is on sale for $12!
I don't have this next item, but it's one that's been on my wish list for a while! The Give us this Day Bread Board features Lindsay Letters lettering and I love it! It retails for $52, but is on sale for $26!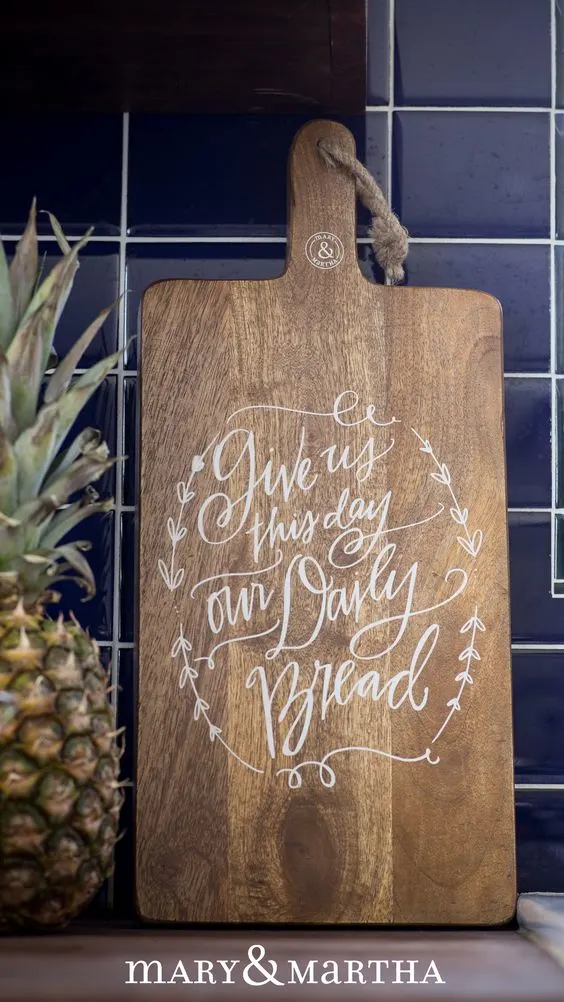 And, the last sale item that I'm sharing is one that I shared earlier this year for Christmas! The Shepherd on the Search Special Edition Set is now on sale for $35! It had been $49.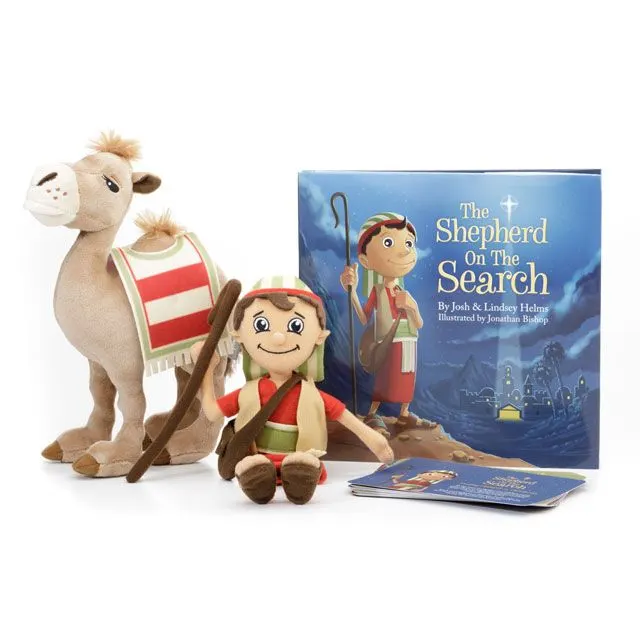 Below are the Sale Flyers from Mary and Martha, so you can see all of the items that are included in this Pre-Black Friday Sale! I don't think there is going to be any additional sale on Black Friday, so take advantage of these prices now! And, don't wait too long to place your order, because once the items sell out, they won't be back before Christmas! You will, however, want to come back to the blog on Black Friday because I have another giveaway for you from Mary and Martha and this one really GOOD!!! Hint – it's something to decorate with at Christmastime!
CLICK HERE TO SHOP THE MARY AND MARTHA BLACK FRIDAY SALE