Do you remember the TV show "What Not to Wear". I loved that show! Each week Stacy and Clinton would take your average American woman and give them a wardrobe makeover! Some were seriously amazing! And, today I'm gonna show you a makeover involving a sad, vintage wardrobe that no one wanted and how I turned it into something amazing for my upstairs hallway! It's a Must See!
It all began with an old wardrobe that was in pretty sad shape. It had been sitting outside in the rain and a lot of it's blue painted veneer was peeling off! So, why would I even buy this old wardrobe in this condition? Well, because it was only $1!!! This is a real trash to treasure story that you don't want to miss!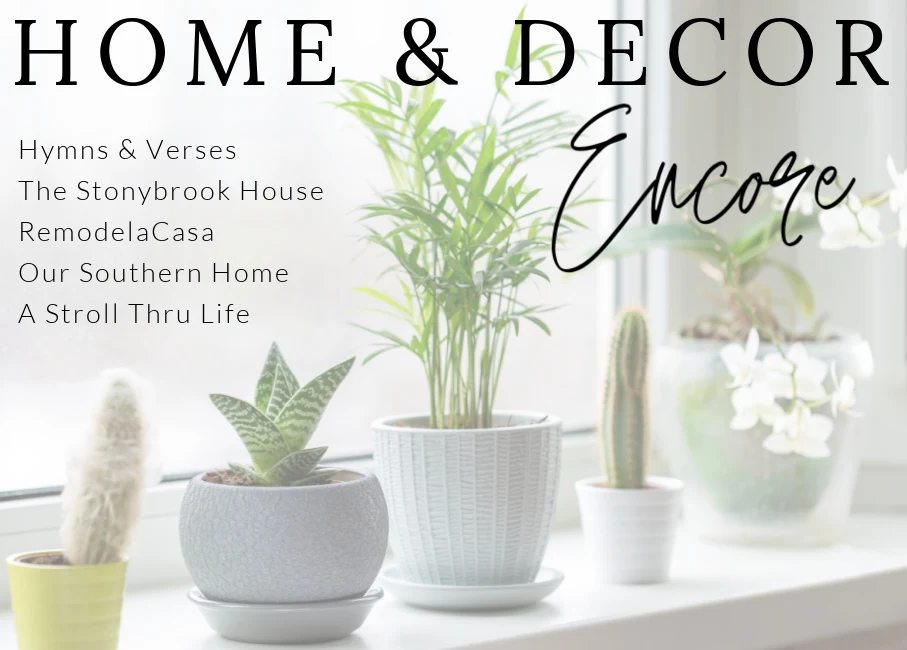 I'm sharing it today for this week's Home and Decor Encore! Each week my blogging friends and I share a post from our blog archives that you may have missed the first time around! This post was originally shared in 2016! But, it's a good one that deserves another look!
To view this weeks posts, just click on the BOLD titles above each photo and that will take you to the original blog post where you can see all the details and PIN to Pinterest!
welcome to home and decor encore
HYMNS & VERSES | MUST SEE VINTAGE WARDROBE MAKEOVER
THE STONYBROOK HOUSE | HOW TO FREEZE TOMATOES
REMODELACASA | DIY DRY ERASE CALENDAR BOARD
OUR SOUTHERN HOME | HGTV DREAM HOME TOUR
A STROLL THRU LIFE | HOW TO PURGE & ORGANIZE A PANTRY